Cherelle DeJesus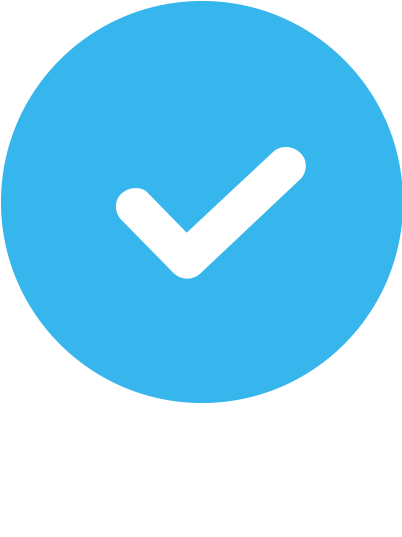 Verified
12 Reviews
Outdoor & In-Home
COVID-19 Vaccinated
About Cherelle
I design tailored fitness programs, focusing on achieving long-term results through challenging, creative and fun workouts. I help people get in optimal shape without popular diet fads.
My training method is a mixture of functional training and HIIT exercises that focuses on reversing sitting desk posture, increasing mobility and toning. Each training session is 60 minutes finished with a 10 min assisted stretch that will significantly improve your flexibility. (PNF stretch)
If you haven't used your building gym in a while, I'll be happy to meet you there to jump start your new fitness routine. If you're already active, I can help you with proper form and new exercises to spice up your current program. I guarantee incredible results in 24 sessions. The photos listed here took 2-3 months using a unique training method.
I tend to work best with polite folks that really want to see results with minimal excuses :D and is down to put in the work to modify old habits. I look forward to getting you in the best shape of your life!!
My favorite client story
Ben dropped 32lbs in 4 months.
Help Remy tone up for her wedding.
Improved Hadia's posture & she does 6 pull-ups.
Helping a mother of one do 7 pull-ups.
Helping pre-natal women get stronger for their day.
My favorite exercise
Deadlift- Every variation.
My training philosophy
Flexibility compliments strength. Functional Movements before aesthetics.
My training experience
I work with super busy professionals that are interested in health & wellness and improving faulty posture from desk use. I'm specialized in functional training and I'm currently working on my corrective exercise certification.
Areas of Expertise
Weight Loss

Flexibility and Mobility

Posture

Core and Balance

Strength Training

Functional Training

Cardiovascular Conditioning

Injury Prevention
NCCA Accredited Certifications

ACE Certified Personal Trainer
Additional Certifications
ACE Certified Fitness Nutrition Specialist, ACE Functional Fitness Specialist
Who I Especially Like Working With
Beginners, Brides-to-be, LGBTQIA, Men, Middle-aged, Models, Overweight/ Obese, Post-rehab, Pre/post-natal, Runners, Women
Medical Conditions Experience
Back Pain/Issues, Depression, Diabetes, Hip Pain/Issues, Limited Mobility, Muscular Dystrophy, Obesity, Postural Issues, Pregnancy, Sciatica, Shoulder Issues, Stress
I have been training all my life. By myself and with personal trainers. I have been always happy with my trainers and felt like I was really working out with them. It all changed when I met Chey, 3 years ago. Only when I started working out with her I understood what a real trainer can do. What ever goal I set for her she made it happen and more within a few months. She "gave" me my desired six pack (when no trainer before her did) she managed to bring me to do 7 pull-ups (when my goal was only 3) and she did it in a few months by only training me twice a week. Every few months I had a new goal which was achieved beyond expectations a couple of months later. (Beside more protein I changed nothing with my nutrition). She is committed, full of energy, exploding with knowledge and really fun to work with. She made me understand that personal trainer can make a real difference and not just make u feel good since u worked out for an hour. There is really no one like her out there!
I've had a few different trainers in my life and Cherelle is by far the best. I felt like previous trainers didn't pay attention to, or listen to my goals, and instead applied their own preconceived notions about what a woman's body should look like: thin and toned but not too strong. But Cherelle listened and I got the body I wanted - defined muscles and strong core. She challenged my abilities physically and mentally and still kept sessions fun and light - there was often crying and whining during training, but also lots of laughs. Seriously wouldn't train with anybody else ever.
Cherelle is simply the best! Being someone who never exercised and having many physical limitations, I learned to truly appreciate Cherelle's hard work and dedication as a Personal Trainer. Cherelle is very mindful of her clients wants and needs and goes above and beyond to ensure your goals are met without compromising your health and overall wellbeing. She is always very calm and sweet, while continuing to push and motivate you to do your absolute best. She is also incredibly dedicated and understands that to obtain results what happens outside of the gym is just as important. This is why Cherelle checks up on you between training sessions. She reaches out to me to see how I'm feeling after our sessions and based on a combination of my progress and feedback, she evaluates what we may need to change or modify to optimize our workout sessions. She also makes wonderful suggestions of things I can do outside of the gym to maximize results, including amazing meal ideas and healthier substitutes to my favorite foods/snacks. I am very proud and thankful for the progress Cherelle and I have made together and am looking forward to achieving more amazing results under her expert guidance!
I've trained with a few personal trainers before, but never with someone as dedicated and attentive as Cherelle. I felt she fully understood my goals and tailored an exercise routine that showed results. We trained 2-3 times a week, I noticed a visible difference in how I looked and felt within a month. My posture improved while my core started to show definition. Cherelle was exceptionally helpful with nutrition which complimented our training sessions. If I hadn't moved back to Sweden, I would still be working out with Cherelle. I can certainly warmly recommend her to anyone wishing to get in better shape.
I originally started training with Cherelle in November 2015. I know that I would never have achieved the level of fitness and wellness that I have reached without her personal attention. Over the last few years I encountered a number of setbacks/injuries and Cherelle was always there for me. Cherelle always remained focused on helping me achieve my goals and makes every session challenging (& somehow fun). I needed a trainer who would understand my limitations, but also assist in motivating and encouraging me to meet my lofty fitness goals. Brick by brick we did just that and I'm truly in a different place because of the wide breadth of knowledge that Cherelle has instilled in me. I lost over 40 pounds and shredded 7-10% of body fat. Cherelle has been more than a trainer and truly a great friend. Importantly: – she ensures that my technique is always correct to avoid any injuries. – she is extremely reliable & punctual – always set up & ready to start training ahead of time, with an exercise routine planned. Highly recommend to Cherelle to anyone looking to improve their health and wellness!
Cherelle is an incredible trainer. She really tailors the workout for your strengths, weaknesses and what you're trying to improve. I have some back and hamstring issues, and she's able to take them into account while still guiding me through a challenging workout. Since working with Cherelle, I've built ~10 pounds of muscle, improved my flexibility and core strength, and also shed some fat. I'm probably in the best shape I've been in since I was in high school. She's also just a cool person so it's not a drag to spend time in the gym, even on those rough days when I mayyyyyyy have gone out for drinks the night before.
Wonderful Experience. Cherelle was really knowledgeable and patient with me, and actually got me excited to learn about different exercises to do. She challenged me without making me feel overwhelmed. I'm really looking forward to continuing to work with her.
After searching for the right Personal Trainer that can meet my goals and needs, I have finally found the most dedicated, professional, and understanding trainer that could help with my posture issues, back pain and overall fitness targets. Cherelle, who trains many people from the LGBT+ community, has a variety of academic certifications that support her training ethic and caters her entire program to your body, mindset, intentions, and any medical issues / concerns that you may have. Through our sessions, Cherelle has taught me machine and floor exercises that have helped tone my core and chest, gain muscle mass in my arms and legs, and strengthen my back to alleviate pain and promote correct posture. She prepared out-of-class routines that would allow me to correctly train on my own. Always focusing on proper form and machine usage while motivating me to challenge myself with respect to my limits, Cherelle's training allowed me to see results in just a few weeks. One of many personal feats resulting from our sessions is that I was able to do 5 pull ups after 3 weeks of training, when I could barely lift myself up in the beginning. Not only did she constantly add variety to my personalized workouts, making them fun and engaging, but she was also very attentive to my overall progress. Her sessions are very well-priced and she was the utmost flexible with my busy schedule. I look forward to continuing my training with Cherelle, as it has made a monumental impact on my life.
Cherelle is amazing! She is constantly switching up the exercises to make it fun and challenging you in way that is not pushy or judgmental allowing you to make real lifestyle changes, not a short term change. During our sessions, we work!! She comes in with a plan, we get to work and the session is over before I know it. And I feel so strong, toned and amazing afterwards. She has really changed the way that I view food and exercise, allowing myself to be human and live while having fun trying to reach my fitness goals. She is also so knowledgeable and passionate about fitness— I've learned so much during our sessions. I recommend her to anyone that wants to get fit, have a great time and wants to make a lifestyle change. She is amazing, you can't go wrong.
Loved my experience with Cherelle! She was able to give advice about food and was very knowledgeable. She was very motivating and gave a wholistic approach. Would definitely recommend Cherelle to anyone looking for someone to jump start their fitness journey.
As someone who has 2 young kids and a demanding job, I didn't feel like I had time nor the energy to do personal training. But as I turned 40, I wanted to invest in my health and gave myself a birthday present – I thought I would just do it for just a few months, but 1 year later, I'm still working with Cherelle as it's become invaluable to my wellbeing and self-investment. Coming from not having exercised since the birth of my kids, I was nervous and felt like I was starting from ground zero – even less than that. I had a lot of needs especially in my core. But Cherelle was encouraging, authentically celebrated every milestone, and built & progressed my capabilities thoughtfully and intentionally. Cherelle is analytical and thinks about how all the muscles are connected - she works on each piece to get results. She customizes based on your needs – when we do something challenging, she always says – in 2 weeks, you will be able to do this easily and she's always right. I'm so surprised by how much I can lift now and how much my sessions look different now than from the beginning. After a few months of working with Cherelle, I could out beat my marathon-running, husband by more than 2 minutes in a plank – may not seem like a big deal but it was amazing for me - my diastasis recti (split of abs during pregnancy) get better and my core got stronger. Before my time with Cherelle, I would make attempts to exercise with classes or an app, but would easily injure myself and quit. Cherelle's methodology helped me progress safely yet efficiently and quickly – she focuses on form - it feels that she can see even a centimeter of misalignment. One hour goes quickly and no second is wasted. After a workout, I didn't even know you could be sore in certain areas of my body! I could see my body toning up and just being able to bear the physical energy and strength I needed to wrangle my two young boys. Personal Training is not just for people who want to go from a 4 pack to a 6 pack but even for someone like me who is starting from ground zero, and Cherelle is the perfect partner to guide you!
Cherelle is a dedicated and hardworking trainer. She takes the time to get to know you and what you are looking to achieve; and designs a personal program for you and your goals. Cherelle is knowledgeable about every muscle, exercise and nutrition plans. I told her exactly what I wanted to achieve by a certain date and she worked just as hard as me to make sure I accomplished my desired results. Cherelle is professional, devoted, passionate, helpful and wonderful to work with. I highly recommend Cherelle as a trainer for both women, men, beginners, intermediate or advanced clients.
Are you a trainer?
Get new clients. Change lives.