Kamran Dehghan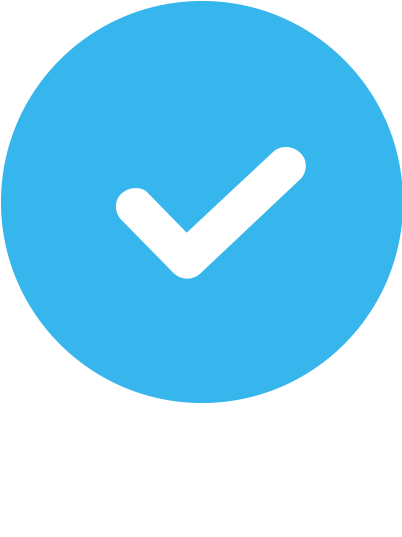 Verified
16 Reviews
Outdoor & In-Home
Virtual
Gym
COVID-19 Vaccinated
About Kamran
I'm a registered dietitian nutritionist and certified personal trainer, with college degrees both in nutrition and exercise science. I earned a Bachelor of Science in nutrition and dietetics, magna cum laude, from Queens College, a top City University of New York college, and an Associate's degree in exercise science from Montgomery College in Maryland. As a part of the dietetic internship requirement, I completed 1200 hours of supervised nutrition practice, including 600 hours in medical nutrition therapy with a concentration in weight management at the University of Massachusetts Medical Center, and another 600 hours in community nutrition and nutrition management at Sodexo Inc. and Bloomberg L.P. in New York City.
I have been a certified personal trainer with the American Council in Exercise (ACE) since 2012. As a personal trainer and nutritionist, I employ a holistic approach to fitness and wellness. In the personal training sphere, I specialize in injury prevention, post-rehab training, and functional training (improving basic physical function). I train clients with a variety of needs and goals and bring my expertise in these areas to ensure that my clients are training safely, effectively, and efficiently. My nutrition and dietetic work are focused on weight management, health, and sports nutrition. I custom-make a nutrition plan with an exercise plan to ensure that my clients get the best results.
I have trained clients from different age groups with different goals and physical conditions such as clients with diabetes, hip and knee replacement, cancer, lower back pain, spinal fusion, and pregnancy, as well as many healthy clients preparing for special events such as weddings and entering law enforcement.
Since the beginning of the COVID-19 pandemic, I have trained most of my clients virtually. My clients have reported high levels of satisfaction and many now prefer it over in-person training. Virtual training is highly effective, time-efficient, and convenient, and many of my clients have achieved their fitness and nutrition goals more effectively than ever.
Areas of Expertise
Core and Balance

Nutrition

Strength Training

Weight Loss

Corrective Exercise
NCCA Accredited Certifications

ACE Certified Personal Trainer
Additional Certifications
AFAA Group Fitness Instructor, ACE Certified Orthopedic Exercise Specialist, Registered Dietitian Nutritionist
Education
AS in Exercise Science , BS in Nutrition & Dietetics Science
Who I Especially Like Working With
Bariatric, Beginners, Bodybuilders, Brides-to-be, Cancer Survivors, Overweight/ Obese, Pre/post-natal, Rehab
Medical Conditions Experience
Ankle Injury, Arthritis, Artificial Hips, Asthma, Back Pain/Issues, Bad Posture, Cancer, Celiac Disease, Chronic Pain, Diabetes, Dialysis, Disordered Eating Recovery, Emphysema, Heart Attack, High Cholesterol, HIV/AIDS, Hypertension, IBD, Joint Replacement, Kidney Disease, Knee Pain/Issues, Metabolic Dysfunction, Muscular Dystrophy, Obesity, Osteoporosis, Postural Issues, Prader-Willi Syndrome, Prediabetes, Pregnancy, Sciatica, Stroke recovery, Tennis Elbow, Ulcerative Colitis
Additional Languages Spoken
Persian
Training Areas Served
In-home or Outdoor Training
1 East 28th Street
New York, NY 10016
Session Surcharge: $30
No Gym Membership Needed!
I am a mother to 10, 8, and 3 years olds. I started working out with Kamran in October 2012, when I weighed 177 lbs. By December 2013 I lost 33 lbs and now I am 134 lbs. How did I achieve this? Just by working out with Kamran twice a week for one hour. Rest of the week he just told me what to do when I was home or at the gym. He encouraged and inspired me to have a better diet. Last but not least, Kamran took time to know my strength and weaknesses and gave me the right exercise.
I've been training with Kamran for about 2 years now, and it has been the best decision of my life. I have learned so much from him and have seen so many drastic results. He will really get to know you and your abilities fairly quickly because he really pays attention to you when he is with you. He knows exactly how much and when to push me harder and motivate me to keep going. Also, because he is so knowledgeable he is able to answer any questions I may have which give me a better understanding of why we are doing what we are doing. Also, one of the most valuable things that I have learned with my time with Kamran is how to work out the correct way. I still need him to keep learning from him and have that extra push when I really need it, but I can work out on my own and be confident that I am doing it correctly. Another thing that I really enjoyed about Kamran is he really works with you to reach your goals and changes things up when needed or asked so it is already enjoyable and interesting.
Kamran is the first personal trainer I have ever had. I have worked out with him now for just over a year. I can honestly say that Kamran is one of the most motivating, charismatic and genuinely nice people I have ever met. You can see and feel how much he loves what he does. He not only keeps you motivated through your training sessions, but reminds you to stay focused, eat right, and get in your daily exercise. He is good at working at a level that you feel comfortable at, but still pushing you to your max. He takes into considerations any limitations you may have like an injury and works with you to help heal but still building your strength up back up. With all of Kamran's talent, repertoire of exercises, ability to keep the workouts fun, interesting and difficult, he is not a magician. You still need to do the work and keep focused on your goals. If you are willing to put in the effort, Kamran WILL make sure you achieve them.
Kamran has been my personal trainer for almost two years after a diagnosis of early stage Parkinson's disease at age 58. Although I was active, running and swimming into my 40s, I had become a couch potato for the last 10 years and it took a scary diagnosis and the recommendation of my neurologist to become active again. Apparently intense exercise, including cardio, strength and agility training, is one of the only things shown to slow the progression of this disease. Training with Kamran was one of the best decisions I made. I have gone from someone who could not do even one real push up and could run maybe for 10 minutes at a time to rigorous strength and balance training that I never imagined I would ever be able to accomplish and running a 10K race. I feel better and healthier than I have for many years. I didn't go into this to lose weight but a welcome side benefit was losing about 15 lbs as well as the muscle toning that came with training. Kamran is a great trainer. He really enjoys working with people and has a knack of judging your ability level. He is patient but persistent and knows when to push and when to back off. He also keeps the routine interesting, constantly increasing the difficulty and complexity of the exercises so it never becomes boring. Most importantly, my disease has not progressed.
About a year & a half ago I wandered into Fitness First (now Gold's Gym) looking for both a gym & a personal trainer. I liked the place & I was paired with Kamran. I had pretty specific goals- I'd just had shoulder injury, so goal number one was not to injure myself. Toward that end, Kamran spoke with my physical therapist to get an idea of what my limitations were. My second goal was a sort of extension of PT- specifically- strengthen the shoulder. My long-time goal was not to bulk up, but to achieve a level of strength & endurance that would allow me to do the things I like to do at a level that my self esteem could accept. Kamran & I got to work in what has turned out to be one of the best collaborations I've experienced, despite my being initially timid about trying a number of exercises. Fast forward to now- I am twenty pounds lighter, that timidity is gone, I'm back swimming with my Masters group in the lane I was swimming in prior to surgery & I'm probably in the best shape of my life. Without Kamran's professionalism, sensitivity & sense of humor, it wouldn't have happened. Some people see going to the gym as a sort of penance they have to pay in order to look & feel good- but if you're paired with the right trainer, like Kamran, it's a pleasure- you really can't find a better trainer.
I would highly recommend Kamran as a Personal Trainer. I have a back injury and Kamran has created a workout routine for me that helps to keep my back healthy and strong. I am now living pain free and I am convinced that this is due to my weekly workouts with Kamran. He has an endless array of exercises that he uses and is a very knowledgeable about exercise techniques and strategies. He knows the types of exercises that will work the best for you and he incorporates these into your program. No matter what your ability level is, Kamran will methodically work out all of your muscle groups and make you stronger. I train twice a week and each day is a new routine and he somehow makes it fun. Kamran remembers everything about your program and helps you to make weekly improvements. On the personal side, he has a great personality and has become a good friend of mine during our time together. He is interested in you as a person and as your personal trainer. You will not find a more qualified trainer.
Kamran has been my personal trainer for the past two years, and the results have been fantastic! I weigh about 20 pounds less, and I'm much stronger and more flexible. Kamran is great at calibrating each session so I give the maximum effort and achieve results. He is a very good coach and patiently teaches and reinforces correct technique. He introduces new exercises and goals all the time, so I'm always learning and never bored. Whether you want to be stronger, improve your aerobic capacity, strengthen your core, or improve your flexibility, Kamran will teach you and train you to attain your goal.
Kamran is a fun, challenging, and results-driven personal trainer who has helped me lose weight. I feel stronger, more healthy, and more flexible due to our sessions together. Kamran is great…I would highly recommend him to anyone looking to get in shape!!!
Kamran has been my personal trainer for 6 months. In that time, Kamran has been such a joy to work with. First, Kamran is totally reliable and respectful - he has never missed one appointment and he is always on time. If I have to reschedule, he is flexible and finds time for me. Next, Kamran has helped me get results - my jeans feel so much more comfortable after 6 months of working with Kamran. He picks exercises that work for me and my body. Each time we work out, he picks a variety of exercises that work on my problem areas AND make me feel stronger. He pushes me to do more squats, lunges, crunches, bridges, push-ups but he doesn't make me feel bad if I have to stop. If I have any injury, he asks me about it and adjusts my workout that day. I look forward to my weekly workouts with Kamran. He adds a special treat to the end of each workout - his gentle, but really stretchy stretching! Amazing!
Kamran is a great guy and a great trainer. I have worked with Kamran for the last two years and I have made tremendous progress. I am much stronger, my balance is very improved and I lost a little weight too. Kamran stresses accurate technique, which I love as I am an older person and this focus helps me avoid injury. He has a great positive attitude and adjusts our routine regularly so it never get boring. If you train with Kamran, you will get great results and have fun too!!!
Kamran was my trainer for about 7 months. He was punctual, reliable and flexible, if I had to change an appointment time. I have several medical issues which needed monitoring because I didn't want to injure myself. A previous neck injury and a knee with no cartilage, limited what I could do. Being a recent retiree who worked part-time and played golf a lot, gave me incentives to want to be healthy and fit. Kamran was always aware of my strengths and weaknesses but slowly moved with me from less intense workouts to more strenuous ones. Since I couldn't bend my knees well, he knew how to work around this while still using other leg muscles. He explains what muscles and joints are involved so you really understand what he is doing. His modeling and gentle hands-on approach is very calming and encouraging.He also knew I wanted to improve upper body strength for golf. After only a few months, I has hitting longer drives and definitely had improved strength. I also lowered my handicap by 4 strokes!
Okay, so I have to start by saying I hate working out, the idea of training makes me want to curl up into a ball and hide under my comforter. At least it did until I started working out with Kamran. Now (and I am loath to admit it) I actually look forward to training and am so proud of the results I have achieved. Or rather the results WE have achieved, for Kamran is so invested in my progress and deserves so much credit. A little background; I initially started working out with Kamran because I was getting married and like most people I wanted to look the best I possibly could for my big day. So I figured a few short sharp weeks and hopefully I'd drop a few pounds and magically gain a six pack that somehow guests would be able to see through my suit. Little did I know that months later I would still be enjoying myself, making great progress in my strength, suppleness and overall well-being. I'm in my forties hadn't kept myself in shape and also had some back issues. Kamran not only took these factors into account, but helped me improve them. From the first session Kamran really worked with me. All my sessions feel tailored to my specific goals and I feel immeasurably healthier and happier than before. What sets Kamran apart from other trainers (beyond just his brilliant understanding of physiology and training methods) is how much he cares. He really wants to work with you, see you progress and knows how to push you further each time without you even realizing it. I'm not saying there aren't days where I am cursing him out for making me do those extra couple of reps (he wouldn't be doing his job is he didn't), but choosing Kamran as my trainer was great decision that's paying dividends. I really can't recommend Kamran highly enough. He's a both a great trainer and a great person.
Over the past couple of years, training with Kamran and the corresponding life changes I've made have transformed the shape of my body as well as my overall feeling of healthfulness and ability. Kamran has a wide knowledge of strength training exercises and approaches, which he uses to make each session unique enough to keep them interesting and increasingly challenging, while still maintaining a consistency of routine that can show results quickly and continuously. He was always able to accommodate me, whether it be a busy schedule, meeting me at a location with minimal gym equipment, or working around injury/illness. Rather than barking commands or demands to get results, Kamran created an atmosphere of confidence that allowed my desire for improvement to overcome any fear or discomfort. Most surprisingly, I've gone from a person who reluctantly went to the gym ( inconsistently ) and skeptically viewed exercise in general as probably not worth it, to enjoying both the results and the work that goes in to it. A final sort of side note, I'd also add that Kamran has a surprisingly deep knowledge of physiology and biology. It seems to me that a lot of trainers are like paying to have a veteran share their experience with you, while Kamran's programs are additionally both personalized and informed by genuine science.
I've been working out with Kamran for a little less than 6 months and the results have been outstanding. Thanks to the training and Kamran's excellent nutrition and diet tips, I've lost 24 pounds and am now at my best weight in a decade. And my body is getting more and more toned - lots of compliments from friends and colleagues. Kamran is really fantastic- always reliable, knows how to push me just enough to get results, always encouraging. He really is invested in my success - when I was traveling for almost a month and was worried it was going to interrupt my progress, he offered to train me from remote and did it, juggling a 17 hour time difference. When I started with Kamran, I was a pretty out of shape 57 year old man. I was worried that a trainer wouldn't know how to work effectively with me. I was wrong. Kamran is a real pro. And on top of everything else he's a really nice guy!
I'm an older woman not used to rigorous exercise. Kamran is ideal. He guides rather than pushes and somehow gets me to work out harder than I ever did in my life. He is careful, thoughtful and respectful. And he gets results. I couldn't be happier.
I've been training with Kamran since Aug/Sept 2022, and within 4 MONTHS (yes, you read that correctly), by Dec 2022… - I lost a very stubborn 20lbs - from 140lbs down to 120lbs, - I dramatically increased my fitness abilities and built muscle to recompose my physique, - and I learned how to effectively and sustainably restructure my diet around my goals to enhance and multiply the effects of the workouts; and keep seeing results now and in the future! After training with Kamran, I'm far more physically fit, have a better physique, and have the happiest and most realistic mindset about fitness in my mid-30's than I ever did in my 20's! I've had numerous trainers in the past, at expensive gyms, who I worked with for far longer periods, and none of them helped deliver the results that Kamran did. He's honestly one of the best trainers you'll ever find, primarily because of his unique background that includes experience in physical fitness and therapy, diet and nutrition, and even some medical training. Kamran ACTUALLY helped me crack the code of how to achieve weight/fat-loss naturally through muscle growth, proper diet, mindful rest/recovery, all in a consistent and realistic way for my life without having to dramatically alter my daily schedule. Training with Kamran was incredibly easy and he was able to meet me at my apartment gym. We started at 2x a week for the first month until I was more comfortable training on my own and then switched to weekly sessions. (And if I was traveling, Kamran would give me routines I could do with bodyweight, bands and/or minimal weights.) Kamran is a fantastic trainer and will meet you where you're at in terms of instruction style. He's both fair and firm and knew exactly how much to push limits for an exercise without risking any injury. (He'd always reiterate that exercises should be challenging but never hurt.) Afterwards, we would establish the week's schedule, and throughout our months of training I built up a library of routines that I'll continue to use for years to come! Kamran's medical training was also extremely helpful; when I had to undergo surgery or other injuries, he knew how to adjust training to be effective but not problematic to affected areas. After training with Kamran, I can say that several of my most dreaded exercises like push-ups, lunge jumps, and HIIT have become my favorite exercises, and I can do more with my body than I ever imagined! I cannot stress how important diet is in this journey! From the beginning, Kamran helped establish some simple and attainable macro/protein goals so that my diet would promote muscle growth and fat loss to further capitalize on the workouts. These were very simple goals so I was able to make minor adjustments to my diet, and Kamran would also share simple healthy recipes or alternatives. When I would have cheat days (or a few cheat weekends, like weddings), Kamran would remind me not to sweat it, and assured that it was ok to have some fun as long as the remaining days were consistent. When I first started training with Kamran my goal was simply to look more toned and in-shape in time for my wedding. I can honestly say I learned and gained so so SO much more valuable knowledge, experience, and practices with Kamran than I ever thought possible. I've not only met my goals, but I truly feel like a completely different person—more pragmatic and accountable, more determined and confident, and overall—so much happier. And I can assure you that if you train with Kamran and put in the work consistently you WILL 100% see results! (Maybe even in way less time than you thought, like I did!) :-) THANK YOU KAMRAN!! You're the best!!!
Are you a trainer?
Get new clients. Change lives.