Tucson Personal Trainers. Delivered.
Find a Personal Trainer in Tucson
Find Your Trainer delivers you the best personal trainers in Tucson.
Train with a vetted and certified personal trainer
anywhere - a gym, your house, office, hotel or outdoors.
What Our Clients Are Saying
The Best Personal Trainers in Tucson
Tucson's Top In-home Personal Trainers
Best of 2017 - Check out these highly rated in-home personal trainers in Tucson
Maggie Rappaport
(5 reviews)
Upon receiving a diagnosis of senile osteoporosis, my doctor recommended that I meet with Maggie at The Training Zone three times a week. My doctor assured me that Maggie was the right trainer to help me achieve my goals because of her in-depth knowledge about the BEST Study, which was a project conducted by researchers at the University of Arizona that identified the most effective exercises to prevent and treat osteoporosis. From the beginning of my program, I was impressed by Maggie's listening skills and the way she implemented my needs with the most appropriate program. Any time my body reacted uncomfortably, she instantly modified the exercise. She researched alternatives when any special situation arose. I have learned a lot since beginning my program: The human body is a marvelous thing and regrettably I have never been kind to mine: lack of sleep, lack of exercise, bad food choices and stress. With Maggie's patience, prodding and knowledge, I have a deeper appreciation of what proper training can mean for achieving one's goals. Before my DEXA results, I took my body for granted. When it "broke down", I was shocked. With personal training, my body is healing. I am becoming stronger and wiser. My most important goal was to stop/slow down/reverse the osteoporosis through weight bearing exercise and no drugs. After 14 months, my DEXA scan revealed that I had improved my bone density by 10%. My condition is no longer classified as osteoporosis; in fact it is now osteopenia, which is considered "pre-osteoporosis". My doctor was astounded at the results.
View full profile
Andree Hafley
become mobile, stable and fit identify unknown to identify asymmetries and impingements provides corrective exercise using FMS screening lose weight quickly and safely better your health with right nutrition and meal planning learn proper technique and form goal setting and progression motivation and confidence focuses on your unique health concerns enhance your mind and body


View full profile
Vera Knight
I remember weight 220 pounds... I hated getting up in the morning and having to get dressed. Nothing fit, I was always uncomfortable, embarrassed really, that I let my self get to this point. I had no energy to play with my kids, and everything was difficult. I finally decided I could not go on like that any more, so I began to change some things in my life. I even went back to school and got a fitness degree, and personal training certification from the American Council on Exercise. that was in 1997. Since then I have help hundreds of women change their lives around. I know how amazing I feel when I look in the mirror and see an active, healthy fit women looking back at me. YOU want to see her looking back at you. It's not about a diet! Its about designing your environments for success. Think of your journey as a game, You get to design the game, the rules, the playing field. And I help you do that so you win... Imagine your game, your life when you are 20, 30, 40, 50, 60 or more pounds lighter and feeling like the girl you remember in your dreams. let's do it, I know you can. It's not about hours in the gym and eating carrots... No, no, I like real food, delicious food and fun fitness in about 25-30 minutes 5 days a week. That's right, cause when you do it right, that's all you need. I promise. Talk soon, Vera

Get hungry for what you want in life! If you want to be skinny and think you can achieve success by not eating breakfast, and then have some celery, yea, you know what I'm talking about, right? And by the end of the night your drained, cranky and eat a days worth of crappy calories, maybe more, before going to bed..... My clients get HUNGRY for FITNESS, HEALTH, ENERGY, GREAT SKIN, and LIFE! And they feed and move their body for just that. What are you hungry for??
View full profile
FYT's Featured Tucson Personal Trainer
Maggie Rappaport
One of the first things we will do when we meet is to assess your goals and learning style, determine the qualities you value in a teacher, discuss your attitudes and experiences regarding exercise and lifestyle changes, and learn what techniques to employ to provide you the motivation and support you need. Once we have that information, I can create a personalized program that will give you the best chance for success. During our sessions, I will listen to what you say, and also to what you're not saying. I will provide alternative exercises or modifications any time something doesn't feel quite right. What makes a good personal trainer? A truly great trainer is one that will make sure you perform your exercises correctly, provide you with the encouragement you need, will motivate you to give it your all when you feel like quitting, all the while keeping your goals and limitations in mind. I have the ability to work with the specific needs of my diverse client base. The most important aspect of any fitness program is the client's willingness to participate. The most well-thought-out plan is destined for failure if the participant does not have the proper motivation to complete it. When someone asks "What is the best exercise for... ?" The answer is "the one that you will actually DO. " You will be motivated and I will keep you accountable and on-track. My other two most important roles: to be a good listener and an even better teacher. I ask lots of questions to help me understand what you've been through and what you would like to accomplish. This is very important in terms of setting goals. I assess your learning style and make sure you understand WHY a particular exercise is beneficial. I find out what you already know and build your knowledge base from there. Variety is the spice of life. If we continue to do the same workout day after day, it becomes ineffective (even though you WILL see some initial improvement). It's basic stimulus-response: if you provide the same stimulus the response is weakened. I use a variety of techniques and equipment, including interval training, circuit training, and tweaking the amount of resistance vs. the number of reps to keep the challenges coming. I believe that life should be lived in balance. Along with proper nutrition and the supervision of skilled health care providers, exercise helps cope with the stress in our lives. An exercise program itself needs to be balanced, focusing on cardiovascular fitness, muscle and bone strength, flexibility, core strength, as well as agility, balance, and coordination (the ABC's of fitness). Additionally, spiritual and mental health are best maintained when physical fitness is also valued and pursued.
THESE THINGS COST ABOUT THE SAME AS A PERSONAL TRAINING SESSION
There are splurges and necessities. All of the below items are similar in price to a training session but won't make you feel half as good. Invest in yourself!
MOVIE TICKETS & POPCORN FOR TWO
DINNER OUT AT A RESTAURANT
More Tucson Personal Trainers
The Tucson FYT Difference
Find Your Match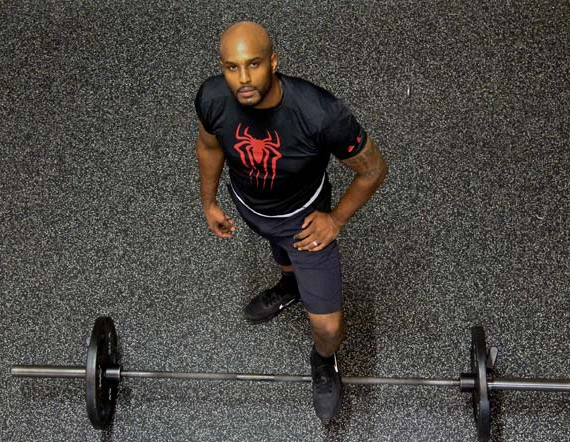 Our approach is different. We recommend personal trainers in Tucson based on you. Your goals. Your schedule. Your location. Your lifestyle. After all, this is personal training.
Find Your Match
Train In-Home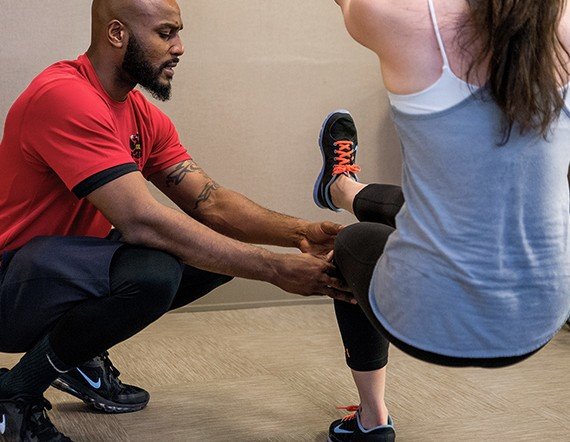 Our trusted and vetted Tucson personal trainers will meet you at your home, office, hotel or at the park. Schedule when and where it's most convenient and comfortable for you. And we even bring all the equipment.
About In-Home Training
Train With Friends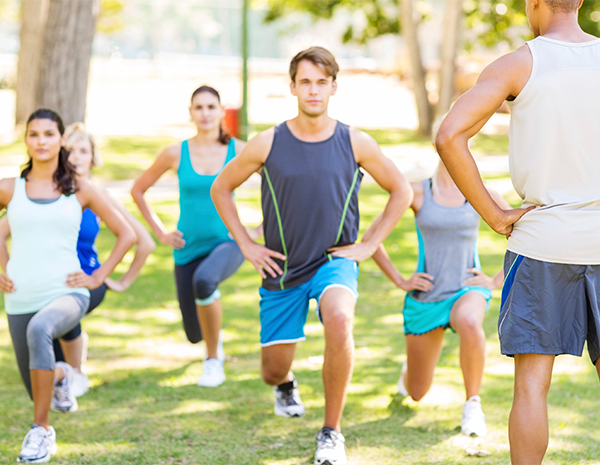 Train with a partner or up to 5 of your friends with Partner & Small Group Training session options. A Tucson personal trainer comes right to your door! Split the cost, have fun, and bring new meaning to the phrase "squad goals".
About Partner & Small Group Training
Train at Top Gyms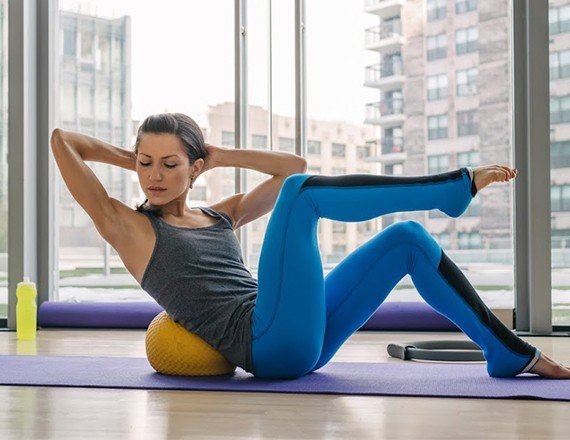 We've partnered with the best personal training gyms in Tucson so you can train at the top gyms and studios in the city. You never need a gym membership to book a personal training session.
Simple & Affordable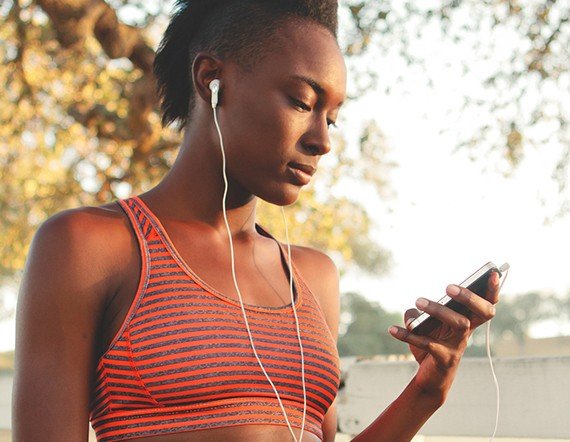 Search, schedule & pay for personal trainers in Tucson all from your desktop or mobile device.No sales pitches and no back and forth. No memberships. No contracts. No expensive packages.
Trusted & Secure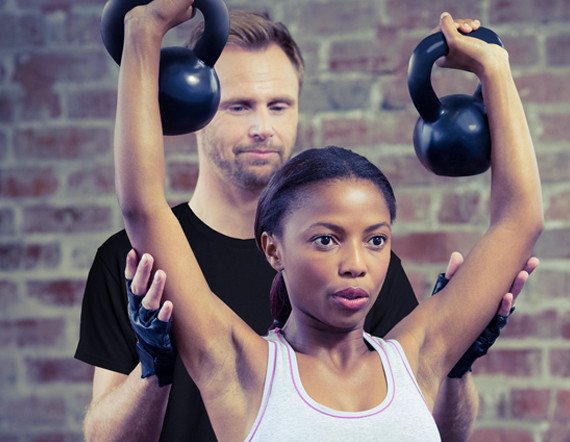 Pay securely and train safely with a vetted and insured Tucson personal trainer.
Previous
Next