Personal Training. Simplified.
Virginia Personal Trainers
Find Your Trainer delivers you Virginia's best personal trainers.
Train with a vetted and certified personal trainer
anywhere - a gym, your house, office, hotel or outdoors.
What Our Clients Are Saying
The Best Personal Trainers in Virginia
Virginia's Top In-home Personal Trainers
The Best of 2016 - Check out these highly rated in-home personal trainers in Virginia
#1 Dan Mahoney
(8 reviews)
I have been working out with Dan for the past 9 months. Before meeting Dan I went to the gym 4 days a week (religiously), but knew that I was not using my time effectively. My original goal was to workout with Dan for a couple of months to "learn" what I should be doing and establish a good workout routine. Dan spent time with me evaluating my strengths, weaknesses and pains. I had been suffering from a slightly herniated disk (lower back pain) and a very weak right shoulder (I could barely lift anything on my right side). After the first 5-6 weeks working out with Dan, he proposed an 8 week challenge. It consisted of 5 consecutive days with a modified diet. I was leaving for vacation and was up for the challenge. I started seeing significant changes to my body even before the 8 week challenge. I noticed that I no longer had back pain, my upper body was getting stronger and I was getting into clothes that hadn't fit for some time! At the end of the 8 weeks, I was the leanest I had ever been (and I cheated on the diet). Dan takes a holistic approach. Focusing on getting to the root of any pain and strengthening and balancing your entire body. My clothes fit differently, my energy is higher and my stress level has significant,y improved. In short, I became addicted. After the 8 week challenge I went back to working out with Dan, 3 days a week, but that wasn't enough. I decided that there was nothing more important to me than the health and strength of my body, and increased my work outs to 4 days a week. The results I achieved working out with Dan have made me very happy, to say the least! In addition to my friends and co-workers noticing the improvement in my figure, the biggest compliment I received was from my brother. I was wearing a dress that was very form fitting and he told me that I looked lean and strong (my brother has never commented on how I look). He himself is a workout fiend! I can't say enough about how great Dan is. I rave about him to all my friends ( a couple who also joined his fan club)! I am extremely disappointed that he is moving as he has become a very important part of my life and well-being. I highly recommend him, but joke that I would give him a terrible reference so that he has to me back to Boston!
View full profile
#2 Joshua Brown
I always have felt with personal fitness that people can achieve more than they believe they can. I feel a lot of people carry self doubt about their physical abilities and I love showing people they can do so much more than they think.
I became a trainer because I have a love for sports and wanted to help others improve physically. I have been a certified trainer for over three years now and continue to grow as a trainer. I am currently working on a degree in Sport and Health Sciences to aid in my understanding of the human body and enhance my training abilities.
Having me as your trainer you may find yourself doing some movements you have never thought of before. I like to keep things ever changing and always entertaining. There is no need for a boring same old workout each session.
It all comes down to the efforts of my clients. I have some who work with me once a week and it helps them maintain. However, one of my greatest success stories comes from a client who maintained a strict diet and met with me three days a week. His results were very impressive -- he lost almost 30 pounds in around six months.
View full profile
#3 Martine Mewebo
They say you should do what you love. If that's the case, then Martine is definitely in the right profession!
Martine is an educated and experienced fitness professional who has a passion for health and fitness, and for helping people achieve their ultimate goal(s). Her role is to help improve her clients' quality of life by being a teacher, mentor, motivator, enthusiastic, patient, persistent, prompt, empathetic, a great communicator and by having empathy and compassion.
Each client is different, and she listens as to what her clients' goals are and how she can help them achieve those goals. She stresses the benefits of exercise and how strength, flexibility, functional training and proper nutrition can lead to a better appearance and positive outlook.
Her goal is to teach safe and effective exercises through great technique and superior form in a fun and enjoyable manner. She does not only want to see her clients achieve their goals but look and feel their best, and develop the self-confidence needed to take control of a happy, healthy lifestyle.
She believes exercise is for everyone, and finding something that you love is critical. She will help you find what works for you, and together you can shape your body, mind and soul into the best version of yourself. She can't tell you that it's going to be easy, but she promises you it will be worth it!
View full profile
#4 Tina Nguyen
Hi, thanks for checking out my bio! I've been training for the past 11 years and have encountered a variety of clientele from individuals with hypertension and diabetes to athletes looking to become faster and stronger. During your sessions you will feel motivated to push through. You will experience and surpass your own expectations. My goal is to teach you the fundamentals and more to be able to maintain a healthy lifestyle for not just yourself but for the fami and friends around you.
View full profile
#5 Taylor Williams
My goal is to motivate you to take control of your personal health whether that be through small group training once a week or one on one sessions three times a week. Fitness can be overwhelming and daunting but I want to help change that mindset and make it an enjoyable and a positive step forward in your journey to healthy. Together we will work to set attainable goals and create workouts that work for you.

As corny as it sounds I continuously tell my clients, if it doesn't challenge you it doesn't change you. Although it may be corny it's true. If it were easy we would all have the appearance we most desire, however it order to achieve those goals it requires hard work and dedication. So if it doesn't challenge you, it doesn't change you.
View full profile
#6 Demetrius Copeland
I will come to your home, home gym, or local gym in the nearby area to train you! The luxury of having your own personal trainer and nutrition specialist for a very affordable price is mind blowing!

"A man convinced of his own will is of the same opinion still" Dr. Lesley brown motivational speaker. I believe in this statement as it relates to everyone of us. We try to convince ourselves that we cant do anything, and that it is just meant to be. Its not! only you have the drive to succeed in your weight goals! I want you to be motivated and prove the world wrong! I am your PERSONAL Trainer and life long friend when you work with me. I will not let the world tell you "hey you can not lose weight" its in your genetics or you eat to much. I was once that person that believed it was not possible! so let's make a lifestyle change. I want to help you in life and become the person you always have been! we all change in life but if takes guts to push and you need that good friend and trainer to help you accomplish that in every way form or fashion!
View full profile
#7 Brandon Rudolph
Whether you have access to a gym or not, as an in-home personal trainer I will cater to your needs. I will show up at the convenience and privacy of your own home or apartment gym and develop an individualized training plan based on your fitness goals and nutrition goals. I really enjoy working with and getting to know clients and helping them reach their full potential and push them to reach their SMART goals. I am a certified personal trainer through the National Academy of Sports Medicine, CPR and AED certified through the American Heart Association, TRX certified, and have just received my nutrition coach certification through the International Board of Nutrition and Fitness Coaching.

Personal training is an investment in yourself so I ensure clients are maximizing their potential and getting the most out of the sessions. My clients time is precious so I don't like to waste a minute!
View full profile
#8 Nick Agustin
As a trainer I have two objectives. One to make you happy internally and externally, and two, to build your mental strength and confidence. Everything else after that is simply the product of your own hard work. I discuss all facets of your life from your occupation, kitchen, family, and any debilitating issues to best prescribe the best method of routine for each individual. I will run an assessment focusing on correct form and function. Once a workout has been prescribed the training style that I impose will consist of plyometrics, calisthenics, resistance training, functional strength/conditioning, and cardiovascular. I also do varied exercises and compound movement routines per session so nothing is common enough for the body to adapt or recognize. I keep track of all our workouts accordingly and stay in constant communication via phone, text, or email to make sure you stay on track with your training. I also provide documentations of all workouts that have been performed so the client may reference the workouts on their own before they see me on their next session. I track your weight and body fat percentage and ideally the goal here is to make sure that we lower not necessarily the weight number on the scale but the fat percentage accordingly. I practice what I preach as I have gone through a weight loss success of my own. There is nothing more than sharing my story and my abilities to reach your own fitness goals.

I believe there is an Alpha Spirit in all of us. We must sometimes be thrown in uncomfortable situations, but we come out much stronger than when we came in. In order for us to change we must be challenged not just physically, but mentally.
View full profile
#9 Richard Moujaes
My mission is to ultimately improve your health, confidence, and way of life by delivering fitness sessions perfectly tailored to your goals and abilities right to your doorstep. I never have anyone perform exercises they don't like and always check with you to make sure I'm pushing you appropriately. What you can expect from my sessions is to have fun and get results. Fitness service at another level.

My training philosophy is to make the sessions as fun and enjoyable as possible and to give you results without you feeling like it was too hard. As with anything in life, it's all about consistency. The more you enjoy your training sessions, the more likely you are to adopt a healthy lifestyle in the long-term.
View full profile
The Virginia FYT Difference
Find Your Match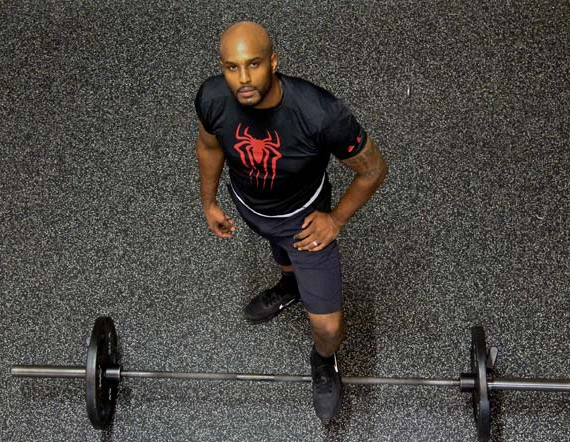 Our approach is different. We recommend trainers based on you. Your goals. Your schedule. Your location. Your lifestyle. After all, this is personal training.
Find Your Match
Train In-Home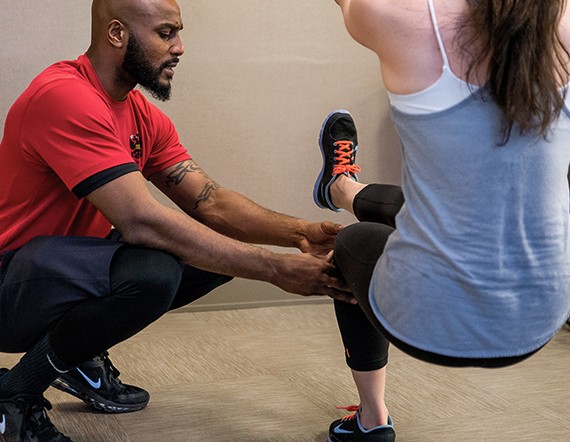 Our trusted and vetted FYT Pros will meet you at your home, office, hotel or at the park. Schedule when and where it's most convenient and comfortable for you. And we even bring all the equipment.
About In-Home Training
Train With Friends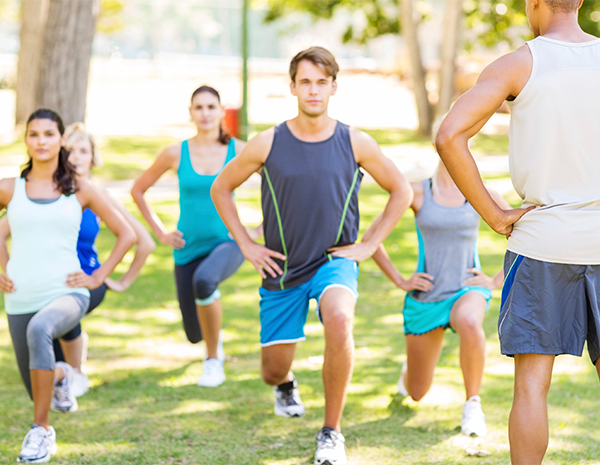 Train with a partner or up to 5 of your friends with Partner & Small Group Training session options. A FYT Pro comes right to your door! Split the cost, have fun, and bring new meaning to the phrase "squad goals".
About Partner & Small Group Training
Train at Top Gyms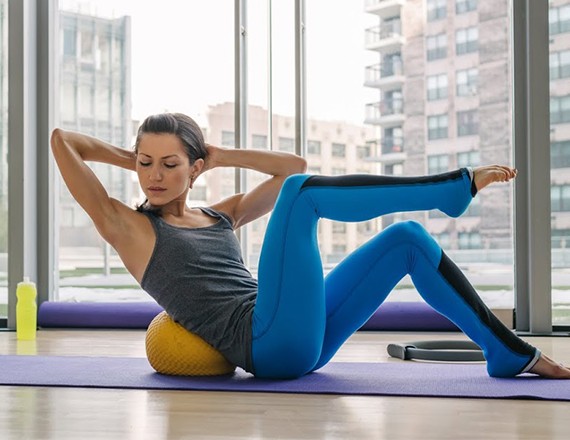 We've partnered with the best of the best so you can train at the top gyms and studios in the city. You never need a gym membership to book a personal training session.
Simple & Affordable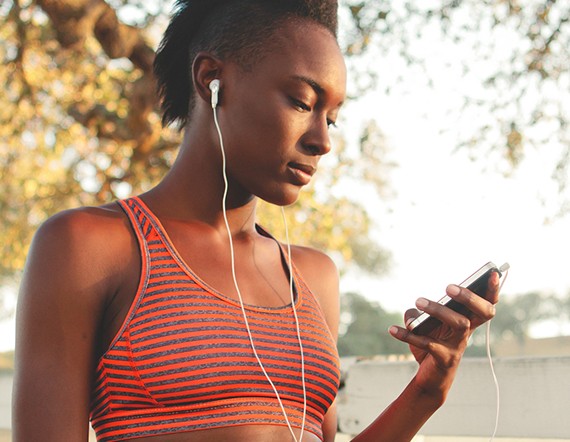 Search, schedule & pay all from your desktop or mobile device. No sales pitches and no back and forth. No memberships. No contracts. No expensive packages.
Trusted & Secure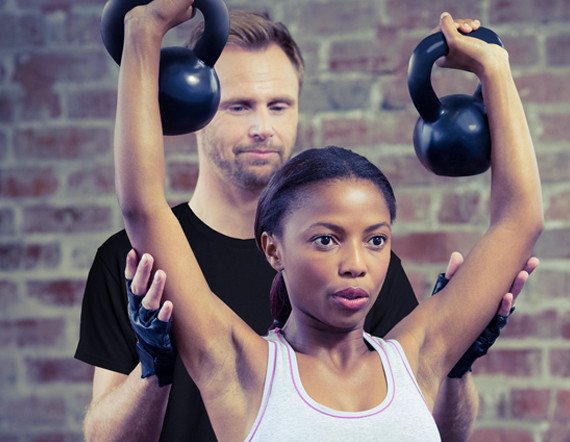 Pay securely and train safely with a vetted and insured FYT Pro.
Previous
Next
Featured FYT Personal Trainer
Gail Sanez
Are you looking to: Workout Efficiently yet Effectively? Loose Weight? Gain Strength? Improve your Health? Change Body Composition? Improve Posture and Old Injuries? Clean up your Eating Habits in a Balanced Way? After asking many of my clients why they continue to train with me month after month... many of them said:-You challenge me without humiliation-You helped me to lose the weight and change my body when I thought it wasn't possible-You have a great personality and make things fun! -You are mindful of my specific needs and style-You are very knowledgeable and explain things in a way where I understand... etc. We all live in a very stressful and busy area. I value your time and commitment by being punctual and dependable to every session. Fitness isn't something you can just pick up and put down when you feel like it... this will cause inconsistent results. Making your heath and fitness part of your life long journey will require there to be a shifting of gears... at times when you want see more results we will shift things into a higher gear. And then there are times when life issues get in the way and you won't always be capable of dedicating full speed to reaching your goals. However SOME speed is better than NO speed. I am here to help guide you on how you can make your health and fitness part of a life long commitment without the inconsistency of results. I strive to make sure each client leave each session feeling both emotionally and physically better!

For many of my new clients working out especially in large gyms can be a very intimidating experience. I'm telling you that this does not need to be the case. My guidance will be catered to your fitness level it will be fun rewarding and something you can look forward to all day. As a team, we will work together toward your goals to improve your health and wellness... in a balanced and realistic way. I look forward to walking with you through this journey together!
THESE THINGS COST ABOUT THE SAME AS A PERSONAL TRAINING SESSION
There are splurges and necessities. All of the below items are similar in price to a training session but won't make you feel half as good. Invest in yourself!
MOVIE TICKETS & POPCORN FOR TWO
DINNER OUT AT A RESTAURANT
More FYT Pros in Virginia