Virginia Personal Trainers. Delivered.
Virginia
Find Your Trainer delivers you the best personal trainers in Virginia.
Train with a vetted and certified personal trainer
anywhere - a gym, your house, office, hotel or outdoors.
The Virginia FYT Difference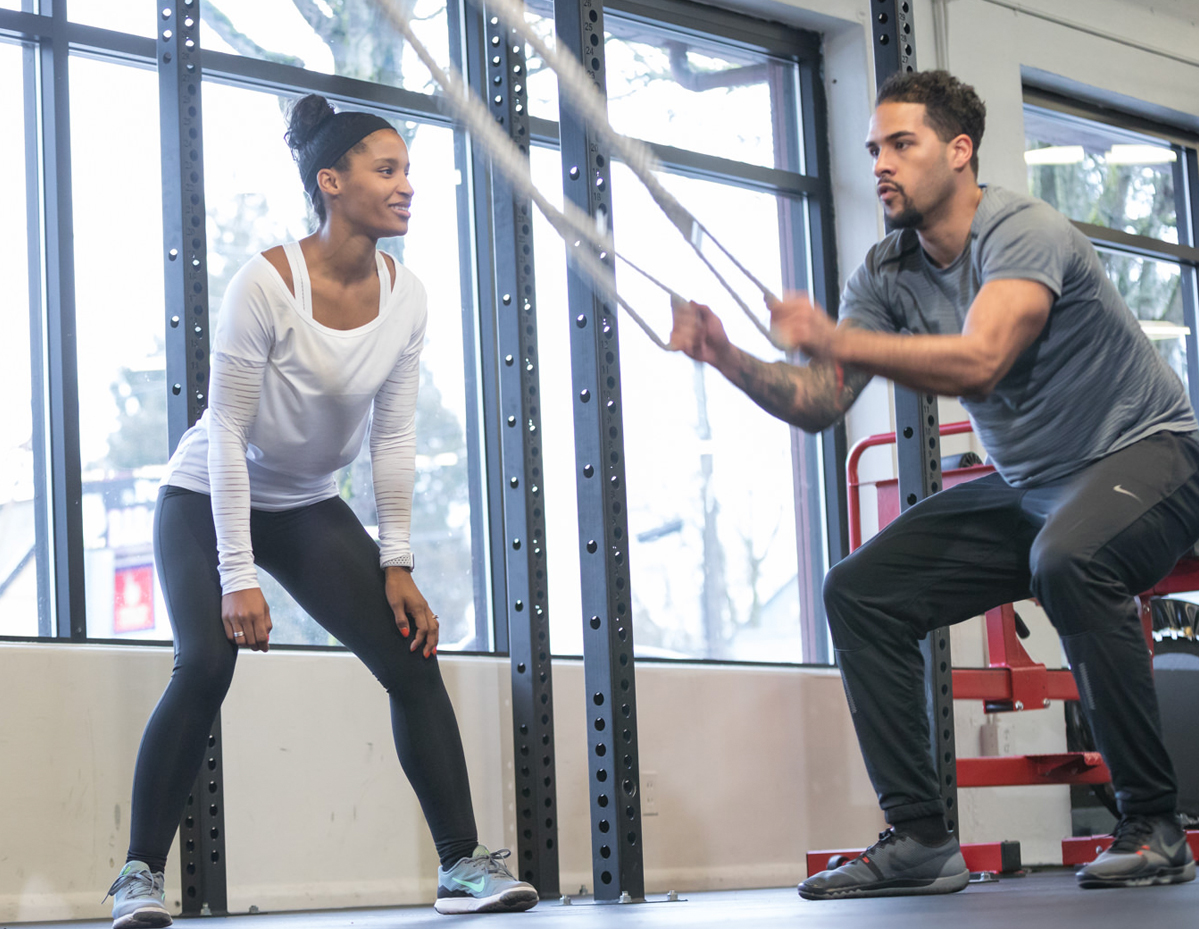 Find Your Trainer is proud to partner with the American Council on Exercise to achieve our shared mission to get people moving safely and effectively. With over 30 years of experience and over 70,000 professionals holding NCCA-accredited certifications, ACE continues to set the gold standard.
Learn More
Find Your Match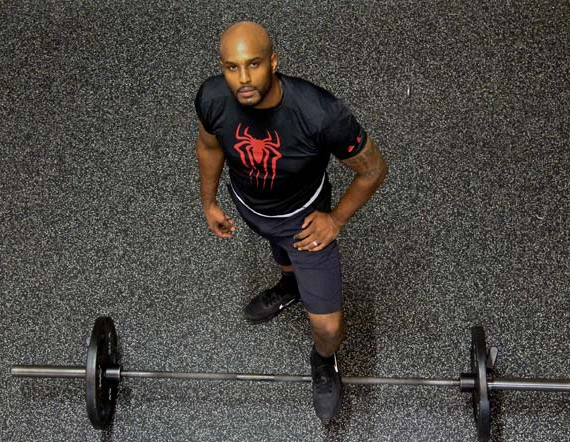 Our approach is different. We recommend personal trainers in Virginia based on you. Your goals. Your schedule. Your location. Your lifestyle. After all, this is personal training.
Find Your Match
Train In-Home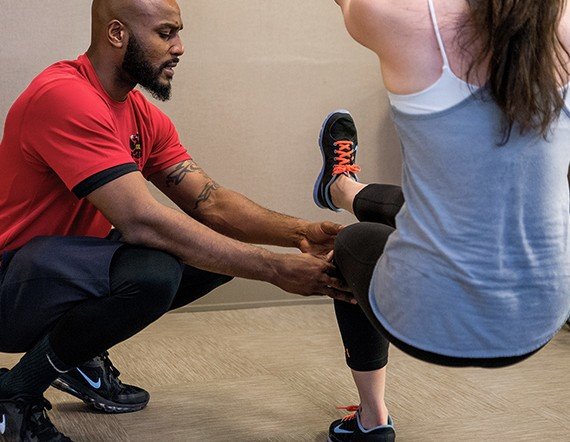 Our trusted and vetted Virginia personal trainers will meet you at your home, office, hotel or at the park. Schedule when and where it's most convenient and comfortable for you. And we even bring all the equipment.
About In-Home Training
Train With Friends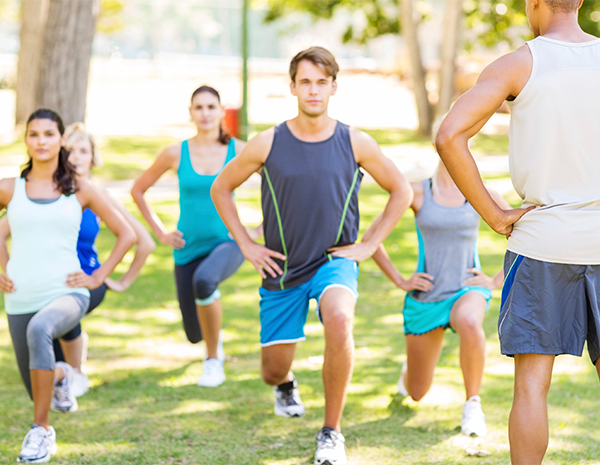 Train with a partner or up to 5 of your friends with Partner & Small Group Training session options. A Virginia personal trainer comes right to your door! Split the cost, have fun, and bring new meaning to the phrase "squad goals".
About Partner & Small Group Training
Train at Top Gyms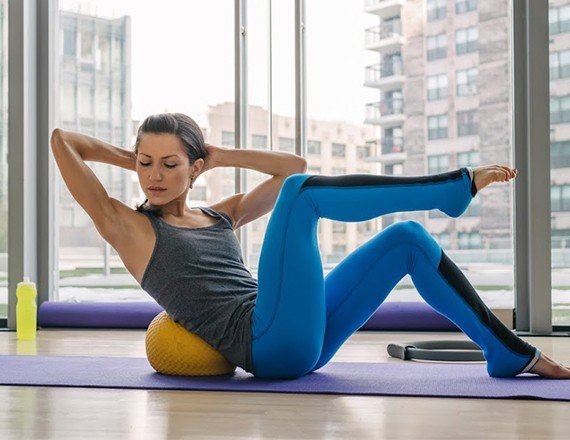 We've partnered with the best personal training gyms in Virginia so you can train at the top gyms and studios in the city. You never need a gym membership to book a personal training session.
Simple & Affordable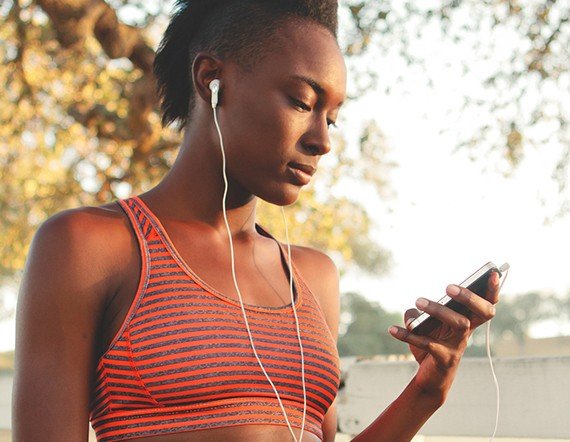 Search, schedule & pay for personal trainers in Virginia all from your desktop or mobile device.No sales pitches and no back and forth. No memberships. No contracts. No expensive packages.
Trusted & Secure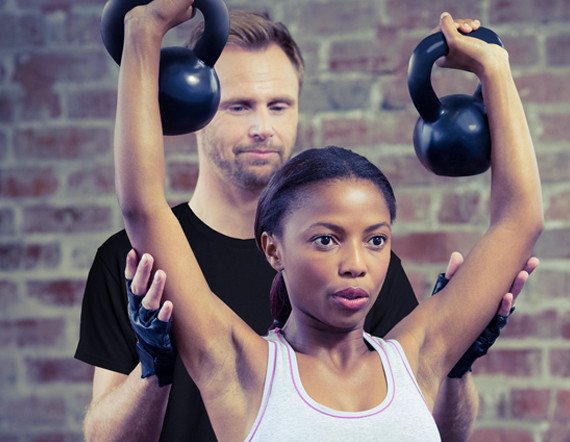 Pay securely and train safely with a vetted and insured Virginia personal trainer.
Previous
Next
What Our Clients Are Saying
The Best Personal Trainers in Virginia
Virginia's Top In-home Personal Trainers
Best of 2017 - Check out these highly rated in-home personal trainers in Virginia
Daniel Yakupka
(20 reviews)
I have been working out with Daniel twice a week for the past seven months and the results have been great! As a 58-year old female who was out of shape and an exercise hater, Daniel converted me to fitness! He totally understands my strengths and limitations, and I am stronger and more fit than I've been in years! My endurance has improved dramatically too, and I've dropped at least one pant size. My former batwing arms are toned and my legs and core are stronger too. Daniel also makes workouts fun. Even as I'm sweating and working through ever more challenging exercises, we have lots of laughs. Plus all the exercises work out several muscle groups, so we're not wasting time. Daniel totally understands the needs of busy DC professional people, is thoroughly professional, completely reliable and works with my schedule. I recommend him completely, and tell all my friends about him! - Bonnie, busy wife, mom, and professional woman
Train with Daniel
Dan Mahoney
(8 reviews)
I have been working out with Dan for the past 9 months. Before meeting Dan I went to the gym 4 days a week (religiously), but knew that I was not using my time effectively. My original goal was to workout with Dan for a couple of months to "learn" what I should be doing and establish a good workout routine. Dan spent time with me evaluating my strengths, weaknesses and pains. I had been suffering from a slightly herniated disk (lower back pain) and a very weak right shoulder (I could barely lift anything on my right side). After the first 5-6 weeks working out with Dan, he proposed an 8 week challenge. It consisted of 5 consecutive days with a modified diet. I was leaving for vacation and was up for the challenge. I started seeing significant changes to my body even before the 8 week challenge. I noticed that I no longer had back pain, my upper body was getting stronger and I was getting into clothes that hadn't fit for some time! At the end of the 8 weeks, I was the leanest I had ever been (and I cheated on the diet). Dan takes a holistic approach. Focusing on getting to the root of any pain and strengthening and balancing your entire body. My clothes fit differently, my energy is higher and my stress level has significant,y improved. In short, I became addicted. After the 8 week challenge I went back to working out with Dan, 3 days a week, but that wasn't enough. I decided that there was nothing more important to me than the health and strength of my body, and increased my work outs to 4 days a week. The results I achieved working out with Dan have made me very happy, to say the least! In addition to my friends and co-workers noticing the improvement in my figure, the biggest compliment I received was from my brother. I was wearing a dress that was very form fitting and he told me that I looked lean and strong (my brother has never commented on how I look). He himself is a workout fiend! I can't say enough about how great Dan is. I rave about him to all my friends ( a couple who also joined his fan club)! I am extremely disappointed that he is moving as he has become a very important part of my life and well-being. I highly recommend him, but joke that I would give him a terrible reference so that he has to me back to Boston!
Train with Dan
Barbara Bandeira
(6 reviews)
I have had a great time working out with NLF these past few months. It's such a fun, positive and high energy group and all of the instructors are fun and motivating. I haven't found any other fitness options that are as fun and engaging as the program you have created.
Train with Barbara
Scott Dickover
(3 reviews)
Scott has been my trainer for approaching 4 years. He is a skilled running, swimming and all-around trainer who has pushed me to get to my goal. He has worked with me to my first half-marathon (I've done 4 now) and even developed fitness plans for me to follow while I was recovering from an injury. Scott has always pushed me to continue getting better and growing my fitness along the way and I would HIGHLY recommend Scott and if you are looking for running, swimming and fitness training he is your GUY!
Train with Scott
Meaghan Faragasso
(2 reviews)
I have had dozens of trainers in the past but never have I gotten the education, results and inspiration that Meaghan has provided. A true professional. She has changed my life.
Train with Meaghan
Chris Tuttle
(2 reviews)
Chris coached and trained me for over 2 years. My workout routines had become repetitive and boring and I needed to change it up. Chris designed a program for me that was challenging yet do-able around my busy day to day schedule. He kept it fresh and was always very responsive to me needs. I lost weight, felt better and surpassed my goals! I highly recommend Chris!
Train with Chris
Stacy Young
(1 reviews)
You need only spend a minute or two in her presence to recognize how extraordinary Stacy Young is as a person. However, if you have personal fitness as a life goal, you need look no further than Stacy. She is passionate about assisting you in reaching and maintaining your fitness benchmarks. Stacy infuses you with the motivation to change your mind; she subscribes to the premise that once you change your mind, your body will follow. To do this, Stacy pours into each client as if you were her only client - thereby, building in each client the confidence to reach for, achieve and maintain their fitness dreams. Stacy is focused, positive, abundantly joyous, and lives as a vessel for good to all who are graced by her presence. One of Stacy's signature mantras is, "Always Young, never old". Easily the best recommendation I've ever made, and none more deserving!
Train with Stacy
Denise Lee
(1 reviews)
Denise is a knowledegable and personable personal trainer. I was impressed with her knowledge of the current trends in her field. She will tailor your workout based on your needs. She also has access to a variety of exercise equipment. So your workouts will never get boring or routine! I wholeheartedly recommend her if you are looking to improve your physical health!
Train with Denise
Jessica Velez
(1 reviews)
Randie White
Jessica V has been great, listened to what I needed/wanted and had been working me out to meet my goals. She is great.
Train with Jessica
THESE THINGS COST ABOUT THE SAME AS A PERSONAL TRAINING SESSION
There are splurges and necessities. All of the below items are similar in price to a training session but won't make you feel half as good. Invest in yourself!
MOVIE TICKETS & POPCORN FOR TWO
DINNER OUT AT A RESTAURANT
More Virginia Personal Trainers