Gus Heisey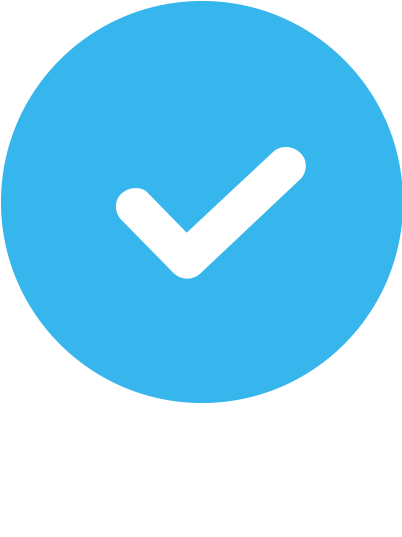 Verified
7 Reviews
Outdoor & In-Home
Virtual
COVID-19 Vaccinated
About Gus
At root I'm an educator with over 14 years of experience. My job is to teach you skills to better prepare you for the physical challenges you choose to take on, or those that life chooses for you. I do this using a balanced approach to a curriculum including: -Strength & Conditioning Programing that is functional, highly transferable, and focused on general physical preparedness -Instruction in the 4 ranges of empty handed combat: Kicking, Punching, Standing grappling/CQ Striking, Groundfighting -Blunt and edged weapons training Every student starts with a consultation call where we can pinpoint goals, talk about previous training experience, and start creating the roadmap to making you stronger, faster, and more capable. And while it may be my job to do so… it's also my pleasure. Nothing puts a bigger smile on my face than watching people achieve what they want through determined effort and hard earned knowledge. I look forward to working with you soon.
Areas of Expertise
Strength Training

Boxing

Functional Training

Kickboxing

Cardiovascular Conditioning
NCCA Accredited Certifications
NSCA Certified Strength and Conditioning Specialist
Additional Certifications
Inosanto Academy of Martial Arts: Instructor Rank Jeet Kune Do Concepts, Inosanto Academy of Martial Arts: Instructor Rank Filipino Martial Arts, Anderson 2019 Martial Arts Academy: Kru Rank Muay Thai, Professor Nicolas Saignac: White Glove Rank Savate, CPR/AED/First Aid
Education
BS from Miami University
Who I Especially Like Working With
Beginners, Law Enforcement, Men, Military, Women
Sifu Gus Heisey is nothing short of phenomenal. If you are interested in learning martial arts in a functional, fun and engaging way he is your man. End of story. Read on for more details Sifu Heisey's level of imagination, creativity, and organization he has with his training methods keeps you engaged and excited to do your best. Gus was instrumental in sharpening my footwork, knowledge of distance and implementation of strategies and tactics. His depth of knowledge and unique ways of breaking down motion makes the arduous process of learning difficult concepts or complex techniques a breeze. I trained with Sifu Heisey consistently for over five years multiple times a week in both group classes as well as private lessons and I know I would not be the person or martial artist that I am today without his guidance/ tutelage. Not only that, it has been just as many years since I moved away from where he teaches and I STILL make periodic pilgrimages to Sifu Heisey to continue learning from him. In fact, I recently made a trip to The Wolf and The Raven. It was amazing. The facility is beautiful, and Sifu Heisey was on point dropping the knowledge bombs as always. Just do yourself a favor and train with him. You'll be better for it.
Not only is Guro Heisey and amazing martial artist , but he's an even better instructor. He has a vast knowledge in Jeet Kune Do, Filipino martial arts, and other combat systems. He is very meticulous and detailed with his instruction. You will learn martial arts of course, but you will also learn concepts and Ideologies behind the arts as well. Guro Heisey also works very well with children. With the children I've seen him work with, classes are a good balance of training, discipline, and fun.
I had the pleasure of training with Sifu Gus in both a classroom setting and as a private student over a 5 year period. Sifu Gus was able to increase my fitness, martial arts skill and knowledge and I can honestly say my journey through martial arts would not have been as rewarding without his instruction. His knowledge of Jeet Kune Do, Kali, and Muay Thai is impressive but not nearly as impressive as his ability and willingness to share it with those wanting to learn these arts. He is a skilled martial artist and an excellent teacher. I would recommend him to anyone looking to start or continue their martial arts journey and look forward to the day when we can train together again.
I think the world of Gus. He took what would have been a fleeting curiosity in the martial arts and showed me a world that I could make a part of my life. It has been that way now for the past 9 years. Gus provides everything a good instructor should. He brings subject matter expertise to the table as he's been studying and training in martial arts (ranging from Boxing, various Kali systems, Silat, BJJ and the list goes on) for at least 15 years now. But knowledge isn't all there is to being a good teacher. He has a willingness to show you everything he knows AND the wisdom when to show you. Most instructors would throw stuff out at you that you won't really understand much less apply but he was very invested in my development. He made sure I had the material I needed first. When I understood that, he showed me what I wanted and things I didn't know that my current progression would easily dovetail into. He saved me hours of time trying to learn things I wasn't prepared for at the time and diverted my energy into what I could use right away and build on. Under his tutelage I've developed into a martial artist that can learn independently as he has provided me with a good foundation for learning. Last but not least, he knows how to motivate you. What good is having the material if you don't care about it? He gave me praise when I needed it and challenged me to do better when he thought I was slacking. I had a friend who also trained under Gus and Gus noticed that he and I had complimentary (occasionally conflicting) styles. Gus encouraged us to train with and spar each other. He was taller so I had to learn to get inside. Since I was shorter, my friend had to learn to fight my inside game. As a result we formed a friendly rivalry that kept us both hungry to do better.
I did 10 personal training lessons with Gus and came out much stronger in my foundation of learning and growing within the art. It was one of the best investments in my martial arts journey.
Gus is the best martial arts instructor I've ever studied with. He is extremely knowledgeable and also extremely patient which really helped me learn at my own pace. He gave me a sense of self confidence in my abilities that has helped me continue in furthering my martial arts education.
World class instruction in all ranges of combat! Gus is wonderful to work with and is fantastic at identifying and working with you towards whatever your particular goals might be. more importantly he does so in a safe and fun environment. I've grown immensely as a martial artist and human being under his instruction and couldn't recommend this place more!
Are you a trainer?
Get new clients. Change lives.