Martine Mewebo
Martine Mewebo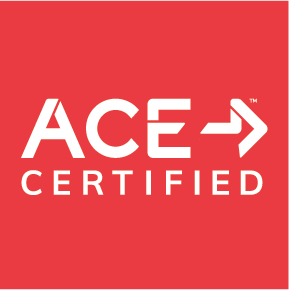 Thank you!
Your request has been submitted and we'll email you as soon as availability for your trainer is added.
They say you should do what you love. If that's the case, then Martine is definitely in the right profession!
Martine is an educated and experienced fitness professional who has a passion for health and fitness, and for helping people achieve their ultimate goal(s). Her role is to help improve her clients' quality of life by being a teacher, mentor, motivator, enthusiastic, patient, persistent, prompt, empathetic, a great communicator and by having empathy and compassion.
Each client is different, and she listens as to what her clients' goals are and how she can help them achieve those goals. She stresses the benefits of exercise and how strength, flexibility, functional training and proper nutrition can lead to a better appearance and positive outlook.
Her goal is to teach safe and effective exercises through great technique and superior form in a fun and enjoyable manner. She does not only want to see her clients achieve their goals but look and feel their best, and develop the self-confidence needed to take control of a happy, healthy lifestyle.
She believes exercise is for everyone, and finding something that you love is critical. She will help you find what works for you, and together you can shape your body, mind and soul into the best version of yourself. She can't tell you that it's going to be easy, but she promises you it will be worth it!
1-on-1
Subscribe & Save
$69 / hr
Partner
For 2 people
$52 / Person
Small Group
For 3-6 people
$23-46 / Person
Areas of Expertise
Nutrition

Strength Training

Weight Loss

Muscle Gain

Massage

Myofascial Release

Cardiovascular Conditioning

Corrective Exercise
NCCA Accredited Certifications
ACE Certified Group Fitness Instructor

NASM Certified Personal Trainer
Specialized Education and Training
NASM Corrective Exercise Specialist, NASM Performance Enhancement Specialist, Precision Nutrition Level 1, LTA Metabolic Technician, USA Weightlifting Sports Performance Coach, Tabata Bootcamp Certified Trainer
Education
BS in Computer Science
Don't you see your desired availability?
Instant Book
Book a session now from the trainer's availability listed below