Travis Hart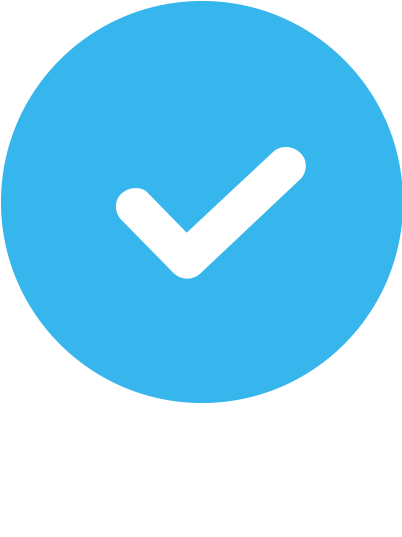 Verified
12 Reviews
Outdoor & In-Home
Gym
About Travis
I am an ACE Certified Personal Trainer located in Bel Air, MD. While I have been a trainer for 5 years, I have been working out since I was 6 & been in the Anatomy field since 2002 as a massage therapist. I can come to you or you can come to my gym location. I take on all walks of life, & will happily accommodate anyone regardless of age, race, gender, sexual orientation or body type. I feel, with clear & open communication, I can help anyone.
My favorite client story
It's a tie- My very first client was a 63 year old man that weighed over 600 lbs & was given a death sentence if he did not get healthier. With my guidance & his persistence, he lost over 300 lbs & is in great health & weighing 250 lbs 11 years later. Also- Over A 7 year period I trained a very busy but motivated man for his numerous bodybuilding competitions.
My favorite exercise
That's easy. The straight leg abdominal raises that Rocky performed while he was training in Russia in Rocky IV. I call them the Rocky crunches.
My favorite quote
"People that never get carried away should be."-Steven Forbes
My training philosophy
People talk about "tiers" or "cliques" in the gym setting. Well I think tiers are silly & I don't do cliques. Everyone is on the same level & gets treated equally. Sure, maybe the person next to you is more advanced in their workout phase. So what? With proper guidance from me & determination & effort from you, you'll be surpassing pretty much anybody in no time.
My training experience
Everyone has different motivations & goals. What works for me may be irrelevant to you. That's where communication & rapport come in. Once I know what your goals are I can design-with your feedback mind you- a complete workout plan that caters to what you are a expecting. If your expectations are lofty, obviously it will take commitment & hard work. Once we get into where we have trained several times & the workout is becoming more natural for you, I am a stickler for Form & intensity. I want you to be able to maximize your workout in a sufficient amount of time.
Areas of Expertise
Core and Balance

Strength Training

Weight Loss

Muscular Definition

Muscle Gain

TRX

Massage

Myofascial Release
NCCA Accredited Certifications

ACE Certified Personal Trainer

ACE Certified Personal Trainer

ACE Certified Group Fitness Instructor
Who I Especially Like Working With
Bodybuilders, Law Enforcement, LGBTQIA, Men, Post-rehab, Student-athletes, Women
Medical Conditions Experience
Addiction, Anxiety, Arthritis, Back Pain/Issues, Breast Cancer, Dementia, Depression, Diabetes, Fibromyalgia, Hypertension, Joint Pain, Obesity, Piriformis Syndrome, Plantar fasciitis, Postural Issues, Sciatica, Scoliosis, Sleep Apnea
Training Areas Served
In-home or Outdoor Training
1449 Rock Spring Rd
Bel Air, MD 21014
Session Surcharge: $0
No Gym Membership Needed!
Travis has beeen my personal trainer and massage therapist for years. It's anaz the knowledge he has on the human body. Thankful for being referred to him.
In the past I had received direction from trainers, but working with Travis has taken my workout experience to a higher level. On our first day working together, Travis came across as both professional and easy to talk to. Travis knew what to ask and what to do with me to find out where I was insofar as my baseline. What impressed me was when Travis then went on to not only explain how to use proper form, but he even explained the physiology of the muscular system and why form is important: something I never really got before with prior training. This motivated me not to get lax on my form; which has been easy for me to do in the past. Travis has not only given me a regimen that challenges me; but also the kind of support and detailed attention that shows he's equally invested in my success. Regardless how many session we have had, his treatment and attention has never waivered. This has definitely made the difference, and I've definitely appreciated the results.
Travis does a great job, from the initial consultation, throughout the training sessions, and with follow up messages checking in on how I feel post-workout. He is willing to tailor your diet upon request, in addition to the workout regimens that he plans based on the individual and on progress made. In the gym, he knows just how far to push you to help you realize your goals and he is a terrific confidence booster. I went from a pretty pudgy 225 lbs to 190lbs with muscle built along the way; we're still working on my end goal but I am so happy with how far he has helped me come so far!
Travis is the best trainer I have ever had- and it's not even close. I was comfortable with him immediately because he is a complete gentleman, kind hearted, easy going, hilarious & super positive. His knowledge of the human body & exercise is staggering. I set a goal of losing 60 lbs in 1 year initially. I lost 80 lbs in 9 months. While his regimen was not easy, it was fun, engaging, diverse, and of course obviously effective. Thank you Travis, you changed my life, and are truly amazing at what you do!
Travis is the Gold Standard of Personal Training. When we met many years ago we instantly clicked. I was in awe of his incredible knowledge of human anatomy & obvious love of his craft. While his attention to detail is amazing, he also is not all business all the time. Occasionally we would converse various topics like sports & Hollywood, & we would laugh often. It takes so much pressure off the client. He is also the only trainer I know that offers to revamp your diet & monitor everything you eat to lose weight quickly. I also have never met a trainer that offers to work out with you, instead of always barking out orders. Yet the thing I found most impressive about Travis is that there is absolutely nothing that is out of his range. In other words, I used to have bodybuilding competitions in which I would need to lose a decent amount of weight in a short period of time. Some days the workouts were 9 hours & the diets were strictly liquid. But not only would he be fully prepared on the fly, he was still able to keep things diverse & fun. I've had over 50 trainers in my life, & Travis will always be # 1 in every category.
I met Travis 3 months ago & have lost 18 lbs in that time, which is incredible. While his attention to detail & proper form/posture is amazing, it was when the intensity was amped up that the inches on my waist started disappearing. He keeps the workouts diverse & fun & also educational.
Travis did an amazing job helping me meet & surpass my fitness goals. I have lost 25 lbs in 4 months & have noticeably increased my muscle mass. He is elite as a trainer & motivator. It's nice that I will never have to look around for a Personal Trainer again!
I am the type of person that likes to stagger out of the gym after a killer workout drenched in sweat & ready to go to sleep. Travis immediately met & surpassed these expectations immediately. While he has a vast collection of high intensity workouts, his Boot Camp & Pilates workouts were my favorites. He keeps things fun & diverse & always challenging & educational. Unless Travis is unavailable or decides to move, he is the only trainer I am interested in working with.
Upon meeting my first Personal Trainer, I was skeptical. However, in hindsight, meeting Travis was one of The best things to ever happen to me. He has been the reason I lost 80 lbs & guided me to a much more healthy lifestyle. At the age of 56, I am in the best shape of my life. Thank you Travis, you are infallible at what you do & continue to amaze me.
Travis has been my personal trainer for 2 years. I have lost 60 lbs & become a regular fixture at the gym. He is great at what he does. No 2 workouts are alike & he is always very educational & of course motivational. Don't settle for any other trainer.
I highly recommend hiring Travis. He is a genius of human anatomy & exercise. I have referred him to many friends; with all experiencing that Wow! Factor based on his vast knowledge & stunningly quick results.
Travis is a fantastic trainer and meets all of my needs! Since I might be at an increased risk for Covid-19, all of our training sessions have been done virtually. I chose Travis because he has experience working with people with medical conditions; I have one myself and he has been very accommodating. He also calls me the next day, after each session, just to make sure I'm not too sore. I will definitely continue working with Travis!
Are you a trainer?
Get new clients. Change lives.