The best way to find
a personal trainer.
Period.
Kansas City's best vetted and insured personal trainers delivered to your home, park, or building gym.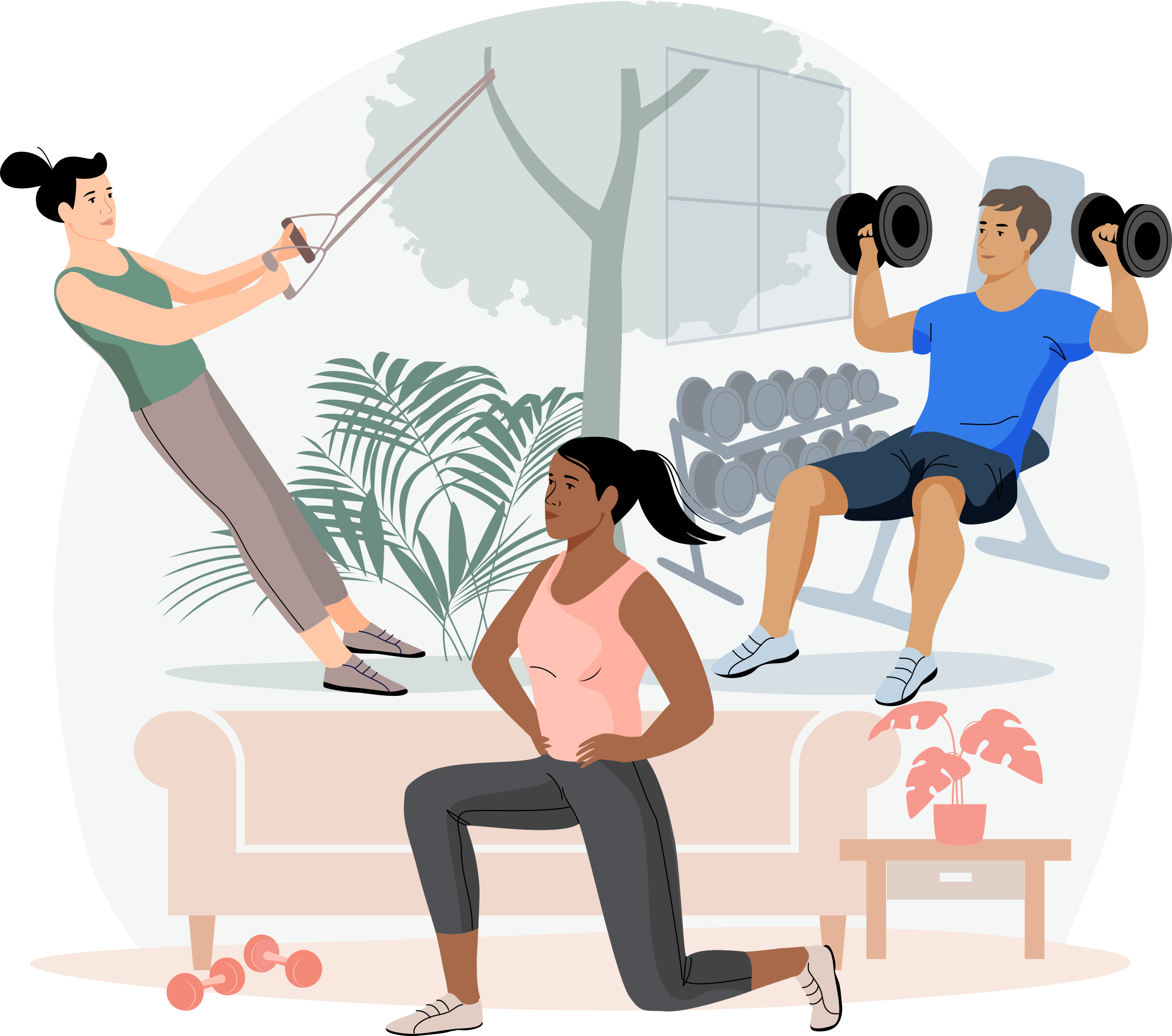 Now is the time to invest in your health.
Find Your Trainer makes getting fit simple.
Exercise where you want, when you want.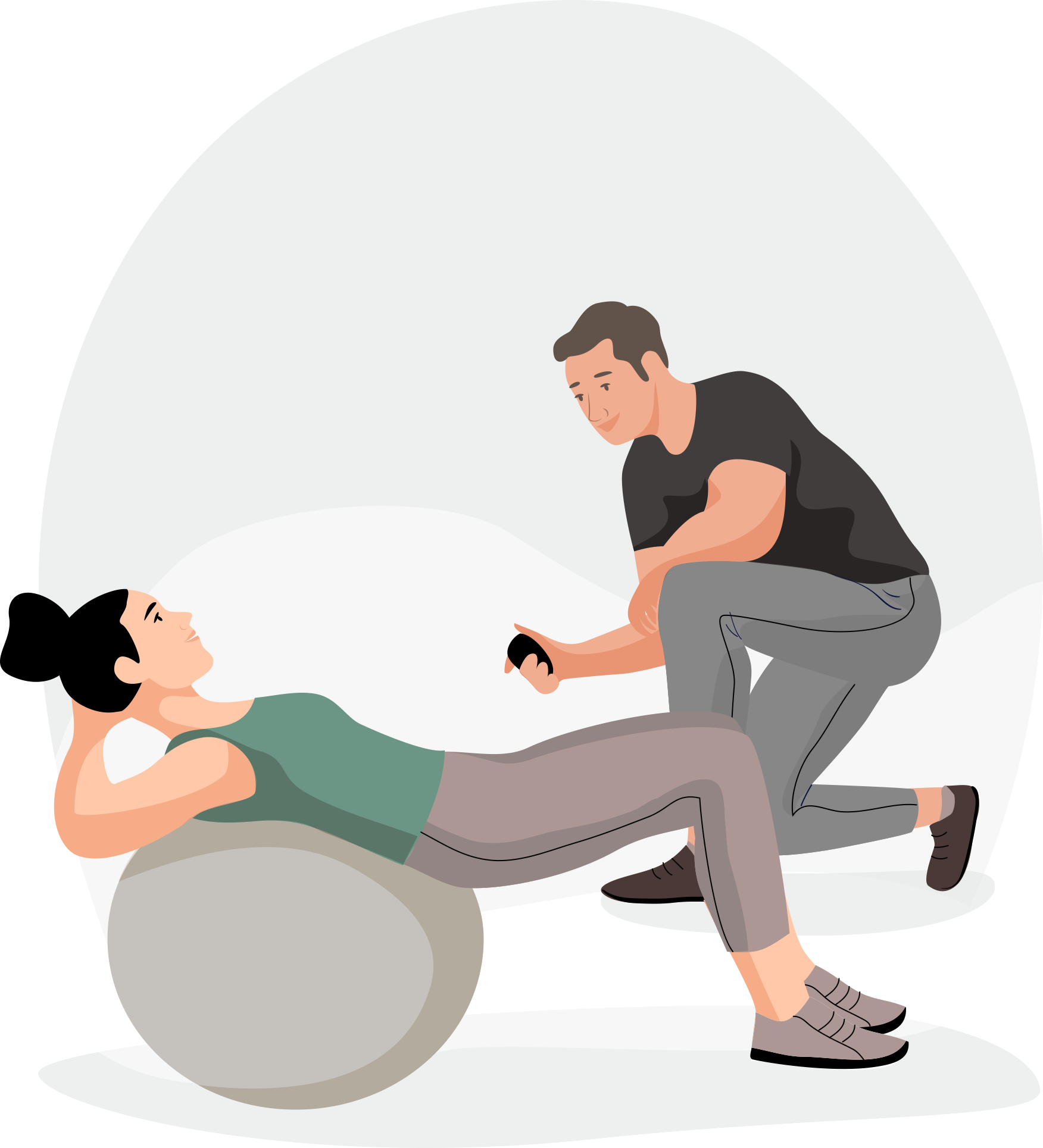 Let's face it, getting in shape can be hard. Our Kansas City personal trainers will create a personalized workout plan, show you what to do, and support you every step of the way. We are committed to your long-term success.

FYT Pros have helped thousands of people just like you.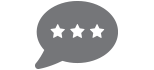 Read bios and reviews of personal trainers in Kansas City and pick the perfect one for you.
Kansas City personal trainer reviews

Personalized
I purchased a package for my mother remotely. Brooke has been very accommodating with my mother's needs and my arrangements. She personalized the fitness program to meet the physical needs for my mother's lifestyle change. I recommend Brooke.

Meghan
She is terrific and is helping me a lot.

Great Site.
Great site. Found a great trainer to help me achieve my goals.

high convenience
The site was easy and setting up a trainer that personally works around your schedule and location is perfect for what I need!

Find Your Trainer has been a great experience!
Finding and working with a trainer has been so easy through this site. No regrets!

Kristen Lane
Kristen is a great trainer and coach.

Great trainer!!
I highly recommended ruslana! I've done 1 session so far and it is nice to have a trainer that focuses on your needs and ability's. I'm only a beginner so it was nice having her break down how to target the areas I'm trying to improve!

Always punctual, prepared with a
Always punctual, prepared with a good plan, patient with me!

Great trainer
Annika is really wonderful. She understands what I need help with and is great at explaining why each exercise is useful. She is smart, lively, a joy to work with!!
How it works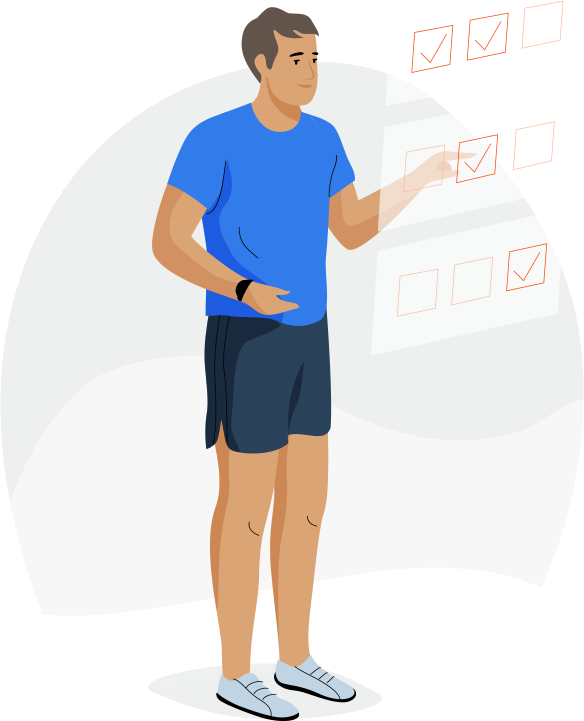 1. Take the quiz
Get matched & pick the
perfect local Kansas City trainer for you.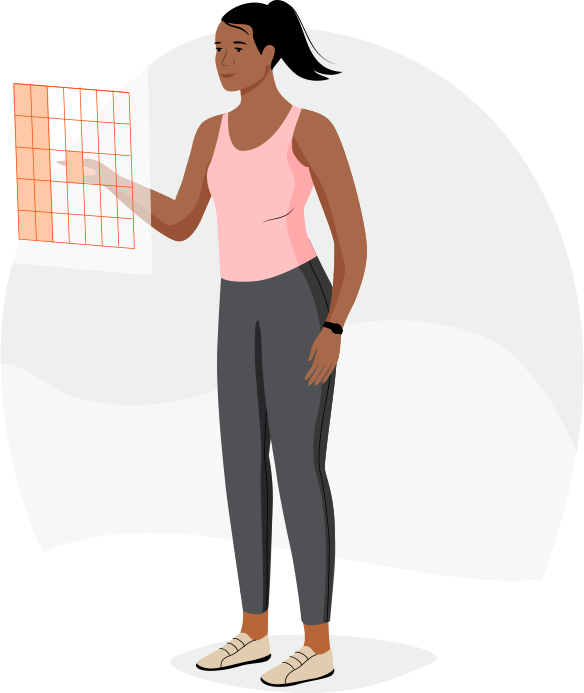 2. Book your session
Pick a time &
securely pay online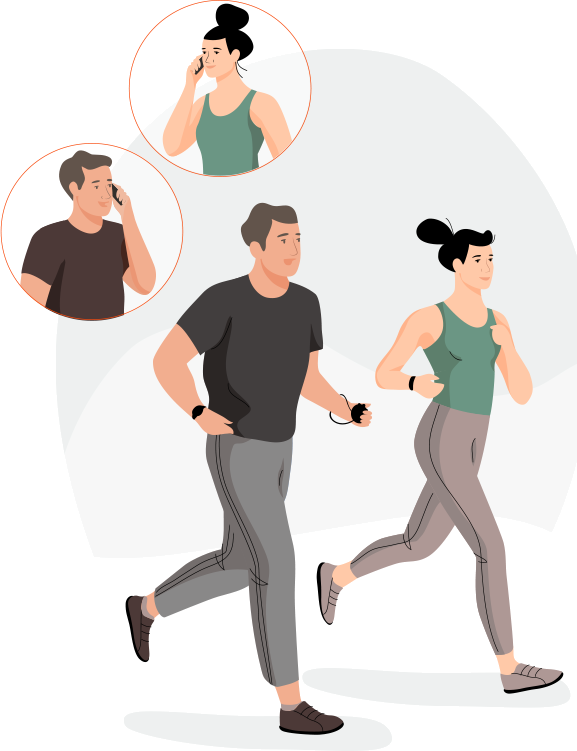 3. Get FYT !
Schedule your free phone
consultation & start working out!
The FYT promise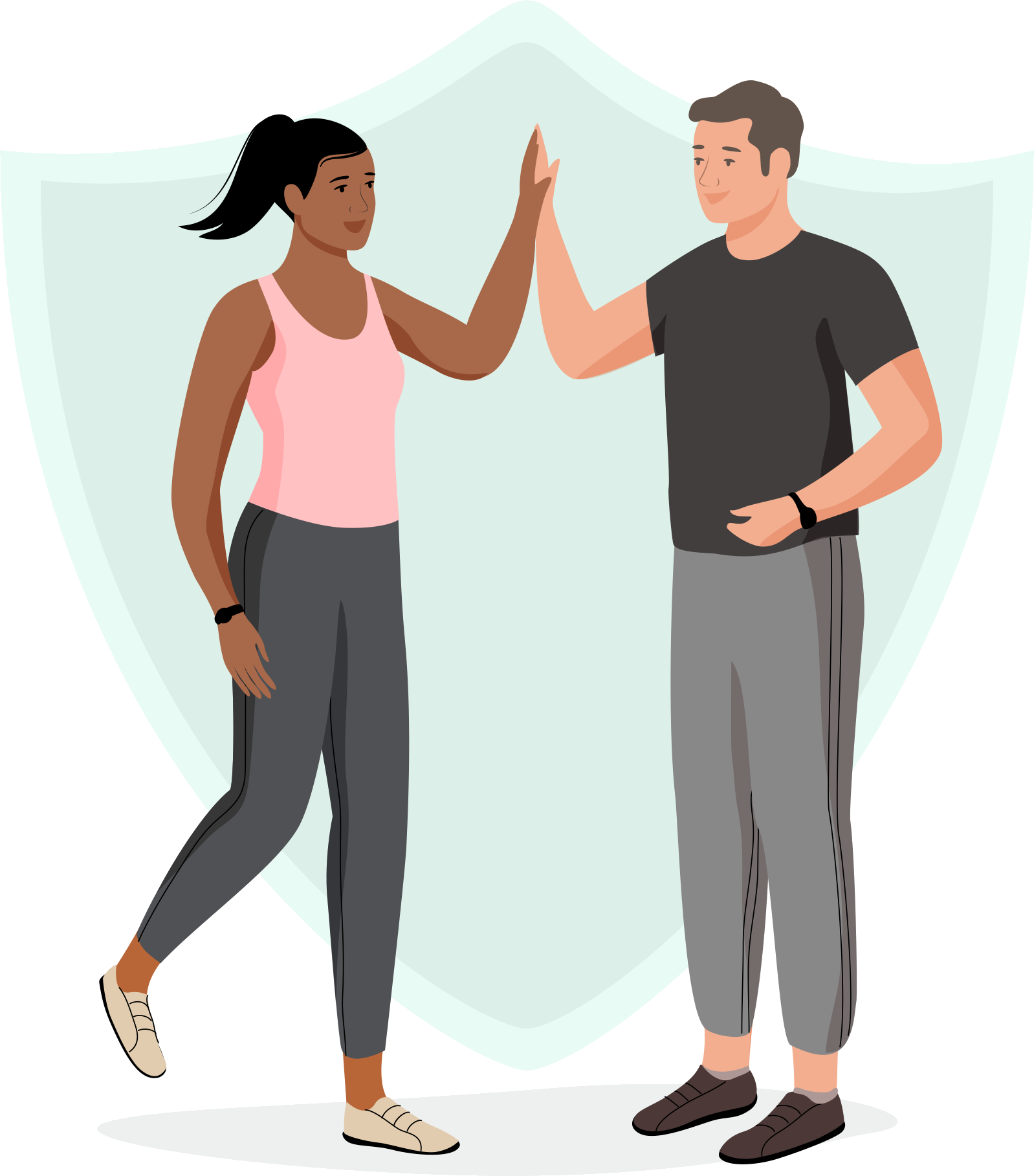 FULL money back guarantee after your first session if it isn't the BEST exercise experience you've ever had!

Always be supported. Never judged.

All FYT Pros are certified, insured, and complete a full background check.

Your trainer will bring all the equipment you need for your workout.

Free phone consultation after you book your first session.
As seen in








The best personal trainers in Kansas City
Ryan Carrizales
(1 reviews)
Ryan first listened and always showed up with a plan. I would not have worked out if he didn't come prepared to help. I have learned to exercise safely on my own and with Ryan. A million thanks! - Karen
Train with Ryan
Steven Stollenwerk
At Hitch Fit my goal is to help my clients achieve amazing results through proper exercise and nutrition. I truly care about each and every one of my clients and want them all to succeed. Hitch Fit is a private studio, that means I have no pressure to sell memberships or training sessions. I will teach you everything you need to know to achieve the results you want and to be able to maintain them for life.


Train with Steven
Michael Ferris
Physical activity and movement were a staple of Michael's childhood; sitting down was hardly an option. From skateboarding to Chinese Kung Fu, from acrobatics in his front yard to weight lifting, movement was a constant.
A couple years after university, an obsession with developing a strong awareness of his body emerged. It began with basic stretching and martial arts training in his basement, transitioning to teaching fitness kickboxing at a local boxing club, and eventually evolving into a practice inspired by calisthenics, animal movements, gymnastics, yoga and hand balancing. Michael is now an ACE Certified Personal Trainer living in Kansas City, specializing in calisthenics, movement of the body and balance training.
A strong believer in that balance training inspired a positive re-connection between his body and mind, Michael feels that it's necessary to help others achieve the same. With the floor and your body the only equipment needed to get started, why not take the plunge, and discover the full potential of your body?
Train with Michael
Biaggio Niosi-Ortiz
I began training in 2017 after developing a passion for supporting others who are trying to meet their health and fitness goals! After completing a personal transformation and changing my own relationship with nutrition and exercise, I have formed a strong desire to help others who are striving to achieve a similar outcome. I enjoy working with people from varied backgrounds and offering motivation, education, training and encouragement to facilitate attainment of personal goals. In addition to my personal training experience, I have a strong background in medical knowledge due to my career as a speech pathologist.

My experience includes training in a small group or individual setting, with a focus on functional movement, muscle gain, flexibility, mobility and weight loss. I also hold a personal interest in providing training for those who travel, have a busy family life, or just a generally full schedule and need assistance implementing exercise into their daily routine.
Train with Biaggio
Hailee Justice
*Passionate About Inspiring Others*

Back when I was a child I thought I would grow up to be a nurse. It seemed obvious to me at the time that it was the best way to help others. It wasn't until my late teens and into my early twenties that I decided preventative health care was more my path. My grandmother's passion for homeopathic medicine combined with my mother's love for exercise molded my views on healthy living forever.

I believe preventative health is the future of health care. This idea means taking care of you ahead of time to prevent illness or injury. One must commit to always living a balanced lifestyle, not just for a short period of time. We all know things we can do to prevent our bodies from breaking down: Regular exercise, choosing whole foods, drinking plenty of water, taking organic vitamins and supplements, participating in mobility and stretching regularly, getting plenty of sleep, meditation, reduce stressful situations – the list goes on and on.

My goal is to help others achieve balance in their lives. I am passionate about exercise because it is more than boosting your looks (though admittedly that part is pretty great too)! It's about freeing people from old negative body images and showing them that confidence comes from within. It teaches self-love. It reduces stress and anxiety. It prevents mental, emotional and physical stress. Adding an exercise regimen truly makes everything in life easier. I love that teaching others how to exercise can be so powerful in making a positive influence on people's lives.
Train with Hailee
Jennifer Cooper Nobo
Hiya! I'm Jennifer - your wellness advocate. I am on a mission to help as many people as I can on their journey to wellness and discover how badass they truly are along the way.

I specialize in 30 minute workouts because I know that you already have a lot on your plate. Exercise doesn't have to be a burden and you can get in a killer workout with just 30 minutes.

What I believe:

You are powerful and can change your life.

One size fits all nutrition and exercise programs will not fit ALL.

Nutrition has the power to heal.

Food is not the enemy, but some foods may not be your friend.

Habits are the driving force of change, not motivation.

Wellness is not a destination, it is a journey.

If you don't prioritize your health now, you better plan to make time to be sick later.

Sleep is the most underrated tool to feeling your best.

A good podcast can change your life.

You are already a badass, but there is always room to level-up.


Train with Jennifer
Clay Henderson
You can expect to get in the best shape of your life and have fun doing it. As your coach I'll help you decide EXACTLY what you want and provide action steps to get there.

I think exercise should be fun and engaging. There is a lot that goes into programming but fun is one of the most important aspects. If you enjoy what you're doing you're likely to stick with it. It's all about finding the balance that best fits you.
Train with Clay
Amanda Boyd
Hello! I am Amanda, owner of Impact Training. I have been a certified personal trainer since 2007, and loved every minute of it! No matter if you are wanting to lose weight, set a new P. R. on your 5k race, put on muscle or just learn to live a healthy lifestyle, I can get you there. Each person's fitness journey is unique, which is why each program is designed uniquely for each person. Bring one of the Impact Training coaches into your home via Skype. Virtual training makes it easy to hit your goals without leaving the house. No equipment needed. Impact also offers in facility training and in home training for parts of Missouri including; Kansas City, Springfield, Nixa and Republic AND now in Durham North Carolina.

It's not always about losing weight, it's about gaining knowledge. Most clients come to lose something, but my job is to help them gain something; healthy habits, knowledge, self motivation, positive self outlook. We all have that something that has prevented us from being successful in our fitness goals. If I can get a client to not only face their weakness but learn how to move past it they will have true success!
Train with Amanda
Diana Chaloux Lacerte
My name is Diana Chaloux - LaCerte. I'm the co-owner and co-founder of Hitch Fit Gym. My husband Micah and I founded Hitch Fit in 2009, and our main goal is to help Kansas City become a more fit and healthy place one person at a time! Hitch Fit is focused on client transformation. The goal is to teach clients how to not just attain their fitness goals in a healthy way, but also provide them the tools they will need in order to retain their achievements for life. It is all about the client trainer experience. We work with most clients for 12 - 16 weeks. Nutrition is provided at no additional charge for clients with minimum 12 week commitment. We also offer couples training and Stay Fit maintenance training for clients who have gone through transformation. Hitch Fit works with clients of all ages, all fitness levels, and all fitness goals. When you work with Hitch Fit, you will discover a team of people who are passionate about aiding you in achieving your goals, and teaching you how to think, eat, train and live to get where you want to be, and stay in a fit and healthy place for life!

Believe - Transform - Inspire This is the Hitch Fit motto and what we believe must occur in order for someone to achieve their fitness goals! First you must change your mind, believe in yourself and take on the power and responsibility for your daily choices. Next is to go through the transformation process. This is where you learn how to eat properly, fuel your body with healthy foods in order to enable it to change in the way you want it to. You also learn how to train, both strength training and cardio, to create a strong and fit physique which can last a lifetime.
Train with Diana
Are you a Kansas City trainer?
Get new clients. Changes lives.