Kansas City Personal Trainers. Delivered.
Kansas City
Find Your Trainer delivers you the best personal trainers in Kansas City.
Train with a vetted and certified personal trainer
anywhere - a gym, your house, office, hotel or outdoors.
The Kansas City FYT Difference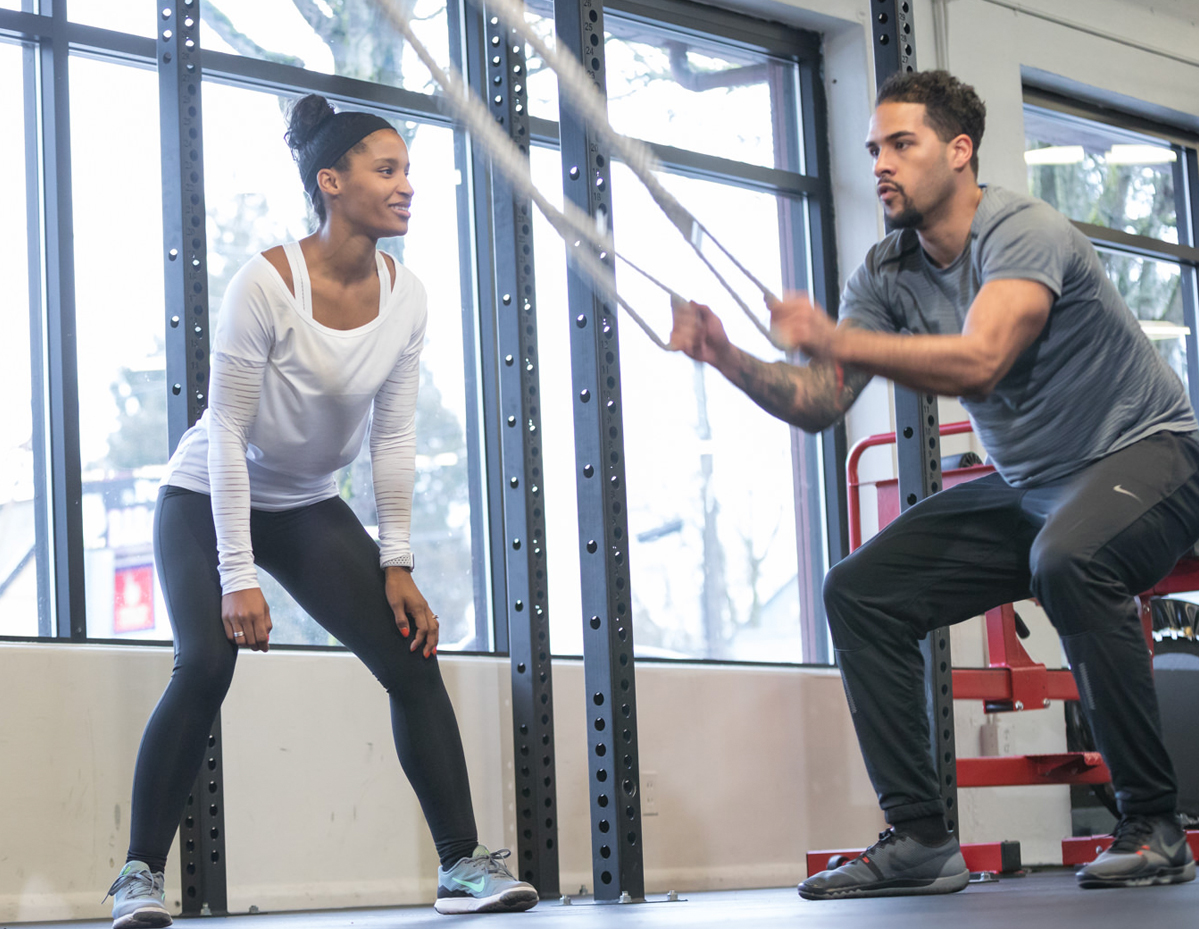 Find Your Trainer is proud to partner with the American Council on Exercise to achieve our shared mission to get people moving safely and effectively. With over 30 years of experience and over 70,000 professionals holding NCCA-accredited certifications, ACE continues to set the gold standard.
Learn More
Find Your Match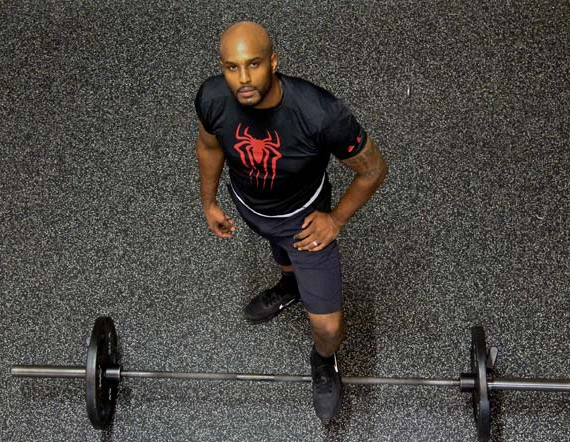 Our approach is different. We recommend personal trainers in Kansas City based on you. Your goals. Your schedule. Your location. Your lifestyle. After all, this is personal training.
Find Your Match
Train In-Home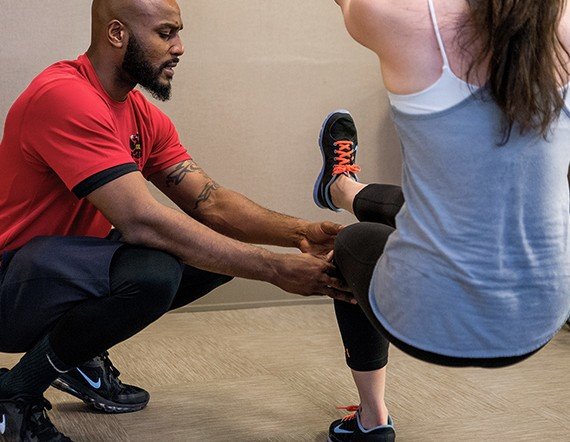 Our trusted and vetted Kansas City personal trainers will meet you at your home, office, hotel or at the park. Schedule when and where it's most convenient and comfortable for you. And we even bring all the equipment.
About In-Home Training
Train With Friends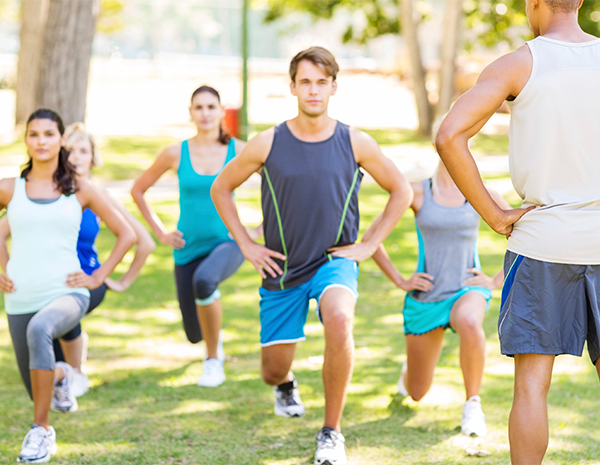 Train with a partner or up to 5 of your friends with Partner & Small Group Training session options. A Kansas City personal trainer comes right to your door! Split the cost, have fun, and bring new meaning to the phrase "squad goals".
About Partner & Small Group Training
Train at Top Gyms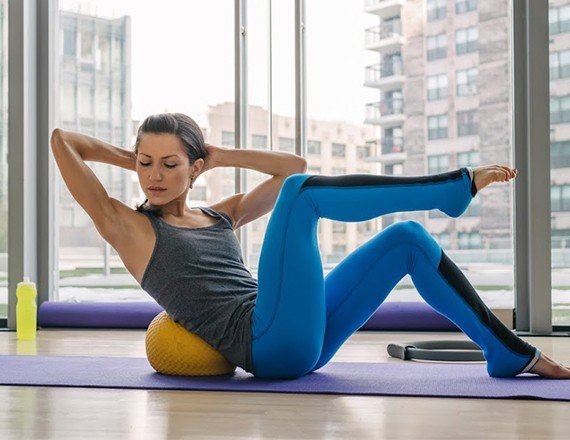 We've partnered with the best personal training gyms in Kansas City so you can train at the top gyms and studios in the city. You never need a gym membership to book a personal training session.
Simple & Affordable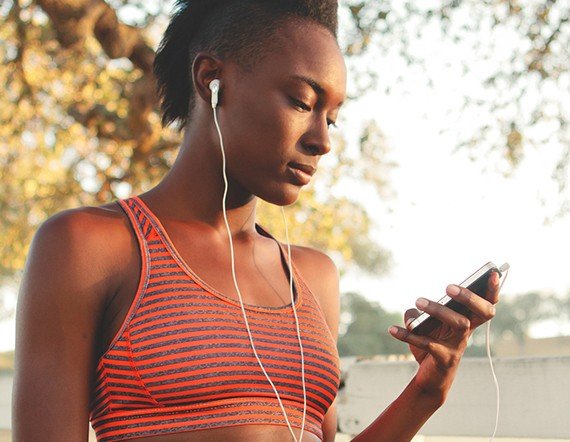 Search, schedule & pay for personal trainers in Kansas City all from your desktop or mobile device.No sales pitches and no back and forth. No memberships. No contracts. No expensive packages.
Trusted & Secure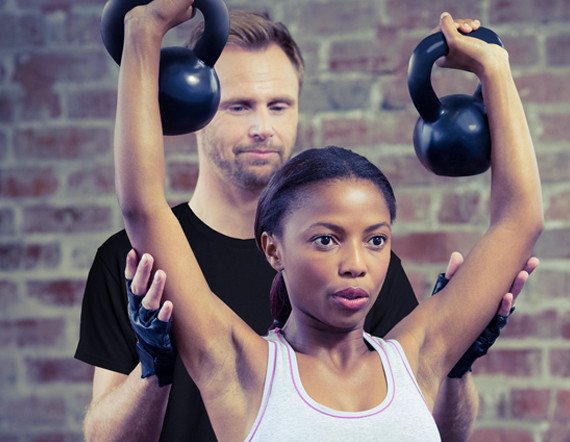 Pay securely and train safely with a vetted and insured Kansas City personal trainer.
Previous
Next
What Our Clients Are Saying
The Best Personal Trainers in Kansas City
Kansas City's Top In-home Personal Trainers
Best of 2017 - Check out these highly rated in-home personal trainers in Kansas City
Steven Stollenwerk
At Hitch Fit my goal is to help my clients achieve amazing results through proper exercise and nutrition. I truly care about each and every one of my clients and want them all to succeed. Hitch Fit is a private studio, that means I have no pressure to sell memberships or training sessions. I will teach you everything you need to know to achieve the results you want and to be able to maintain them for life.


Train with Steven
Jordan Griffin
National Accredited Personal Trainer with 7+ years of experience, I will be glad to help all. If you have fears and goals to work on, I am ready to help. I like to keep it fun, outdoors or indoors, weights or just your own body. Functional training is my specialty; meaning you will be moving better, feeling better and goals reached the best we can together.

If you want to change, reach goals, lose weight, manage pain, get stronger and faster you will find a way to do so. But if you don't want that change in yourself, you will continue to find an excuse. I would like to be part of that way and help you succeed.
Train with Jordan
Clay Henderson
You can expect to get in the best shape of your life and have fun doing it. As your coach I'll help you decide EXACTLY what you want and provide action steps to get there.

I think exercise should be fun and engaging. There is a lot that goes into programming but fun is one of the most important aspects. If you enjoy what you're doing you're likely to stick with it. It's all about finding the balance that best fits you.
Train with Clay
Amanda Boyd
Hello! I am Amanda, owner of Impact Training. I have been a certified personal trainer since 2007, and loved every minute of it! No matter if you are wanting to lose weight, set a new P. R. on your 5k race, put on muscle or just learn to live a healthy lifestyle, I can get you there. Each person's fitness journey is unique, which is why each program is designed uniquely for each person. Bring one of the Impact Training coaches into your home via Skype. Virtual training makes it easy to hit your goals without leaving the house. No equipment needed. Impact also offers in facility training and in home training for parts of Missouri including; Kansas City, Springfield, Nixa and Republic AND now in Durham North Carolina.

It's not always about losing weight, it's about gaining knowledge. Most clients come to lose something, but my job is to help them gain something; healthy habits, knowledge, self motivation, positive self outlook. We all have that something that has prevented us from being successful in our fitness goals. If I can get a client to not only face their weakness but learn how to move past it they will have true success!
Train with Amanda
Diana Chaloux Lacerte
My name is Diana Chaloux - LaCerte. I'm the co-owner and co-founder of Hitch Fit Gym. My husband Micah and I founded Hitch Fit in 2009, and our main goal is to help Kansas City become a more fit and healthy place one person at a time! Hitch Fit is focused on client transformation. The goal is to teach clients how to not just attain their fitness goals in a healthy way, but also provide them the tools they will need in order to retain their achievements for life. It is all about the client trainer experience. We work with most clients for 12 - 16 weeks. Nutrition is provided at no additional charge for clients with minimum 12 week commitment. We also offer couples training and Stay Fit maintenance training for clients who have gone through transformation. Hitch Fit works with clients of all ages, all fitness levels, and all fitness goals. When you work with Hitch Fit, you will discover a team of people who are passionate about aiding you in achieving your goals, and teaching you how to think, eat, train and live to get where you want to be, and stay in a fit and healthy place for life!

Believe - Transform - Inspire This is the Hitch Fit motto and what we believe must occur in order for someone to achieve their fitness goals! First you must change your mind, believe in yourself and take on the power and responsibility for your daily choices. Next is to go through the transformation process. This is where you learn how to eat properly, fuel your body with healthy foods in order to enable it to change in the way you want it to. You also learn how to train, both strength training and cardio, to create a strong and fit physique which can last a lifetime.
Train with Diana
Brandon Schultz
Dr. Schultz works with athletes of all ages and experience levels to prevent concussions, whether it be their first or next one. Dr. Schultz has created a unique three part system, based on structure, strength, and nutrition that helps keep the brains of athletes safe from concussions and working optimally.

"The effect will leave when the cause is removed. " In everything I do I strive to understand the actual cause of a problem and deal with it directly, not wasting time on other less important matters.
Train with Brandon
Chantell Couch
Interval style training. Challenging programs, in dept. core training. Weight loss, surgery recovery, sports endurance, ages 12-83, agility, balance and more.

Change means getting out of your comfort zone. And diet is 80% of the battle. If you feel like you might throw up, that just means you are pushing your body further than it us use to. Be proud!
Train with Chantell
John Jackson
Training with me will provide you with more than just results. I always aim to provide you with the knowledge it takes to maintain, succeed, and keep improving your overall health and fitness. No matter your goals, I'm confident we can work together to achieve them.


Train with John
THESE THINGS COST ABOUT THE SAME AS A PERSONAL TRAINING SESSION
There are splurges and necessities. All of the below items are similar in price to a training session but won't make you feel half as good. Invest in yourself!
MOVIE TICKETS & POPCORN FOR TWO
DINNER OUT AT A RESTAURANT