The best way to find
a personal trainer.
Los Angeles's best vetted and insured personal trainers delivered to your home, park, or building gym.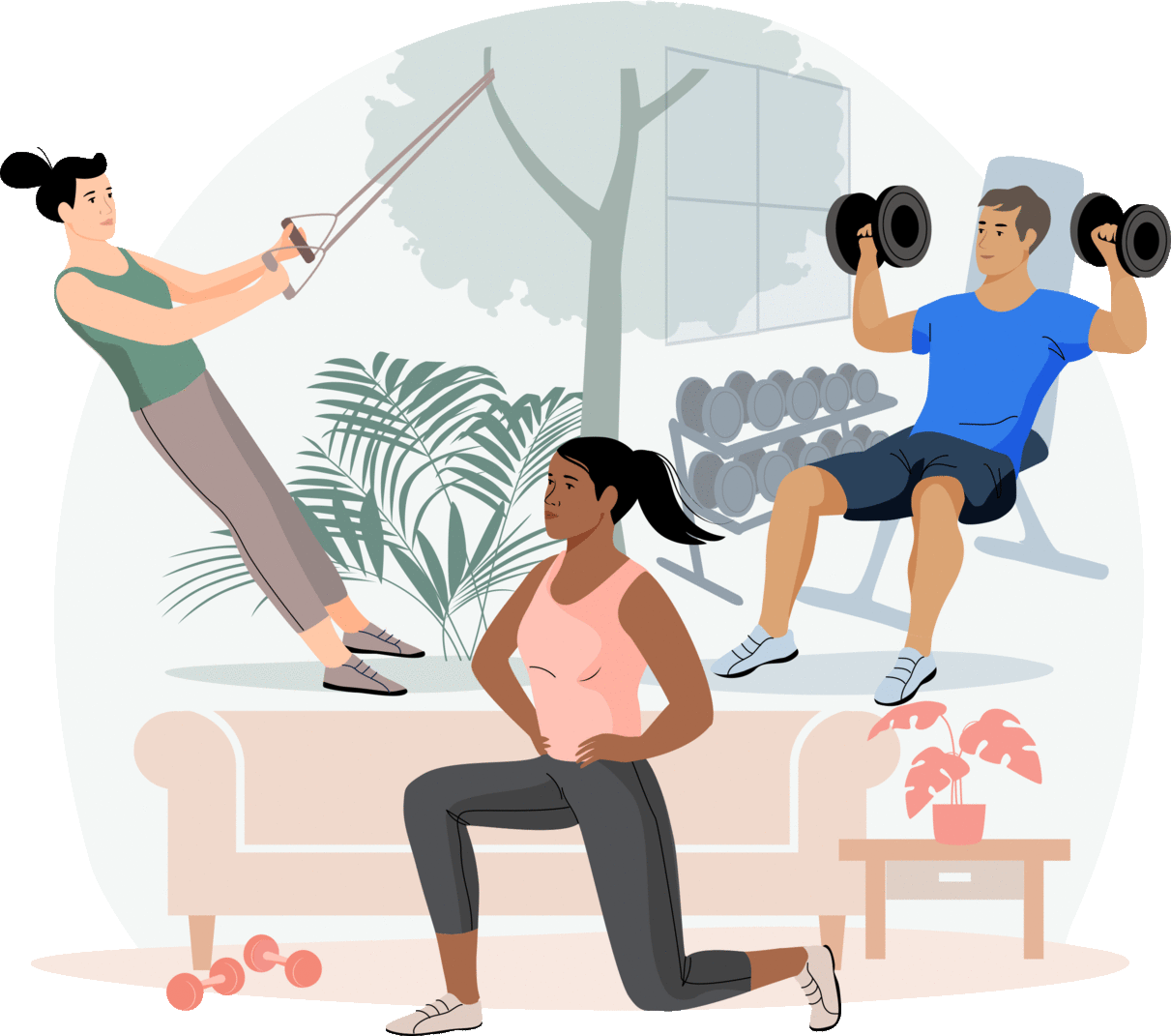 Now is the time to invest in your health.
With Find Your Trainer, work out where you want,
when you want, with the trainer you want.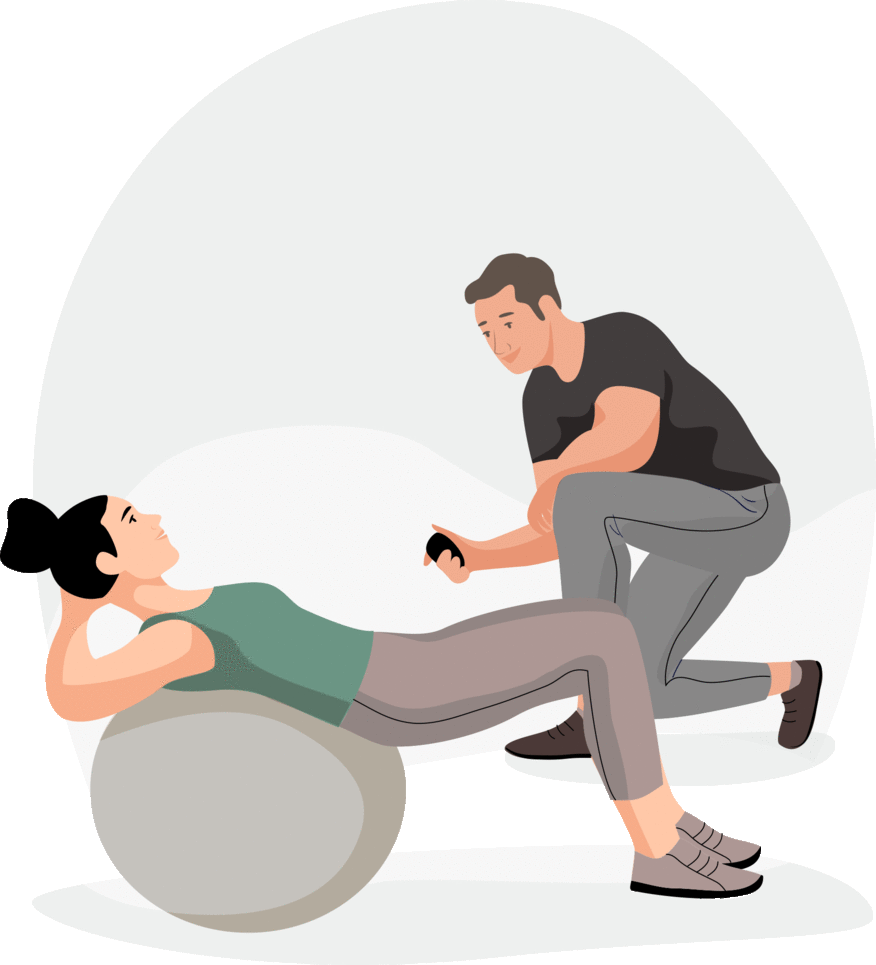 Let's face it, getting in shape can be hard. Our Los Angeles personal trainers will create a personalized workout plan, show you what to do, and support you every step of the way. We are committed to your long-term success.

FYT Pros have helped thousands of people just like you.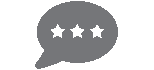 Read bios and reviews of personal trainers in Los Angeles and pick the perfect one for you.
Los Angeles personal trainer reviews

Charlie is great
Haven't had a lot of training with Charlie yet, but he is personable, kind, and compassionate about my health issues. Enjoyed my first work out and introduction to his style and methods.

April
April has a wonderful down-to-earth way of connecting - making training an enjoyable experience. I recommend April unconditionally.

Flexible
Brooke has been fabulous working with our arrangement to gift training sessions to someone. She has met the gift receiver's needs and she is very happy with the results. Brooke has been kind and understanding. Not a drill sargent.

Great Trainer Focused on results
Jarrell trained me and my wife we both really enjoy working with him. He knows a lot and makes you feel comfortable while focusing on results and longer term goals. I would definitely recommend him.

Karla Soler
Karla has been working with my mom (who is 82) for about a month now and already we are able to see a difference in her mobility and certainly in her confidence. I selected Karla because of her experience working with seniors and those who suffer with depression. I thought her approach and demean...

Jessica is great
Jessica has designed a special work out for me with my specific problems and it has been very helpful.

Pam Bundy is a fabulous
Pam Bundy is a fabulous trainer my daughter and I have been blessed to have her in our life Barry and Michelle

Awesome training & very reasonable
I've had a great experience with my trainer and the company. Easy to navigate and it's very legitimate!

Personalized
I purchased a package for my mother remotely. Brooke has been very accommodating with my mother's needs and my arrangements. She personalized the fitness program to meet the physical needs for my mother's lifestyle change. I recommend Brooke.
How it works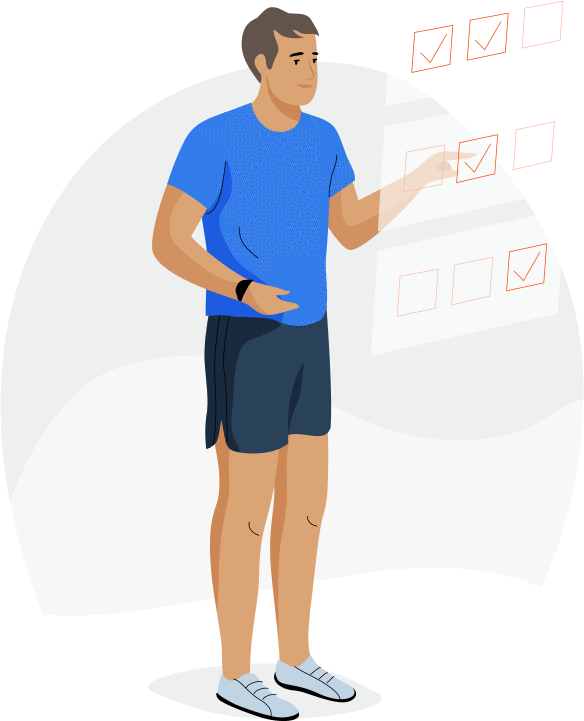 1. Take the quiz
Get matched & pick the
perfect local Los Angeles trainer for you.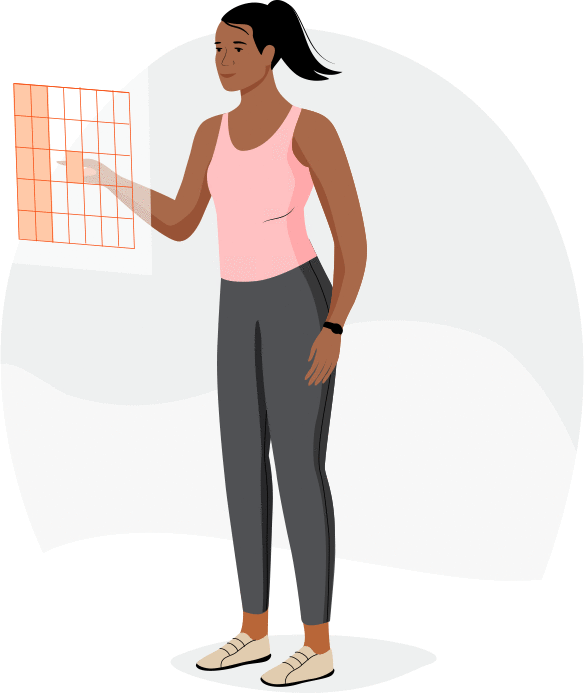 2. Book your session
Pick a time &
securely pay online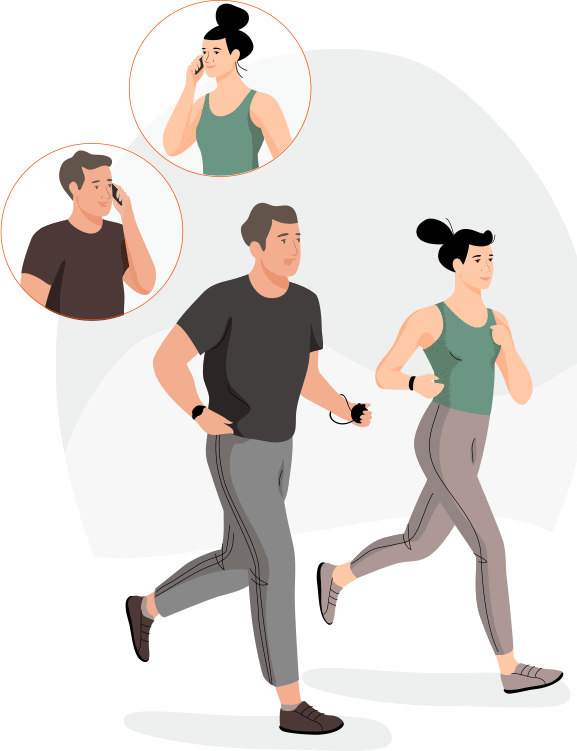 3. Get FYT !
Schedule your free phone
consultation & start working out!
The FYT promise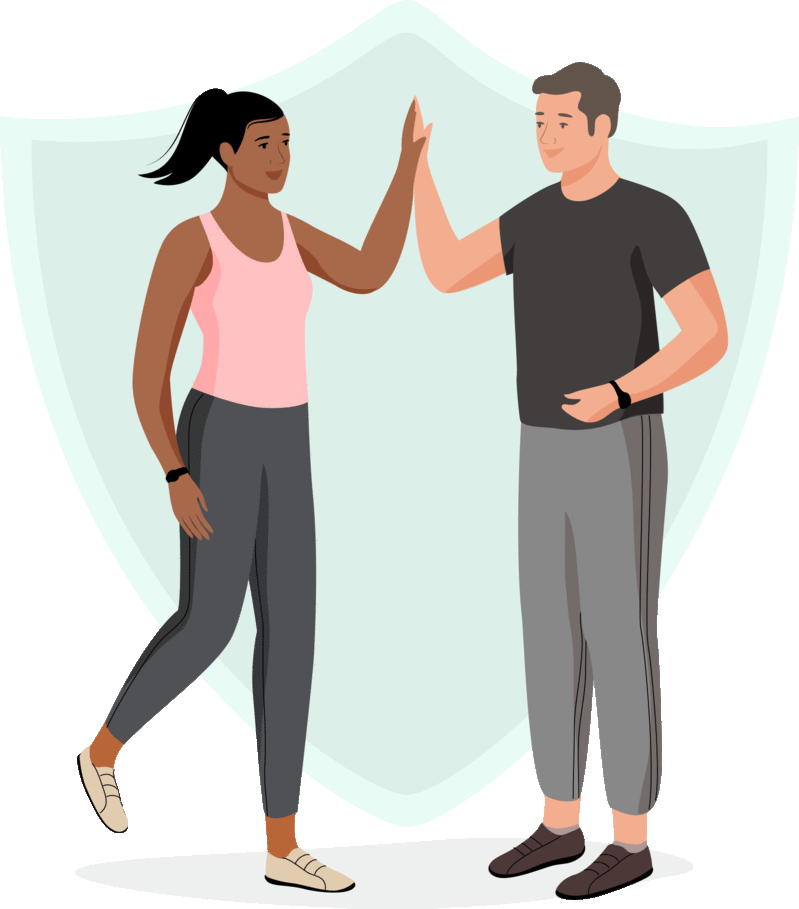 FULL money back guarantee after your first session if it isn't the BEST exercise experience you've ever had!

Always be supported. Never judged.

All FYT Pros are certified, insured, and complete a full background check.

Your trainer will bring all the equipment you need for your workout.
Free phone consultation after you book your first session.
As seen in








The best personal trainers in Los Angeles
Michael Alvarez
(28 reviews)
When I had first met Mike I was brand new to the Miami, Florida area and I didn't know anyone. I would see him training at the gym and talk to members and staff with so much excitement and passion. Now I had always loved training and pushing myself to the limits but, after I decided to get out of the military I had let myself go. One day I had decided to approach Mike and I had asked him for a few pointers. I had spoken to him a few times before he had told me he trains people and makes customized meal plans. I had always been skeptical about hiring a personal trainer but I saw Mikes' work ethic, drive, professionalism and just pure dedication to his clients and craft. I knew I wanted his guidance to become the best version of myself. Once I started working with Mike I started to shed fat off that I thought I would never be able to get rid of. For the first time in my life working with Mike I had lost enough fat to be able to see my six pack. I had reached my goal and I wanted to set a new goal with Mike as my coach. I wanted to compete in my first bodybuilding show. This was such an amazing experience through all the ups and downs. From the beginning of my journey with Mike weighing around 230 lbs. I stepped on stage for my first bodybuilding show at 175 lbs. I ended up placing 4th in my first competition. I would not have been able to achieve all these accomplishments without Mike. During my time working with Mike there were moments in my life when everything was just going downhill and I was struggling. Mike was always there for me and helped me overcome obstacles both in and outside of the gym. I will forever be grateful to Mike, my coach, my mentor, and my friend. Respectfully, Storm Kruczek
Train with Michael
Jason Kozma
(31 reviews)
So I've lost about 9.5 lbs in 8 to 9 weeks, including a few days partying in cancun so not bad. I've also gained some visible muscle so I'm guessing I lost about 12-13 lbs of fat or about 6-7% in body fat percent. I wasn't perfect on everything, but definitely consistent and probably 90% or more on plan for diet, cardio, and weights. I came in eating pretty low carbs, low salt, and fairly clean so I didn't have a lot of water weight to give me the rapid 5-10 lbs off in the first two weeks. I lost 1 to 1.5 lbs/week very steadily. My conditioning is solid and I can run faster and easier than ever due to the fat loss. I've been making significant gains lifting as well. Jason gives you the plan, makes adjustments as needed and then it's up to you to plan ahead and be consistent. I'm thinking of doing another 8 weeks.
Train with Jason
Jayne Gomez
(28 reviews)
Always there for her clients! Unconditionally . She keeps your motivation at 110% and that is the key of this process very attentive, set goals according to your own forces. Very patient! You will see the results within 2 weeks! I recommend her for sure!!!
Train with Jayne
Mami S
(28 reviews)
Mami is the best trainer I have ever had. I feel awesome and have seen results in less than 3 weeks. I recommend anyone try her workouts out, as the results are wonderful, and you will feel wonderful. She is a very talented trainer, caring and works with you but does push you to do more.
Train with Mami
Elio Antonini
(29 reviews)
I contacted Elio during my holiday, the communication was very efficient and we set up my workout the day after. He understands your goal, your body type and what you would like to achieve, the workout is fun, challenging and everyday you do something different. I also learned how to exercise when I get back home. I highly recommend Elio.
Train with Elio
Federico Cancello
(21 reviews)
RESULTS. I've worked out with other professional trainers, but Federico's holistic approach to fitness -- training, diet/nutrition, and motivation -- has helped me achieve my goals. Initially, I hired Federico to get me into shape for my wedding. I dropped 20lbs (195 to 175) in 2 months and felt healthier than I have in ten years. Since then, I've continued to train with Federico and have been impressed by the custom tailored workouts and 24/7 commitment that he makes to helping me achieve my goals. Regardless of whether you want to lose weight, increase your endurance, or build strength/muscle, Federico will help you achieve RESULTS.
Train with Federico
Galabina Kamenova
(20 reviews)
I have been training with Gaby for over a year now.She is reliable very professional and knowledgeable.Workouts are hard but fun.She knows when to push and when to hold me back.I don't think I have been in a better shape in my life.Definitely recommending her!
Train with Galabina
Ben Johnstone
(17 reviews)
Best trainer I've had . . . And I've had a lot! Been working with personal trainers on and off for 6 years. I can honestly say that even after all the training I've had, I have learnt the most with Ben. His wealth of knowledge is incredible. He really knows the science behind everything. Even exercises I thought I was doing perfectly, he's tweaked and made them more effective. And it shows, I get more compliments now than ever!
Train with Ben
Eder Saul
(16 reviews)
Eder is an amazing trainer. He's very knowledgeable and fun to work with. His style of training is unmatched. He's not going to make you jump around or put you on a treadmill just to get your heart rate up, he knows how to get you sweating with exercises that LOOK easy. Eder strives to make sure you're doing exercises correctly. he's made me a better lifter for life!
Train with Eder
Are you a Los Angeles trainer?
Get new clients. Changes lives.