Benjamin Stone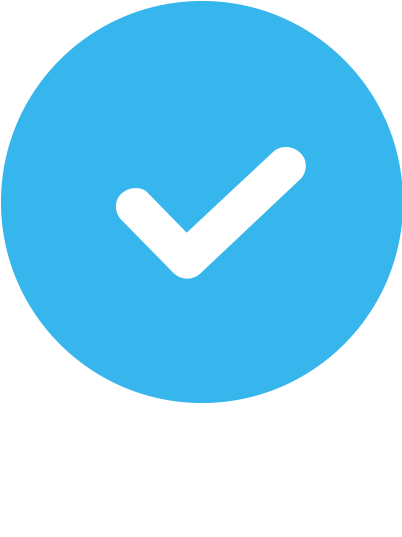 Verified
17 Reviews
Outdoor & In-Home
Virtual
Gym
About Benjamin
I train my clients using the most up to date training protocols and techniques from the worlds leading sports performance facilities and sports science journals. Tried and tested over the years, these techniques had led me to develop a program called Athletic Body Designs.
On this program you will receive specialized training designed to work optimally with your genetics, lifestyle and goals. With expert guidance you will learn not just 'correct' technique but OPTIMAL technique custom tailored to your body's metrics. In doing so, you will see much faster and more dynamic results.
This type of personal training is right for you if you want to see change in your aesthetics fast, perfect for actors or professionals wanting to put on lean muscle in a short period of time or lose fat at the quickest rate possible while remaining completely healthy, and feeling more energetic and stronger than ever.
I will teach you to develop a strong neuromuscular connection that will help you become more specific in your training, so you will work the right muscles, the correct way and not waste energy. An ABD program will change the way you train, allowing you to feel more empowered with your workouts and actually see and feel the changes in your body.
Along with proven cutting edge science, I train my clients using industry tips and secrets from having worked with some of the top practitioners in the business. You will learn the same techniques, actors and physique models use when they are transforming the bodies at the highest level. You will ultimately follow the Athletic Body Designs Mantra of working SMARTER not HARDER. For me Personal Training is about motivation, nutritional guidance, and being given categorically the most effective custom training program possible.
Why pay someone for a training program you can find for yourself online, or for someone who doesn't know your full genetic potential? With me, the results you get will speak for themselves, but most importantly I will teach you how to continue on your own and still workout more effectively than 90% of the average gym-goers.


Areas of Expertise
Strength Training

Weight Loss

Core and Balance

Nutrition

Flexibility and Mobility

Muscular Definition

Muscle Gain

Kettlebells

TRX

Functional Training

Sports Performance Training

Myofascial Release

Cardiovascular Conditioning

Cross Training

Injury Prevention

Stress Reduction

Wellness

CrossFit

Dance
NCCA Accredited Certifications
NSCA Certified Personal Trainer
Who I Especially Like Working With
Actors, Beginners, Bodybuilders, Brides-to-be, Dancers, LGBTQIA, Men, Middle-aged, Military, Models, Overweight/ Obese, Runners, Student-athletes, Women, Youth
Medical Conditions Experience
Addiction, ADHD, Anxiety, Asthma, Autism, Autoimmune Diseases, Back Pain/Issues, Bone/Joint Injury, Brain Trauma, Breast Cancer, Cancer, Cardiac Rehab, Cognitive Delays, Dementia, Depression, Diabetes, Headaches/Migraines, Hip Pain/Issues, HIV/AIDS, Hypertension, Hyperthyroidism, Hypothyroidism, Infertility, Joint Pain, Limited Mobility, Lower Body Pain/Issues, Muscular Dystrophy, Neck Pain, Obesity, Rotator Cuff Issues, Shoulder Issues, Stress
Training Areas Served
In-home or Outdoor Training
8471 Beverly Blvd
Los Angeles, CA 90048
Session Surcharge: $0
No Gym Membership Needed!
Best trainer I've had . . . And I've had a lot! Been working with personal trainers on and off for 6 years. I can honestly say that even after all the training I've had, I have learnt the most with Ben. His wealth of knowledge is incredible. He really knows the science behind everything. Even exercises I thought I was doing perfectly, he's tweaked and made them more effective. And it shows, I get more compliments now than ever!
I was very nervous to start working with a personal trainer but Ben is extremely professional and breaks everything down into manageable achievable goals. I have been working out for years but have learnt so much with Ben's help. I now couldn't imagine not working with Ben every week. I would recommend Ben to anyone looking to make a big change with their body or take their training to the next level.
I contacted Athletic body Designs just after Christmas looking to get back to shape after the holidays. I started training with Ben and was just looking to get a little more shape and tone to my figure... Well I got what I wanted! Ben is extremely specific with his training, really spending time to make sure that the right muscles work when they should so that you get the most bang for your buck with each exercise and don't have to spend any more time workout out than you have too. I've had trainers before and thought they were good but after working with Ben I would never use anyone else. Oh, and he's great fun too! :)
Ben is by far the best trainer I've worked with. He took my regular work out to a different level. I've worked out and played sport all my life, so I'm fit, but I wanted muscle gain. Other trainers have promised muscle gain, with little to no results. Ben made immediate changes to my workout (and diet regimen) and I noticed results right away. He pushes you and really helps you get to the next level. He continually asked specific questions about my lifestyle and goals so that he could fine tune my routines on a regular basis. It's hard to find honest, dedicated, efficient and educated trainers in LA. Ben is all of the above. :)
Ben is an incredible trainer. I've been training with him the last 4months and it's been a absolute blast. Ben vast knowledge of how the body works and how to get the best results is beyond any other trainer I have worked with. Every single session he pushes me to my limit. Ben's ability to incorporate many types of training into his program makes for fun diverse workouts every time. We have done weights, HIIT, suspension, sprints, boxing and much more. After the first 3 months I found I was feeling more energetic, stronger and generally happier. I lost over 10lbs of body fat, gained muscle and started to look lean and strong. Ben also gave me guidance on my diet which was very important to complement the training and increase the weight loss. If you are willing to put in the effort and work with Ben you are guaranteed to see similar if not better result to those that I have seen. If your looking to loss weight, tone up, build muscle or have any other health and fitness goals Ben is definitely more than qualified to get you there!
I'm a recent client and found Ben randomly on Google. I've worked with a number of trainers but he may be my first hardcore serious one. just straight to the point nonstop hardcore workout. Which also means almost no breaks! Usually works out of Weho park or a private gym but can adjust in some cases. He also corrected my form in ways I wasn't aware of. His price is reasonable and he is prompt at communication. If you are serious about getting in shape or better shape Ben is a great choice.
I hate training. I hate personal trainers. Seriously. But Ben's not insufferable. He's actually good value and is pretty good at handling abuse yelled at him for 60 minutes straight. In all seriousness, he's a good guy and a great trainer. What specifically makes him stand out from other trainers is his focus on technique. I learned little tricks as simple as holding the bar bells a certain way or pushing my pelvis out that got serious results. I lost 19 pounds in the first 8 weeks and then started putting on muscle and tone. He's supportive and has good diet info, too. Highly recommend.
Ben is a great trainer. He understands how to keep the training interesting and relatable to your everyday life. He helped me meet my goals, and I had a great time getting fit.
Ben is a great trainer! After gaining weight and losing muscle and strength I was feeling pretty down on myself. After seeing Ben for only 2 months 2x a week I've already started seeing results and getting comments from my friends about how my body has changed. Ben's knowledge of technique makes the exercises more effective, I can feel my muscles working in ways that I've never felt before. It has also enhanced my workouts that I do without him as well. He also has helped with my nutrition and has made grocery shopping easy. If you don't like British accents then stay away! But if you don't mind that and are looking for a somebody to train you in an effective and efficient way, Ben's the trainer for you!
Great trainer. Really knows his stuff and is really easy to work with as he has such a big personality. He walks the walk too and so is in great shape. I have felt super motivated by him even on the early morning sessions when I'm tired.
Best personal trainer around town, bar-none... If you need six pack abs, this is your guy right here. You won't be disappointed.
Ben is one of the best. He has helped me stay motivated throughout my weight loss challenge. He is the sole reason I have reached my goal and I can't imagine my weekly workout routine without him. Thank you Ben!
I've worked with a few different trainers, and have always walked away feeling as though I could have achieved similar results on my own. Working with Ben has been an entirely different experience. Every time I go in for a session, he greets me with energy and enthusiasm. I can tell he TRULY cares about me and my goals. Every session is completely different - he seems to have an endless number of exercises, drills, intervals, etc. up his sleeve. Even though I walk away from each session drenched in sweat, I always feel as though really I've achieved something. For the first time, I'm seeing real results. Everything is more toned (which was my primary goal). Ben is as dedicated to my progress as I am. He never gets frustrated. He remains patient and encouraging no matter what. Best investment I've made in a LONG time.
I've been working with Ben for 4 months now and I feel like a different person. We started off twice a week, but I quickly realized 3 times was what I needed to reach my goals within the time I wanted. Ben's very specific when it comes to the formula of exercises he gives you to get you the body you want. When we started I didn't have abs, now I have abs. My shoulders were non existent, and now I look athletic even with shirt still on. I Would recommend Ben to anymore, even if you think you don't need a trainer!
I can't recommend Ben enough. I've been going to an array of classes for years but there were parts of my body that was not changing. Ben came highly recommended for a reason! He's taught me techniques that I will always be able to use. I have the best body of my life right now! He is also very knowledgeable on female weight loss and toning. I still train with Ben and have never been happier!
I was apprehensive at first to commit to training with Ben, as the price seemed like a lot. BEST MONEY I EVER SPENT. I have friends who train at equinox paying upwards of $160 an hour! An insane amount - and they have not had as much success as me. I am very happy training with Ben, and have no plans to stop right now
Ben's EXCELLENT! He's an experienced personal trainer who is knowledgable in the science of anatomy, physiology and nutrition and technical in his teachings that's allowed me to improve upon my form, technique, strength and mobility. He's creative in his workout plans and keeps every training session exciting while strategically working to make the end goal more and more achievable. I would highly recommend Ben to anyone and everyone with or without fitness goals who is looking to make a change - mind, body or soul. He's WONDERFUL.
Are you a trainer?
Get new clients. Change lives.