Cezanne Mazur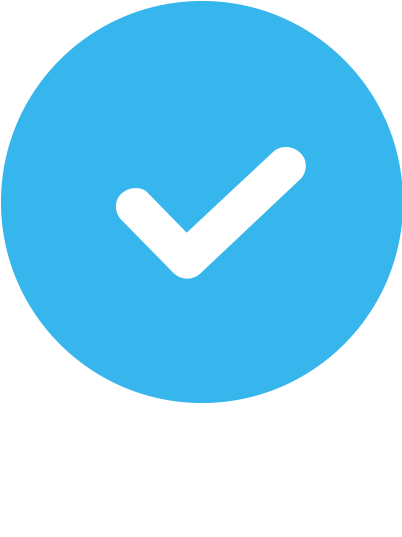 Verified
4 Reviews
About Cezanne
Theres NOTHING wrong with looking at yourself in the mirror and saying ''I LOOK good and I FEEL good!'', though for many of us this seems like a while ago. Most people get discouraged by simply looking at themselves in the mirror. Especially when they might have had several past attempts of either a combination of changing up their diets, or have tried different fitness programs before (might have even worked with other trainers). If people dont get to SEE & FEEL the results of spending long hard dedicated hours in the GYM, they believe their bodies are simply DESTINED to be that way FOREVER! -> Unless you suffer from a sever medical condition, THIS COULD NOT BE FURTHER FROM THE TRUTH!
FITNESS IS A SCIENCE! - And thats what I'm passionate about TEACHING YOU! (Changing your Physic/Body Composition, can be very Challenging, but the OUTCOME is not only Worth it, it WORKS for EVERYONE! Once you know (and do) what has to be done to get YOU from where YOU are today to where YOU really want to be, is when youll truely be satisfied with yourself & your appearance!)
My name is Cezanne Mazur, Born in Vienna, Austria (Europe), Ive travelled the world throughout the last 9 years gaining experiance as a motivated personal Trainer and Fitness Instructor, helping people of all ages & experiances (of different Fitness levels) not only reach their personal fitness Goals, but help thounsands of people change towards a Healthy Fitness Lifestyle. Throughout the coarse of my Fitness carreer Ive personally put on over 30 Lbs of muscle, Ive helped my brother through several Body transformations & Ive helped my Wife lose around 50 lbs of FAT. What ever YOU are looking to do; Whetther you are looking to: Tone up or Lean down, Lose weight, or gain a significant amount of lean muscle mass, Ive got the 'PERFECT GAMEPLAN' Tailored specifically for YOU!
Not only will I show you what has to be done in order to reach your PERSONAL Fitness Goal, I will literally 'TEACH' you, what has to be done & how it has to be done (correctly), but once we understand WHY it has to be done that way is when YOUR BODY will really start making effective, longlasting changes. Throughout my experiance of training over 5,200 people, Ive noticed a lot of common mistakes; the biggest ones being: a.) ''People give up way too early.'' - It's usually the last couple repitions or the last few seconds of a lift where people stop too early, they dont reap up 80% of the benefits/gains by stopping where they do. b.) If you had the ''PERFECT GAMEPLAN'', If you knew excatly WHAT to do, HOW to do it, WHEN to do WHAT and WHY (thats important), you would definately get results FASTER, MUCH FASTER!
Im going to show, explain and teach you the most important factors that are holding you back from actually reaching your desired Goals. The Five most IMPORTANT Factors usually are:
1.) Your Training intensity: Depending on what your exact goal is this will vary, though the idea is that your training intensity MUST be intense enough in order to generate enough impetus for Muscular growth!
2.) Switching up your workouts: Whatever we do for i.e Your Glutes & Core today, is NOT what we will be doing for your Glutes & Core throughout your next training. We will need to continuously be switching up your workouts to stimulate your muscles in 'weird & unfamiliar' ways, in order to avoid a plateu.
3.) Making sure your FORM is 100% correct! This is essential as it has two major importance's; in order to avoid Injury, and to make SURE you are not letting your body CHEAT on you! So that you are actually using & training the muscles your are intending to use for that given exercise.
4.) Making sure your Nutrition is on point! ''No worries, I've got you covered!''
5.) YOUR Training Consistency: In order to really achieve long-lasting results, you will have to be ''stupidly'' consistent (meaning spending the hours and frequency needed) over the coarse of some time, to get you from where you are now to where you REALLY WANT TO BE!
What I do with all of my Clients (upon request) is;
- We'll go over your PERSONAL fitness Goals.
- Give you a 'Crash Coarse' on how your body and your muscles work.
- Give you a specific, Tailored ''GAMEPLAN''! This ''GAMEPLAN'' (Unique Fitness Training Program & Diet/Nutrition & supplements advice) WILL answer ALL of your Fitness questions.
- Take your body through an Initial Fitness Assessment; Where we'll test & compare (against national norms) your Upper-Body, Lower-Body and Core strength, along with your Cardiovascular Health. To establish a BASELINE for where you are beginning. (Body circumferences/measurements are preformed throughout this stage as well, as these will be looked at again on a monthly basis.) We re-check this on a monthly basis, to re-assure that your GAMEPLAN is actually working as effectively as possible for you. If we notice that you aren't heading towards your GOAL, we will make all of the Changes necessary; alterations & modifications to not ONLY to your specific Diet, but to your training method as well.
- Measure and Calculate your PERSONAL Body Composition: Once we know what your body is currently composed of,,, we will have a much greater understanding of knkowing precisly how much and what type of WORK (Training) YOUR BODY needs.
Knowledge, Motivation & Accountability!
I'm the kind of person who is ready to re-shape (transform) and maybe even (help save) the lives of people struggling to achieve their Fitness Goals!
The most obvious changes people make to their workouts when they believe they are hitting a plateu are;
1.) Changing up the amount of WEIGHT they use for a given exercise
2.) In conjunction with; switching up the amount of REPITITIONS for a given exercise.
3.) Changing up their amount of SETS; how many intervals/ how many times they preform a given exercise.
THOUGH IF GETTING INTO PERFECT SHAPE WAS REALLY ONLY THIS EASY,(Switching up the obvious),,, DONT YOU THINK EVERYONE WOULD JUST LOOK FANTASTIC?!?
Thats because the people that really do look FANTASTIC, change up far more factors then the ones listed above. Things these people integrate into their training routines are factors such as;
1.) Speed/Tempo: - This is a BIG one; the speed at which you preform any exercise will determine whether you are actually making your muscles Stronger or Bigger!
2.) Range of Motion: - Full range of Motion or Partial reps, will vary on which part of your muscle you're specifically training.
3.) Exercise Knowledge: Changing up your exercises for any given muscle group is going to be KEY! You will need to not only KNOW but (correctly) IMPLEMENT different exercises every time you workout that same muscle. This means you would need to know roughly 30-40 different exercises per muscle group, to continuously be stimulating your Muscles in strange yet effective ways!
I will do my absolute BEST, to do whatever I can/need to do for you, in order for US to reach YOUR PERSONAL FITNESS GOALS.
Areas of Expertise
Strength Training

Weight Loss

Flexibility and Mobility

Muscular Definition

Muscle Gain

Posture

Functional Training
NCCA Accredited Certifications
ISSA Certified Personal Trainer
Additional Certifications
ShapeTec EMS Dynamic Personal Trainer, XBody Europe E-Stim Trainer, Miha BodyTec & Glucker Kolleg Electro-Muscle-Stimulation Personal Trainer
Who I Especially Like Working With
Actors, Beginners, Bodybuilders, Brides-to-be, Disabled, Men, Models, Overweight/ Obese, Peri/Post-menopausal, Post-rehab, Rehab, Runners, Seniors, Student-athletes, Women, Youth
Medical Conditions Experience
ADHD, Anxiety, Arthritis, Asthma, Autism, Back Pain/Issues, Bone/Joint Injury, Depression, Diabetes, Headaches/Migraines, Hearing Impaired (Deaf), Hip Pain/Issues, Hypertension, Joint Pain, Knee Pain/Issues, Limited Mobility, Lower Body Pain/Issues, Menopause, Multiple Sclerosis, Muscular Dystrophy, Neck Pain, Obesity, Osteoporosis, Plantar fasciitis, Postural Issues, Pregnancy, Rotator Cuff Issues, Sciatica, Scoliosis, Shoulder Issues, Stress
Additional Languages Spoken
German, Spanish
Training Areas Served
In-home or Outdoor Personal Training
I would definitely recommend Cezanne as a trainer to anyone that reads this : - I'm really impressed of my improvement and the performance WE achieved TOGETHER . I lost a lot of weight, got much stronger & learned a lot about my body and myself, not only is he an excellent Trainer but he is more than that, he was my mental coach as well! Our trainings definitely improved my quality of life, health, the way I look and feel & the way I think. Thank you for being there and seeing my true potential !
Great plan on what to eat. Helped me to gain weight with exact calculation of calories and combination of carbs, Port and fat.
Great trainer with vast amount of knowledge
Over the years I've tried a lot of trainers and most all have had a positive effect, but finding that extra something...the trainer that mixes things up while still listening to what you are trying to achieve...the trainer that pays attention and remembers where we've been and where we are going. This isn't a cookie cutter workout, but customized to my goals. This is what Cezanne does, each workout is different but builds on the last. Never boring, always challenging. It's super fun, and he is super nice.