David Simmons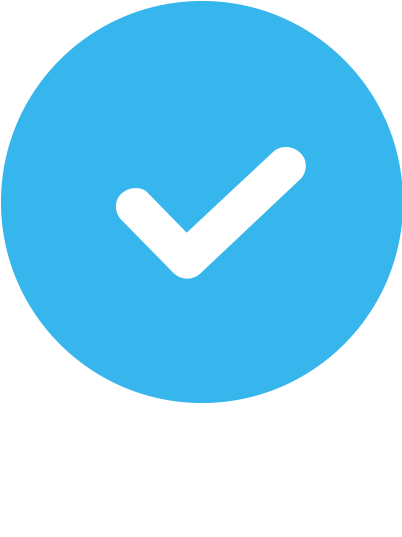 Verified
14 Reviews
About David
My athletic career began in my teens with track, basketball, and football. I started weight training in high school for football like many teens. I continued weight training after high school and was encouraged by older gym rats to start competing in bodybuilding shows. In my early twenties, I started competing as a light heavy weight and heavy weight in bodybuilding shows in New York State. Eventually through hard work and perseverance, I won the overall titles in regional shows like the NPC 1996 Mr. Empire Physique, NPC 1996 Mr. Northeast, and AAU 1993 Mr. Great Lakes. I was qualified to compete in the Nationals and the Mr. USA in 1997 and 1998 as well.
After I retired from bodybuilding, I moved to Los Angeles to attend UCLA on a scholarship at their prestigious Theater, Film and Television school in 1999. While I attended graduate school there, I began studying martial artists at a local Jeet Kune Do academy. Taking advantage of the fact that Los Angeles is the Mecca of martial arts, I have spent many years studying Muay Thai, Capoeira, Boxing, Jeet Kune Do, Tai Chi, and earned black belts in Tae Kwon Do, and Ki Gum Do (Korean Sword Fighting Style). Currently, I train in Kenpo Jiu Jitsu and Brazilian Jiu Jitsu.
Following many years of teaching children, I felt a strong desire to work with adults in the health and fitness arena. In 2012, I became a certified personal trainer (CPT) and Women's Fitness Specialist (WFS) with the National Academy of Sports Medicine (NASM). In 2013, I became a Corrective Exercise Specialist (CES) with NASM, MMA Conditioning Specialist with the NASM in 2015, a Senior Fitness Specialist with NASM in 2016, and most recently a Performance Enhancement Specialist (PES) with NASM in 2019. With my Certified Personal Trainer, Corrective Exercise Specialist, MMA Conditioning Specialist and Performance Enhancement Specialist certifications, I am now eligible to become a master trainer under the National Academy of Sports Medicine.
I use a holistic approach to personal training. I provide in studio, in home training, or outdoor training that gives my clients a sense of enjoyment and youthful exuberance - no matter what age. My primary objectives are getting people results and empowering them with self-confidence so they can be the best possible version of themselves.
Areas of Expertise
Core and Balance

Strength Training

Weight Loss

Muscular Definition

Muscle Gain

Sports Performance Training

Kickboxing

Cardiovascular Conditioning

Wellness

Corrective Exercise
NCCA Accredited Certifications
NASM Certified Personal Trainer
Additional Certifications
NASM Corrective Exercise Specialist, NASM Performance Enhancement Specialist, NASM MMA Conditioning Specialist, NASM Women's Fitness Specialist, NASM Senior Fitness Specialist
Education
BS in Economics and Finance, BA in Theater from SUNY Buffalo State College, MFA in Theater from UCLA
Who I Especially Like Working With
Actors, Beginners, Brides-to-be, Law Enforcement, Men, Middle-aged, Models, Overweight/ Obese, Post-rehab, Seniors, Women, Youth
Medical Conditions Experience
ADHD, Anxiety, Arthritis, Asthma, Back Pain/Issues, Cancer, Depression, Headaches/Migraines, Hearing Impaired (Deaf), Hip Pain/Issues, Hypertension, Joint Pain, Knee Pain/Issues, Limited Mobility, Lower Body Pain/Issues, Menopause, Neck Pain, Obesity, Plantar fasciitis, Postural Issues, Pregnancy, Rotator Cuff Issues, Sciatica, Shoulder Issues
Training Areas Served
In-home or Outdoor Personal Training
1300 Factory Pl
Los Angeles, CA 90013
Session Surcharge: $0
No Gym Membership Needed!
1761 Hillhurst Ave
Los Angeles, CA 90027
Session Surcharge: $20
No Gym Membership Needed!
I first met David in 2013. Initially, I felt a little intimidated since he was a former body builder and I, frankly, have never been athletically able. David asked me as to what I was looking for in a trainer and why I had decided to train. I was honest with him and shared that I was looking for a mentor and not a drill sergeant, and that my goal was to get back and maintain my pre-law school weight. David took my requests seriously and helped me accomplish what I asked! Over the last three years, David has helped me gradually lose weight in a healthy manner. In three years, I have lost 34 lbs. I have been able to keep it off because he taught me how to properly use diet and exercise. David helped me develop a proper diet plan, and has even designed personalized work outs that I am able to do on my own. With his help, I surpassed my own goal of losing the weight I had gained, and am now almost back to my high school weight. Besides helping me feel physically better, David's support has helped me mentally and emotionally, by helping me build my confidence and showing me that exercise can be an enjoyable experience. I always look forward to my training session with David because I know each week I am working towards my happiness, confidence and building a better body.
David is a great trainer. In my career as an attorney, I developed unhealthy eating and exercise habits. In a span of just one summer, I gained fifteen pounds from eating out and attending firm happy hours. And, blaming professional demands on my time, I stopped working out entirely. "David developed a dietary and fitness action plan that worked. With his help, I lost all the extra weight (and then some!). My body fat fell from 18% to 10%, and I felt mentally alert and positive about my body. Training transformed from being a tax on my time, to an activity I enjoyed. David's flexibility to fit my schedule was critical to this success as well. David is professional, smart, an effective trainer, and now a friend.
I have trained with David for the past 3 years. David is an amazing trainer! I have worked out with 6 different personal trainers, including personal trainers my wife has used. David is definitely the best out of all of these trainers because he is able to really push me to do my best, but in a way that is friendly and makes for an enjoyable experience. Some trainers motivate by yelling or criticizing; however David motivates by encouraging and steadily increasing the workload. When I started training with him, my focus was on increasing strength. After training with David, I find myself easily carrying my four year old with one arm and my flailing 18 month old in the other. For me, being able to lift and throw my kids around has been an important functional goal that I've achieved because of my work with David. And, I'm really grateful to him for that. About a year ago my brother-in- law wanted me to run a half-marathon (13.1 miles) with him. I told David about my plan to run this half-marathon; and he made some adjustments to our routine. Even though my focus had been on strength training, David had added aerobic conditioning between sets which really built up my cardiovascular fitness. I also ran on my non-training days. In the end, I ran 2 half-marathons and actually enjoyed them. There is no way in the world I would I have had the confidence to even try that before training with David. I've always been pretty healthy, but I have had borderline high blood pressure and high cholesterol. Since training with David, my blood pressure is consistently normal (SBP 120's, down from 140's) and my cholesterol has normalized too. Lastly, David is just a really fun guy to spend an hour working out with and talking to. He is warm, friendly and funny. We talk about comic book and science fiction movies, what we're reading, and what's going on in our lives. I wake up at 5 am twice a week to drive downtown to work out with David when I'm bleary eyed and driving downtown I'm happy because I know I'm going to work my ass off, but I'm going to have fun too.
"I am very happy that I decided to hire David Simmons. Before connecting with David, I tried going to the gym by myself and attend group classes. I ended up not going or not getting the most out of my workouts. I determined that hiring David, though a more expensive option than a gym membership, was the only way for me to get the results I wanted. I was right. David put me on a nutrition plan and built a workout plan that fit my abilities, goals, and schedule. After a few months, I lost a considerable amount of weight and put on muscle. I feel great and healthy. I would highly recommend David."
Two years ago, I began personal training with David Simmons, as a part of a desire to restore strength flexibility that had seriously diminished through neglect, as well as to counter the impact on my health and well-being of a very stressful job. When we first met, David took the time to assess the current state of my 'middle aged' fitness by asking questions to gain understanding and journaling what I hoped to achieve. We worked together to create a personal workout regimen, which David has continued to tailor for me as I attained milestones over time. In parallel, his guidance included the whole nutritional aspect of my health, helping me understand what I need to do to fuel my progress in the gym. His nutritional guidance is pragmatic and appropriate for my life versus some exceptionally Spartan diets that I have been asked to adhere to by trainers in the past; and I feel his nutritional approach has directly supported my ability to adopt and sustain 'smart' eating habits. David's integrative fitness program balances strength training, form, and the 'mental' components of motivation critical to helping me drive past 'self-imposed' roadblocks that have gotten in the way of my fitness goals in the past. He brings together exceptional training experience to our training sessions ensures I am challenging each personal best. His friendly and thoughtful approach has increased and continues to reinforce my confidence that I really can push out that additional rep (or two!); whereas I would not have if I was training alone. With David's help my progress over time has been significant, and my friends and even my physician, have all commented (many with envy…) on the transformative and restorative effects on my physique – and more importantly my mental outlook! Candidly, I look forward to training and working up a good sweat now; and it is great having David's continued expert guidance as I continue on my lifelong fitness journey.
David is very knowledgeable about health and fitness, but he is also highly creative, combining everything from classic weight training and functional exercises with martial arts moves to keep things fresh. That makes for an inventive mix of diverse workouts tailor-made to give you the best possible results.
I started training with David in April of 2013. When I met him, I was not exercising regularly apart from the occasional vacation sports activities. My body fat was 17%. At the beginning, I was not confident. I was not even sure that I was going to stay the course for more than a few months. But David's mindful and encouraging approach to training, has significantly improved my health and general well-being. The return I've experienced with mental alertness at work, the desire to do more with my free time and self-confidence – have been phenomenal. Three years later, I'm still training twice a week and have made training with David a regular part of my life. Today, my body fat is 8%. I'm back skiing, playing tennis and motorcycling with renewed enthusiasm. I have even taken up surfing on the weekends and have gone on overseas surf trips. With the routines David prepares, my strength, flexibility and overall performance has reached a level that allows me to enjoy an active lifestyle.
David is an expert in nutrition and fitness. When you hire him as a personal trainer, he will discuss your goals, measure you and observe how you perform basic exercises. David will then develop a nutritional packet along with a workout plan specific for the needs of each individual. David is nice, extremely knowledgeable and makes exercising enjoyable. He varies the routines each session; and he informs the client as to the purpose of each exercise. By following, David's food recommendations and bi-weekly exercise routines, I'm already feeling stronger and looking more toned with fewer pounds and inches to carry around.
I have been David's client for three years. Prior to meeting David, I had never engaged in a regular exercise program. The reason I have stayed with David, is that he cares about his clients and individualizes the exercises to meet his client's need. David is able to incorporate not only the "usual" weight training exercises, but routines from other disciplines such as yoga, Tai Chi and other martial arts. David's knowledge of body mechanics also insures that you are not doing exercises that are harmful. Try David, if you want a trainer who cares about the results you are trying to achieve and who will encourage you every step of the way.
My wife and I have gotten great results from working with David. His style of training is extremely versatile. Whether it is weight training, cardio, plyometrics or calisthenics, he can work with your interests and modify your workouts so you can meet your goals. My goal is to be as strong as possible yet lean, so David incorporates circuit training with weights, calisthenics, cardio, core training, band resistance training and boxing exercises. The other great thing about David is that if you have any kind of injury, he is quite knowledgeable about the appropriate exercises to stretch and strengthen for a timely recovery. When it comes to healthy eating, David came up with a dietary plan that was very beneficial to us with our meal planning. Both my wife and I feel very lucky to have found David and value his expertise and passion to help others live a healthy lifestyle. David makes it convenient to train because he will come to you if need be. For Jacqueline and I, David comes to train us at our home. When you have someone like David meeting you at 5 am to train, you won't miss workouts. Needless to say, it's nice to have that consistency and accountability. Without question, we appreciate all that David has taught us and would highly recommend him as a Personal Trainer.
David is a fantastic and knowledgeable trainer. He knows his stuff and has an unparalleled knowledge of biomechanics. I had multiple injuries (plantar fasciitis and weakness in my SI joint); and David was very creative and flexible in how he approached my workout regime. If there was any pain while I did air squats (weightless), he would shift the angle or position of my feet and resolve the issue. David's willingness to talk to my physical therapists and doctors is a Godsend as well. I've trained at many gyms with many trainers over the years, but David is the Real Deal. Under his guidance, I lost 23 lbs. As a single mom, I also appreciate his willingness to work with my hectic schedule. All of this is great but what I find most impressive is that David has a lot of integrity and is a very ethical person. I highly recommend him.
I've been working with David since the Fall of 2013. At that time, I was 15% body fat and got it down to 6% eventually. So, I have had a really great experience thus far. He is extremely knowledgeable about fitness and has certifications in a number of different areas. He is also very professional and takes his job seriously. Overall, this fills me with a sense of confidence and never leaves me with any doubt that I am in good hands. Over the two and half years that I have worked with David, my fitness goals have changed and he has been very adaptable to that. Whether I'm trying to put on more muscle or burn fat or increase my overall stamina, David has been very good at putting together workouts, and nutrition plans and supplement suggestions to help achieve those goals. He is also good at cycling in new workouts every so often, to ensure that the training sessions remain interesting and sufficiently challenging. Additionally, David is very personable and easy to communicate with which makes the overall experience of working with him very comfortable. For anyone looking for a great trainer and to improve upon their general state of health and fitness, I would definitely recommend him.
Professional Personal Training. That says it all. Professional – David is knowledgeable, reliable and organized. He keeps meticulous notes of progress and challenges. Personal – Each session is constructed to help me reach my goals. David is aware and understanding my strengths and limitations. Sessions are challenging but not overwhelming. Training – David balances endurance, strength, corrective exercises, circuits and stretching to give me a complete workout. Muscle are worked using many different exercises for a more challenging work out, physically and to make it easier to retain focus. Highest of recommendations!
Although I've read for years that it is important to engage in regular exercise for current and future health, I didn't in fact exercise regularly for many years. Then I started training with David two years ago when I was in my sixties. Initially, I worked out once a week with him and then moved up to twice a week. Now, my sessions have become a part of my routine. When we started training, I dreaded the sessions, but now I almost look forward to them. Lol. David is very pleasant, interesting to talk to, and totally dependable; he gives my body a good workout, and knows just how far to push me. I have even referred David to my octogenarian mother and to my teenage grandson. He spent significant time tailoring workout routines and goals for them. They also see him twice a week and have made tremendous progress. I can't say enough good things about David.