Federico Cancello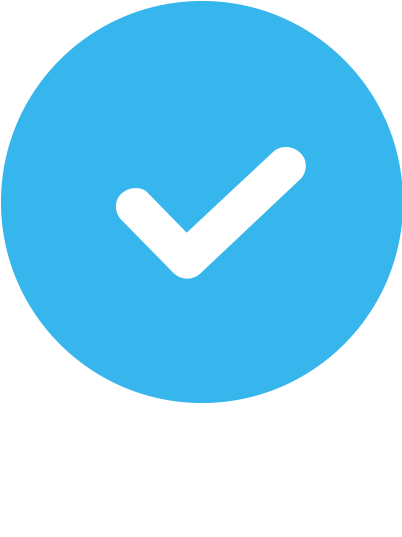 Verified
21 Reviews
About Federico
I am an Experienced Trainer and Former Professional Soccer Player in Italy's main league (20+ years' experience combined). My Motivational Personal Training will make you form new healthy habits and get you the guidance and inspiration needed to get in peak shape, become the best version of you, and conquer your fitness, health, and life goals.
- Specialties: Weight Loss, Tone Up, Muscle Build, Sports Performance, Posture and Balance Training, Stamina Boost, Muscle Build, Core Strength, Physique & Bikini competition, training for specific events (Spartan Race, Marathon, Photoshoots etc...)
- StingFIT: All bodyweight, athlete-inspired, high energy classes
- I offer a complimentary initial one-on-one consultation, personal fitness goals setting and schedule, motivational and inspiring exercise environment, nutritional pointers and journal review, at home workout assignments, inspiring videos and concierge service (text).
- I also offer customized meal plans and combined fitness & nutrition packages for superior results (in partnership with registered Beverly Hills dietitian)
- Trained corporate executives and athletes as well as collaborated with international fitness models and celebrities
- Featured in Men's Health, VoyageLA, IDEA Fitness Journal and other online publications
- Worked with international fitness, nutrition, and sports brands such as Athleta, ALO, Vega, Lorna Jane, Italian Soccer league, etc...
- Master's and Bachelor's Degrees with highest honors, ACE-CPT, ASFA, NASM-PES certified
- Energetic, motivational, athlete and performance-inspired personal training and class coaching style designed to inspire people and make a positive impact in their overall lives
- Creator of strenght training program StingFIT™ (explosive strength and agility for athletic performance)
- Available for house calls and mobile training at several facilities throughout Los Angeles depending on client's location (Beverly Hills, WeHo, Brentwood, Santa Monica, etc...)
Areas of Expertise
Nutrition

Strength Training

Weight Loss

Muscle Gain

Functional Training

Sports Performance Training

Core and Balance

Flexibility and Mobility

Muscular Definition

Posture

TRX

Cardiovascular Conditioning
NCCA Accredited Certifications

ACE Certified Personal Trainer
Additional Certifications
ASFA Certified Personal Trainer, NASM Performance Enhancement Specialist
Who I Especially Like Working With
Actors, Beginners, Brides-to-be, Men, Overweight/ Obese, Student-athletes, Women
Medical Conditions Experience
Depression, Prediabetes, Scoliosis
Additional Languages Spoken
Italian, Spanish
Training Areas Served
In-home or Outdoor Personal Training
RESULTS. I've worked out with other professional trainers, but Federico's holistic approach to fitness -- training, diet/nutrition, and motivation -- has helped me achieve my goals. Initially, I hired Federico to get me into shape for my wedding. I dropped 20lbs (195 to 175) in 2 months and felt healthier than I have in ten years. Since then, I've continued to train with Federico and have been impressed by the custom tailored workouts and 24/7 commitment that he makes to helping me achieve my goals. Regardless of whether you want to lose weight, increase your endurance, or build strength/muscle, Federico will help you achieve RESULTS.
I started training with Frederico a few weeks ago, and I can definitely tell its the hardest, but most successful workouts I've ever had. He is very patient and you can tell he knows exactly what he's doing. He really pushes your body to its full limit and is super motivating. Every time was something new, and it was never boring, and after just two sessions I could tell I felt a lot stronger already. I'd highly recommend anyone who needs more motivation to work with him, or if you're already an avid gym-goer, he can really help push your body to its full potential.
I have been working out consistently for 18 years and even worked in the industry for a while, HOWEVER, I was so challenged by Federico's workout! I was a sweaty, melting mess, but I could literally feel my muscles and form being challenged in new and tightening ways. I loved the intensity, the mainly body weight/calesthenic, high-paced, push yourself approach. He was kind enough to allow me a few breaks, but definitely pushed me to my limits. There were a few moments where I hated him, but immediately after the session, I felt high from endorphins and at home in my body. I will definitely be training again with him. He really knows what he's doing!
I decided to contact him after reading all the positive reviews about his training. We had an initial consultation to go over my fitness goals of building lean muscle and have now been training for over 2 months. I am very pleased by the results (most of my friends are noticing my gains) and my body is getting stronger and looking more muscular week after week. I have always been a physically active person but oh boy...personal training sessions with Federico are very challenging and yet very rewarding. We train and switch up specific workout techniques to deliver muscle shock and avoid getting a plateau (that's what he explained to me) sometimes it's weight lifting (heavy!) sometimes the session is more cardio oriented, other times we focus on explosive movements and power. He's also been a great motivator and gave me some amazing nutrition/diet pointers. I definitely recommend Scorpio Liberates as a personal trainer and look forward to continuing my fitness journey with him!
His training got me ready for my music videos and auditions for pilot season!
Hands down the best trainer I've ever had. I have a desk job so cardio is tough to come by which makes losing weight harder, but he has gotten me results in three months that I thought would take way longer. In addition, I usually go in the morning (when I'd normally be in bed), but he always motivates me to keep going when I'm tired and my body is super toned as a result. I was afraid of getting of too bulky using weights, but instead my muscles are actually just really tight and my clothes fit a lot better. Highly recommend!!!
I was referred to Federico by the wonderful people in my building. When I first approached him, I probably wasn't really ready to commit, so I put it off. Federico was very persistent and I finally decided to give it a shot, because BOY did I need some motivation. I came to him with 37 days until my wedding, and a goal of toning my arms and abs. He quickly got me into a routine where I am actually enjoying the workouts for the first time in my life! He is not just a trainer, but a full-time supporter. He will text you to check in during the week when you aren't training and help you with workouts to do when you are on your own. That in itself is worth the cost. He also is very knowledgeable about fitness and different body types to make sure you get the most out of your time with him. Once you are ready to make a change, I highly recommend going to Federico for personal training. He will listen to your goals, push you way harder than you want (for your own good), and make sure you don't slack on your off time. You'll know its working when your muscles ache for days... but nothing is better than that feeling so you know its working!
Where do I begin... Federico is an amazing personal trainer, the best I've ever had. I used to get personal training at Equinox and decided to give Federico a call for a more private setting and customized plan. So far I've been training with Federico for the past 2 months and have already seen some great results with my weight loss. Not only do I look great I feel great. He goes the extra mile during and even after his personal training sessions to help you reach your goals. Not only do I look at him as my personal trainer but also as somewhat of a life coach who does an amazing job of keeping my body balanced with the right exercise and nutrition. Hands down the best!
This guy knows what he's doing! After my first week training with Federico I felt stronger, had more energy and felt motivated. Great environment in his gym. He gives me his expert advise on nutrition which, is an added bonus. Essentially, he's always there when you need him. Scorpio Liberates is worth the investment. I've had a lot of trainers over the years and he's the best.
The very best in personal training and motivation! Federico is definitely great at pushing me and helping me get through the intense workout session. he's patient and adaptable with women like me who are active but want to take it to the next level and get toned up. We have been training for a few months now and I'm loving my flat stomach and toned arms and legs. I now also love cardio and lifting weights even more (plus my summer ready body!!) Definitely recommend Federico as a personal trainer and a true motivator!
Federico is an awesome trainer that knows how to really work every muscle in your body. He pushes you and motivates you to keep going and aim for the best. I have trained with him twice already and it just keeps getting better. Just when I thought my body had plateaued, he knew exactly what exercises I should be doing. Looking forward to many more sessions to come.
Federico is a great trainer. He pushes you to your limits and then some. His workouts balance challenge with motivation. I do a lot of spin and explained that my legs were sore. No problem - we focused more on core and arms. I felt both tired and invigorated after my session with him. He has a great personality and is also quite nice to look at ;) Dare I say it, but training with Federico is ... Fun. Thanks for the great workout, Federico!
Thanks a lot to Federico. I was very much overweight. Obese. And lethargic. I knew I needed a change in my life and I couldn't do it on my own. Federico was very understanding of my situation and developed a custom tailored diet and exercise plan that would get me into better shape. After a few months I've slimmed down considerably and I have more energy than ever. I'm truly grateful and I couldn't be more pleased with the results of working with Federico. Thank you so much and I will recommend to all my friends!!!
So lucky to have found Federico! I've lived in several cities across the US and had lots of different trainers I liked, but he's definitely the best. I was working out 4-5x a week doing a mix of weights and cardio before starting with him, but wasn't seeing much change. Within three weeks of working out with Federico, I could already see the change. He consistently pushes you to your limits in the best way possible and is super invested in your success. Highly recommended.
I've always been skinny fat--not overweight, but visibly unfit. After years of fluctuating weight and grappling with a lack of motivation and direction when it came to my fitness, I knew I needed a radical change of mentality and that I needed someone to set me on a transformative path. Federico Cancello has been a friend for a long time, so I knew I could trust him. I decided to go all in with Federico and train with him for two months straight. Working with him has made all the difference. The first workout I felt sick halfway in. By the end of the second month, I was addicted to exercising and even more addicted to seeing results. Fed made me hate him in the best way possible. On off days, I was still running 4-5 miles (running was my lifelong nemesis, and now I love it). I had Federico's voice in the back of my head when making dietary decisions, and now the healthy habits I've built are second nature, leaving me every bit as satisfied as I used to be when I'd binge on junk food. So far, I've lost 16 pounds and my endurance and strength are way up. The man boobs and double chin that haunted old photos of me are melted away. For the first time in my life, I consider myself a fit person. My friends are noticing, I'm feeling great, and I'm just getting started. Huge thanks to Federico for getting into my head, pushing me forward and showing me that sustained progress and a great body can be a reality even for a novice like me.
I highly recommend Federico as a personal trainer. He is very attentive and is genuine in his approach. He is approachable and understanding. His technique is customized to each client. I have introduced him to several of my friends and they are seeing great results.
Federico is an amazing fitness trainer. He really pushes you to the next level and you actually see the physical results. He cares about your goals and tailors the workout to maximize your abilities and strengths. Hes definitely not easy, if you're looking to cruise by and just to say you've got a trainer, this is not your guy. He will push you to your limits and you will have small break through moments in each session. He worked my butt off literally!
The best and the most hardcore workout ever!!! I complained, I could barely follow instructions, I tried to negotiate, I bargained to do fewer sets... I wanted to give up, I even tried to cheat, BUT my determined trainer would not take NO for an answer... He pushed me beyond my limits... AND I Loved it!!! I'm so eager to continue... I'm beyond inspired!!!
I have trained with a lot of trainers and Federico is one of the best! He really cares about his clients and what they want to accomplish! I always know I will get an awesome work out anytime I train with him!
Federico is a great Trainer! So motivating! Unique workouts! I chose him to prep me for Bikini Competition this year!!
Federico knows how to push and motivate you to get through a tough workout. He keeps the workouts fresh and uses a variety of equipment so you learn new exercises and it keeps your body guessing so you don't plateau. Also he has a great personality and jokes around with you so you don't notice as much how sore you are from your last work out lol.