Laura Oceane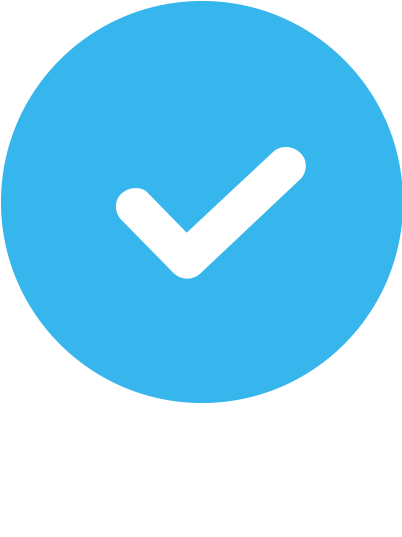 Verified
48 Reviews
Outdoor & In-Home
COVID-19 Vaccinated
About Laura
Note: All sessions held at our private home gym in Toluca Lake, CA. At this time, I am unable to travel to clients.
So, why pick me?
I became a personal trainer because I've been through it. At one point in my life, I was obese and struggled with nutrition and exercise. I didn't know how to accomplish my goals in a healthy way... From eating disorders to excessive exercise habits... I've been through it all. I know what it feels like to want change, but not understand HOW to change. It took me years to figure it out, but I found passion in the process. I love fitness and I bring that energy to every session. My personal experience with health and fitness has helped me understand and empathize with my clients - helping them mentally as well as physically. On top of that, I have six (6) certifications and specializations... so, you can trust that I have your back. My goal as a personal trainer is to keep my clients accountable and to help them accept neccessary changes when working towards their goals. As my client, you will learn to face challenges head-on without hesitation or fear. With my programming, you will receive a customized program tailored to your goals with constant monitoring and adjustments to avoid plateaus. We will work together to become the person that you want to be, both physically and mentally.
___________________________________________
Laura is a nationally certified personal trainer, behavior change specialist, performance enhancement specialist, and weight loss specialist through the National Academy of Sports Medicine (NASM). She has additional certifications in Circuit Training (HIIT) and Sports Nutrition (NASM). Laura has been certified since 2014. Her past professional experience includes Equinox (Tier 3), Elliptifit and Circuit Works. She has successfully worked with clients from the age of 11-82 years old, including those with injuries/postural issues, movement disorders such as Parkinson's disease, and other health issues, chronic conditions, or special considerations.
My favorite client story
Kyra. My spotlight client. She has been training with me for a little over 6 years. She came to me at 180lbs, very shy... but without a doubt, one of the most committed clients I've ever encountered. It took some time for her to come out of her shell, but watching her blossom over the years has been one of the most rewarding things from my career. During our time together, Kyra has learned how to balance her diet and has improved on her relationship with food, creating an overall healthier mindset. She gained lean muscle, lost over 50lbs of fat, and improved on her mobility. Over the years, she has referred her friends and sister to train with me. They have shared their experiences of watching her grow in confidence, noting that she is more outgoing and shines brighter than ever. She continues to be one of my star clients and I can't express how proud I am of her, the changes she has made and continues to make. It's very rare to find a client like Kyra... someone that is willing and ready to learn, face challenges AND show up consistently (3 times a week for 6 years, rarely cancelling). I will cherish her and her friendship for the rest of my life.
My favorite exercise
Anything hip-hinge. Deadlifts, hip thrusts... you name it! Having a strong posterior chain can prevent a lot of injuries and if done correctly, can help heal previous injuries. Not to mention... the aesthetics :)
My training philosophy
Don't hesitate.
My training experience
Equinox Gym in Los Angeles, CA, NASM-CPT (National Academy of Sports Medicine Certified Personal Trainer), Sports Nutrition Certification, Behavior Change Specialist, Weight Loss Specialist and Performance Enhancement Specialist. Circuit Works LA (8-week training program, certified for circuit training & HITT group fitness), Elliptifit West LA (Group Fitness Instructor), Independent Personal Trainer & Sports Team and Individual Conditioning for Soccer, Baseball/Softball, Track, Cheerleading, Volleyball, and Football.
Areas of Expertise
Nutrition

Strength Training

Weight Loss

Core and Balance

Flexibility and Mobility

Muscular Definition

Muscle Gain

Posture

Kettlebells

TRX

Functional Training

Sports Performance Training

Massage

Myofascial Release

Cardiovascular Conditioning

Cross Training

Injury Prevention

Stress Reduction

Wellness

Corrective Exercise
NCCA Accredited Certifications
NASM Certified Personal Trainer
Additional Certifications
NASM Weight Loss Specialist, Fitness Nutrition, NASM Performance Enhancement Specialist, NASM Behavior Change Specialist
Education
BA in Psychology, East Carolina University
Who I Especially Like Working With
Actors, Brides-to-be, Cancer Survivors, Law Enforcement, LGBTQIA, Men, Military, Models, Overweight/ Obese, Post-rehab, Pre/post-natal, Rehab, Runners, Seniors, Student-athletes, Women, Youth
Medical Conditions Experience
ADHD, Alzheimer's, Ankle Injury, Anxiety, Arthritis, Artificial Knees, Asthma, Autoimmune Diseases, Back Pain/Issues, Bad Posture, Bone/Joint Injury, Cerebral Palsy, Chronic Pain, Dementia, Depression, Diabetes, Diastasis Recti, Disordered Eating Recovery, Eating Disorders, Hamstring Issues, Headaches/Migraines, High Blood Pressure, High Cholesterol, Hip Pain/Issues, Hypertension, Hyperthyroidism, Hypothyroidism, IBD, Infertility, Joint Pain, Joint Replacement, Knee Pain/Issues, Limited Mobility, Lower Body Pain/Issues, Lymphatic, Menopause, Metabolic Dysfunction, Mild Cognitive Impairment, Neck Pain, Obesity, Osteoporosis, Parkinson's Disease, Piriformis Syndrome, Plantar fasciitis, Postural Issues, Prediabetes, Pregnancy, Rheumatoid Arthritis, Rotator Cuff Issues, Sciatica, Scoliosis, Shoulder Issues, Stress
I've been training with Laura since July. I came to her with really bad posture that was starting to have a negative effect on my body. I was having back pain and couldn't figure out why. On our first few training sessions, she did assessments and pinpointed where the problems were! We worked a lot on strengthening my core and stretching the muscles that were tight. As of now, my posture is a lot better and I feel much more confident so now we're working towards flexibility training. She's really great at explaining things and she's helpful around the clock. There's a lot of trainers in Los Angeles just trying to make some extra cash, but you can tell she really cares about her clients.
Really the only person keeping me on track with my fitness goals. Laura has always taken the time to get to know me, my schedule and my work life and worked out the best ways to work with me to reach my targets. She is extremely knowledgeable and doesn't just come in with a set routine in mind but watches my body and corrects any problems to prevent injury. Could not recommend her more highly
I have had many trainers in the past but she truly challenged me compared to my previous trainers. I was constantly sweating and was very happy with my results. Not only is she a great trainer she has a great personality which makes it more of an enjoyable experience. I am looking forward to having more training sessions with Lo!
Laura is really good at what she does. I lost 15 lbs over two months, improved my flexibility tremendously and got rid of my lower back pain. I would have definitely continued training with her if I hadn't moved to a different state. She keeps the exercises fun and challenging to the perfect level where you're tired but still want to come back next time. Good energy, always on time, encyclopedia of exercises. Highly recommended.
Laura is a great trainer and if it weren't for her, I still wouldn't be working out. And by still I mean, the last 30 years of my life. She's actually made it enjoyable and keeps me motivated even when I have zero desire to keep going. She knows exactly what she's doing, the main reason I signed up with her is because I have severe whiplash from a car accident and needed to get my neck, shoulders and back into a comfortable state again. She knows exactly how far to push me without causing more injuries and has helped me gain more movement in my neck. Don't know what I'd do without her!
I have been training for almost three months with Laura. We met three times a week for an hour. When I started, I had not workout for a long time, I felt weak and hated cardio. I also had pain in my back at times. Laura took the time to get to know me, was extremely organized and every week brought a new challenge. During the training, I also learned about nutrition and the importance of water. After only a few weeks, I felt the difference. I was stronger, my back pains were less frequent and I could run for longer. Laura has made me aware of a lot of things about my body and my back position. She is very knowledgeable about the body and would always find where any tension or pain would come from. I felt like I was training hard but very safely and that was very important to me. Thank you Laura for making each workout fun but effective. I feel stronger and that's what I wanted when I sign up with you !
Laura has been an awesome trainer. She's super communicative with scheduling, is always on time, and always answers questions I have about my diet and working out over text as well. During our sessions, she always kicks my butt and responds well to what I personally want to achieve in each workout. Each session has always been unique, introducing new workouts so that I don't get bored of the same routine. Over the past four months, I have increased my strength, my health, and overall muscle tone. I feel great. On top of it all, Laura is the sweetest, funniest, and most caring person! Highly recommend.
I've loved working out with Laura for the past 4 months. She's put together a program that both challenges me and is getting me my desired results while at the same time, allowing me to slowly transition into more intense training. My fear was that it would be too intense from the start and I would get frustrated early on in the program and get discouraged and want to quit. That hasn't happened. The build up has been gradual enough that I'm seeing the benefits of my work while reaching small, but significant goals on the way. Update - I've been working out with Laura for almost 16 months now and the results are better than I could have imagined. I've lost almost 60 lbs and am in the best shape I've been in the past 20 years. She challenges me every week while making the workouts fun and something I look forward to. It's not the same thing every session and I think that's the key. Together, we try and stay in tune with my body and decide what to focus on based on how my body is reacting to our previous workouts instead of sticking to a rigid schedule. I realize that at the end of the day, I'm the one putting in the hard work but I honestly believe I wouldn't have been able to do it without Laura guiding me. She's helped me change my life over the past year and I'm grateful. I would recommend her to anyone that is serious about making a positive change in their life.
I could not recommend Laura more highly! Working with her has been incredibly engaging, challenging, rewarding, and has completely changed my entire relationship to fitness. I've done training sessions three times a week for the past year and a half, and in that time I've become much stronger, leaner, and more confident, but I've also sincerely enjoyed exercise for the first time in my life, thanks to workouts that are constantly changing to keep pushing me a little harder than I think is possible. Laura is a wonderful person who is lovely to spend time with, and also an incredibly knowledgeable trainer who knows exactly how to design programs that leave my my muscles consistently sore, with visible results. She's also helped me with my nutrition, and has helped me focus on building strength and measuring progress in ways other than the scale. I actually look forward to going to the gym, which is something I never would have believed possible before I started working out with Laura, but she actually makes it fun! All in all, I couldn't imagine a better trainer and I would recommend training with her to anyone!
I came to Laura about 8 months ago because I was tired of looking at myself in the mirror and feeling like all hope was lost. I decided to save up my money to invest in a personal trainer and did a lot of research and a lot of interviews. Laura stood out among the crowd. She gave it to me straight and didn't cut corners when it came to expectations and realistic goals. I really appreciated that as some of the other trainers I interviewed told me what I wanted to hear, and not what I needed to hear. Through this process, she has helped me with nutrition and helped me stay active on days that I didn't see her. The training has been great and it's actually really fun! As of today, I have lost 37 pounds and counting! She has helped change my life and I am so grateful to her for educating me and pushing me beyond my limits. You won't be wasting your time or money if you decide to train with Laura.
Going into personal training, I was nervous and skeptical. I've seen so many of my colleagues and friends have trainers and not make any progress. But I hit rock bottom in my life and everything was going downhill from the stress at my job and my divorce. I needed to take the risk and I'm so glad I did. I had a goal of losing 50 pounds and Laura helped me lose it. It took 11 months, but that's because I wasn't fully dedicated at the beginning. Going into training, you need to realize that you have to be 100% ready to make a change. I made the mistake of putting all of my accountability onto other people in my life, which is why I hit a plateau in the beginning. I didn't want to change my diet or my lifestyle. But Laura kept it real with me and made sure that I was following through with my goals outside of our sessions as well as working hard during our sessions. Once I decided to change my relationship with food and take steps to become active on my own, paired with training sessions and constant support from Laura, I made it to my goal. I've never felt more confident and proud of the person I've become over the past year, and I owe a lot of that change to Laura.
Laura is an awesome trainer! She's very motivating and creative with workouts, and is always flexible when it comes to scheduling sessions. She makes you work! Woohoo go Laura!
Great trainer, great person, goes out of her way to encourage you and is always reachable by phone if you need motivation during the week
Been training with Laura for a few months and she's really helped me after a Crossfit injury. I have a minor pain in my knee so she helps me with cardio and building muscle where it feels weaker. Definitely recommend her. we also meet at a gym in West Hollywood, so she's flexible with location since she lives further on the west side.
She's great! I have been training with Lo since early June of last year for about 3 times a week. I had to go out of town for a while for a movie production and she was really understanding about it. She does a lot of different workouts so I'm never bored and I've lost 19 pounds of fat since training with her. I'm not super heavy and I used to be really athletic but she really helped push me to my limits and get me back where I used to be when I was younger. Thanks Lo!
Laura is a great trainer! I've been training with Laura for over two years. Since beginning, I've lost 45 pounds and have reached my weight loss goal! We are currently working on gaining muscle and leaning out. She's a wonderful person to be around and a phenomenal trainer. She really cares about your progress. Before her, I had another trainer that didn't check in. We only communicated during our hour sessions. I felt so invisible and like I was just income for that trainer. With Laura, she texts and checks in, and builds a relationship with her clients outside of the hour sessions. I feel this has been a huge part of my success because I truly feel like I have a support system with her. You really can't go wrong hiring her.
Laura is great and I have been working with her for almost a year now! In the beginning, my goals were much different than they are now so my workouts changed over time, but I have never been bored or tired of training with her. My health has improved and my knee pain from being overweight has almost disapperaed! She's very aware and is careful to make sure I am doing the movements right. Sometimes my body and muscles are too tight to properly do exercises she assigns, so we spend time with a muscle recovery sessions, which is nice and appreciated. She is very smart and explains things in ways I can understand. I would recommend Laura for anyone that wants to lose weight and have a nutrition plan to go along with it! Total package of a trainer!
Laura has been great to work with. Our company hired her to train our actors for film, and she has done a great job getting them prepared in time for filming. She is timely, very smart and kind. Laura has worked with various types of people on our sets, and adapts to their individual personalities and needs effortlessly. We highly recommend her services.
Laura has been an amazing trainer! She has been coming to my home to train me. I was initially worried that I wouldn't see results without going to the gym, but I'm down 19lbs and feel the best I've felt in my life. She's all about small changes and process and can relate with people like me based on her past experiences with weight loss and health. She's so so so easy to talk to! She's kind and listens without judgement, which was really important to me because of a negative experience with a previous trainer. So happy that I found her and her process has changed my life completely.
Laura helped me reach my goals a lot quicker than anticipated. I trained with her back in 2016 and reached my goals in 7 months. I wish I could have taken her back with me to New York! She is smart, a fantastic motivator and more than just a trainer. I consider her a friend and will always appreciate her genius and personality. Its not easy going on this journey. It can be very intimidating but my entire outlook changed with Laura by my side. Even with my diet, she helped me face reality without being overwhelming or intimidating with her knowledge. She genuinely cares and it shows. I will continue to refer her to everyone I know on the west coast!
Hired this wonderwoman back in April to help get ready for my wedding! I'm such a procrastinator so needed someone to whip me into shape FAST. Such a great investment. I was online client and came in once a month for an assessment and tracking. Her gym is so cool and has a lot of equipment and tools. My favorite was the InBody machine tracking, which shows your body fat percentage and actual pounds of how much fat is in your body. Her online program is really interactive and she's the best trainer I could have asked for. I would go out to restaurants and text her the menu and she would help me pick the smartest choices. That's how much support she gives. 100% worth it and made me confident for myself and my new husband!
She helped me learn how to workout on my own, which is what I was looking for to begin with. I don't have the budget to hire a trainer for every week, so she suggested something else. What she calls "educational sessions" where she actually teaches you what she knows or what you ask her about. We did workouts and she quizzed me on correct form and cues for working out. Laura's an amazing teacher and I feel confident to work out on my own now. I'm going to keep training with her occasionally because I do like spending time with her and she's a great personality. If you have issues with budget she was very easy to work with and she will try to help you where she can.
A great motivator and person!
I have been working out with Laura for several months and am loving the results. She is always responsive and offers great advice in between our sessions to keep me motivated. Highly recommend working with Laura to meet your goals!
She the best! She takes everything into account and works with you in the moment!
Laura is the most miraculous person and trainer for more reasons than I can list here. Her unwavering dedication and attention to each and every one of my fitness needs made me the strongest, most capable, and most confident I have ever been. She also has become a valued friend and knows when to push me whenever I feel like I am in a rut both physically and emotionally (since she always preaches the values of working out for your emotional wellbeing, something I used to think was a myth but now see how truly beneficial it is). If you are looking for someone to hold you accountable and make you WANT to get your butt in the gym, then look no further. She is unique in that she encourages you to be the best possible version of yourself, as opposed to setting an unrealistic goal or trying to have you emulate an unattainable "dream body.
Laura is always supportive, kind, and challenging. She knows that being healthy is more than going to the gym and always has such a comprehensive view to health and wellness. She treats everyone with such care and pushes you in the gym, but also listens when things need changing or life just happens. She's the best - a great trainer and has become an even better friend. I'm so lucky for her.
She changed my life! I was severely skinny fat but not anymore! most people look for trainers to lose weight, or at least that's my impression. But I needed to gain muscle, especially in my lower body. She worked with me for 6 months, 4 times a week and I have gained 20lbs of lean muscle mass and my peach is looking juicier than ever! As a bonus, she helped me understand nutrition. I'm usually overwhelmed by that but she made it easy to understand and works in small steps so you can sustain the changes you make. Laura is so so so much fun to be around and I can see why her reviews are so great! Her services are an investment but I can promise you that you get what you pay for here. She's amazing.
Laura is the best, period. I have tried out other personal trainers in the past, and none have ever come close to the personal attention that Laura brings to every session. I needed to tone up for my wedding that was 5 months away, and I came across Laura's Personal Training. The first time I met with Laura at the gym, she sat me down and went over everything with me. Diet, lifestyle, sensitivities, goals, etc. and I jumped on the InBody machine. This machine measures your fat, water, & muscle mass, along with BMI and other diagnostics to help Laura fine tune a plan that is right for you. After we went over everything we got straight to work. She monitored my stamina/endurance on the treadmill and then we went to the gym to start the heavy duty training. Squats, lifts, butt stuff (not the naughty kind), legs, abs. She PUSHES YOU HARD, but is also so motivating, which makes you want to not only prove to her but to yourself that you can do it. After the sweaty 1 hour session, she then set me up with the personal trainer app "Trainerize" which she would update every week with excercises to do at home when we weren't able to meet in person. This was awesome! I was able to follow step by step, personalized excercises from the comfort of my living room or apartment gym. There was even a meal plan tab that she sets up with your own personal dietary recommendations. All this to say that Laura is not only capable of delivering desirable results, but she is also affordable. She knew I was on a budget 5 months before my wedding, and we were able to work with it together. I will definitely be hitting her up again after this quarantine to get back into shape. I couldn't rave about her enough!
I've worked 3 years with Laura and highly recommend her! When I started in 2017, I had health problems from not taking care of myself. I needed a change and wanted support. In consultations with other trainers, they tried to sell me a program and pay for a huge package upfront. Luckily, I found Laura. I set a goal of losing 20 lbs, which I reached with Laura. But I got so much more, and that's why I've worked with her for so long. Laura always meets me where I'm at and pushes me to be at my best. And grow. She custom tailors your program to your body and goals as you progress. She helped me connect with my body and understand what my muscles are, how they serve me, how I can move to get stronger. I learned what to do outside our sessions to increase mobility. She helped me understand the difference between just "calories in & out" mentality to focusing on the quality and make-up of my food. I learned the difference between losing fat and gaining muscle, and not to freak out because of the number on the scale in a given week. She reminds you progress isn't always linear. But over time you will definitely feel and see the difference with her! Laura challenges you and is very supportive. She won't let you use excuses to get in your own way but she won't push you for the sake of completing a program she wrote. She reminds you how strong you are. She teaches you how to use your breath and leverage small movements to progress further. Training with her is fun -- she made me look forward to going to the gym and getting a butt kicking from her! Laura helps you set ambitious goals and reach them. If you're being very ambitious, she'll be real with you about how hard you're going to have to work. And she'll be there with you every step of the way! She is super knowledgeable if you want to tap her for any advice on nutrition, exercise, motivation, etc. She'll also be real with you if your goals are unrealistic or harmful and help you adjust your expectations. She's very compassionate, drawing from her own fitness journey experiences. When I started with Laura, I just wanted to learn how to survive. Now, I'm stronger than ever and I know how to take care of myself. My family and friends come to me for fitness advice, wanting to know the latest of how I'm exercising or what I'm eating. I love being part of a healthy fitness sub-culture and using what I've learned to support the people I care about be healthy too. Also, Laura's rates are very reasonable! Especially given the cost of personal training in L.A. and the value of what you're getting. Scheduling is easy, her cancellation policies are very reasonable, and she often goes above and beyond to accommodate your schedule if it's within the realm of the possible for her. She never tries to "sell" you on her services by making it seem like you can't do it without her. She will genuinely be supportive and proud of you if you go onto a part of your fitness journey that doesn't involve training with her. Laura is the best! Work with her. Worth every penny and second. You won't regret it.
What is you doin baby? If you clicked on this then all I'm gonna say is you need to sign up with Laura NOW! I've been working with her for about a month and a half now and let me tell y'all, she's the real deal. I've worked with people in the past and it was the same old thing every workout and that got old QUICK. Literally straight BASURA. But Laura, she keeps it FRESH! as someone who has taught fitness in the past I thought I knew it all but Laura showed me REAL quick that that wasn't true. She's kind, encouraging, knowledgeable, and everything else you need in a trainer. She meets you where you are and pushes you in a safe manner. Listen, if you have injuries she's cognizant of how to get you stronger without compromising your body. She's literally the best and genuinely interested in your success. I am so grateful I stumbled upon her. Please do yourself a favor and sign up with her if you're ready to work and reach your goals
I've been training with Laura now for about 4 months. Not being a naturally athletic person I was nervous to start working with a trainer, but Laura put me at ease during our first consultation call. She's always encouraging, thoughtful, and puts a ton of time and effort into putting together a tailored training plan - seriously above and beyond. Laura has helped me gain strength and endurance, but more importantly better self confidence. I'm so happy I decided to work with Laura and wholeheartedly recommend her to anyone looking for training.
I have been with Laura for almost 3 years now and she is the best trainer I've ever worked with. She has always encouraged me and been my biggest motivator when I was not feeling the strongest or most confident and has proven she is more then just a trainer. Laura helps you understand your body's needs both physically and mentally. She has pushed me (while knowing my limits) to my physical peak. I'm shocked with how much stronger I am now than when I first started with her. Laura continues to keep my workouts exciting and has tons of awesome circuits that keep me challenged. Most importantly, she has helped me so much with my mindset about my body and my relationship with food.
Laura is the best trainer I've ever had! Not only does she tailor my workouts to help me hit my fitness goals, but also tracks my performance and progress. My schedule is always changing and she always makes time for me so that I stay consistent. Can't recommend her enough!
Laura is kind, thoughtful and creative. I've enjoyed my workouts with her immensely. She pushes you just enough while always maintaining a good attitude. She's been very flexible and generous with my difficult schedule, as well! She's extremely creative with the workouts that we do at home without full gym equipment and really knows all aspects about fitness and health.
Laura was my personal trainer for quite a few months and I noticed a great change in how I looked and felt. Always on time and also able to offer diet tips and tricks. She is very encouraging and really pushed me through workouts when I would have liked to give up. I had some previous injuries that she was able to work around and even called my physical therapist to work out a plan that would work best for my body. Highly recommend Laura, she was also nice to chat with during sessions, without taking away from the exercise plan.
Laura is an amazing trainer! Have been working with her for some time now and not only has she 100% changed my relationship with fitness. I understand a lot more about my body, nutrition, and the process to getting from where I was to where I want to go. The journey is long and will continue to be, but with Laura guiding me, I am on the right path. During the pandemic I was in the worst shape of my life. And as someone who was a lifelong athlete, the state of 2020 really hit me hard. Luckily, I found Laura and she is getting me (and my motivation) back on track. Also, she's become a great friend! Couldn't ask for anything more. Someone who is just as invested in my personal growth as me. I could not recommend Laura enough!
Classic pandemic moment: pandemic hit and I felt terrible about not moving my body. I decided to take the plunge and get someone to help kick this butt into shape and have someone to hold me accountable. I found Laura on yelp and we started to get to work immediately. I'm in entertainment and Laura made me realize how important it was to feel confident about my body and strength, not necessarily how I looked. She works with me and my not so great eating habits, and really pushed me to stay consistent and work hard. I've noticed how much stronger and fit I feel. It's amazing the transformation inside and out. She is an absolute gem and *makes* you want to work hard without reprimanding or making you feel guilty. She just pushes you to be better! So happy I found her and can't wait to see even more transformation with her by my side!
Laura is the best trainer I've ever had. I started with her in March of 2020 and go to her twice a week. I do tandem sessions with a friend that is a male trying to gain muscle and I'm a female trying to lose weight. Laura personalizes the workouts so that both of us get exactly what we want out of a workout and never leave disappointed. She has worked with me on a meal plan and rehabbing my overall relationship with food. I have suffered several injuries from previous trainers/working out on my own and Laura has created personalized rehab programs to help restrengthen and increase mobility and is always ready with a great (challenging) modifier to any workout. Laura knows how to push and challenge you to get to your goals. She cares so much about her clients and will support you in your journey to get healthy and active! You won't be disappointed!
Laura was a better trainer than I could have ever asked for. I had sessions with her at her home gym two times per week and she was able to accommodate my schedule with 6:30am sessions and then later 7:00am. I worked with her from November of 2020 through April 2021 and I feel (and look) like I'm in the best shape of my life. She helped to transition me to the gym for solo workouts (with a plan) and I've been able to maintain the habit and incorporate Pilates as well. I will continue to go back to her for assessments and adjustments to the plan as I progress. Thank you Laura!! Bonus Points: She is very conscious of any ED concerns and I felt very comfortable telling her about mine.
Okay...I just need to take a second and highlight the hell out of this woman. Seriously meeting Laura has been life changing. When I first met her I felt an instant connection, she listened to my needs and goals and never once made me feel judged or ashamed in my journey. She encouraged and supported me and I saw such a change in my body and mindset in just the first month. Honestly such a great experience. She's worth all the time and sacrifice. If your looking into personal training look no further. Laura is THE ONE!
I truly can't say enough amazing things about Laura. I have been a lifelong non-athlete - zero coordination, falling over everything, can't bench the bar, etc. etc., so I avoided working out as an adult beyond slow runs on the treadmill. Maybe some elliptical if I was feeling crazy. At any rate, I was extremely nervous about going to any personal trainer at all because of the aforementioned issues. However, I eventually found Laura, and she was just fantastic. I have this fear of training and exercise because of a lifetime of people (rightly) pointing out how terrible I am at it, but Laura was always very non-judgmental, kind, and understanding, while also not letting me off the hook and pushing me as far as I could go. Note, however, and I believe this is a gigantic plus, she always listened when I said I needed a break and never encouraged me to go so far outside of my comfort zone I'd hurt myself. I'm planning on going back to her as soon as my schedule allows, and I would encourage everyone else to do so too. Given her breadth of knowledge and expertise, I'm sure she's amazing for the most experienced fitness folks out there, but I was ecstatic to find a trainer who was also so fabulous with consummate couch potatoes such as myself. Thanks so much Laura!
Laura is the best trainer I could ever ask for! I started my fitness journey with her in March 2021. I was in the worst shape of my life and I needed help from an expert. I was basically starting from zero - I had no prior knowledge about proper form and general fitness. I loathed working out and I needed a trainer to help me understand exercise and wellness. Laura exceeded my expectations. She is extremely knowledgeable and she takes her craft seriously. Every session is different and she knows how to challenge you without compromising your form. Let me tell you - her workouts are creative and challenging, but extremely effective! Because of her, I'm way more knowledgeable about fitness and I actually enjoy working out. I had to relocate due to work, otherwise I would've loved to stay on as a client - that's just a testament to how great Laura is! Staying active and being fit is very important to me now and I credit Laura to helping me get to this point. I am in the best shape of my life and if you need help getting there, don't hesitate to reach out to Laura! You absolutely won't regret it.
Where can I even begin with my experience with Laura..... I came to the area temporarily for a work obligation and needed to be in the right place, not just physically but mentally. I have a lot of health concerns related not just to asthma/eczema, but with my overall neck/back, bone and joint make up, and immune system. I work a desk job. Sedentary. Used to work out, but gained so much depression weight in the first 3 months of the pandemic. No matter what I did years later (nutrisystem, dieting, fasting regularly, regular walks, barre), the weight never came off and I felt like sludge. I had headaches all the time because of my neck pain, I could barely wash a set of dishes from dinner or grocery shop without being exhausted. I came to Laura for a small boost to help with stress levels, maybe to shrink down in size, build muscle if I could in that short period, and with someone who could make my safety their priority - I didn't realize I was going to get a complete transformation mentally and emotionally. I didn't even realize how drastically my physical appearance changed because I just was riding the high of finally feeling stronger, and less tired. Working with Laura saved me in more ways than one. Our first meeting we talked to fully understand the extent of my abilities and what I viewed as my physical/health limitations. I told her about the physical diagnoses my mom had, what I was likely to inherit, where my pain points are, and we got down to business. I've had trainers before but none as knowledgeable in their craft as Laura. I diligently saw trainers for 8 months at a time and didn't see results like this. She is kind, supportive, caring, and a great accountability partner. The way she runs sessions and fitness programs worked for me in a way I never thought fitness and weight training could. I needed a lot of monitoring and adjustments along the way because of my health limitations, but with Laura I never felt like where I was at prevented me from progress and getting a good work out in. Her modifications were just as hard, haha! But the priority was -- I was training safely in consideration of my health concerns. She always made sure of that. I started July 3, and saw her for 27 sessions through Oct 22. I started at 148 lbs and left at 133 lbs. The # on the scale wasn't even my priority, it was an added bonus to watch my body transform as I felt myself getting physically and emotionally stronger. I no longer feel tired doing normal daily things, she coached me through my perceptions of food and calorie intake. Nothing was off the table that she couldn't help me understand about my fitness journey. That also included discussions and help around recovery, and actual self care. If you are willing to show up for yourself, Laura will deliver and empower you to see results. There is no other partner I would recommend than Laura.
I can't say enough amazing things about Laura! By the end of 2020 I was in the worst physical shape I felt I had ever been in and I felt terrible about myself both mentally and physically as a result of it. Luckily, I stumbled upon Laura's information around the holidays and I began working out with her at the start of 2021 - it was one of the best decisions I've ever made!! Laura is extremely knowledgeable in all things related to fitness and nutrition. Her workouts are never boring, always personalized to meet my specific goals and fitness levels, and she's constantly challenging me to be a better version of myself. After working out with her for some time now, my relationship with food and fitness has completely changed. Working out used to be something I dreaded, but now I actually love it and look forward to including physical activity in my daily routine. I'm in the best shape I've ever been in! On top of all that, I have a much better understanding of nutrition and fitness - and what it means to have a healthy relationship with both of those things. Working out with Laura has boosted my self esteem, improved my health, and made me feel confident and amazing about myself! On top of all that, she's a great person with an awesome personality that keeps me motivated and laughing throughout our workouts. The music is always great and her home gym set up is awesome! I 150% recommend Laura to anyone looking to improve their health and achieve their fitness goals! She's truly the best!
Laura is an amazing personal trainer. I just had a gut feeling that she was the trainer for me and man was I right! She knows how to motivate and push you when you need it and she can also see when something is too much for you and adjusts the exercise accordingly. She customizes each workout for you and changes it up every time so you don't get bored. I felt stronger and so much better about myself after a few months of training with her. She's also a wonderful person who genuinely cares about her clients well being and, as long as you're serious about your workouts, she's very understanding if you need to reschedule on occasion. She knows that it's not just about the exercises, so she makes sure to help you with nutrition/supplements and she checks in with you about sleep, mental health, etc. I'm so thankful to have found her!
I cannot be more thankful to have worked with Laura. I, unfortunately, had a pretty bad injury. I injured my L4, L5, L6, and S1. I was scheduled for back surgery for my injury and wanted to try an alternative treatment. It required me to really strengthen up in the hopes that it would work. If I had to get the back surgery, I had to also strengthen up to ensure I could recover well. She was super invested in my success and also was very strict. I mean this in the best possible to way. She kept me on task and motivated towards my end goal. Thanks to her I was able to not only do my alternative treatment, but avoided back surgery as well as this prep helped it be a success. Even my doctor was amazed by the progress / recovery I made. The only reason we aren't working together today, is that work is too hectic and I recovered. I would recommend her to anyone!
Laura is an incredible trainer, and I can't recommend her enough! Earlier this year, I approached Laura with the main goal to learn because I wanted to build foundational skills and knowledge to be able to implement routines on my own. I also wanted to make sure I was practicing proper form. I had no prior gym/fitness experience. Laura went above and beyond my expectations! Sessions were super personalized and Laura really encourages communication between sessions and during sessions to make sure you are reaching your goals and getting the support you need. I felt so comfortable working with her and she helped me feel empowered and confident. She took the time to help me understand what muscles I was using and what I needed to focus on based on my body/lifestyle. I also appreciated that would also challenge me with more advanced exercises that I would have never thought I could I do. She is knowledgeable, supportive, motivating, amazing, and the list goes on. I did a limited number of sessions with her before continuing on a solo fitness journey, and I could not be have done it without Laura. Thank you!
Are you a trainer?
Get new clients. Change lives.