Miro Mazur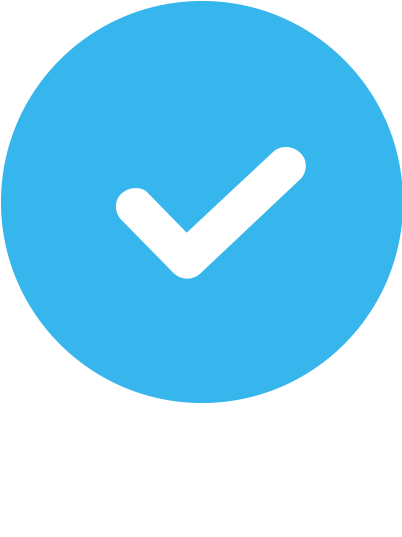 Verified
7 Reviews
About Miro
Have you ever wondered what the future of fitness would look like? Achieve the results of a 6hr workout in ONLY 20 Minutes with a Full-Body Electric Muscle Stimulation workout - activating up to 95% of your entire muscle fibers. What has been Europes biggest fitness trend for over 10 years and has been gainining great popluarity amongst professional athletes as well as actors looking to get into great shape for a role in the shortest possible time now hits LA for the first time.
Want to lose a few extra pounds? Are you rehabbing from an injury? Looking to get back in the habit of working out & get stronger avoiding plateus?
Whether your goal is to lose weight, increase muscle mass tone/firm and strength, feel confident about your body, improve your athletic performance, and not just look better but feel better in your own body you may benefit from the guidance and motivation of a certified Personal Trainer. No matter how long you've been working out in a gym personal training helps you stay motivated, on target and avoid/break through plateaus by constantly following a new workout schedule which is essential. Each session with me will be different, meaning you will never go through the exacxt same routine/program. I like to train people using different principles such as HIIT (High intensity Interval Training), Time under Tension etc. in order constanly adapt and shock the muscles from what it has been previously accustomed to. My workouts are interactive, functional, core- centric & provide you with corrective exercises that are both challenging, energizing and help in achieving the goals and results you desire effectively.
My name is Miro Mazur. Born in New York, I grew up in Europe, (Austria/Vienna). I graduated with a bachelors degree in Buiness Administration in Barcelona/Spain and have traveled extensively throughout my career which gave me the opportuinity to gather experience training people all over the world. Growing up I was always very active and involved in many sports however it wasn't until 10 years ago that I developed a true passion for fitness. I decided to embrace the fitness lifestyle years ago and so I made the choice to become a personal trainer. My 7+ Years of experience & knowledge in the fitness industry have led me to a style of training that allows me to quickly adapt and focus in on the needs of each individual.
I strive off helping others achieve their desired results which truely gives me a sense of accomplishment. I want to share my love for fitness with others who aspire in becoming a better, stronger and healthier version of themselves. We all deserve to experience how great our bodies were designed to feel. Our bodies are the only thing we need to live with our entire lives, wheteher we like it or not. That being said we might as well make it something to be proud about everytime we look in the mirror.
What I provide you with is not just a workout but an integrated program of workouts continuously adjusting and tweaking a number of factors such as exercises weights, sets, reps, intensity and range of motion along as we progress which is crucial to your success and avoiding you to plateau and lose interest due to repetition or boredom. In order to build muscle up most effectively one needs to constantly shock the muscle from what it has previously been accustomed to. This is neccesary for progress to take place.

Whether you're a beginner and new to strength training, coming back to the gym after a break or injury, looking for weight loss guidance and motivation, currently pregnant or post-partum, or even an athlete wanting to improve performance, personal training gives you an unparalleled customized training experience. My Philosophy is to get up and be active/get moving EVERY single day.

I have experience working with all different age groups ranging from teenagers, to professional athletes to the Middle aged and elderly people. I love to push each individual to their full potential, usually pushing much further then one even thinks is possible or achievable. I offer one on one personal fitness training and small group personal training.

MY SERVICES :
Nutrition Programs
Strength Training

Speed and Agility Training

Weight Loss/ High Intensity Interval Training

Firming and toning
Post-natal programs
Core and stability work for seniors
Strengthen weak muscles after injury/age
Exercise has unbelievable benefits for mental health. It's time you feel healthier and more comfortable in your own skin. With the right mindset everything is possible. In short I know how to get you from where you currently are to where you really want to be in the safest, fastest and most enjoyable way fitness can offer.
If you're ready to take action and are serious to make that lifestyle change, or have any questions don't hesitate to contact me at any time. Make an appointment to begin or continue your fitness transormation journey today and become that healthy version of yourself that your happy with.
Areas of Expertise
Nutrition

Strength Training

Weight Loss

Muscular Definition

Muscle Gain

Functional Training

Sports Performance Training

Cardiovascular Conditioning
NCCA Accredited Certifications
ISSA Certified Personal Trainer
Additional Certifications
CPR/AED/First Aid, Miha BodyTec & Glucker Kolleg Electro-Muscle-Stimulation Personal Trainer
Who I Especially Like Working With
Bodybuilders, Models, Overweight/ Obese, Seniors, Student-athletes, Women
Medical Conditions Experience
Autism, Back Pain/Issues, Bone/Joint Injury, Joint Pain, Muscular Dystrophy
Additional Languages Spoken
German, Spanish
Training Areas Served
In-home, Outdoor or Virtual Training
Lincoln Boulevard
Venice, CA 90291
Session Surcharge: $0
No Gym Membership Needed!
5535 Westlawn Ave
Los Angeles, CA 90066
Session Surcharge: $0
No Gym Membership Needed!
5570 Lincoln Blvd
Playa Vista, CA 90094
Session Surcharge: $0
No Gym Membership Needed!
I just recently met Miro after hearing only great reviews and referrals from other friends about him and thought I'd give it a try. Although it was an extreme workout which was what I initally wanted I loved every minute of it even the sweating as this means he had to be pushing me thus making it an effective workout. Two days after was when I felt the most muscle soreness kick in, however as weird as this might sound it felt great. I am very grateful to have heard of him, met him and for him to work with me to get me to where i want to be.
My experience training with Miro was excellent. This was the exact kind of workout I've been looking for a long time. Apart from his punctuality and the speed of his response the workout was simply fantastic. It was very intense and not easy to keep up with however it was great how he kept pushing me to my limits and keeping me motivated throughout the entire workout. He was also very nice and had a very enthusiastic personality. I highly reccomend him to anyone looking to give it all they got and wanting to push to their full-potential.
Hello everyone! I'm really happy to share my experience here with you all. I started training a few months ago being new in fitness, Miro made me start loving every single exercise I was doing, he took good care in explaining and correcting all the things I did wrong, putting a lot of professionalism, positive energy and a lot of fun into it. He pushed me over my limits, I'm getting stronger and stronger every day, lost a lot of weight, gain muscles and mobility, he introduced me to fitness and definitely his charisma and passion for fitness truly impressed me. I'm feeling full of energy and excitement to start every week with a new trainings plan and to spend a few hours in the gym... I learned a lot from him and learned a lot about myself and my body. Training is not a solution to a problem - Training is a lifestyle.
I've been training with Miro for a little while now. He's an amazing trainer; very supportive, patient, and enthusiastic. He's reignited my passion for being in shape, and now my body is starting to get tighter! Really look forward to our sessions together. You won't regret it!
I've been training with Miro for 6 months and can honestly say he's the best personal trainer I've had. I've had quite a few too. Miro is attentive, and understands my fitness goals, and pushes me to reach them while keeping the workouts fresh and exciting! We're constantly switching it up every week and hes a great guy and a pleasure to be around!
I've been working out with Miro since quite some time now, ..it must be around 8 months. When I just started I was very out of shape and lacking motivation especially since I used to be in great shape a couple years back but then due to a number of personal reasons kept gaining weight. Working with Miro has been a true pleasure I must say. He has sparked the light for the essence of workout for well being in me and continues to push me through each workout. Within the time I have trained with Miro I can proudly say he has helped me to burn of the excess fat I had on my stomach area which was around 22 pounds and continues to drop. I am almost at my goal weight so now I'm starting to focus more on toning and firming. I'm so thankful for him to have made this a great, fun and enjoyable experience.
Miro is excellent. I have been working with him by doing traditional and EMS training. Highly recommend.