Zachary Brown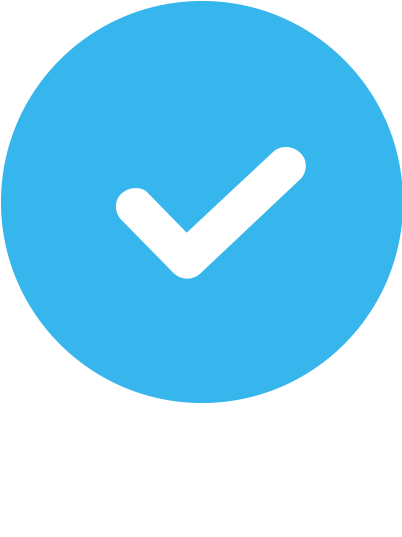 Verified
12 Reviews
About Zachary
Hey! This is Zach. I use a multi-disciplinary approach to customize the training plan for every client. I draw from bodyweight training, parkour, traditional weightlifting, gymnastics, sports training (lacrosse, basketball, and football) and rehabilitation, among other areas to create a program that will focus on you and what you would like to achieve by training. I am originally from the East Coast and came to LA to pursue my dreams of fitness and music. I majored in Physics and graduated with honor from the University of Pittsburgh. The complex nature of Physics made me a patient, focused and logical person. Optimism, Honesty, Perseverance, and Self-Awareness are all qualities deeply rooted in my personality. I have experienced a serious back injury while skiing three years ago. During my treatment and rehabilitation, I designed a focused training plan for myself and adhered to it for several months strictly. With perseverance, I made a complete recovery and continued to push my limits. I decided I should use my knowledge and my experience to encourage and help more people, and now I am working as a coach in Tempest Freerunning Academy, a west-coast powerhouse in the parkour community, and coaching people of all backgrounds privately.

I've worked with a wide range of individuals to achieve their fitness goals. I am also knowledgeable of training programmes all over the world and the theories behind them. I use myself and my fitness colleagues as a laboratory sample and see the final results. For my clients, I will use the latest and functional training protocols and techniques to design a personalized plan to help them achieve different goals as soon as possible.

Let us work out together! Let us create unlimited possibilities together!
Areas of Expertise
Core and Balance

Nutrition

Strength Training

Weight Loss

Flexibility and Mobility

Posture

Yoga

Injury Prevention

Wellness

Corrective Exercise
NCCA Accredited Certifications
NASM Certified Personal Trainer
Who I Especially Like Working With
Actors, Beginners, Post-rehab, Rehab, Runners, Student-athletes, Youth
Medical Conditions Experience
Anxiety, Back Pain/Issues, Bone/Joint Injury, Joint Pain, Limited Mobility, Lower Body Pain/Issues, Neck Pain, Sciatica
Additional Languages Spoken
Spanish
Training Areas Served
In-home or Outdoor Personal Training
I trained with Zach for 8 months and he was the motivation for me to go the gym. He handles everything from the exercises to the programming over time so that I was constantly improving and achieving my goals. I have had problems sticking to a routine and progressing in the past. Zach made sure I kept on track, all the while educating me about what I can do to accelerate my training and push myself towards my goals. He is incredibly patient and will work with you on every detail!
Love working with Zach! He is the most patient person in the world. He sticks with you through every movement, making sure you have proper form, and he really put me at ease while learning a new style of training. We have been training together for a full year. Over the last few months he has taught me the basics of gymnastics rings training, which has brought out upper body strength I never knew I had!! Train with Zach for a kind and patient experience!
Zach and me have trained together for more than 4months. He is sweet and patient. He always know how to explain clearly and make me understand what I should do. He is also passionate about fitness and life. Most importantly,he is a fun person to be around. I really enjoy my training with him.
I started out a newbie at the gym. Since meeting and training with Zach my body not only looks better but FEELS better. I feel lighter and get the same giddiness I had when I was a kid! I am so glad I chose to work towards a better and healthier lifestyle with Zach.
Zach is so amazing , I've never felt so motivated till he became my trainer , super knowledgeable, patient , professional and fun .
During a three month period, I trained with SIX different trainers. None of them seemed to focus on me while we were training. This didn't seem right to me, so I kept searching. Fortunately, I found Zach and I have since stopped my search. I know he is always there with me and his focus is on the present moment. On top of this, I come out of each session fully worked and exhausted! He's also super nice and friendly.
I lost 10 pounds in 5 weeks with Zach. He will push you just where you need to be pushed. He also helped with postural problems that had been around since I don't even know when!
I wanted a calisthenics coach to help me learn some harder-to-attain skills. I was working towards the bar muscle up and handstand specifically. My training was kind of all over the place and progress seemed nonexistent. After seeing Zach coaching someone at Muscle Beach Venice I approached him and was impressed at how easy to talk to and friendly he was. I trained with him for months and achieved both my goals. He definitely knew exactly where I needed to focus in order to progress and he gave me tips and drills to try while on my ownn so I could grow my own knowledge of different progressions. Zach is a great guy and will definitely help you achieve your goals!
I've working out for more than 10 yrs, and Zach is def the best personal trainer I've ever had. He has deep understanding of physical differences of each person and prepares the customized working-out program that my body really needs. He is also very patient and a pleasant person to work out with! If you wanna make your body and days happier, Zach must be the perfect choice!
Zach helped me geeatly. He inspired me to be a healthier me. With Zachs help i was able to start to move freely more easily than i had in years. Zach got me to using more muscles in my arms and back than i knew i had. Zach is truly all about fitness and should b your go to man to make you limber again or for the first time in your life. I know he is the best selection of a trainer i have made in many years. Thanks Man
Zach is a truly knowledgeable trainer. He doesn't come with pre-set workouts. He figures out what it is that you need and want and he cooks up a recipe unique to you. Working with Zach has been the most personalized experience I have ever had with a trainer. Thanks Zach.
Zachary is extremely well informed about the structure and function of the human body. In explaining my goals for my sessions, he was able to deduce what areas were weaker and needing focus and streamlined a program based off of that. He was also able to explain his choices for exercises and movements by linking it back to my weaker areas. He has a very calm and friendly presence and knows that safer, controlled movements can bring just as much progress than pushing yourself until you lose form (and possibly create more injury). I was working on upper body strength (can't do a pull up!) and I saw a good amount of progress in the sessions I had. I also liked that every exercise I was taught was something I could continue on my own (simple enough and well explained). He's not worried about tiring you out so you feel like you "got a workout" but he will definitely make sure to push the muscles you're focusing on to their limits!! If you're looking for a thoughtful, informed and safe approach based on your body's needs, Zachary would be a great choice!