The BEST way
to exercise.
Maine personal trainers delivered to
your home, park, or building gym.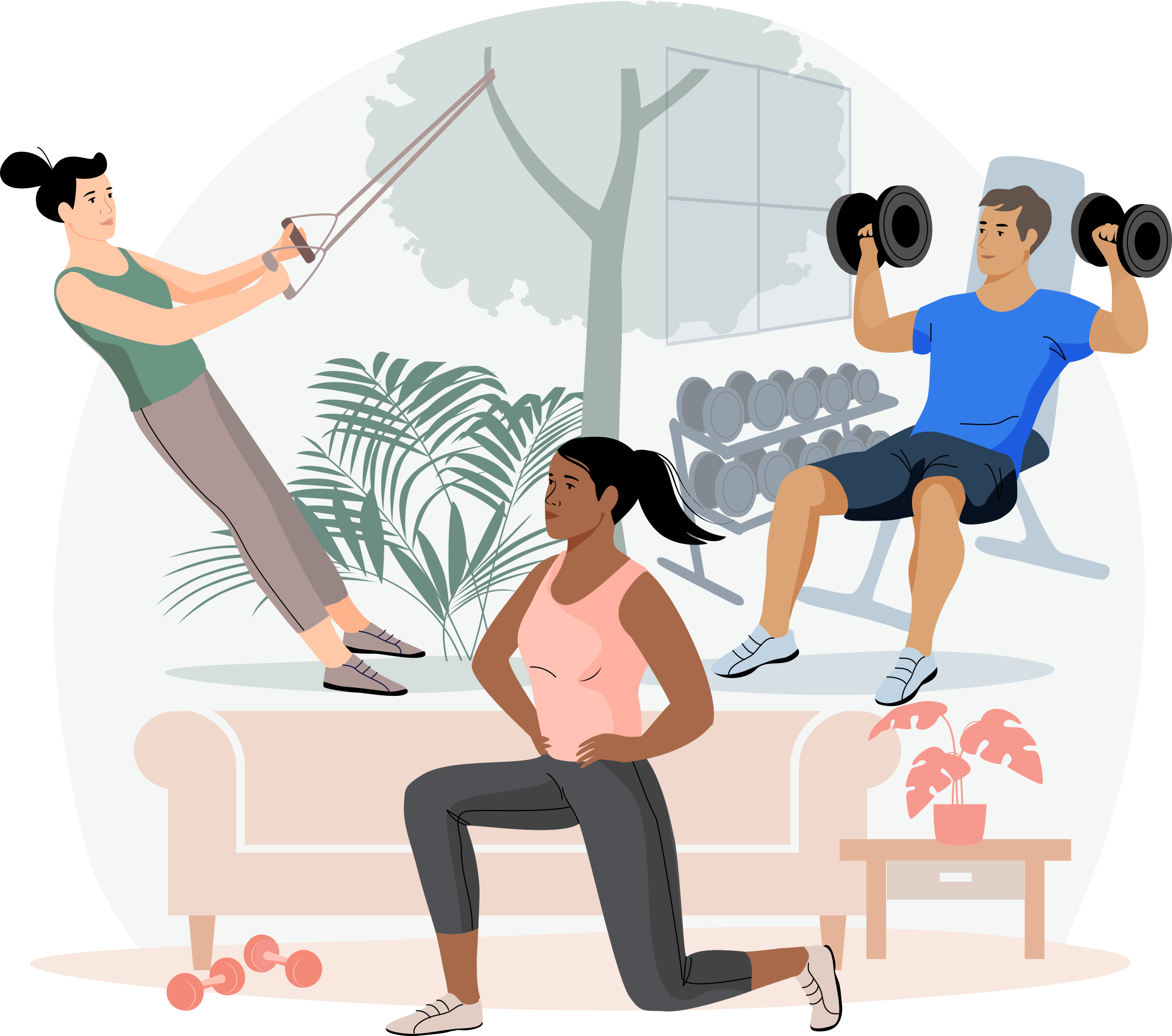 Find Your Trainer makes getting fit simple.
Exercise where you want, when you want.
Get healthier, stronger, and feel your best!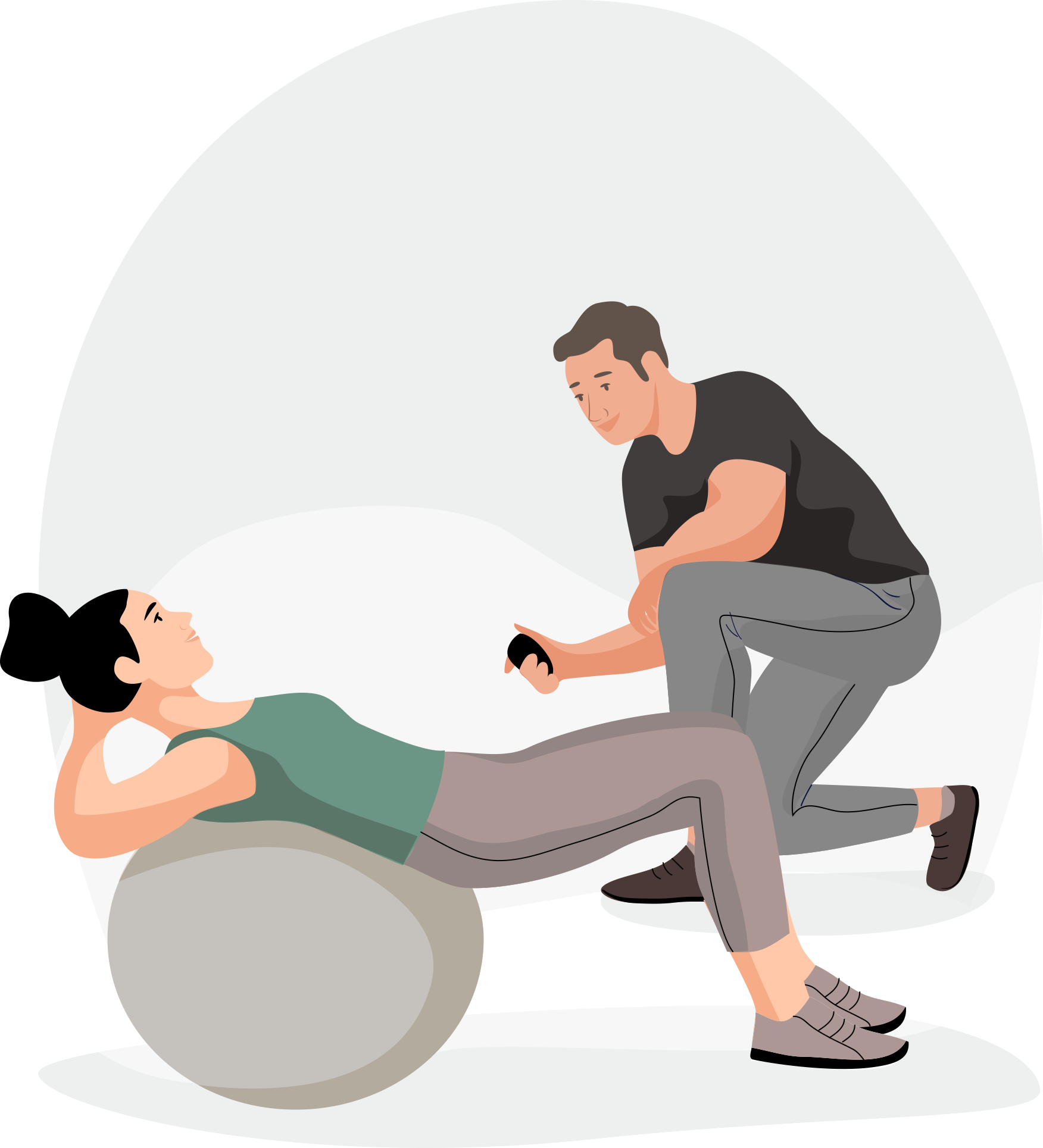 Let's face it, getting in shape can be hard. Our Maine personal trainers will create a personalized workout plan, show you what to do, and support you every step of the way. We are committed to your long-term success.

FYT Pros have helped thousands of people just like you.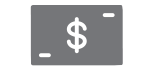 Read reviews of personal trainers in Maine and pick the perfect one for you.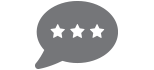 Book a certified and vetted trainer for a lot less than the gym.
Maine personal trainer reviews

Professional!
On time and well prepared. A joy to work with!

Love my trainer!
First session went even better than I could ha e hoped! Thank you!

Maurice - excellent trainer
Maurice was hired to work with my 18 year old son who wanted to learn more about lifting weights, become stronger, learn about martial arts and come back to working out after a injury sustained playing basketball. Maurice is a really nice and caring individual and a great trainer. He made my son ...

Been training with O'Neil at
Been training with O'Neil at my building gym for a few weeks now. He always comes prepared and is very organized, making it easy for me to track my progress. He makes himself available if I ever have any questions and seems very knowledgeable. I look forward our future training sessions!

She is awesome! Highly recommend!!
She is awesome! Highly recommend!!

Terrific
On time, energetic, smart.

Excellent service
Excellent service

Great!
Very easy to use and great trainers!

Michele is amazing! Love everything
Michele is amazing! Love everything about our sessions!
How it works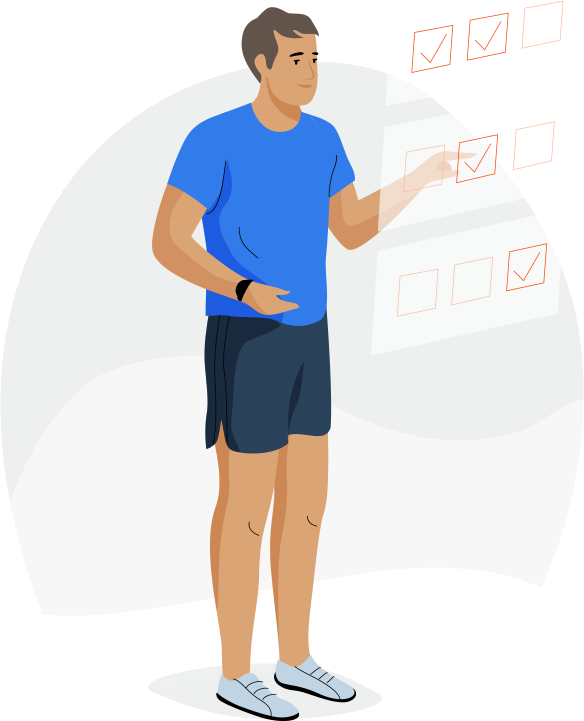 1. Take the quiz
Get matched & pick the
perfect local Maine trainer for you.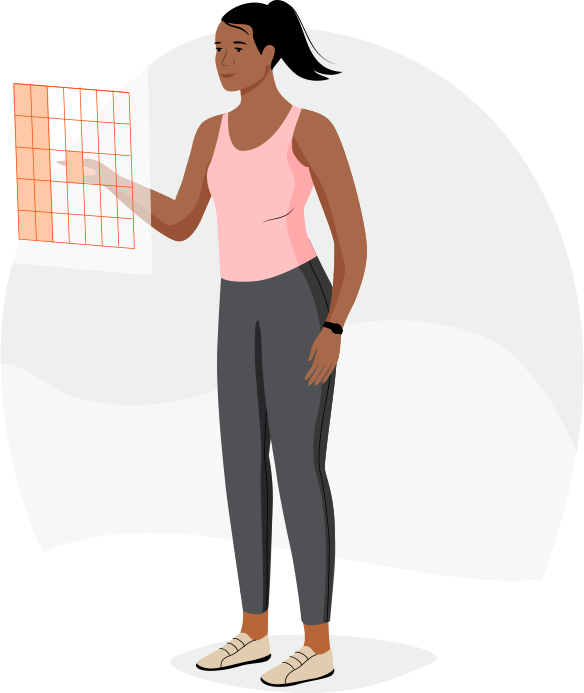 2. Book your session
Pick a time &
securely pay online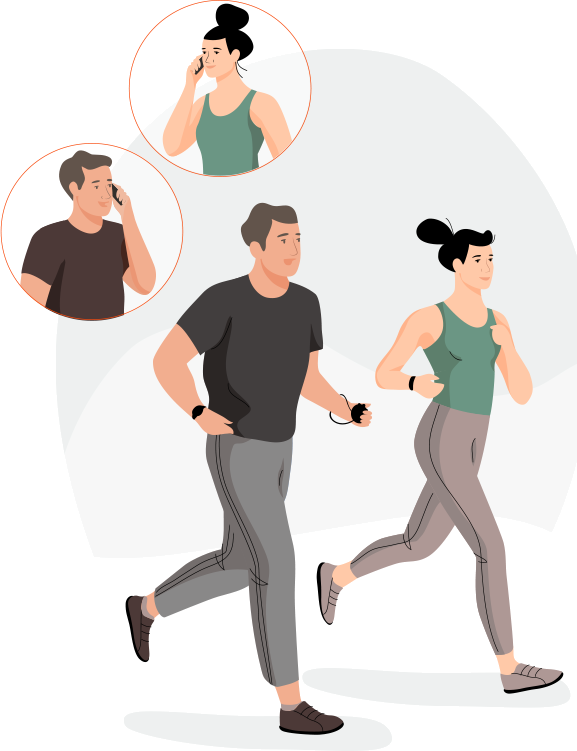 3. Get FYT !
Schedule your free phone
consultation & start working out!
The FYT promise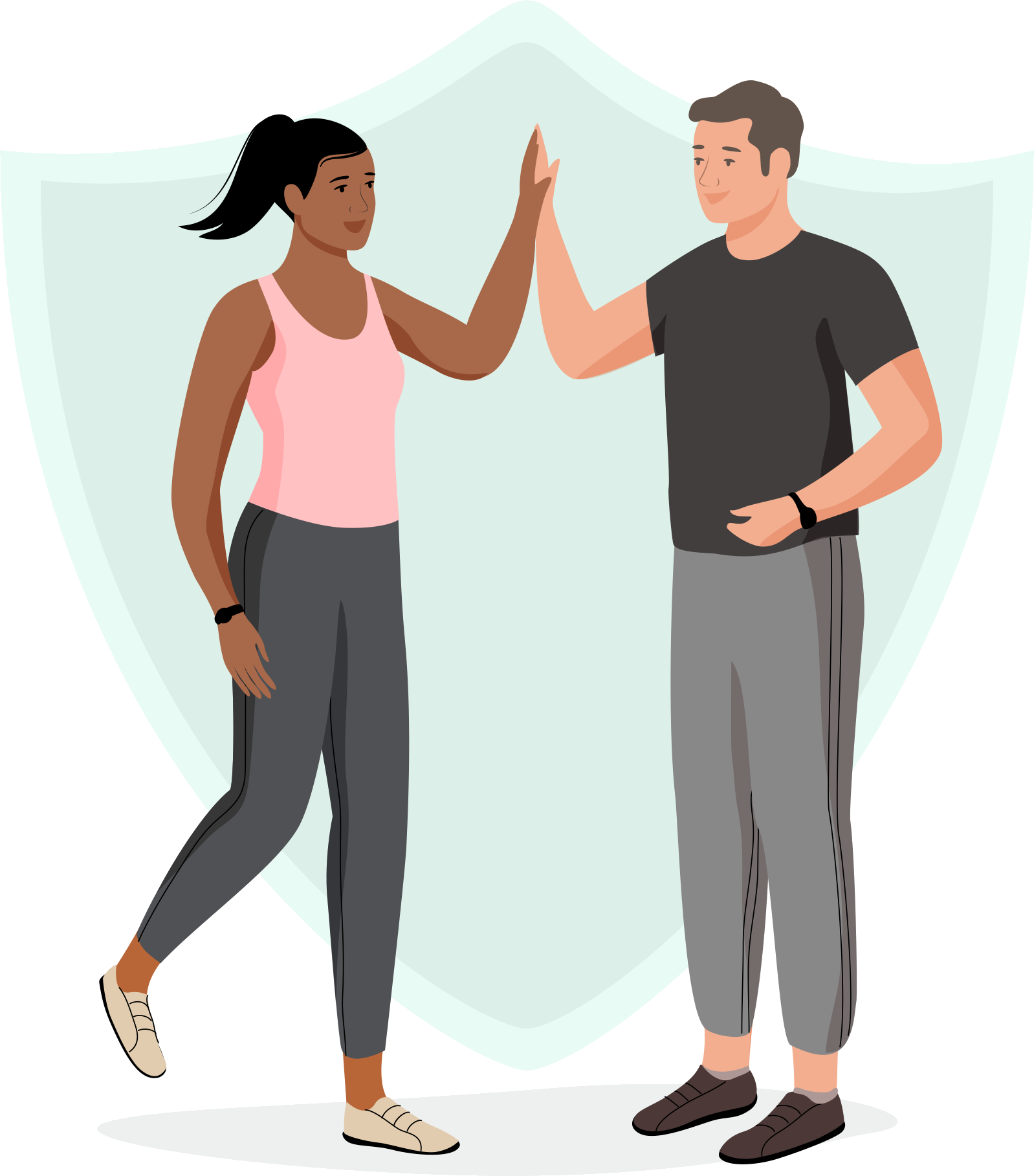 FULL money back guarantee after your first session if it isn't the BEST exercise experience you've ever had!

Always be supported. Never judged.

All FYT Pros are certified, insured, and complete a full background check.

Your trainer will bring all the equipment you need for your workout.

Free phone consultation after you book your first session.
As seen in








The best personal trainers in Maine
Andrea Lepcio
(3 reviews)
I always have a blast with Andrea! She comes up with fun routines that I would never think of on my own. She gets me working muscle groups important to balance and posture that have made me a better runner. I have made loads of improvement with a nagging hip injury, too.
Train with Andrea
Dan Baker
(1 reviews)
I've been training with Dan for the past 9 months and I've lost 30lbs and gained so much strength and muscle tone back in my body. I feel so much better than I did before I started. I work out with him twice a week - he comes to my home, which is awesome because it forces me to be accountable! We do mostly strength training in our sessions, and he instructs me to do cardio 3x a week on my own. He is also *extremely* knowledgeable about how the body works and how different vitamins/supplements/exercises will affect different parts of your body. And, having gone through a significant weight loss himself, he has tons of knowledge on how to eat right, and great ideas for making healthy substitutions to otherwise unhealthy foods. My favorite part of working out with Dan is that he has taught me how to use everyday items I would find around my home to use during my work outs (for example, using gallon water jugs as weights! or the edge of the bathtub as a bench for push ups or dips!) This makes life really easy if you are like me, and hate to go to a gym! He is also understanding and flexible if I need to make a change to our schedule once in a while, and will do his best to accommodate, which is very nice! I highly recommend Dan as a personal trainer!!
Train with Dan
Jeff Dutremble
I was at a fork in the road, looking down two polar opposite paths. I knew that I needed to change - to pick myself up and to turn my life around to be a better father and husband.

I know what it feels like to be on top of the world. The same week I graduated from Dartmouth College, I signed a contract to play professional baseball with the Pittsburgh Pirates. My childhood dream came true, and the years of hard work that my father and I put in had finally paid off. But in a blink of an eye, it was over. After one year of living my dream, - and winning a championship in the process - a shoulder injury ended everything.

?An over decade-long nightmare ensued. I battled depression, substance abuse, apathy, and self-hatred.

?The day my wife and I found out she was pregnant, I knew that I needed to change. With the help of personal training, counseling and life coaching, I made the conscious decision to choose the best path for me, and in doing so, I learned what it takes to get back on the right track.

It starts with a self-recognized need and want for change - a motivating factor - that ultimately serves as the fuel for the transformation to start and more importantly, for the changes to last. For me, my "why", my motivation, my fuel, was - and still is - my wife and my daughter. They are the reason I get up in the morning. They are the reason I turned my life around. They are the reason I launched HOTFIT.

Are you ready for a change? Call me. I'm a Doctor, an ACE Certified Personal Trainer, Nutrition Specialist, and Life Coach. I can help you get to where you want to be, wherever your where may be.
Train with Jeff Suzanne Scroggins
I have always led an active lifestyle and have been passionate about fitness. Prior to joining a gym in January of 2010, I was involved in a number of co-ed sports including volleyball, soccer and softball. I also trained in martial arts and hold a second kyu brown belt. While the birth of a child comes with some amazing experiences, having a little one also presents time management challenges. No longer did I have the time for structured sports teams, and as a result, I started going to Union Street Athletics. Initially I was attracted to USA because of the many group fitness classes and the varied times that they were offered.

Over time, I consulted with a personal trainer to determine how to get more out of my workouts and eventually became a Les Mills CX Worx instructor, which is a 30 minute class focused on the core. In March of 2013, I became certified as a Les Mills Grit Series Coach. The GRIT Series includes three different workouts- Plyo, Cardio and Strength- which take place in a small Group Personal Training setting. I enjoyed coaching for about a year and a half. I then offered one Boot Camp per week.
In May of 2013, I became ACE Certified. They say a journey of a thousand miles begins with a single step. While achieving your fitness goals might seem like a thousand mile journey, choosing the right personal trainer is the best first step. As your personal trainer, I will work with you to build a fitness plan and help guide you along your journey. I am on a journey to discover the ultimate me. I would welcome the opportunity to help you do the same.
Train with Suzanne
Leah Glickman
I've worked with a variety of clients in the past and enjoy coming up with new, creative ways to engage clients in exercise. A typical session is whatever you make it - it can range from new cardio ideas, plyometric training, using TRX ropes ... you name it! Some clients I've worked with in the past have been a college student looking to get in shape and stay active, a client looking to loose weight and reduce blood pressure, and an older active adult with arthritis who wanted to gain strength to keep up with her grand-kids.

I became a trainer because I enjoy helping people, especially through health and fitness. I was a competitive figure skater for 10 years before attending Skidmore College in upstate New York where I graduated in May 2018 with a double major in Health and Exercise Science and French, and a minor in Education Studies. I had the opportunity to study abroad in Paris, France for a semester in the spring of 2017 and I was on the executive board for the college's branch of Big Brothers Big Sisters as well as being a mentor for 4 years. I was also a tour guide and enjoyed showing the school and my life at Skidmore with prospective families.

Outside the gym, I enjoy hanging out with my friends, eating and cooking all types of foods, and taking photos.
Train with Leah Alexis Johnson
I received my ACE CPT back in January of this year and have been working at the UMaine Campus Recreation ever since. Working at the campus recreation center, I have had the privilege to work with a variety of people from college student to people in the surrounding area. I have a huge passion for working out and living an active lifestyle and I want to share the passion with people. Reason being that fitness has helped me become not just more body positive but also more confident in everyday activities. It has allowed me to create so many new friends (both in and out of the gym) and do things I never thought I would do, like play rugby. It has added discipline and structure to my life and I want to share that with others. I became a trainer to help people discover their true potential and get past barriers both physically and mentally. I am a firm believer that working out not only makes you healthy but also happier and it helps build confidence. I will push you but that is because I want you to know that little voice in your head telling you can't is lying to you and you are capable of a lot more.

Train with Alexis
Bj Grondin
All clients get an individualized assessment based on their goals and limiting factors needing to be assessed. I train everyone based on the three planes of motion and provide correctional exercise along with general fitness. I also work with many athletes in reaching their goals of making it to the next level no matter what that may be. The assessment is free so come meet with me if you are interested and have any questions

Functional Training. 3 Planes of motion and integration rather than isolation.
Train with Bj
Jessica Aspiras
My clients all receive a fully personalized experience. I will customize our in person and online training to your needs after an initial assessment and goals discussion. I also offer group fitness training and classes - get together with friends and save money in a semi-private environment!


Train with Jessica
Sandra Garfinkel
I use a blend of modern and ancient techniques to teach clients how to regain and remain balanced in body, mind, and spirit. I offer body-weight training, circuit training, metabolic conditioning, Yoga, Reiki, essential oil therapy, and meditation techniques that aid clients in getting their bodies in shape, stilling their overworked minds, and aligning them with their intuition. The work is always based in meeting the client where they are, and helping to instill the motivation necessary to use these techniques while in session together as well as on their own. Please call or email with any questions or to set up a consultation to discuss your needs and goals. I look forward to meeting you!
"The journey of a thousand miles begins with a single step" Lao Tzu
Train with Sandra
Are you a Maine trainer?
Get new clients. Changes lives.