Maryland Personal Trainers. Delivered.
Find a Personal Trainer in Maryland
Find Your Trainer delivers you the best personal trainers in Maryland.
Train with a vetted and certified personal trainer
anywhere - a gym, your house, office, hotel or outdoors.
What Our Clients Are Saying
The Best Personal Trainers in Maryland
Maryland's Top In-home Personal Trainers
Best of 2017 - Check out these highly rated in-home personal trainers in Maryland
Wil Adjanohoun
(14 reviews)
I was referred to Wil because I needed help to cure back pain after a fall from a ladder. I had gone as far as I could go with doctors and chiropractors. I still experienced situations that would tire my back very rapidly, limiting what I could do. Wil developed a program to strengthen my core and coupled that to work on improving my balance. While working on my back problem, Wil also identified other deficiencies in my conditioning and has provided exercises to improve them also. I thought I was in decent condition for my age, mid-70s, because I was fairly active before the accident. Wil's program to address those deficiencies he spotted has me in better condition now than I would have been in had I not had that fall. He is easy to work with, enthusiastic, and also monitors the workouts very carefully so as not to overstress you and create a new problem. Wil has also been very accommodating in altering the scheduling of sessions on short notice. I recommend him highly.
View full profile
Leyla Fandey
(2 reviews)
I really enjoyed working out with Leyla . She always have her way to motivate me . Leyla is very creative and each session focuses on different part of your body . You never get board with her training! Leyla is firm and fun!
View full profile
Dan Amzallag
(1 reviews)
I trained with Mr Dan for a few weeks now and I am amazed on how much he knows about the industry. I just don't get a trainer with Dan, but also a good listener and therapist. He has a vast knowledge in nutrition and so much more. The hour goes by so quickly. Thanks Dan George
View full profile
John Shaddock
I have been in the fitness business since 1987. I have been involved in combat athletics for 46 years. I started wrestling at age 3 and since I have trained in multiple styles of martial arts. I was the 1989 New England Diamond Belt Boxing Champion. I also have taught the Fitbox, fitness through boxing class at my gym since 2008. I train people of all levels and teach them boxing fundamentals and condition them through self defense . I have a fully equipped studio. I look forward to hearing from you.
View full profile
Sean Taylor
I feel a healthy lifestyle with proper exercise should be a (way of life) so all the other important aspects of life will fall right into place. Starting a fitness program doesn't have to be overwhelming or stressful. It's my job to put you on an effective road to YOUR goal. And to help you make it a WAY of life that makes each session something to look forward to!
View full profile
Matt Bible
You can expect a challenging, yet fun program that will help you lose weight, gain strength, get that six pack you always wanted, fit into that dress you always wanted to fit into, and help prevent injuries. I do not use gimmicks, false promises, magic potions, or pills for your programming. I have my own personal experience with weight loss, strength gain, and injury recovery. I struggled with my weight, but I have kept it off for over 9 years and I want to help apply those methods for you too. I have my own equipment, and I can travel to your apartment complex gym, your local park, your house, or your business. I provide email and phone support. I will provide you with a recap of each workout you have done utilizing interactive technology you can easily keep track of. I will provide you with a questionnaire and a physical assessment so I can create your workout. No two workout plans are going to be exactly the same. I look forward to working with you. I am based out of Rockville, Maryland, but I will travel within a reasonable distance throughout the Washington, DC area.

I believe in a mix of hard work and healthy sustainable nutrition, not the latest diet fad. There is no substitute for that. Sure some people drop weight significantly from the fad diets, but the drop is not sustainable, and most people end up gaining the weight back. I study the latest gadgets and make sure they are useful for your success rather than just some over-hyped gimmick that will just collect dust. I provide motivation and accountability not just the hour we train, but outside of our sessions as well. There are mixed opinions about this but I believe in avoiding machine weights (except in the case of working around an injury or to correct a significant muscular imbalance) because they isolate one part of the body, as opposed to using free weights or bodyweight exercises, which recruit several muscles at once and give you a much better overall workout.
View full profile
Bryan Sumardi
Bryan Sumardi
SumoLifts.com
24 year old USAPL powerlifting in the 66kg class. MD junior (20-24) USAPL record holder in the squat, bench, and total category. With that being said, my favorite movements are the squat, bench press and deadlift. If we have access to weight, I promise you will be a stronger person instantly. I also know how to train with bodyweight exercises as well.
Depending on how many times, you are available to train, I like to train with a push, pull, legs or upper body, lower body split. I can get more into detail on a person to person basis.
I also handle my nutrition with flexible dieting such involves macro counting. *Just a heads up MyFitnessPal is going to have a learning curve and it is a free app for both android and apple.*
View full profile
Daniel Black
I am extremely passionate about getting the most out of those I work with and being a positive influence in their lives. I am a Certified Strength and Conditioning Specialist who has worked with athletes from over 30 different sports. See more at ThriveMovement. Fit Although my specialty is athletic training, I love working with people from all training levels and walks of life. My primary goal is to help people move better and enhance their health and well being!

My primary philosophy is based around Applied Functional Science, the study of the body from a biomechanical perspective as it functions in sport and life.
View full profile
Karen Raucher
Karen Raucher is a personal trainer with over 20 years in the fitness industry. I train clients in my studio in Ellicott City, Maryland as well as in the comfort of your home. I design workouts specific to your needs and fitness level. I can help you get stronger, tone and healthy. With my guidance you can lose weight and feel better about yourself. I specialize in weight training and nutritional guidance. I believe if you eat healthy and exercise you will feel stronger and feel better about yourself.
I really enjoy helping people. I have helped many of my clients become stronger and more confident in themselves. Helping my clients Lose weight and get into shape are just one of the many things that I offer my clients. You can visit my food blog at https://www.facebook.com/bestformfitnessmd.
My sessions are one hour in length and include cardiovascular training, weight training/toning, core training and nutritional guidance.
View full profile
FYT's Featured Maryland Personal Trainer
Ryan Hartsfield
Today's world is all about performance. We are called upon to perform in a myriad of situations on a daily basis. Whether you are a professional athlete or a working professional looking to live a healthy lifestyle, how your body performs is paramount to your success. It takes a deep understanding of how the body works and then applying that understanding to create a process whereby immediate and positive changes can take place. Like a piece of art, each body is unique and requires a specific program designed to meet desired athletic and fitness goals.
Ryan utilizes a functional training and movement-based philosophy to prepare the body for transformation. As a championship athlete, Ryan coaches his clients on how to bridge the body and mind to always be focused and sharp. Training sessions are designed to be efficient, effective and most importantly, safe in order to meet the goals that are set forth. However, it is up to each client to perform the necessary work outside the gym in order for a fitness plan to be successful.
THESE THINGS COST ABOUT THE SAME AS A PERSONAL TRAINING SESSION
There are splurges and necessities. All of the below items are similar in price to a training session but won't make you feel half as good. Invest in yourself!
MOVIE TICKETS & POPCORN FOR TWO
DINNER OUT AT A RESTAURANT
More Maryland Personal Trainers
The Maryland FYT Difference
Find Your Match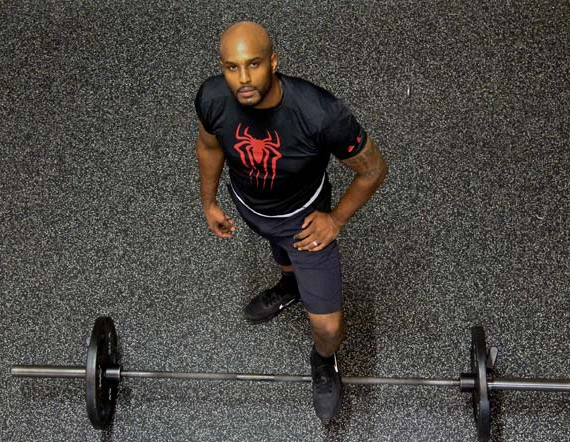 Our approach is different. We recommend personal trainers in Maryland based on you. Your goals. Your schedule. Your location. Your lifestyle. After all, this is personal training.
Find Your Match
Train In-Home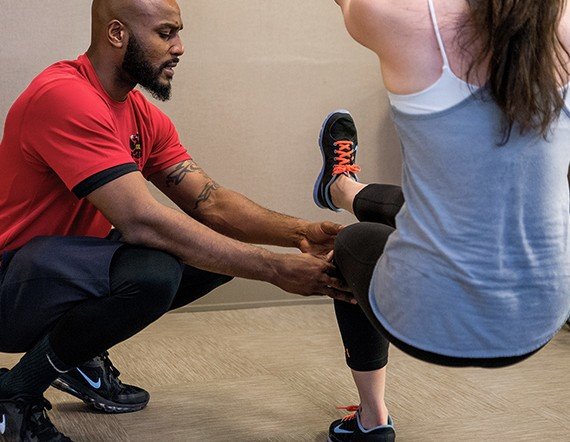 Our trusted and vetted Maryland personal trainers will meet you at your home, office, hotel or at the park. Schedule when and where it's most convenient and comfortable for you. And we even bring all the equipment.
About In-Home Training
Train With Friends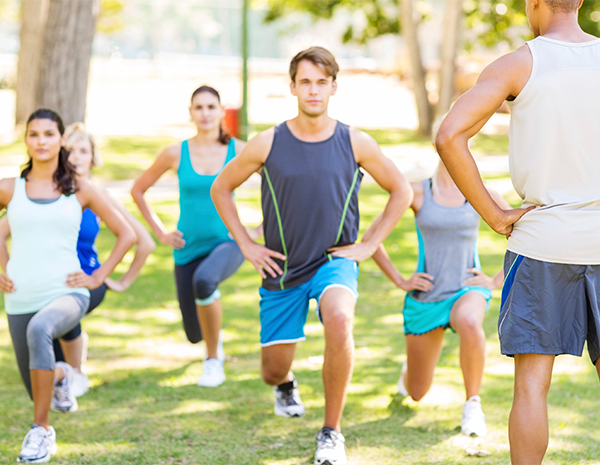 Train with a partner or up to 5 of your friends with Partner & Small Group Training session options. A Maryland personal trainer comes right to your door! Split the cost, have fun, and bring new meaning to the phrase "squad goals".
About Partner & Small Group Training
Train at Top Gyms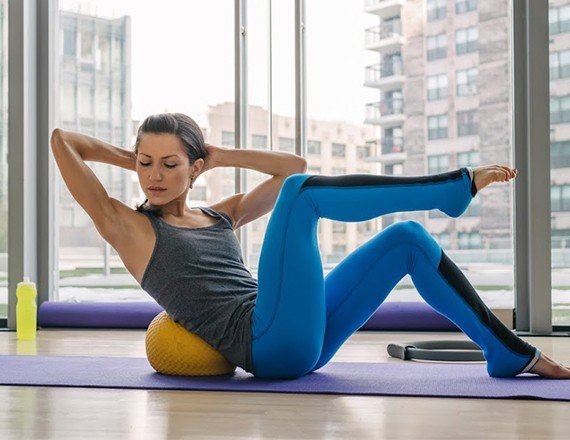 We've partnered with the best personal training gyms in Maryland so you can train at the top gyms and studios in the city. You never need a gym membership to book a personal training session.
Simple & Affordable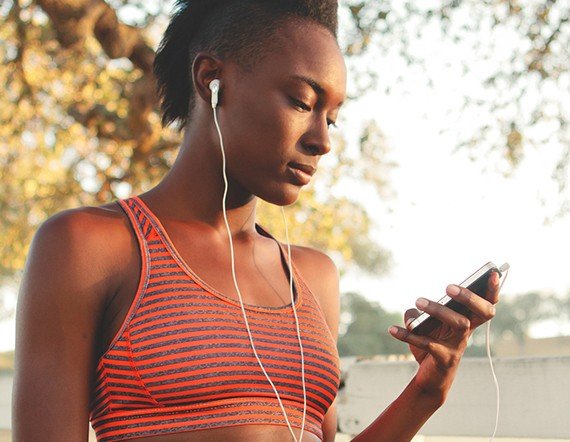 Search, schedule & pay for personal trainers in Maryland all from your desktop or mobile device.No sales pitches and no back and forth. No memberships. No contracts. No expensive packages.
Trusted & Secure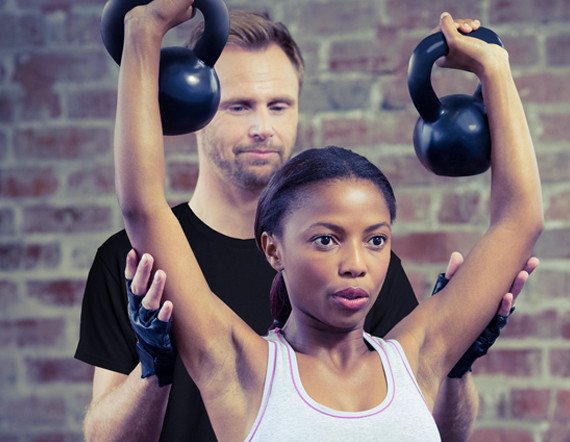 Pay securely and train safely with a vetted and insured Maryland personal trainer.
Previous
Next