Lamont Boone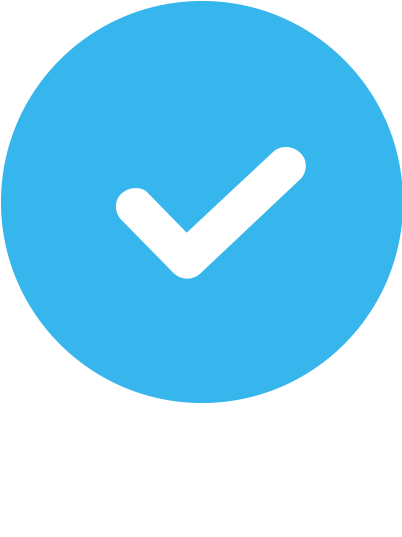 Verified
17 Reviews
About Lamont
As an ISSA (International Sports Sciences Association) certified fitness professional & Boxing Institute Certified Boxing Fitness Trainer, I can help you set realistic goals and transform your health and your life for the better. I can help you look and feel your best, plus help you enjoy yourself along the way. I will put together an individualized program for you based on your current physical condition that will help us get you to your desired goal. Please understand that losing weight, building lean muscle & increasing your endurance is not something that's going to happen in a short period of time. It takes work & consistency (4-6 workouts per week) & a proper diet (they go hand in hand). If you're truly serious about changing your lifestyle you should see this as a 4-6 month working relationship & then a lifetime of maintaining for yourself. I love to see people take control of their health by changing their lifestyle to become more fit and healthy. I have a deep passion for helping those who want to change help themselves along the journey to a new lifestyle. I'm looking for clients who have that fire in their bellies to want to change their bodies & their lifestyle. The first change you must make is your mindset & knowing that you can reach your goals. Sometimes I find myself wanting to help someone more than they want to help themselves. You have to want it. I can't make you change, I can only encourage & educate you to the best of my abilities. Fitness is not something you casually do once or twice a week. For those who want to be fit & healthy for the rest of their lives engage in some form of fitness daily, along with eating a well rounded healthy diet. This is what I desire to teach you, a lifestyle not a temporary fix. Looking forward to helping those who want help. My goal is to have clients tell me thanks for inspiring me to start & keeping me motivated & consistent. My hard work has paid off more than I ever thought it could ?.
My favorite client story
A couple of years ago I was on the tennis court hitting some balls against the wall when a gentleman came onto the court & asked if I would like to him some with him, so I said sure. After a few minutes he needed a break so we sat down & chatted & found out we had a few things in common. He informed me he was looking to get in better condition (about 100 lbs overweight) but didn't know how to go about it. So I told him what I did for a living. He was amazed that our paths had crossed that day. So after showing me that he really had a desire to want to change he became one of my best clients.
My favorite exercise
Weighted Burpees. Works the whole body & gives you an incredible cardio workout as well.
My training philosophy
I want to help clients build lean muscle mass while burning excess fat.
My training experience
I started out training friends & family, then it became a part time thing where I satrted charging a fee. Sixteen years in it's a full time job because I want to see everyone live a long productive healthy life.
Areas of Expertise
Core and Balance

Strength Training

Weight Loss

Flexibility and Mobility

Boxing

Muscular Definition

Muscle Gain

Kettlebells

Functional Training

Cardiovascular Conditioning
NCCA Accredited Certifications
ISSA Certified Personal Trainer
Additional Certifications
Boxing Institute Certified Boxing Fitness Trainer
Who I Especially Like Working With
Actors, Beginners, Brides-to-be, Cancer Survivors, Dancers, Law Enforcement, LGBTQIA, Men, Middle-aged, Military, Models, Overweight/ Obese, Peri/Post-menopausal, Post-rehab, Pre/post-natal, Runners, Seniors, Student-athletes, Women, Youth
Medical Conditions Experience
Asthma, Back Pain/Issues, Bone/Joint Injury, Breast Cancer, Diabetes, Fibromyalgia, HIV/AIDS, Hypertension, Joint Pain, Knee Pain/Issues, Limited Mobility, Menopause, Obesity, Prediabetes, Shoulder Issues, Stress
The only thing I can say is LaMont knows his stuff. Since working with LaMont for a month now my endurance and overall fitness has change. It's only been a month and people already can see a difference in my physical appearance. I highly recommend LaMont as your personal trainer and I can not wait to see how far he will push me to my end goal. 1 month down and several more to go.
The only thing I can say is LaMount knows his stuff. Since working with LaMount for a month now my endurance and overall fitness has change. It's only been a month and people already can see a difference in my physical appearance. I highly recommend LaMount as your personal trainer and I cannot wait to see how far he will push me to my end goal. 1 month down and several more to go.
One of the many things that stands out with LaMont is his flexibility with my schedule… I own my own business that my schedule can change from time to time and LaMont Always works with me on makeup days for fitting me in when he as an open slot. He also modifies the workout to fit any short comings with any old injury. He keeps the workout fun with challenges and positive energy.
He is super awesome. I am on week two and doing 1 minute planks and push-ups after not working out after a year. He Literally goes above and beyond because I had a flat tire today and he was nice enough to put my spare on. I Can't say enough great things him. I just started week 2 & can see my little muscle popping out lol. #MusclesByLaMont. He is also always on time and very professional. He is very courteous and will not let you slack off which is exactly what I need.
I would like to thank Lamont Boone for inspiring me to get fit and healthy. It's a tough journey but Lamont is very encouraging to me, he's confident, and he is patient with his clients and that goes a long way with me. Lamont is an excellent trainer ?
I started working with Mr LaMont so that I could get back on track with exercising, and get back in shape after having my second child. He has been very great at personalizing my workouts, to fit my needs. He is accommodating when it comes time scheduling the workouts, and I appreciate his positive outlook on health and fitness. His personal training style, to me, is more of a teacher rather than a drill sergeant. I've worked out for years, from yoga to crossfit, and yet I am still learning new things from Mr LaMont.
Lamont is great...he is patient and willing to work with me at my fitness level.
Boone is a great trainer who listened to my concerns. He is showing me how to achieve results despite my medical issues. I am very pleased with his services!
I'm only a few weeks into my workouts and I'm actually having fun. I may feel like I'm dying from time to time, but once I'm done I feel great! Lamont keeps you motivated and provides appropriate workouts tailored to you. He knows how hard to push and encourage you without pushing you over the edge. Another plus is that he is able to work with my schedule, which is a BIG deal for me. Highly recommended!
I used to be in the military and have gotten out of shape. I have told Lamont what I needed to get there and he has gone over and beyond to make sure I get what I need. My workouts are fun and I don't even want to leave! I have had many trainers and this one is a keeper
Mr. Boone is a well informed fitness coach. He is motivational and inspirational in those moments when you feel you have nothing left to give. If you are looking for a dedicated, reasonable fitness trainer he's your go-to guy.
Mr. Boone is a patient, caring and calming motivator. he knows when you need pushing because you aren't giving your best effort. He always encourages and never hesitates to ask if I'm in pain or feel discomfort instead of being just tired. I wish I could give him more than 5 stars.
Great trainer. Knowledgeable, patient, dependable, attentive. Gives serious but calm encouragement. You'll be very pleased!
Lamont seeks to make his clients achieve their fitness goals. My first 3months got me on the path to achieving my fitness goals. He's friendly and encouraging! I recommend his services
Lamont is clearly an experienced trainer. He conducts his sessions in a professional manner; making the best use out of the short time allotted. He is patient, yet firm, and pushes me to do the many things I suggest I can't do. He's usually right; I get it done. He tailors his instruction to his individual clients. He listens and makes adjustments to routines when needed. Although it's only been a few weeks, my body is physically changing thanks to my sessions with Lamont. I used to dread working out. I now look forward to my sessions as I can hardly wait to see what the end result will be.
I worked with Lamont for 9 months to tone and gain strength and flexibility. He helped me achieve these goals and I lost 27 pounds in the process. As a former athlete with bad knees, he tailored the exercises and I am able to do lunges with 15 pound weights. I would have never thought this possible. He recommended yoga exercises to help with my poor posture. He varies the exercise program frequently so that my muscles are challenged. I like that he uses exercises in his program that are portable which makes for no excuses when traveling. He sends texts to help with nutrition, motivation or any other helpful tips for me. He is dedicated and engaging to help achieve realistic goals. I am ecstatic with my results and have seen similar results in others. You won't be disappointed.
He is working with me once a week and I am seeing results. He takes time to explain what I need to work on during the rest of the week. I am happy with the results and will continue with the training.