Massachusetts Personal Trainers. Delivered.
Find a Personal Trainer in Massachusetts
Find Your Trainer delivers you the best personal trainers in Massachusetts.
Train with a vetted and certified personal trainer
anywhere - a gym, your house, office, hotel or outdoors.
What Our Clients Are Saying
The Best Personal Trainers in Massachusetts
Massachusetts's Top In-home Personal Trainers
Best of 2017 - Check out these highly rated in-home personal trainers in Massachusetts
Heather Thompson
(1 reviews)
Heather is my personal trainer, and I have known her in a professional capacity since January 2007. I decided I wanted to get in shape with the assistance of a personal trainer to get ready for my wedding in July. There were a dozen staff at the facility where I was working out, but something about Heather made her stand out to me. I watched her workout every single morning - she showed such discipline and dedication. I chose her as my trainer based on this observation alone, and I am so glad that I did! I signed up for ten sessions, and I have renewed sessions with her every month since January. She was/is completely dedicated to helping me achieve my goals. She designed a program that fit best for me, and even went so far as to assisting me with my nutrition and eating habits. Her goal is to promote health/wellness and awareness in her clients, and she has certainly exceeded all of my expectations. She motivates me, inspires me, and she continues to challenge me. Since working with Heather, I have lost inches and pounds, but also decreased my body fat percentage by 20%. For the first time in my life I am out of the "obese" category. I am happier and healthier than I have ever been. I owe that to Heather, thank you for changing my life!
View full profile
Krista Patronick
I'm Krista Patronick and I'm the owner and sole trainer at Phoenix Personal Training. I'm ACE and NETA certified, and specialize in weight loss, training student athletes, and helping my clients live their healthiest lives.


I'd always been overweight as kid. My mother was very overweight when I was young, but in my early teen years, she lost about 50 or 60lbs.

Suddenly, as a teenager, I felt like I was living with the food police. I was on Weight Watchers on and off throughout all my teen years and I know it is because my parents wanted the best for me, but constantly being on a "diet" contributed to a negative self-image. My parents wanted health for me, but at the time, it just wasn't something I could focus on. I was just trying to survive my teen years. (You couldn't pay me to go back to that age!) As a result, I had never really been taught how to eat properly or the importance of movement on a regular basis.

When I went to college, I gained a lot of weight. Most people gain the freshman 15….I gained the freshman 30. And it just kept getting worse after I graduated. Before I knew it, I looked in the mirror in 2011, and I was 232lbs.


When I looked at myself in pictures and hated the way I looked, I knew it was time to make a change. Not because someone else wanted it for me, but because I wanted it. I became more active, started eating right, and learned how to eat for the first time. I lost about 75lbs.

I've accomplished things I never thought possible – such as running three full marathons and a number of half marathons.


Most of all, I've also learned how important it is to love your body for what it can do. Don't get me wrong, my body image is still a struggle. I'm human and I'm not perfect by any means. But I try to stay body-positive at all times.


Life has ebbs and flows. Everyone's struggle, and journey, is different. Sometimes you're up and sometimes you're down, but I never regret making that decision to get my life back under own control. I'm happier than I have ever been and I hope to inspire others as well.
View full profile
Jim Czarnecki
If you're looking to lose weight, tone/build muscle, increase flexibility, improve cardiorespiratory endurance, become more agile, improve balance, or enhance your coordination - I can help you reach or exceed your goals. And once "you" have obtained these goals, you will learn how to work safely toward higher goals. Because of "your" hard work, your overall physical appearance will improve, your self-esteem will go through the roof, and in doing so - your entire attitude about life will expand immensely.

In order for a fitness program to be effective, it must contain the following elements: Cardiorespiratory Endurance, Muscular Strength and Endurance, Flexibility, and Neuromuscular (Balance, Coordination and Agility) My approach: I am willing to work with my clients at their favorite gym, at their home or out and about in the Beautiful Berkshires.
View full profile
Ryan Kempson
Our modern blend of Balance, Coordination, Flexibility, Endurance, Speed, and Strength features training techniques that progress any individual from injury recovery to advanced training and elite competition. This revolutionary training style accelerates athletic development and injury prevention better than any other training style.


View full profile
Michael Donnellan
You should expect a quality program, tailored to you abilities, that will focus your efforts on reaching your goals. Through periodization, knowledge and accountability, I will provide you with all of the tools necessary to be successful!


View full profile
Keith Jensen
Training in homes, gyms, and at parks in the Dartmouth area. I offer 1 on 1 boot camp style personal training sessions (and conventional personal training) that combine cardio, body weight exercises, and resistance training to boost your metabolism. Whether you're looking to boost your metabolism, lose weight, tone up, improve cardio/muscular endurance, or build strong, lean muscle, I can customize the program to meet your needs and exceed your goals. I have the ability to adjust my program to all skill and fitness levels, so don't be intimidated by the term "boot camp" if you're just getting back into exercising. I can also provide nutrition coaching to maximize your efforts and results. I bring all the necessary equipment to our sessions, so all you need to do is get motivated and show up!

Time, effort, and dedication are three of the most important factors when trying to implement change, whether the change be to lose weight, tone up, gain mass, improve endurance, or just improve your health in general. If you can come up with time, put forth some effort, and remain dedicated to reaching your goal, than I can effectively help you with your transformation.
View full profile
Corinne Greenhalgh
Clients that train with me can expect a well- rounded full body workout that challenges them physically and mentally and leaves them feeling accomplished and empowered.

Every client can enjoy being active and fit. I believe a healthy well structured exercise program and a healthy diet are the keys to long term health and happiness.
View full profile
Adrian Burgos
I use a lot of different equipment when I train clients. I utilize TRX, Kettlebells, dumbbells, barbells, machines, tubing, and if clients are interested, boxing. Most of my clients train with me to lose weight, tone up, or learn how to box.

I like to have fun with my clients. By making workouts fun, clients find workouts easier even though I make them work hard. If workouts are boring and repetitive, clients tend not to stick with fitness training. If workouts are fun and different, clients tend to stay with fitness programs.
View full profile
FYT's Featured Massachusetts Personal Trainer
Heather Thompson
Self-motivated, enthusiastic, and caring, certified personal trainer and group exercise instructor with outstanding people skills. Talent for quickly learning new skills and adapting to thrive in any situation. Accustomed to handling diverse clientele, from physically challenged individuals, to competitive athletes.
THESE THINGS COST ABOUT THE SAME AS A PERSONAL TRAINING SESSION
There are splurges and necessities. All of the below items are similar in price to a training session but won't make you feel half as good. Invest in yourself!
MOVIE TICKETS & POPCORN FOR TWO
DINNER OUT AT A RESTAURANT
More Massachusetts Personal Trainers
The Massachusetts FYT Difference
Find Your Match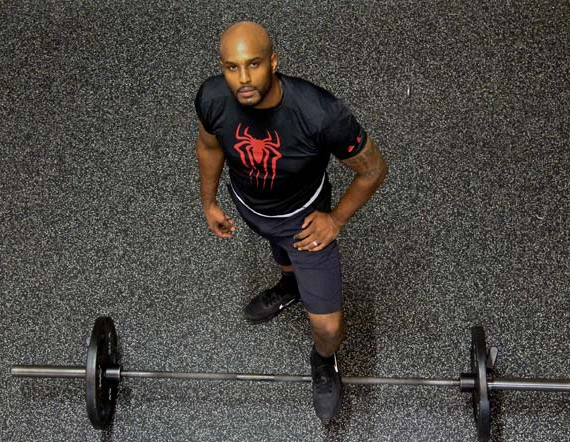 Our approach is different. We recommend personal trainers in Massachusetts based on you. Your goals. Your schedule. Your location. Your lifestyle. After all, this is personal training.
Find Your Match
Train In-Home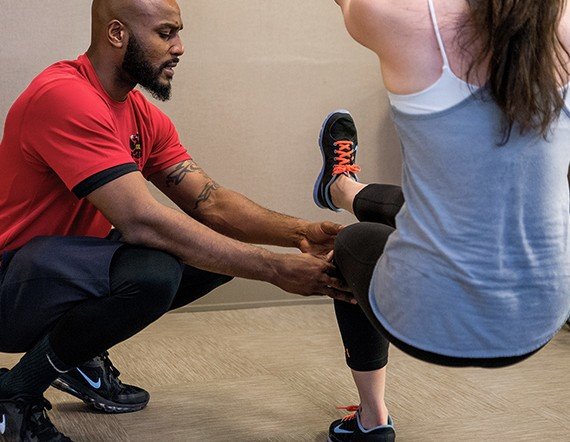 Our trusted and vetted Massachusetts personal trainers will meet you at your home, office, hotel or at the park. Schedule when and where it's most convenient and comfortable for you. And we even bring all the equipment.
About In-Home Training
Train With Friends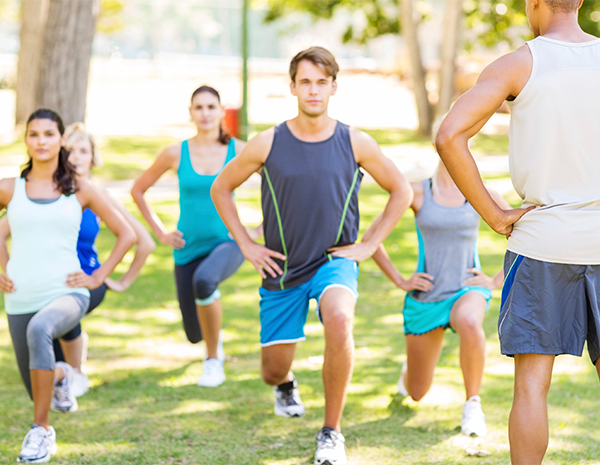 Train with a partner or up to 5 of your friends with Partner & Small Group Training session options. A Massachusetts personal trainer comes right to your door! Split the cost, have fun, and bring new meaning to the phrase "squad goals".
About Partner & Small Group Training
Train at Top Gyms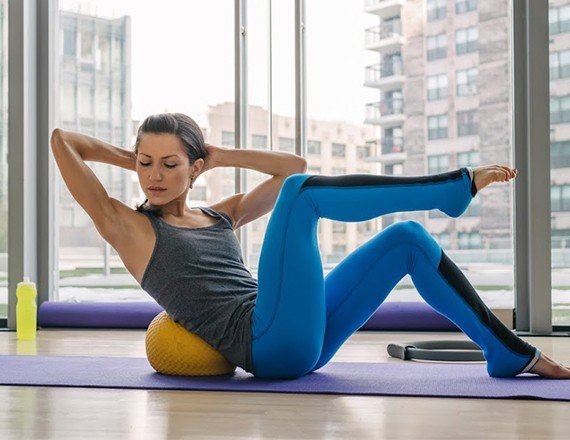 We've partnered with the best personal training gyms in Massachusetts so you can train at the top gyms and studios in the city. You never need a gym membership to book a personal training session.
Simple & Affordable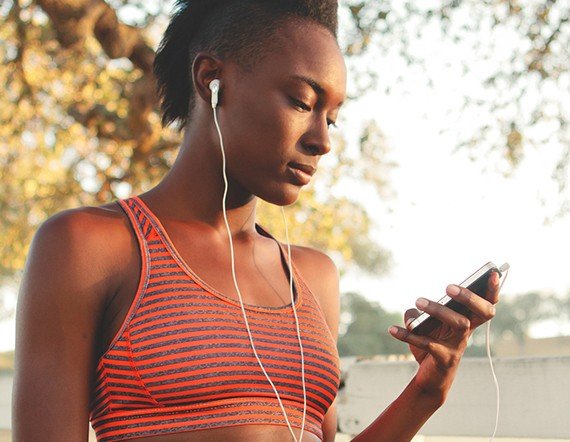 Search, schedule & pay for personal trainers in Massachusetts all from your desktop or mobile device.No sales pitches and no back and forth. No memberships. No contracts. No expensive packages.
Trusted & Secure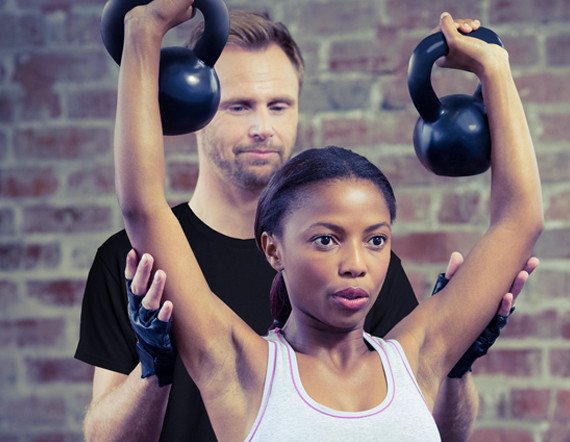 Pay securely and train safely with a vetted and insured Massachusetts personal trainer.
Previous
Next