The BEST way
to exercise.
Montana personal trainers delivered to
your home, park, or building gym.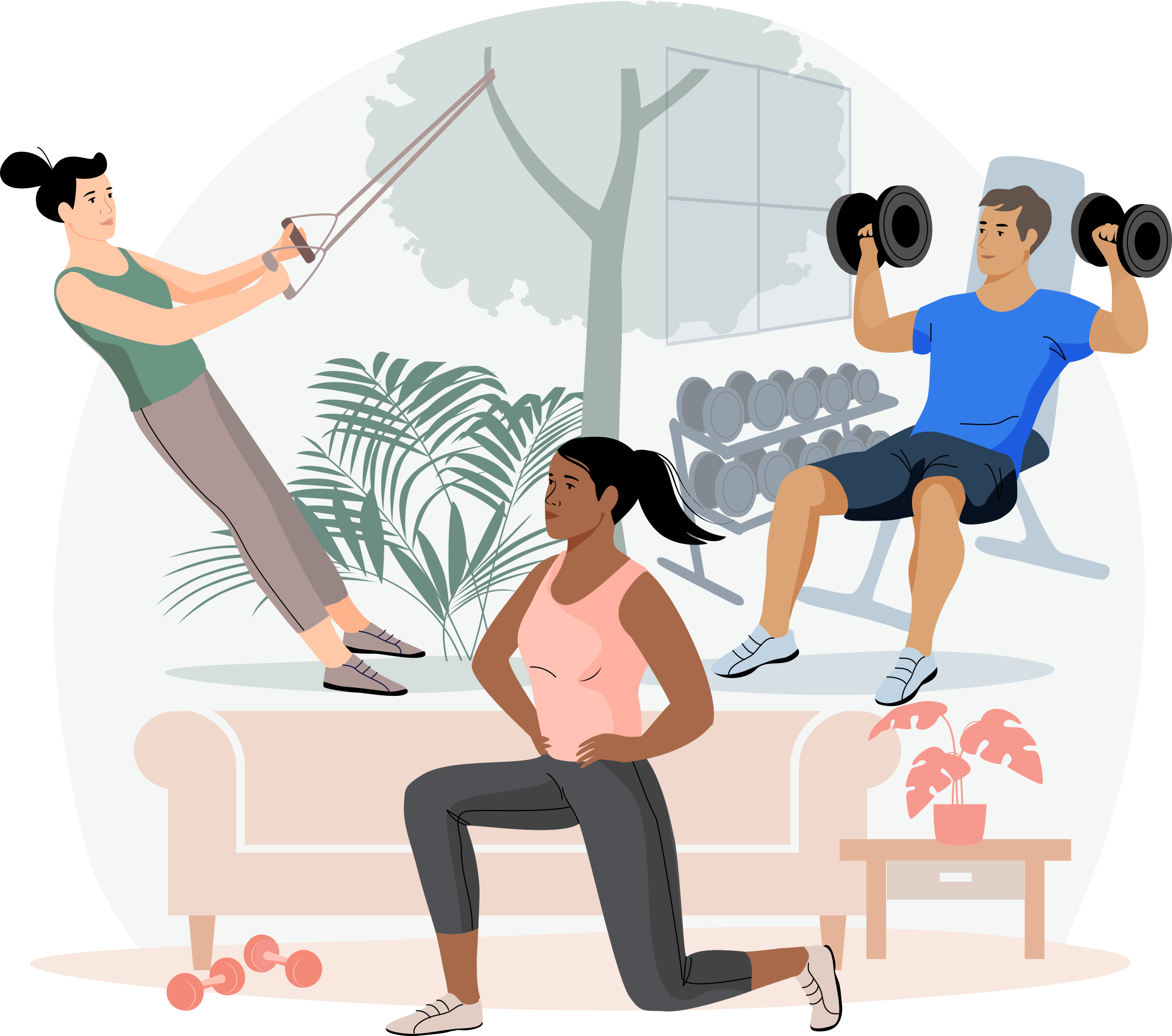 Find Your Trainer makes getting fit simple.
Exercise where you want, when you want.
Get healthier, stronger, and feel your best!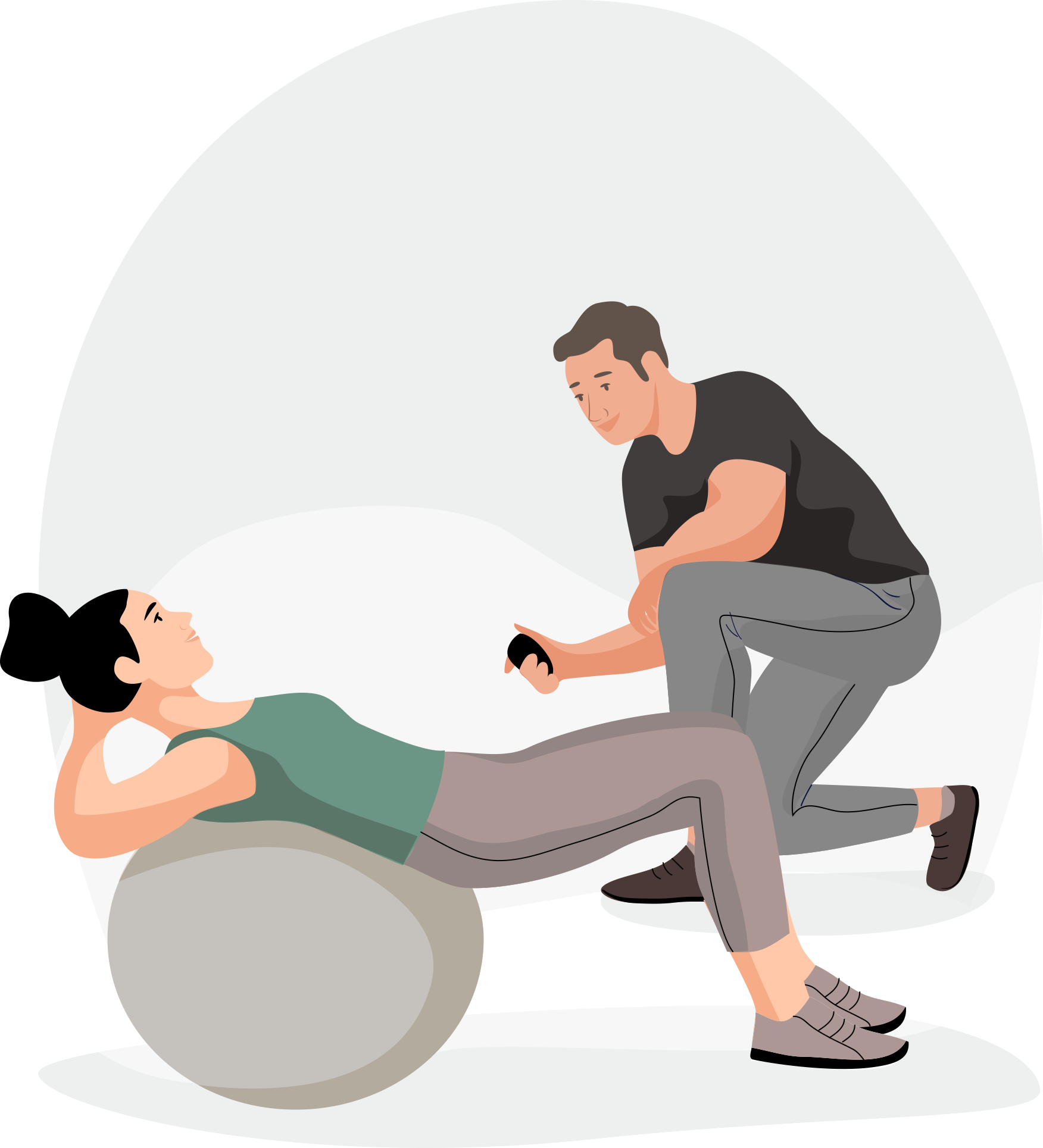 Let's face it, getting in shape can be hard. Our Montana personal trainers will create a personalized workout plan, show you what to do, and support you every step of the way. We are committed to your long-term success.

FYT Pros have helped thousands of people just like you.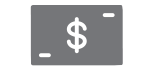 Read reviews of personal trainers in Montana and pick the perfect one for you.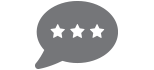 Book a certified and vetted trainer for a lot less than the gym.
Montana personal trainer reviews

Professional!
On time and well prepared. A joy to work with!

Love my trainer!
First session went even better than I could ha e hoped! Thank you!

Maurice - excellent trainer
Maurice was hired to work with my 18 year old son who wanted to learn more about lifting weights, become stronger, learn about martial arts and come back to working out after a injury sustained playing basketball. Maurice is a really nice and caring individual and a great trainer. He made my son ...

Been training with O'Neil at
Been training with O'Neil at my building gym for a few weeks now. He always comes prepared and is very organized, making it easy for me to track my progress. He makes himself available if I ever have any questions and seems very knowledgeable. I look forward our future training sessions!

She is awesome! Highly recommend!!
She is awesome! Highly recommend!!

Terrific
On time, energetic, smart.

Excellent service
Excellent service

Great!
Very easy to use and great trainers!

Michele is amazing! Love everything
Michele is amazing! Love everything about our sessions!
How it works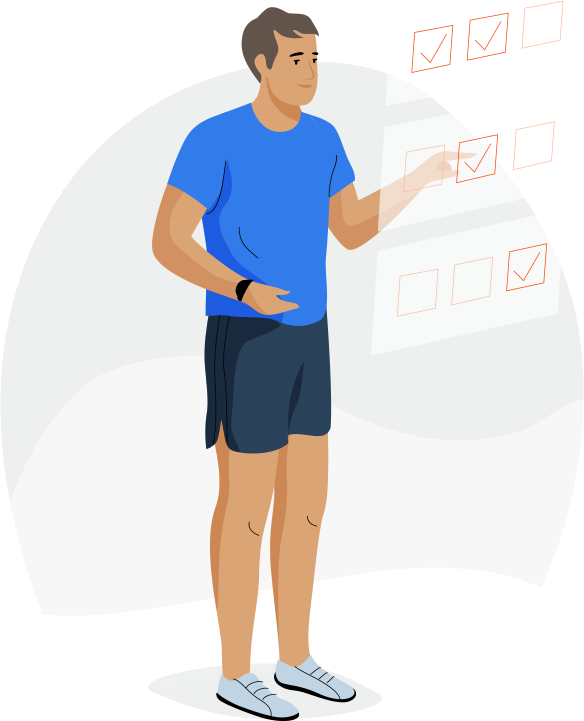 1. Take the quiz
Get matched & pick the
perfect local Montana trainer for you.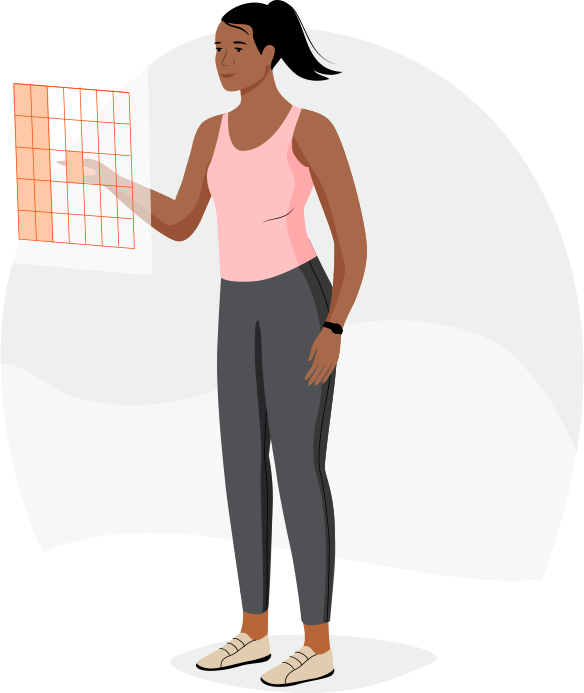 2. Book your session
Pick a time &
securely pay online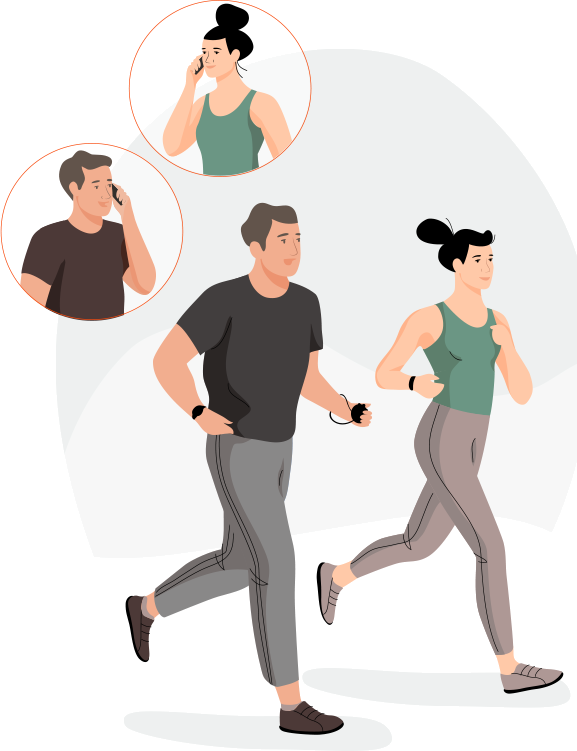 3. Get FYT !
Schedule your free phone
consultation & start working out!
The FYT promise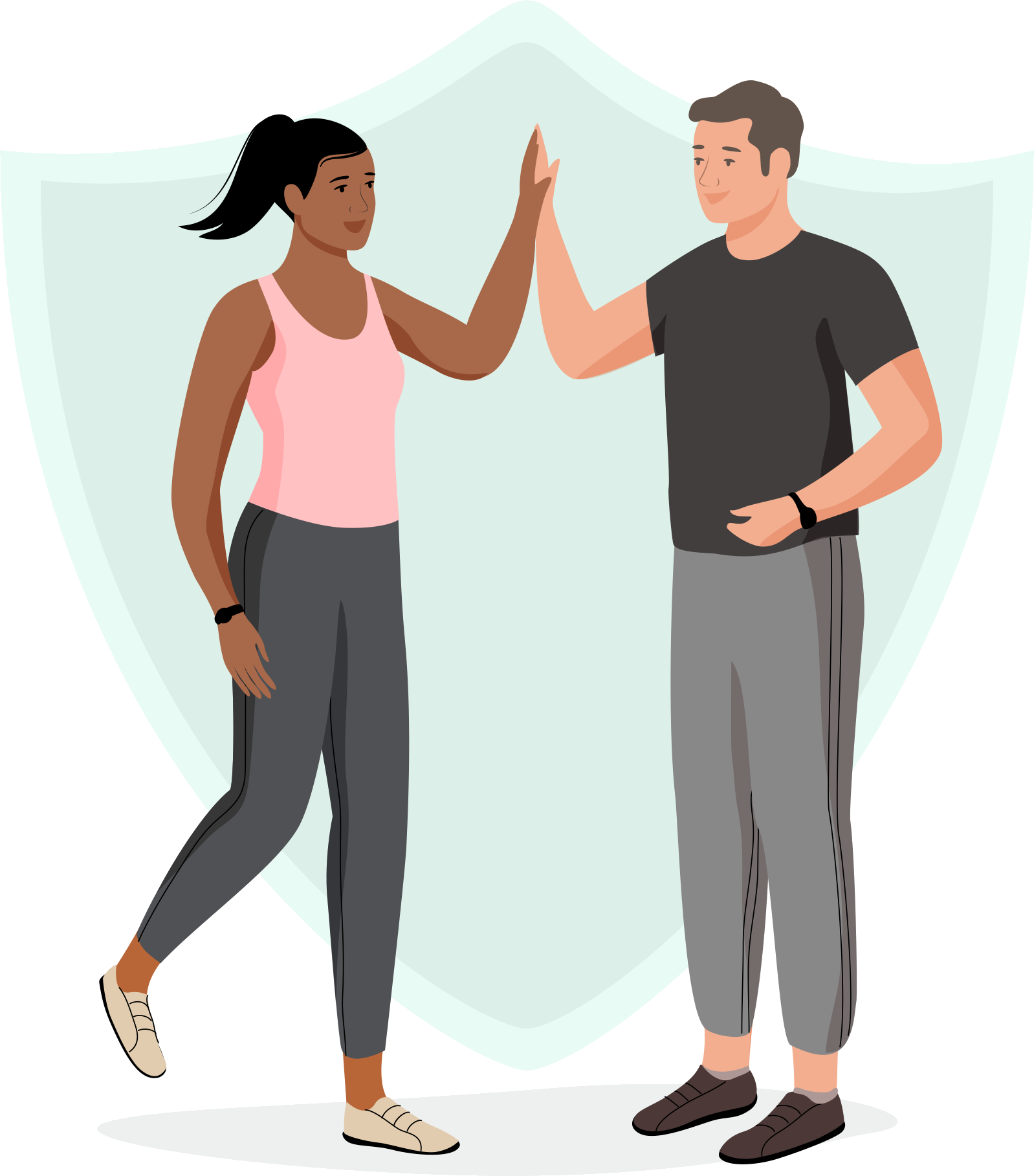 FULL money back guarantee after your first session if it isn't the BEST exercise experience you've ever had!

Always be supported. Never judged.

All FYT Pros are certified, insured, and complete a full background check.

Your trainer will bring all the equipment you need for your workout.

Free phone consultation after you book your first session.
As seen in








The best personal trainers in Montana
Sierra Lake
My focus is on women and helping them achieve their goals around their busy schedules. I have two children and understand how difficult it can be to make time for yourself. I became a personal trainer because I want to bring health and wellness to people. I enjoy hiking, rock climbing, mountain biking, snow shoeing, backpacking and just being outside. I try to take my clients outside as much as possible. I have worked with rock climbers, older clients who are working on their mobility and balance and clients who are in their weight loss process. I enjoy working with clients at all ability levels.
I teach at a gym and also do in home fitness if that works better for my clients. My philosophy is holistic. "Connect, Explore, Refresh" is my mantra. I want to help connect my clients with themselves and other like minded people. Exploring, whether that's trying a new trail or taking a new class, whatever is bringing some excitement to their lives. Refresh, I want my clients to be taking time for themselves so when they leave a class they are fresh and ready for the rest of their day or week. I am a firm believer in aligning your physical, mental, emotional and spiritual self. Nutrition plays a key part in any fitness program and assessing your needs and habits in this area is important as well. My process is to meet you where you are, find out where you want to be and design a program specifically for you to get you there.
With my degree in Exercise Science I have a back ground in exercise physiology and kinesiology. I am a certified NASM personal trainer, and a PIYO instructor. I teach individual and group classes. My sessions are engaging and you will feel the burn. They are also encouraging and will leave you feeling refreshed!
Train with Sierra
Christina Mendoza
Hello! My name is Christina. I'm a wife and mother of 2. I understand that a gym can be intimidating. So much equipment. Where do you even start? I want to help take the guess work out and help you become stronger, healthier, happier and more confident in the comfort of your own home. Live in a apartment with a gym? Like to exercise outside? We can do that too. I started this journey after realizing how exercise had changed my life for the better and I wanted to share this amazing feeling with others.
Train with Christina
Eliza Cannell
I love to live a healthy lifestyle and help others reach their goals. I am affordable and believe that everyone needs a supportive person to guide them as they start a new fitness and healthy living program into their lives. I love to workout, and I love to have fun while doing it. I believe that a fitness program should be personalized and it should be fun! I work with clients on a personal level and strive to do my best to help them reach their goals. The healthy living lifestyle has been a major blessing in my life and I want to share it with others.
I believe and know that a healthy life has numerous benefits! I strive to live by example and through my own obstacles, I have learned how to help and encourage others to overcome theirs. Its a journey! And I am here to help someone along the way.
Train with Eliza
Jen Weir
Hi! I'm a mom of three, wife to a man in uniform & a lover of all things outdoors. I enjoy adventuring and exploring everything. That's what I'd like to help you do — live your life, actually LIVE it. I don't want your health or your body to hold you back from enjoying everything our amazing state has to offer. I've been there, I know what it's like to be unhappy in your own body and feel helpless about how to change. I managed to find the answer for myself and now I can help you change your habits and behaviors to make better choices nutritionally & physically. I want you to fuel your body with delicious nutritious food and move it every chance you get. I'd love to help you change your life today!
Train with Jen
Laura Brummond
Growing up on the Wyoming side of Yellowstone National Park, Laura experienced an adventurous, fit lifestyle from a young age. She obtained her certifications from the American Council on Exercise and accepted a position at the Mayo Clinic, Dan Abraham Healthy Living Center, Rochester Minnesota.

During her time in Minnesota, she went on to become a certified personal trainer, yoga teacher, fitness nutrition specialist, guest speaker, and host multiple workshops/events throughout the United States.

Laura's professional education, experience, and passion for movement and the human body led her to launch her own company (Body By Brummond), after several years she decided to resign her position at Mayo Clinic and focus her energy on coaching full time.

"I think that it takes an incredible amount of courage to reach out to a trainer because it requires you to truly face yourself, and all that you are. As a coach, I think of it as an honor to encourage, support and educate women as they develop into the strong, confident, beautiful Human Beings.

My work is about inspiring women to awaken to the beauty of being strong, authentic, healthy and self-loved............. and it is my gift to you and my gift to the world."

Laura's daily life is a pure fusion of her passions. Rooted in mountain air, family and faith, and geared towards authenticity, kindness, and hope.

"Let me coach you into the most beautiful version of you."
Train with Laura
Sean Smith
Certified through the National Academy of Sports Medicine (NASM) as a personal trainer, corrective and performance enhancement exercise specialist with a Bachelor of Arts in Health and Physical Education, I like many others, have a passion for the promotion of physical wellness. However, what makes me better qualified than most is that I have invested time on my education through college and obtaining a NASM personal training certification. If you're reading this, you're in the stage health methodologies call active contemplation. Allow me to take you through the preparation stage and lead you to action. Assessments and workouts are personalized according to your fitness level and goals. I promise to help you reach your goals from an educated perspective, teaching while training so you may learn to practice a healthy lifestyle without me. There are people who like to lift and see personal training as a chance to get paid to do so. However, I see personal training as a chance to promote healthier lifestyle alternatives by sharing my expertise through an educated perspective.
Train with Sean
Joshua Lewis
I am originally from Pittsburg, CA. I played football for Montana State and the Billings Outlaws. I have worked with and been coached by some of the best trainers in the industry and throughout the years I've had the honor of working alongside many NFL, CFL, NCAA, Junior College and High School athletes. I provide a professional service to meet the clients needs goals and expectations of working with a fitness professional.

my philosophy is to strengthen clients physically as well as motivate and push them mentally!
Train with Joshua
Kody Christensen
My fitness journey started when I was in high school participating in sports and staying active, but my passion for fitness was created when I trained for a National Men's Physique Competition. When I was able to see results I had never seen in the 8 years prior, I knew that I was creating my own lifestyle change. I want to show people it is never too late to make a change. Results are not only driven by training, Nutrition is a large part of any fitness journey. With my help I can create customized nutritional guidance based on your goals and preferences.

I want to be able to assist you in a lifestyle change that you can maintain for the future rather than a quick fix that won't stick.
Train with Kody
Wendi Burke
As a busy business owner, mom and wife I personally understand the struggle to get fit and stay healthy. I want to help you become the best version of your self. I can encourage, motivate and offer specific help to reach your fitness goals. If your desire is to shed pounds, tone up, run that 5k or marathon or just age gracefully let me come along side of you to help achieve your goals.


Train with Wendi
Are you a Montana trainer?
Get new clients. Changes lives.