Al Chu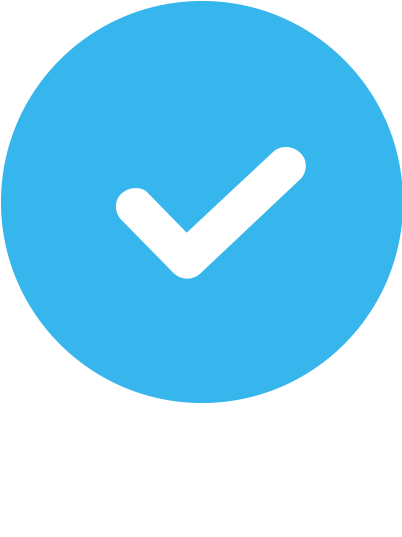 Verified
12 Reviews
About Al
MY VISION STATEMENT:
I HELP ADULTS LOOK AND FEEL YOUNGER THROUGH PERSONAL TRAINING.
MY MISSION STATEMENT:
I HELP PEOPLE ACHIEVE THEIR HEALTH AND FITNESS GOALS.
BACKGROUND:
I started training in high school way before training became the universally popular and accepted activity it is today. I learned through books, and experiemtation in the gym. Over the decades, I learned what works best, as far as the best exercises, frequency of training, and intensity levels, for me to gain muscle, strength, and lose fat.
When I became a Certified Personal Trainer through the American Council on Exercise in 1994, I learned how to train clients and what worked for them in the YMCA, New York Sports Clubs, and New York Health & Racquet Club.
I earned certifications as a NASM Corrective Exercise Specialist, ACE Weight Management Specialist, ACE Senior Fitness Specialist, Functional Movement Systems screening (FMS-1), and Total Motion Release Physical Therapy Level 1. I took Physical Therapist Assistant cousework at LaGuardia CC, all while helping ohers achieve their fitness goals as an independent trainer by that time (2000).
My culminating joys were when my book, "Natural Strength Training Secrets For a Superior Physique", waa published in 2000 by Karma Publishing, and, to top that off, in dabbling in physique competition on and off through the years, I won the overall Masters Division at the 2001 Natural New York State Bodybuilding Championships. After that, I retired from competition, and am currently training to maintain a moderately muscular physique and strength, but concentrating on providing training instruction and nutritional guidance to other trainees.
I love training all kinds of recreational athletes, weekend warriors, and the like, from all different backgrounds. My continuing joys are when I take regular assessments, and my trainees display objective improvement on a regular basis. Their results speak for themselves.
Ladies and gents, Please feel free to reach out to me, I wll be more than happy to provide a free consultation. I look forward to hearing from you!! :)
My favorite client story
Their examples of how their increased strength carried on in the outside daily world, their improvements not only in their appearance, but in their posture, endurance, and moods. They are enjoying life more!
My favorite exercise
Bent legged deadlifts!
My favorite quote
Train safely, effectively, and with a purpose.
My training philosophy
Form follows function = get stronger, look stronger!!
My training experience
25+ years and going strong!
Areas of Expertise
Core and Balance

Nutrition

Strength Training

Weight Loss

Muscular Definition

Muscle Gain

Posture

Kettlebells

TRX

Functional Training

Myofascial Release

Cardiovascular Conditioning

Injury Prevention

Corrective Exercise
NCCA Accredited Certifications

ACE Certified Personal Trainer
Additional Certifications
NASM Corrective Exercise Specialist, ACE Certified Weight Management Specialist , ACE Senior Fitness Specialist, FMS Level 1
Education
Masters in Communications, Bachelors in Education
Who I Especially Like Working With
Actors, Bodybuilders, Brides-to-be, Men, Models, Post-rehab, Seniors, Women
Medical Conditions Experience
Anxiety, Back Pain/Issues, Bone/Joint Injury, Cancer, Depression, Diabetes, Hip Pain/Issues, Hypertension, Joint Pain, Knee Pain/Issues, Lower Body Pain/Issues, Multiple Sclerosis, Obesity, Plantar fasciitis, Postural Issues, Sciatica, Scoliosis, Sleep Apnea
Additional Languages Spoken
Chinese
Training Areas Served
In-home, Outdoor or Virtual Training
Mr. Chu's exercises were strenuous at times but they were worth putting into practice. Considering my shoulder injury, it had not healed since my accident in the pool and I had though time would have healed it but unfortunately, it didn't. So I got in contact with my good friend and he gave me some really productive exercises to utilize into my daily routine. The routine included stretching my arms in various positions to tweak the injured shoulder as well as stretching my left leg with it. After a few days, I started seeing the results for myself. My shoulder has fully healed. It was a well worth investment.
I am pleased with the training provided by Alvin. There have been positive changes in my back pains that I had suffered for a long time. As far as Alvin's approach to training, he is always positive and looking for new ways to improve and help his clients. He's always cheerful and upbeat and willing to go the extra mile. I highly recommend Alvin as a certified personal trainer.
I was struggling with intense upper shoulder back pain from being on the computer for long periods of time. Alvin helped me to alleviate my back pain by showing me some very simple exercises that will also improve my posture and symmetry. Alvin also taught me proper form and exercise techniques and offered continuous guidance in my eating habits. he showed genuine concern for my progress and well-being. It seems he has a gift for helping people who are dealing with pain to get relief and I am very grateful for all his assistance.
From the very first time we started working out together, I felt very comfortable and at ease with Alvin. He is warm and welcoming. Furthermore, he listens to you, and he knows exactly how to tailor-make exercise routines that will suit your needs. I always looked forward to my work out with Alvin. No matter how I felt when I entered the gym, I felt more energized and better about myself when I left. Alvin has helped me to become stronger and fitter by encouraging me to use my own body weight to do most of the exercises. He seems to know when to push me that extra bit that I needed to get the result I wanted.
Alvin introduced me to the basics of weight training, since he is a very accomplished certified personal trainer for many years, and motivated me to learn more about the field. His enthusiasm is infectious, and his positive mental attitude inspires others to succeed. I have no hesitation in recommendation Alvin for any physical fitness or physical therapy-related field (since he also has had extensive training in this area).
Thank you for assigning Alvin Chu as my personal trainer. When I first started working with him I was badly out-of-shape, my clothes couldn't fit me and I was easily out of breath climbing a flight of stairs. Through Mr. Chu's training I have lost 3" on my waist and 1 1/2" on my neck; so far, in other words I'm not struggling putting my pants on in the morning and I can now button my shirt to put a tie on! He has used various means of exercises (ie: weight training, jungle gym, bands, etc) during my training. This has made it less monotonous. He has pushed me to my limits, but he has also shown sensitivity not to go beyond that. All-in-all my cardio has improved. I've noticed increases in my chest, biceps, forearms, thighs & calves muscles; not panting going up the stairs and a decrease in appetite levels. Even my girlfriend has also noticed the improvements, too!
If you are interested in working with a personal trainer, I strongly recommend that you work with Alvin. Alvin has been working with me on a weekly basis for approximately one year. His workouts have made a considerable difference in my flexibility, tone and core strength. He is reliable, friendly, and accessible. He will tailor your workouts to your needs, and he consistently makes changes to the workouts to challenge you as your fitness improves. He continues to improve his knowledge through professional development to provide a better service for his clients.
Before I started working with Alvin, I was dealing with self esteem issues largely stemming from weight gain. I had quit smoking some time before and had developed poor eating habits. I was unhappy with how I was looking and could not fit into my old clothes. Initially, I was looking for a female trainer, because I thought that only a woman would understand my particular needs and issues. However, Alvin proved to be both sensitive to these issues and inspiring, always keeping me focused on my goals. In only four months, I gained both significant muscle tone and confidence, and I am now getting back into my old wardrobe.
Alvin is a great trainer: very knowledgeable, punctual and professional.
I have known and train with Alvin Chu for over three years and he has conducted each session with the utmost professionalism and expertise. Taking into consideration my overall health condition, he comes to each session completely prepared with a detailed program designed to improve my overall strength and flexability. His personality and desire to help in every way possible to achieve the highest standard of fitness for me is outstanding.
I started working with Al two times a week for the 3 months leading up to my wedding. Al was great about setting goals with me at the start and gave recommendations for my diet. He was very hands-on with every session, focusing on my technique and ensuring I was pushing myself in a healthy and safe way. I saw progress within a few weeks of working out with him and continued to feel and look my best over the next few months. Al is incredibly positive, encouraging and professional and it's been a pleasure working out with him.
Al Chu knows how to build up core muscles step by step, slowly but steadily. He is wonderful.