Louis Labonte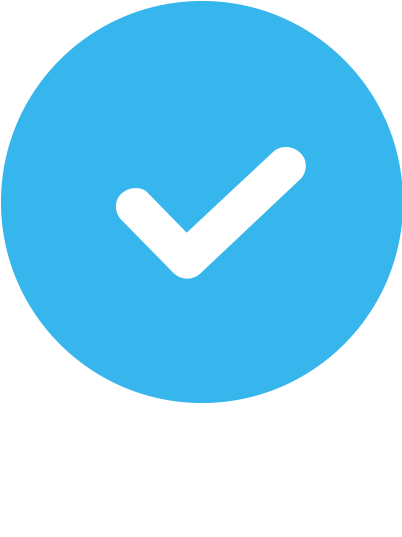 Verified
33 Reviews
About Louis
My name is Louis Labonte and I'm a NASM certified personal trainer with 8 years of professional experience in training.
Throughout my years working as a personal trainer along with past and current clients, I learned that the majority have faced great struggles with weights loss and can't seem to find the right solution. They continuously find themselves juggling between training program series that's not providing them the end game results they hope for. Throughout my years of working on myself and with others I have noticed that it all starts with you. We are all very unique therefore what works for one person may not work for others. That's due to the fact we all have different body type genetics and goals. Sometimes someone may be training 3-5 days in a week and don't come out with the right results they are looking for. At the same time another person can be working out those same amount of days and follow the proper training program and instruction and end up crushing their goal .
My responsibility as a personal trainer is to find the right training program that fits your overall goal and also correct all the exercise physiology form in order to prevent any type of pain and injuries .
Growing up as a kid at the age 13 years old , My relative owned a back yard gym where members, family, and friends could come to train together on a daily basis . I remembered at this age I used to join them and trained alongside with them.
Some of the gym visitors used to spot me as a great weight lifter. Most of the time members used to approach me and ask questions on certain exercises and asked if they were doing them wrong .
I always feel it's a privilege to me and try to educate, correct someone mistakes in my field.
In 2010 , I started to fall in love with fitness more. Whenever I spotted a fitness magazine, fitness articles about muscle development, dieting program and supplements I would take them home to read and study.
That also helped me to acquire more acknowledge and understanding on how to perform better in this field.
I create custom training programs for your specific needs and goals. You will find that all of my programs focus on the whole body. There are many benefits to training the full body:
1) Develop more muscle mass to burn more calories
2) Build strength around all of your joints to prevent injuries
3) Become functionally fit so you can stay active
If your goal is weight-loss or to enhance your overall health I can help provide nutritional guidance that works along our training program.
My commitment to you: I want you to succeed no matter what your goals are. If you want a trainer that cares, is reliable and relatable than I am the trainer for you. Whether you are a novice in the gym or a trained veteran, my training program will help take your fitness goals to the next level.
Let's go ahead and schedule your first session now and get you started on your fitness journey! I guarantee you will find your happiness, joy, and much satisfaction.
Areas of Expertise
Core and Balance

Nutrition

Strength Training

Weight Loss

Flexibility and Mobility

Muscle Gain

Yoga

Wellness

CrossFit

Corrective Exercise

Kettlebells

Cardiovascular Conditioning

Injury Prevention

Cross Training

Sports Performance Training

Muscular Definition

TRX

Functional Training

Stress Reduction

Posture
NCCA Accredited Certifications
NASM Certified Personal Trainer
Additional Certifications
ASFA Certified Personal Trainer
Who I Especially Like Working With
Actors, Beginners, Bodybuilders, Brides-to-be, Cancer Survivors, Dancers, Law Enforcement, Men, Middle-aged, Military, Models, Overweight/ Obese, Peri/Post-menopausal, Pre/post-natal, Rehab, Runners, Seniors, Student-athletes, Women, Youth
Medical Conditions Experience
Anxiety, Arthritis, Asthma, Back Pain/Issues, Bone/Joint Injury, Breast Cancer, Cancer, Cardiac Rehab, Cerebral Palsy, Depression, Diabetes, Downs Syndrome, Headaches/Migraines, Hip Pain/Issues, HIV/AIDS, Infertility, Joint Pain, Kidney Disease, Lower Body Pain/Issues, Lupus, Mild Cognitive Impairment, Neuropathy, Obesity, Plantar fasciitis, Postural Issues, Rotator Cuff Issues, Shoulder Issues, Stress
Additional Languages Spoken
Creole, French, Spanish
Training Areas Served
In-home or Outdoor Personal Training
I like work out with Louis , he is very motivated and always push me to get my work out done.I highly recommend him to anyone who is looking to be in a great shape cause he has the knowledge to do that for you
He ensure my technique is always correct and safe , avoid any possible injuries. I enjoy working out with him cause he always brought the positive energy to me and always make sure I work hard in the gym.i like somebody like that has plan and always communicate to make thing better for me.Louis is very professional and his skill training is very good so I like to live this review on his profile so that someone know who they need to hire.Thanks Louis for your hard work.
Training with Louis Labonte has changed my life for the better or best ever. He is awonderful person and a serious professional. A year ago I had a baby and put on some pounds isay to myself iwill never go back to my normal size. Louis make me believe in myself and be proud of my body shape again. He motivate me so much and make me work very harddd and loose all my baby weight. I'm highly recommend Louis Labonte you won't disappointed at all he's the best trainer ican start my journey with.
Roger was very professional. I was really impressed with his level of professionalism. I like his enthusiasm as well as his patience. He never grew tired of me not getting the moves right. He was able to design moves that will help me get the best out of my workout. I was very pleased with how determined he was to help me reach my goal. As well as the fact he prioritized my workout before his.
He explain every work out, steep by steep he say what part of your body the work out target he pay good attention to his clients best of all he listen very well.
Louis is an excellent personaltrainer he pishes me to do staff i never dream of doing. What i like about his training is that even when i want to give up he make me keep going.he had me running otherday something i would never do. He want best from you when he trained .
I have been training with Louis for almost 3 months now and I am really satisfied. Always in a good mood and very patient. Plus english is not my first language and Louis always tries his best to explain the exercises. I definitely recommend him!
Louis is very serious in his work and very attentive to the needs of his clients. He is punctual and He motivates you to give the best of you. Moreover, he speaks French which is a real plus for me.
Louis is an exceptional personal trainer, he help me a lot with my diet plan and always design a work out plan for me every 4 weeks.in addition to that Louis keep me motivated and never feel bored about his training style.
What I like about Louis is that he knows how to uplift/motivate during training sessions. He makes each of my training session challenging but rewarding. He's all about educating you about the science of body building and the anatomy/physiology of the body! He customized and tailored my session to meet my training needs and goals. I highly recommend Louis because he's passionate and profession and what he does is second to none. #5stars
He is the best of the best. He works you off because it needs to see results so you should not be lazy to work out with him. He is the best of the best thank you a lot. I can't wait for my next training with him.
What I really love about training With Louis is that his very patient when it comes to wait for you to do each exercise properly and show all the right form in exercise physiology. When I used to train by my self I did not really know what part of the anatomy body I'm working and with Louis I'm starting to know what muscle and workout I have to do to get an amazing result.Moreover I did not feel confuse at all when it comes to diet nutrition, supplement etc cause Louis make sure he provide a weekly meal to follow in your training program. If you are looking a personal trainer with knowledge and using training scientific to give you an real result then I would like to recommend to Louis guys.
Since I started working with Louis, I have had a great experience. After even our first session I felt toned and tightness. Great advice on nutrition as well.
Louis Labonte is the best trainer with the most comprehensive knowledge of the human form that I have ever trained with . He is a gentleman, and is passionate about being a personal trainer par excellence. Anyone who is lucky to train with Louis will see significant improvement in both their appearance and their strength. He's an absolute gem.
He is determined to give the best service and has a great work ethic. I loved his positive energy, it really is inspiring and keeps my eyes on the prize. Would definitely work with him again!
I've only been working with Louis for two weeks and my friends already see the progress I've been making. The way I workout has also improved significantly while at the gym. Would definitely recommend!
He helped me learn about different parts of the body and gave me tips about dieting.
Louis is great! I definitely recommend him if you need a trainer right away! He's super nice and always on time! His workout is hardcore but he'll work at your pace.
Louis was amazing and helpful. I am not really a gym person and it was my first time going to the gym. He was so understanding and patient with me. Louis also was diligent in talking to me to create the best program for me and my goals. His knowledge of fitness is priceless. I recommend Louis.
Louis is very reliable, friendly and committed as a trainer. Within minutes of reaching out to him, we had checked in and began building a coach/coachee relationship. He is super responsive and willing to put in the hard work to ensure his clients reach their fitness goals. I can't wait to see the end result! Here's to training hard together and building that champion muscle!
Strongly recommended as personal trainer. He knows exactly what you need and will help you to reach that. Best investment for sure.
Louis is a top trainer where he has a good background in fitness and when I'm training with Louis , he explains me all the workout and the benefit of each workout for each muscle groups. Louis can takes all day explaining you about the biomechanics of each exercise. After a week session with Louis I feel very different and feel a tightness in my muscle , feel stronger, faster etc so I'm recommending Mr Louis for anyone out here who is looking for a trainer cause Louis has tons of fitness program for everyone!
I recommend Louis. I have been training with him for two weeks. He is professional and I've never felt uncomfortable training with him. He is very observant and intuitively works with me on my strengths and weaknesses. He is very versatile on training and it's never boring and always challenging. I'm relatively fit so he caters to what my needs are and I feel that he tailors my workout to fit my goals. We are currently working on strengthening the whole body but also focusing on fundamentals that will help me at rock climbing. As a woman I find training with him really encouraging. Mar 23, 2019 Verified TrainwithLouis's reply
Louis is a very knowledgeable personal trainer. He explained in detail the significance of each workout . He is also punctual . He encouraged you to push through during sessions and best thing he is also believed in his ability and what he does making you very comfortable around him as your trainer
Louis has been great so far. I have never really worked out before outside of going on the treadmill or the elliptical. I was initially very nervous about working with a trainer not knowing what to expect. Louis made me feel very comfortable from the time I met him. He asked about my specific goals and has me focusing on exercises that will help me with my goal. He explains each exercise and the areas of the body it is for. He pushes me to do more and I actually enjoy working out now because of him.
I have been training with Louis for two weeks now and i feel like and look like my body took another shape and I feel stronger , lighter , there is tone of thing I usually say there are going to be impossible to accomplish but my choosing Louis I felt like he engage me and challenging me to do better so I'm recommending Louis to everyone that looking for a personal trainer in NyC.
He is a wonderful person and trainer. Very understanding and shows you how to do every exercise. He also pushes you to believe in your self and him. I would recommend him to every one of my friends am family.
Louis is very knowledgeable and I feel very at ease when it comes to reaching my goal with him. He is really detailed and a great trainer!
Louis is a wonderful knowledgeable trainer he explains to you everything that he does. Its almost week 2 training with him and so far its been awesome he makes you very comfortably and really pushes and helps you.
Louis has a good personality and is very knowledgeable about proper form. His whole body workout is effective.
I have been training with Louis now for 3 weeks 2 times weekly and I'm very satisfied with his training , after not being in the gym for 3 years and packed on almost 300 lbs my self esteem to start again was almost none existed but, my first time training with him was great, the second was better and now I'm looking forward to my training days with him, Louis is very comfortable to work out with as a trainer, and a work out with him leave you feeling regenerated thoughtful the day.. I'm already definitely more loose in my clothes! Thanks Louis!
I've been working with Louis for a few weeks now and right away I can without a doubt say he's pushing me to do better and better. His knowledge of the human anatomy paired with rigorous training really make him the best. Also helps that he's really easy to get along with. Glad to be on this fitness jourNey
My first time book a personal trainer was a bit skeptical cause, it is my first time getting a personal trainer overall and finding that I was booking the right personal trainer and helping me achieve my goal that make my dream goal come true , so far that is the biggest investment I made to give my self the give of health for the New Years résolution. When you chose Louis knowing that your investment won't lose at all cause he will make sure that you work out for it . Best , Deeep