Mariano Cardona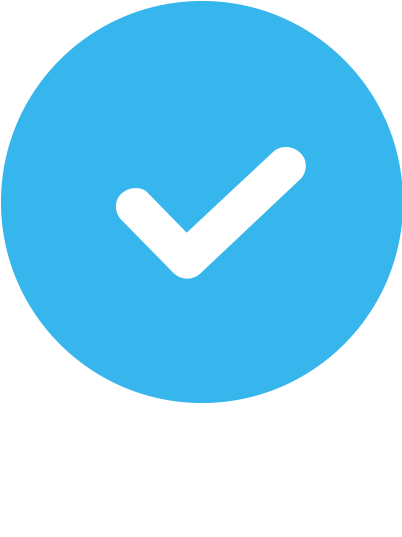 Verified
14 Reviews
About Mariano
Mariano Cardona is a highly active New York City based Personal Trainer who enjoys the fine art of social interaction, making connection with others, and assisting those who possess fitness related goals. He has a strong background in Resistance Training for Fatloss, Building Strength & Muscle Endurance, Power, and Athleticism. He likes experimenting with various methods and techniques, bringing energy into his training, and learning through the process of his own experiences.
Basically, he's a great guy. You should work with him ;)
NCCA Accredited Certifications
NASM Certified Personal Trainer
Additional Certifications
Precision Nutrition Level 1
Training Areas Served
In-home or Outdoor Personal Training
Me and my partner are very happy with Mariano. He has kept us eager for the next session and I love his follow up and concerns for us, it makes me feel like he cares about our outcome. It's very hard to find a trainer who doesn't lose faith or attention to you even if you fall off track. He changes any step that doesn't work for our safety and I appreciate it.
Mariano has been instrumental in motivating and assisting me with my personal health and wellness. He has provided comprehensive tools in the way of exercise and nutritional plans to help me with not only with weight loss, but an overall healthy lifestyle. His ability to humbly meet me where I was in terms of physical ability was disarming, and made me feel a lot less guarded and insecure. The fact that he was willing to travel outside of his borough to meet me for early morning training sessions, as well as work around my hectic schedule, has left an indelible impression upon me. I would recommend him to anyone who is looking to take a serious and positive step in the right direction as it concerns their physical health.
I started using Mariano a little before my wedding after I was diagnosed with an auto-immune disease. Once I mentioned this to him, he became extremely invested in my interests, health and purpose for getting back into shape. I've always been an athletic person but getting close to 30, my back pain started to kick in. Mariano showed me how to get the important muscles to fire and to fire correctly! This guy knows his stuff and his prices are extremely fair!
Made an unmotivated person like me hit the gym. Started training after a long gap. Mariano eased me back into training, keeping me motivated, excited and looking forward to our workout sessions together. He understands the limitations of my body and works around it while focusing mainly on improving the fundamental mobility movements, core strengthening, stability, breathing and creating workouts to help me in the direction of attaining my goals, one of them being kicking the slack and mustering the will power to go and train in the gym after a tiring work day. Mariano is very knowledegable when it comes to nutrition and proactively shares tips on diet, links to exercises, is very patient and open to ideas. I can't thank him enough for getting equipment that would help my training by himself and has never for once fussed about when we exceed our time. Back to feeling mentally and physically healthier again. Thank You!
Mariano is bright, personable, and knows how to motivate and get you going! He's the go-to guy for excercise, losing weight, toning your body.... A happy camper!
There's not much that will get me out of bed at 4am in the morning but Mariano is the exception. This is my first experience with a PT and let me tell ya! If motivation, flexibility, and a personal approach is what your looking for in a PT, then Mariano is the man for you! highly recommend.
Mariano has made me stronger and happier. He knew exactly what a forty something guy with injuries needed and has quietly, confidently and humbly made me do it. He's smart, funny and great at what he does.
Love Mariano! He is very knowledgable and a great trainer. He makes me stay focused and I have already seen great results. Use him!!!!!!!!
Mariano is very professional and patient. His sessions are well-structured yet interesting. He is good at targeting specific muscle groups. He also focus on the correct body movement, at the same time, he would change the exercise if I didn't feel well or just for the sake of safety. I would definitely recommend him to anyone.
Mariano is the first trainer I've had and it's been a great experience. He's friendly, not overly intense, and is great at tailoring the sessions based on what needs improvement. Highly recommend!
Working with Mariano has been a lot of fun, informative and has helped my fitness development. Mariano has helped me with working on eating habits as well as strengthening my core. I wanted someone who would listen to what I am looking to achieve and willing to work with me on my personal goals and Mariano has been that guy!
Mariano was fantastic. Punctual and professional but also very friendly. Looking forward to working with him to help me reach my goals.
Mariano is a great trainer. He does a great job evaluating during the sessions and adjusting exercises accordingly. He also makes sure to do a holistic job in that he provided recommendations for protein supplements, provided guides and suggestions for maintaining a proper diet to optimize results from training, and also provided videos and routines to do when we did not have one on one sessions. He maintains positive attitude throughout which is very important!
Mariano was very knowledgeable, encouraging and made working out and reaching my goals fun