Mariano Cardona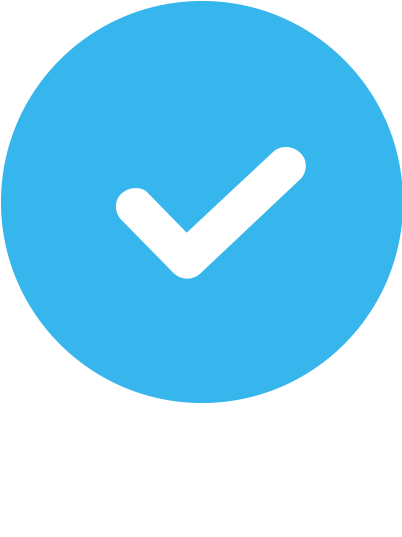 Verified
18 Reviews
Outdoor & In-Home
Virtual
About Mariano
QUICK BIO
Mariano Cardona. Born and raised in NYC
Ive been passionate about fitness for over 12yrs. I've been involved in personal training for the last 6. Throughout my years, I have learned A LOT about exercise and training. Especially when it comes to food, nutrition, rest, recovery, and what works to see improvement. As someone overcoming various obstacles, including some personal injuries, I know firsthand what's required to move forward
Basically, Ive got some experience here. I can help
SOME THOUGHT
Exercise and resistance training can be like playing with fire if you don't know what you are doing. It can also get confusing. Over the course of time, burnout, fatigue, and even injury are likely to occur; especially if you're unaware of some of the do's and don'ts. All of these have the potential to create discouragement and reduce motivation. That can be unfortunate, Especially if you are seeking to better yourself….
MY APPROACH
I use corrective exercise techniques in order to build strength and movement competency on top of a more functionally aligned musculoskeletal structure, helping to reduce the chance of injury while generating performance enhancement for everyday life.
I specialize in reducing back and hip pain while improving the execution of fundamental movement patterns
I also like to focus on improving athleticism in various sports and activities, with a keen niche in teaching striking mechanics for improved self defense skills
(something I think everyone should know a little of)
But perhaps most importantly, I offer a form of accountability and consistency for those seeking it
Contact me if you want to link
My favorite client story
My favorite client story is the one where people overcome obstacles in their journey through determination and consistency
My favorite exercise
Can't say I have a favorite, but I certainly enjoy learning and performing exercises that are designed to improve my athleticism. In particular, anything that makes be better at kicking, throwing, punching, running, jumping, climbing, dancing, picking things up, etc. Essentially, stuff that has real world use. I'm very eclectic when it comes to my own exercises training. The monkey in me comes out
My favorite quote
" Big problems are rarely solved with commensurately big solutions. Instead, they are most often solved by a sequence of small solutions, sometimes over weeks, sometimes over decades." - Switch: how to change things when change is hard by Chip and Dan Heath

"Do not pray for an easy life. Pray for the strength to endure a difficult one"- Bruce Lee

"People often want to quit because they feel like they are failing. But remember, there are no failures, only experiences. There are no mistakes, only lessons"
My training philosophy
Build brick by brick. There's no shortcuts to a strong, deeply rooted foundation.
My training experience
Is insanely amazing and I only look forward to learning more and sharing my experiences with others
Areas of Expertise
Core and Balance

Nutrition

Strength Training

Weight Loss

Flexibility and Mobility

Boxing

Posture

Kettlebells

Functional Training

Wellness

Corrective Exercise

Muscle Gain

Myofascial Release

Cardiovascular Conditioning

Injury Prevention

Stress Reduction
NCCA Accredited Certifications
NASM Certified Personal Trainer
Additional Certifications
Precision Nutrition Level 1
Who I Especially Like Working With
Beginners, Brides-to-be, Dancers, Men, Middle-aged, Overweight/ Obese, Peri/Post-menopausal, Post-rehab, Pre/post-natal, Runners, Seniors, Women, Youth
Medical Conditions Experience
Back Pain/Issues, Hip Pain/Issues, Joint Pain, Knee Pain/Issues, Limited Mobility, Lower Body Pain/Issues, Neck Pain, Obesity, Postural Issues, Pregnancy, Shoulder Issues, Stress
Training Areas Served
In-home or Outdoor Training
Me and my partner are very happy with Mariano. He has kept us eager for the next session and I love his follow up and concerns for us, it makes me feel like he cares about our outcome. It's very hard to find a trainer who doesn't lose faith or attention to you even if you fall off track. He changes any step that doesn't work for our safety and I appreciate it.
Mariano has been instrumental in motivating and assisting me with my personal health and wellness. He has provided comprehensive tools in the way of exercise and nutritional plans to help me with not only with weight loss, but an overall healthy lifestyle. His ability to humbly meet me where I was in terms of physical ability was disarming, and made me feel a lot less guarded and insecure. The fact that he was willing to travel outside of his borough to meet me for early morning training sessions, as well as work around my hectic schedule, has left an indelible impression upon me. I would recommend him to anyone who is looking to take a serious and positive step in the right direction as it concerns their physical health.
I started using Mariano a little before my wedding after I was diagnosed with an auto-immune disease. Once I mentioned this to him, he became extremely invested in my interests, health and purpose for getting back into shape. I've always been an athletic person but getting close to 30, my back pain started to kick in. Mariano showed me how to get the important muscles to fire and to fire correctly! This guy knows his stuff and his prices are extremely fair!
Made an unmotivated person like me hit the gym. Started training after a long gap. Mariano eased me back into training, keeping me motivated, excited and looking forward to our workout sessions together. He understands the limitations of my body and works around it while focusing mainly on improving the fundamental mobility movements, core strengthening, stability, breathing and creating workouts to help me in the direction of attaining my goals, one of them being kicking the slack and mustering the will power to go and train in the gym after a tiring work day. Mariano is very knowledegable when it comes to nutrition and proactively shares tips on diet, links to exercises, is very patient and open to ideas. I can't thank him enough for getting equipment that would help my training by himself and has never for once fussed about when we exceed our time. Back to feeling mentally and physically healthier again. Thank You!
Mariano is bright, personable, and knows how to motivate and get you going! He's the go-to guy for excercise, losing weight, toning your body.... A happy camper!
There's not much that will get me out of bed at 4am in the morning but Mariano is the exception. This is my first experience with a PT and let me tell ya! If motivation, flexibility, and a personal approach is what your looking for in a PT, then Mariano is the man for you! highly recommend.
Mariano has made me stronger and happier. He knew exactly what a forty something guy with injuries needed and has quietly, confidently and humbly made me do it. He's smart, funny and great at what he does.
Love Mariano! He is very knowledgable and a great trainer. He makes me stay focused and I have already seen great results. Use him!!!!!!!!
Mariano is very professional and patient. His sessions are well-structured yet interesting. He is good at targeting specific muscle groups. He also focus on the correct body movement, at the same time, he would change the exercise if I didn't feel well or just for the sake of safety. I would definitely recommend him to anyone.
Mariano is the first trainer I've had and it's been a great experience. He's friendly, not overly intense, and is great at tailoring the sessions based on what needs improvement. Highly recommend!
Working with Mariano has been a lot of fun, informative and has helped my fitness development. Mariano has helped me with working on eating habits as well as strengthening my core. I wanted someone who would listen to what I am looking to achieve and willing to work with me on my personal goals and Mariano has been that guy!
Mariano was fantastic. Punctual and professional but also very friendly. Looking forward to working with him to help me reach my goals.
Mariano is a great trainer. He does a great job evaluating during the sessions and adjusting exercises accordingly. He also makes sure to do a holistic job in that he provided recommendations for protein supplements, provided guides and suggestions for maintaining a proper diet to optimize results from training, and also provided videos and routines to do when we did not have one on one sessions. He maintains positive attitude throughout which is very important!
Mariano was very knowledgeable, encouraging and made working out and reaching my goals fun
Mariano is an amazing trainer! He has helped me become stronger and improve my posture. He always finds ways to work around (or fix!) whatever pain or other issues I am having. He pushes me to work hard during the sessions and to work out on my own, but he understands that life gets in the way sometimes and is not too overbearing. He is flexible with scheduling, which allows me to work with him even though my availability is quite limited (and somewhat unpredictable). He is great to talk to and makes the sessions fun!
I (35 year old, male) have been working with Mariano for 8 months, in which time I've lost 30lbs, ran my first marathon (3:52:12!) and have more energy than at any point in my life. Mariano has worked with me, steadily increasing the intensity of our training to help me quickly achive my weight loss and running goals. He provides challenging and interesting exercises tuned to help meet my goals and helped me understand my nutrition needs. Mariano really listens to what my body needs; making adjustments to our workouts to help ensure my body stays in balance and helping to strengthen my weak areas. For instance, while on a long run, training for my marathon, I strained my left psoas muscle. Mariano adjusted our workouts to not exacerbate the problem, then we worked to specifically strengthen that system so that the Marathon, while longer and harder posed no problems for me at all! On top of that, I prefer to workout outside at the park and Mariano has braved the morning cold with me throughout this year's brutal New York winter. Thanks Mariano!
Mariano is an excellent trainer and great at personalizing sessions to fit your current needs!
Mariano was really amazing. A very friendly and personable person. He was particularly good at tailoring the session to what a person was hoping to get out of it, and was great with building a foundation for training properly.
Are you a trainer?
Get new clients. Change lives.