Ohio Personal Trainers. Delivered.
Find a Personal Trainer in Ohio
Find Your Trainer delivers you the best personal trainers in Ohio.
Train with a vetted and certified personal trainer
anywhere - a gym, your house, office, hotel or outdoors.
What Our Clients Are Saying
The Best Personal Trainers in Ohio
Ohio's Top In-home Personal Trainers
Best of 2017 - Check out these highly rated in-home personal trainers in Ohio
Courtney Ross
(5 reviews)
I have been working with Courtney for 2 months on a functional problem with my back and neck. This issue has been troubling me for approximately 20 years, as a result of a bicycle accident with a car. Courtney has helped me increase my flexibility and mobility in those areas. I highly recommend Courtney as a personal trainer and coach. Courtney has been great for me and my issue with my back neck, and diet.
View full profile
David Goodman
(1 reviews)
Nichol Jennings-Goodman
When I started working with David I was over 200lbs and walked on a cane now I am stronger than ever! I have lost over 40 lbs, 12 inches off my waistline and no more cane. Best part is I have maintained my weight loss for over 3 years!!
View full profile
Kyle Reed
I'm a personal trainer who has lost over 100lbs on my fitness journey. If you want to lose weight, get toned, or increase muscular endurance I'm happy to help.
View full profile
Traci Kochendorfer
Traci K is a all american pro fitness champion and model, actress, singer , writer and activist who got her claim to fame when she landed 1oth in the world and appeared on top sports channels along with covers of magazines. She has been Ms Venus Swimwear, Tropic Beauty, Hawaiian tropic beauty , Most Beautiful People in the World of Health, HOt and Fit 100, Top 20 in Best Celeb Arms, Ranked Most Beautiful Woman in the World. Has earned over 5 medals and 10 titles including crowned Fitness Legacy Internationally ranked by one of the most prestigeous fitness organizations in the world. She also earned her pro status as a competitive figure and natural bodybuilder. She later starred in reality tv sports competitions and went on to be an On Air Host and Talent for networks like MTV, VH1 CWTV and others...
She has authored over 30 books and 300 publications and journals counting in research along with her association. She designs clothing and art collections along with earned emmy nominations, grammy nominations, film nominations and woman of worth nominations. Because she is so busy at times she works only in preferred clientele base. She is available for speaking, appearances, gym bookings, women groups and community events.
you can network or check out some of her sites
www,fitprolifestyle.webs.com
www.clubfitstylefitness.webs.com
www.tracikfansite.blogspot.com
View full profile
Kevin Obarski
A great, fun workout by a Certified Strength and Conditioning specialist where you will be pushed to reach the goals you set out to achieve. We will work hard and have fun doing it. We will address your needs in order to achieve desired goals. You will enjoy a fun environment with a trainer who cares about you and about developing your healthy lifestyle!

We will work hard and will have fun doing it. Exercise is not meant to be mundane and boring. We will vary exercises up in order for you to have fun while reaching your goals
View full profile
Kim Hansen
I am a Christian mother, grandmother, wife and marathoner. I have completed Columbus marathons, NYC and Boston as well. I have always loved to stay fit and healthy through clean eating. I won't lie I have cheat food (M&M's Plain). I enjoy helping others achieve a healthier lifestyle through fitness and nutrition. I won't lie to you, it takes time and effort and I want it to be a lifestyle change not just hit one goal and be done kind of thing. God gave us one body and we need to honor that body by fueling it through healthy eating and keeping it running properly through physical exercise. I want my client to walk away from a session feeling refreshed and knowing they are doing something so good for their bodies.
I like to work with people that are not affraid to get out of their comfort zone. That is the only way anyone can grow is to cross the comfort fence. I like to work with people that are willling to sweat at times and are willing to push themselves just a little harder than they think they can go. Your body can do so much more than we give it credit for.
I became a trainer because my friends and family said I should be paid for what I love to do.
Let's give each other a try.
View full profile
Laura Kuhn
Hi! I enjoy many different types of fitness activities! Whether you are just starting out or have been working out for awhile, expect a challenge! I specialize in beginner fitness and those returning to exercise! Possible choices include HIIT training, strength training, group boot camp, running (think couch to 5k) and much more! I believe exercise improves not only your health, but your mood, confidence, and overall wellbeing!
View full profile
Curt Harper
Curt Harper has been in the health and fitness industry for over half a decade, helping people in Hilliard Ohio reach there goals and ultimately changing their lives!

Getting healthy and fit doesn't just start and stop in the gym, it is a complete lifestyle change! It's more than just the number of pounds you lose each week, it's about how you grow as a person, to be as mentally healthy as you are physically healthy, to feel comfortable in your own skin and learn to love yourself. Many times we have no clue as to how far we can go until someone breaks the cycle by pushing us out of our comfort zone, breaks our old habits, helps to establishes new ones and pulls us to our highest level! Day in and day out we allow ourselves to settle for the norm and stay stuck in the same routines while we sell ourselves short of our true potential! Often times the root cause of this is a fear a failing and a lack of self belief, however failing is the only way to grow, failing is the direct path to success and without it we have know idea how to succeed, and success only leads to one thing SELF-BELIEF! Take a chance, break the cycle and quit living in your comfort zone, with the proper support, guidance, knowledge, and coaching the sky is the limit! Everyone deserves the best life they can live now go out and get it!
View full profile
Carol Griffith
I realize how hard making a decision to hire a personal trainer can be because I was in your shoes. At one time in my life I was very obese and I made the decision to hire a personal trainer and it was the best decision I ever made. I learned that working out and eating healthy can be very rewarding and it takes a team effort to get there. My training consists of dynamic warm ups, followed by strength conditioning, footwork development, jump rope, shadow boxing, heavy bag, speed bag, mitt training and sparring. By the end of my session you will know you had a great workout and you will start to see your body transform into the body you always wanted to have and we will have a lot of fun getting there.

Determination Dedication Discipline
View full profile
FYT's Featured Ohio Personal Trainer
Dana Vince
I can also train you at Next Level Fitness at 7792 Capital Blvd. Macedonia, Ohio 44056
A well-rounded workout session and plan that will attack your goals and get you to where you want to be! I will listen to what you want to achieve, develop the plan, and be there with you every step of the way. I will give you advice on nutrition, cardiovascular training, and weight training.


THESE THINGS COST ABOUT THE SAME AS A PERSONAL TRAINING SESSION
There are splurges and necessities. All of the below items are similar in price to a training session but won't make you feel half as good. Invest in yourself!
MOVIE TICKETS & POPCORN FOR TWO
DINNER OUT AT A RESTAURANT
More Ohio Personal Trainers
The Ohio FYT Difference
Find Your Match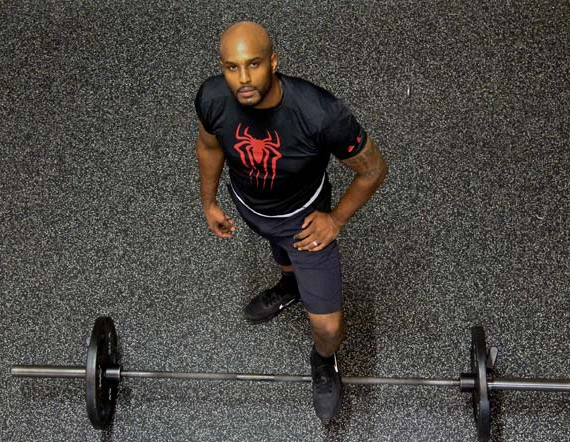 Our approach is different. We recommend personal trainers in Ohio based on you. Your goals. Your schedule. Your location. Your lifestyle. After all, this is personal training.
Find Your Match
Train In-Home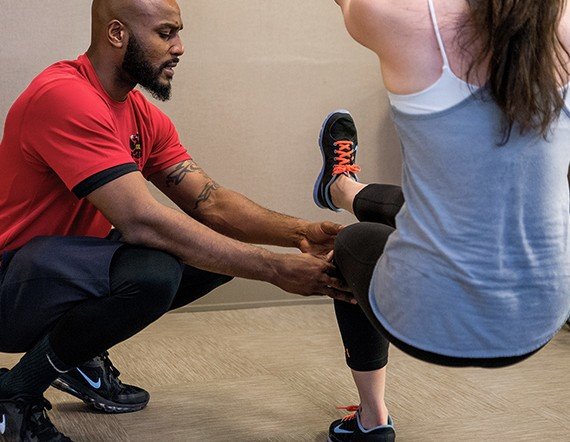 Our trusted and vetted Ohio personal trainers will meet you at your home, office, hotel or at the park. Schedule when and where it's most convenient and comfortable for you. And we even bring all the equipment.
About In-Home Training
Train With Friends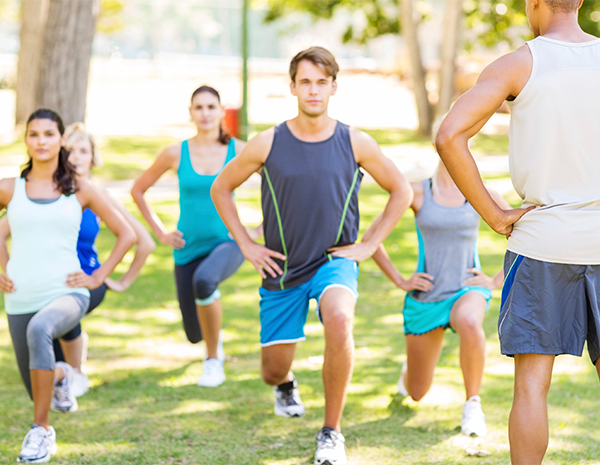 Train with a partner or up to 5 of your friends with Partner & Small Group Training session options. A Ohio personal trainer comes right to your door! Split the cost, have fun, and bring new meaning to the phrase "squad goals".
About Partner & Small Group Training
Train at Top Gyms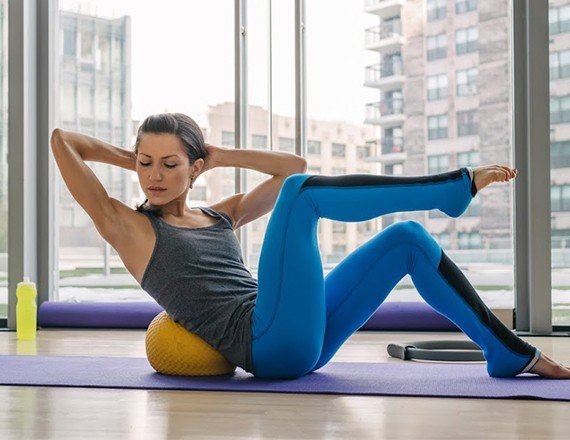 We've partnered with the best personal training gyms in Ohio so you can train at the top gyms and studios in the city. You never need a gym membership to book a personal training session.
Simple & Affordable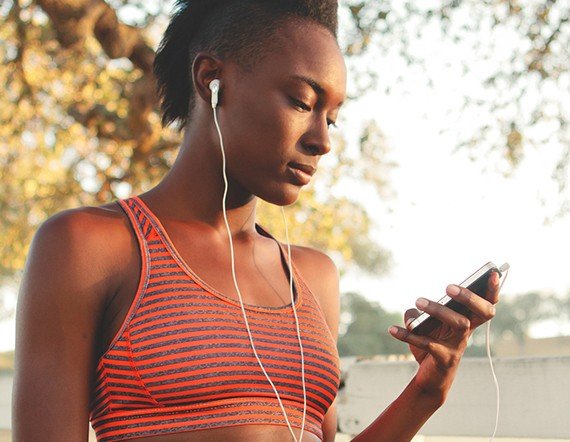 Search, schedule & pay for personal trainers in Ohio all from your desktop or mobile device.No sales pitches and no back and forth. No memberships. No contracts. No expensive packages.
Trusted & Secure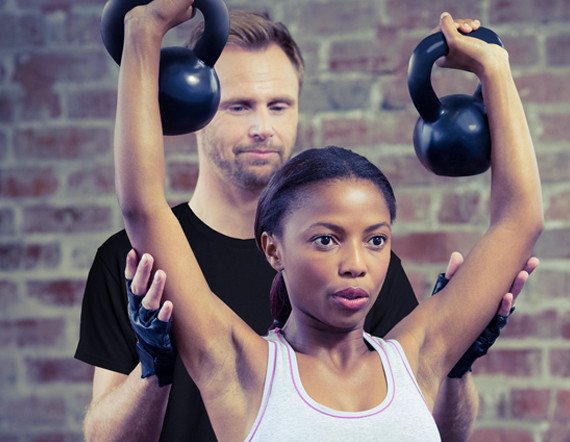 Pay securely and train safely with a vetted and insured Ohio personal trainer.
Previous
Next