Sharon Chamberlin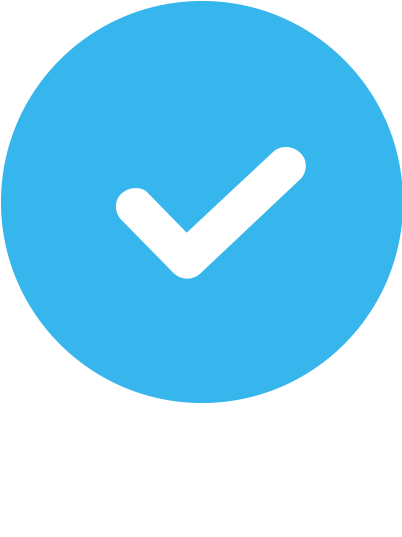 Verified
6 Reviews
Virtual
Gym
About Sharon
My name is Sharon Chamberlin, and I own Catalyst 4 Fitness, a private fitness studio specializing in helping women and men lead healthy lifestyles. We work together to improve your overall well-being through structured fitness programs and proper nutrition, and as you reach your goals, you learn how to maintain your new results so you don't experience the yo-yo effect of dieting or the low self-esteem that often accompanies it.

Based on your goals, exercise history, and medical history, I create programs specifically for you by combining traditional strength training, HIIT and other cardiovascular activities, and bodyweight training.

I offer personal training, small group training, core strength classes, classes for beginners or those recovering from injury, and lead boot camp classes for people of all ages and fitness levels in the Greater Cincinnati area.

If you do not live nearby, if you travel a lot, or if your schedule demands flexibility, I offer workouts to go. These programs allow you to exercise whenever and wherever you want while still being held accountable.

Fitness is important but nutrition is key. To that end, I also provide fresh food delivery service and online nutrition coaching in conjunction with the fitness services, or as stand alone programs. You choose the option that is the best fit for you.

Identifying the right combination of fitness and nutrition has brought many people the success they so greatly desire, and it can do the same for you.
Areas of Expertise
Core and Balance

Nutrition

Strength Training

Weight Loss

Kettlebells

TRX

Cardiovascular Conditioning

Cross Training
NCCA Accredited Certifications

ACE Certified Personal Trainer
Additional Certifications
NESTA Fitness & Nutrition Coach
I began working with Sharon 4 years ago as I was approaching 50. I started with Cross Training Circuits (formerly called Boot Camp) and then moved onto Metabolic Explosion Training. I truly enjoy the workouts because they are challenging and fun but also because she cultivates a culture of support with our class members. Participating in MET really helped me to gain strength and increase my overall physical fitness level. Unfortunately I was unable to continue with MET as I had to have rotator cuff surgery back in November 2016. After about 5 months of physical therapy and much pain, I was cleared by the doctor to start strength training again. In order to ease back into working out, I started Personal Training sessions with Sharon twice per week. These sessions have been great and Sharon has customized the workout sessions based upon my needs. I have re-joined MET and have even added HIIT-R. It feels great getting back into shape after a 5 month hiatus and Sharon's support has been invaluable during this time!
I started Personal Training with Sharon 4 ½ weeks ago. My daughter and her husband gave me this for a Christmas present. What a wonderful gift! In a very short period of time, I have noticed a lot of changes. I have more than 100 lbs. to lose and it is very intimidating to start such a long and arduous journey. My expectations were that Sharon was going to render me unable to walk but after my first hour of working out I went home, made a healthy dinner, and put most of my Christmas decorations away. I felt so good! I have really bad knees and they hurt less after I work out! My energy level goes through the roof when I leave a session. If I had anything to change it would be going more. It is such a wonderful experience to do something for yourself. Just you! If you are considering make a real change in your life and want to hurt less, I suggest you start this journey. Sharon will help you with any issue you have. Choose to be healthy. Make a change. You are worth it! I have lost over 10 lbs. already and many inches, but most importantly I am moving forward to my end goal which is living my best life.
I have worked with Sharon for a while, and am proud of my progress and the maintenance of my fitness program at the level I have. However, I began personal training because I was wanting a bit of a kick start and needed a new goal. I decided I wanted to be able to complete a pull up. I went into my first session pretty open-minded and unassuming, but I did think it would be a lot like HIIT-R or Metabolic Explosion Training in the fact that it would never be the same workout from week to week, and I'd come home tired! (in a good way!) I find that I work harder in personal training. I feel more invested on many levels - it's just Sharon and me - so she notices when I'm struggling or when I've got some extra spunk to keep going. It takes time and work, but I'm definitely getting stronger - I can see my goal getting closer. I like that personal training is all about me! I'd like to tell others that if there's something you really want to accomplish, personal training will get you there! It's a lot easier to do with someone in your corner.
Having had major surgery in the past, it was important for me to find a personal trainer that would be able to set up a program that takes into consideration my physical limitations. Sharon has been able to do this for me.
A personal trainer should understand a clients' limitations and age (senior) while setting up a program that is most beneficial, and not a "one size fits all". She should be supportive, understanding yet firm enough to make you want to push yourself to work towards your goal while understanding that each client must work at their own pace....Sharon is this type of personal trainer.
I started taking Cross Training Circuits just over a year ago and added MET classes soon after that. Recently, I've added personal training to my weekly workouts and I highly recommend it. Sharon creates intense workouts targeting specific muscle groups. It's a great addition to my exercise routine. I really enjoy being pushed to do more than I ever thought I could and I especially enjoy seeing the results of those workouts.
Are you a trainer?
Get new clients. Change lives.