San Jose Personal Trainers. Delivered.
Find Your Trainer delivers you the best personal trainers in San Jose.
Train with a vetted and certified personal trainer
anywhere - a gym, your house, office, hotel or outdoors.
How Find Your Trainer Works
Find Your Match
Find the perfect personal trainer near you based on your goals, your personality, your lifestyle and your body.
Train Anywhere
Work out with trusted and vetted local trainers at your home, building gym, outdoors, or the gym. We'll bring the equipment.
Book & Pay With Ease
Effortlessly book and pay for a training session directly from the trainer's profile.
The Best Personal Trainers in San Jose
San Jose's Top In-home Personal Trainers
Best of 2018 - Check out these highly rated in-home personal trainers in San Jose
Craig McDonell
(8 reviews)
Craig is a amazing personal fitness trainer with deep fitness knowledge and awesome personality. My progress in 6 months:: Bench press: 95lb 8 reps to 165lb 4 reps Inclined db press: 25lb 12 reps to 40lb 12 reps Squat:115 lb 8 reps to 165 8 reps Dip: body weight 3 reps to 35lb weighted 12 reps Pull up: body weight 1 reps to body weight 9 reps Skull crushers: 30lbs 12 reps to 50lbs 12 reps I don't need to say how awesome this man is since my progress says it all. Thank you Craig.
Train with Craig
Lori Henderson
(3 reviews)
Phenomenal trainer and gym! I've trained with Lori both as a private training client as well as attended her bootcamp and evening classes for the past five years. Lori is truly a phenomenal trainer, and she will be there for you every step of the way no matter what your goals are. From muscle building and weight loss to general fitness and everyday wellbeing, she knows how to work with you to get the results you want. I'm grateful for all that she has done for me, and I know I can count on Lori and Body Architecture to help me out with any fitness related goals.
Train with Lori
Evelyn Park-Doob
(3 reviews)
Evelyn is an amazing trainer. I've been working with her weekly for almost 6 months and I can see and feel a difference. I like to call her the 'velvet hammer'. She pushes me to the edge of my capabilities and expects a lot from me, but has an encouraging way of doing so. Of all the trainers, coaches, classes I've ever attended, Evelyn very focused on proper form and functional fitness. We've worked on posture and flexibility while nailing core strength and general whole body exercises. After my workouts I love the post summary email she sends me and it gives me the opportunity to do it on my own later in the week. I can't say enough good things. I highly recommend Birch And Iron Fitness and Evelyn. Lastly, Evelyn has a great personality, and is extremely bright, articulate and thoughtful in partnering with you on your wellness journey.
Train with Evelyn
Briana Antes
I believe that quality exercise can be done by anyone, anywhere. Fancy equipment is a luxury, not necessary. In my workouts, it's all about quality over quantity. Not everyone has the time or ability to spend 1-2 hours at the gym, and I believe with minimal time and equipment, you can build a healthy, strong, and toned body. I am experienced in and would consider my areas of emphasis weight loss & toning, injury rehab & prevention, and in strength & conditioning for athletes. I am a huge fan of HIIT and circuit workouts, but am also an advocate of self care and proper recovery. Fitness should be ENJOYABLE and exercise should be (somewhat) fun while still challenging. I promote self love and encourage people to have a healthy mindset while developing an exercise routine.
Train with Briana
Susan Scott
(1 reviews)
Susan Scott
Susan listenes to what I have to say. She designs programs based upon what I wanted and what she thought I needed. I learned this was sometimes different. I have challenging workouts and get valuable nuggets of information.
Train with Susan
Nick Hyde
I found my calling about 5+ years ago when I decided to walk away from the Business/Marketing world to pursue a career in fitness. I have always loved sports and physical fitness and decided it was time for me to spread my passion and desire to help others become physically health inside and out.
I know how hard it is to lose weight, be consistent, and stay motivated. That's where I come in. First I like to do a Meet and Greet to see where you are and were you'd like to be. Once we've spent time talking I figure out the best plan for you. There is no magic pill or overnight success. It takes a well executed plan and desire. If you give me 100% we will get there. I work with a wide array of clients everything from young athletes to your corporate executives. My style is simple. Create an environment where you can be successful and have fun along the way. If you think I might be the one to change your life definitely reach out to me.
Train with Nick
Chris Fernandez
My passion for health, fitness, and working out began over 20 years ago.

I became obsessed with pushing my body and training to the limits -- learning what works, what doesn't, and why -- not just for my own benefit, but also to help others.

I've tried the conventional, the unconventional, and everything in between.

Through trial and experience, I developed key distinctions that have allowed me to distill my knowledge into a comprehensive 3-step process of mental, physical and nutritional refinement.

By utilizing this step-by-step system, you'll get leaner, stronger and in the best shape of your life -- in the shortest amount of time possible -- without food restriction, unsafe workouts or subjecting yourself to fads that aren't sustainable.

Whether you're a professional athlete or you've never worked out before, your learning curve is cut down to the absolute minimum yielding immediate results while simultaneously laying the foundation for reclaiming your health and transforming your life.
Train with Chris Omar Bennett
I am ACE certified In-Home personal trainer. I am former collegiate athlete with over 5 years of experience helping clients get into shape, lose weight, and feel their best. My goal is to make fitness a fulfilling and fun experience so that clients enjoy their time being healthy. I bring the equipment to you so that you do not have to go to the gym. I enjoy helping people make a healthy change in there life and realizing their potential.
Train with Omar
Ryan Deffley
If you are looking for a personal trainer who will actually push you and take your fitness to a whole new level, then read on. I have been working in customer service since I was 15, which has allowed me to be able to read people well and service what they want. When combining that with my wide range of fitness knowledge and expertise, I am able to help a person not only achieve better fitness and overall health, but build more confidence in themselves to where they can eventually continue their fitness journey on their own.

My training philosophy is efficiency = effectiveness. Too many people spend hours and hours working out and never see any results. By utilizing the most efficient methods possible involving free weights, body weight exercises, and high intensity conditioning, you get the best possible results in the shortest period of time.
Train with Ryan
The San Jose FYT difference
Find Your Match
Our approach is different. We recommend personal trainers in San Jose based on you. Your goals. Your schedule. Your location. Your lifestyle. After all, this is personal training.
Find Your Match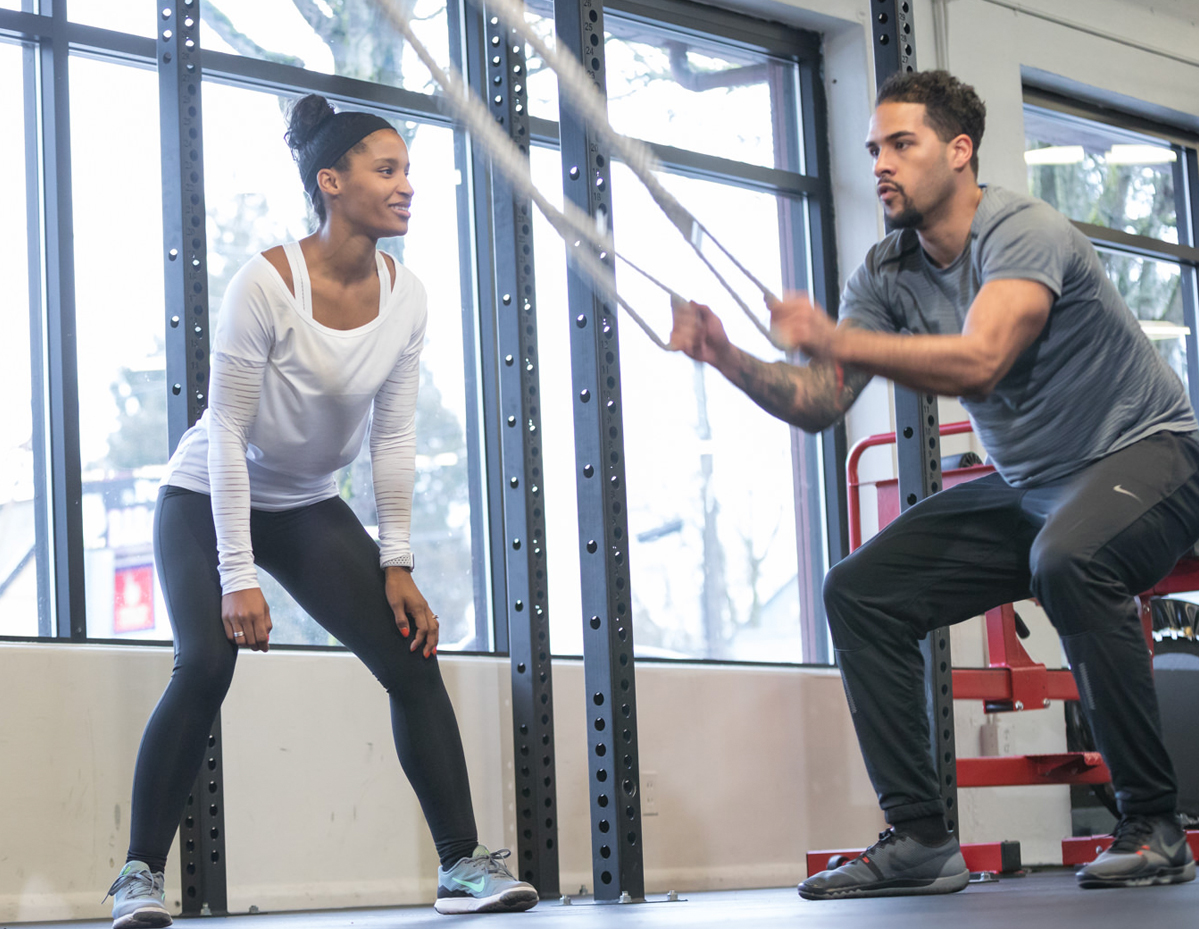 Find Your Trainer is proud to partner with the American Council on Exercise to achieve our shared mission to get people moving safely and effectively. With over 30 years of experience and over 70,000 professionals holding NCCA-accredited certifications, ACE continues to set the gold standard.
Learn More
Train In-Home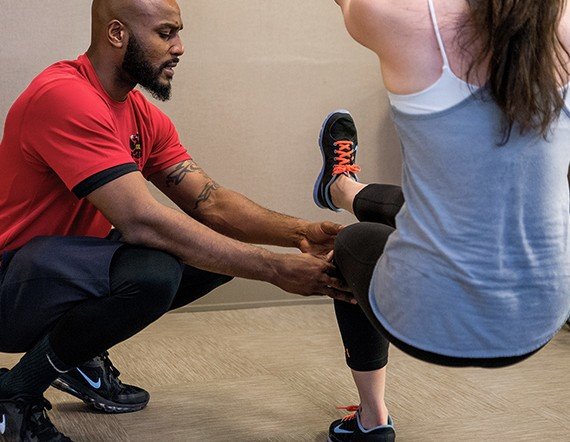 Our trusted and vetted San Jose personal trainers will meet you at your home, office, hotel or at the park. Schedule when and where it's most convenient and comfortable for you. And we even bring all the equipment.
About In-Home Training
Simple & Affordable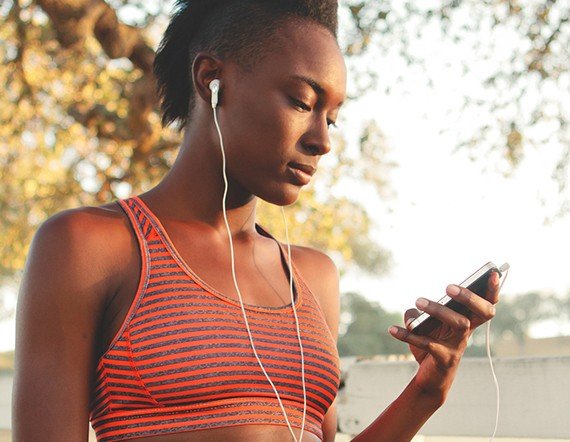 Search, schedule & pay for personal trainers in San Jose all from your desktop or mobile device.No sales pitches and no back and forth. No memberships. No contracts. No expensive packages.
Trusted & Secure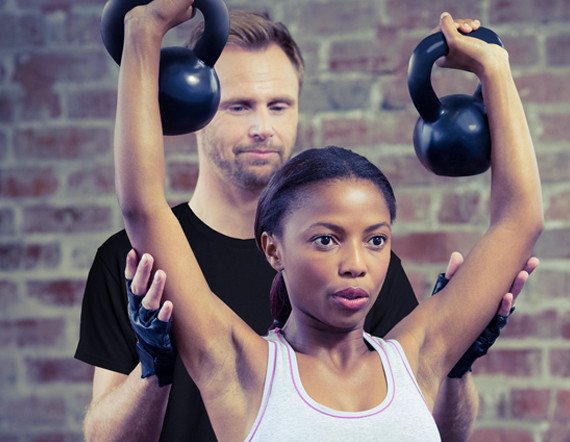 Pay securely and train safely with a vetted and insured San Jose personal trainer.
WHY YOU NEED A PERSONAL TRAINER
Faster
"My trainer is committed to getting the most out of the workouts and to reach beyond what I'd otherwise do by myself."
-ERIC M.
Exercising with personal trainer is the fastest and most effective way to increase your strength, cardiovascular fitness, and lean body mass.1 Period.
Effect of supervised, periodized exercise training vs. self-directed training on lean body mass and other fitness variables in health club members. J. Strength Cond Res. 2014 Jul;28(7):1995-2006.
Stronger
"I've been challenged. I've exceeded what I thought were my capabilities. I'm stronger now than I've ever been. I've never felt better."
-PATTY D.
Do things you never thought possible. Run that race. Fit into clothes you love. Get ready for that big day. Feel stronger and healthier than ever.
Smarter
"I love the personalization I get with each workout. My trainer is flexible to work with and welcomed me at my level of fitness so I didn't feel intimidated. But my trainer also pushes me farther than I ever thought I could go."
-TIFFANY R.
The right personal trainer will observe where you're at and take you where you want to be with a tailor made plan to help you to achieve your goals based on your body and your lifestyle.
Safer
"I was educated on the value of proper form and technique and couldn't have gotten to the point I'm at without personal training."
-KEVIN T.
Personal trainers specialize in the sweet spot between knowing your limitations and pushing you to the next level. You will always be improving and focusing on thoughtful training as a means of staying injury-free.
...And Fun!
"Every workout is a little bit different so my body and brain don't have time to dread what's coming! It's fun and interesting and, most importantly, super effective and efficient."
-MAGGIE G.
We know what physical fitness is about more than a workout. In order to see the results, consistency is key. A trainer will keep your workouts fun and challenging so that you stay motivated to achieve your goals.
THESE THINGS COST ABOUT THE SAME AS A PERSONAL TRAINING SESSION
There are splurges and necessities. All of the below items are similar in price to a training session but won't make you feel half as good. Invest in yourself!
MOVIE TICKETS & POPCORN FOR TWO
DINNER OUT AT A RESTAURANT
16 San Jose Personal Trainers