San Jose Personal Trainers. Delivered.
San Jose
Find Your Trainer delivers you the best personal trainers in San Jose.
Train with a vetted and certified personal trainer
anywhere - a gym, your house, office, hotel or outdoors.
The San Jose FYT Difference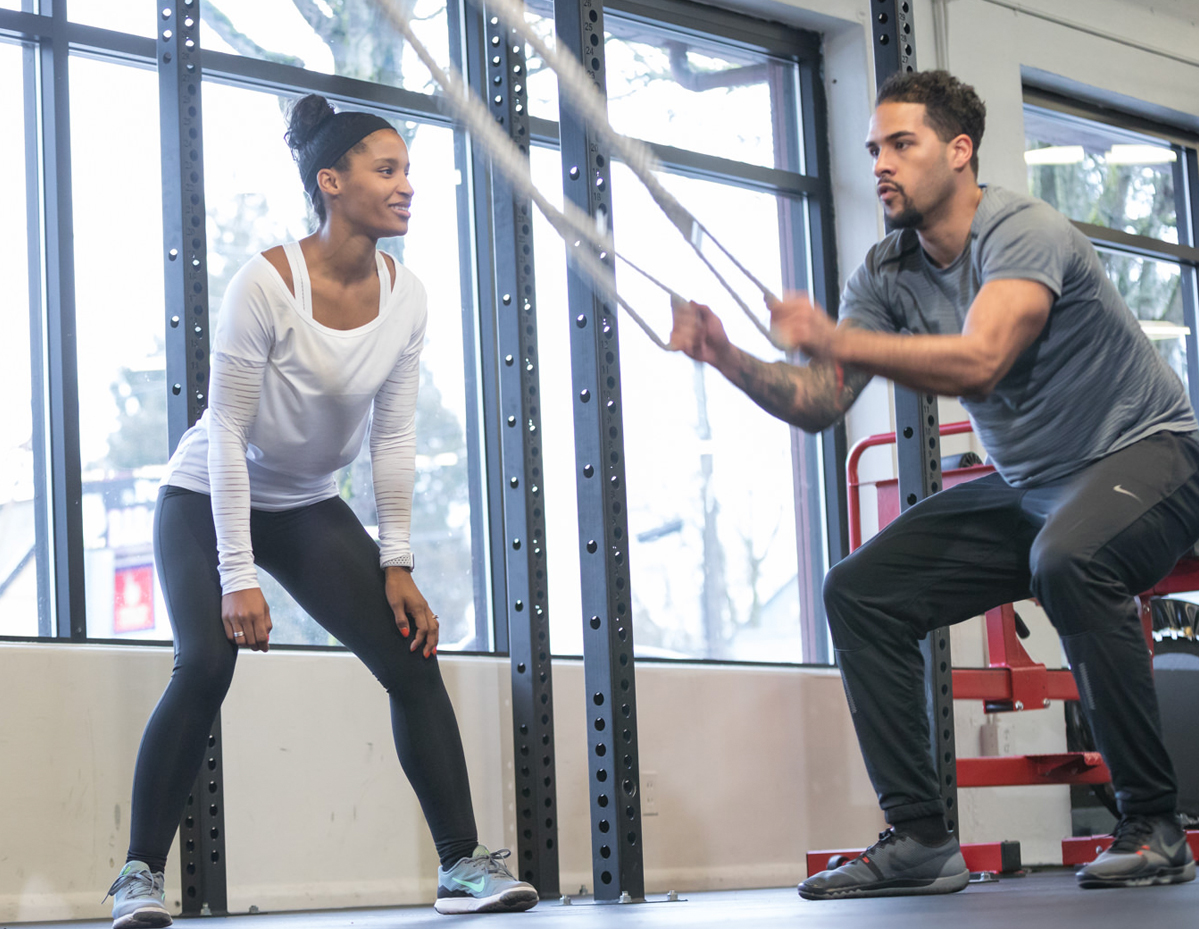 Find Your Trainer is proud to partner with the American Council on Exercise to achieve our shared mission to get people moving safely and effectively. With over 30 years of experience and over 70,000 professionals holding NCCA-accredited certifications, ACE continues to set the gold standard.
Learn More
Find Your Match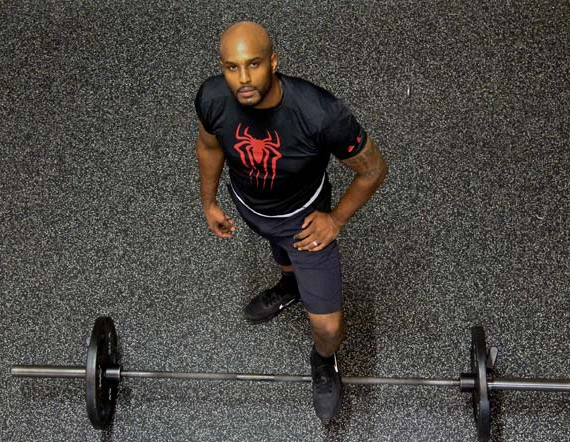 Our approach is different. We recommend personal trainers in San Jose based on you. Your goals. Your schedule. Your location. Your lifestyle. After all, this is personal training.
Find Your Match
Train In-Home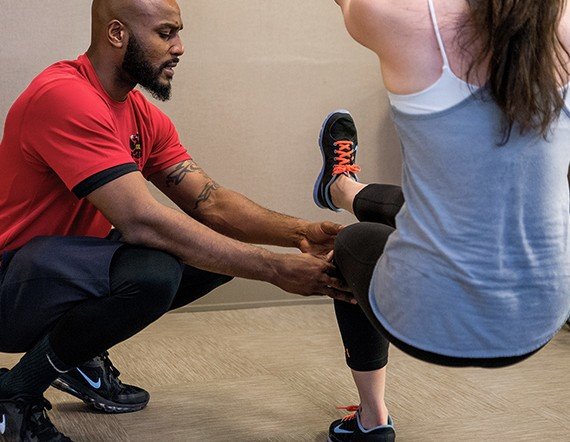 Our trusted and vetted San Jose personal trainers will meet you at your home, office, hotel or at the park. Schedule when and where it's most convenient and comfortable for you. And we even bring all the equipment.
About In-Home Training
Train With Friends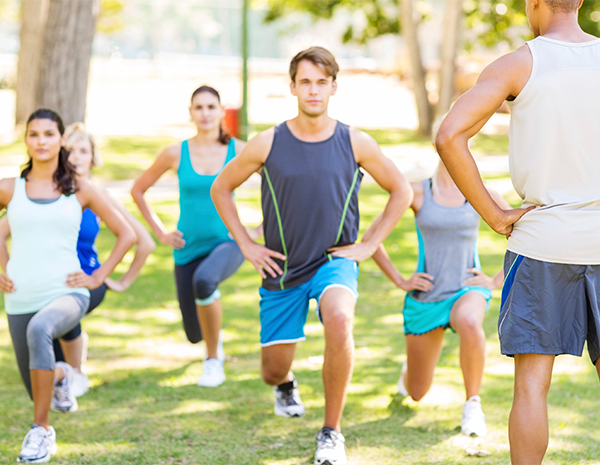 Train with a partner or up to 5 of your friends with Partner & Small Group Training session options. A San Jose personal trainer comes right to your door! Split the cost, have fun, and bring new meaning to the phrase "squad goals".
About Partner & Small Group Training
Train at Top Gyms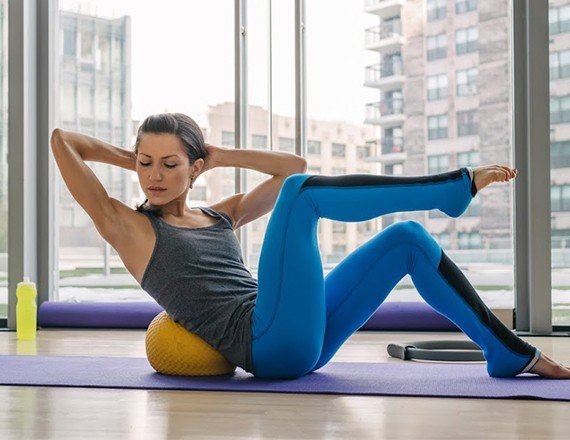 We've partnered with the best personal training gyms in San Jose so you can train at the top gyms and studios in the city. You never need a gym membership to book a personal training session.
Simple & Affordable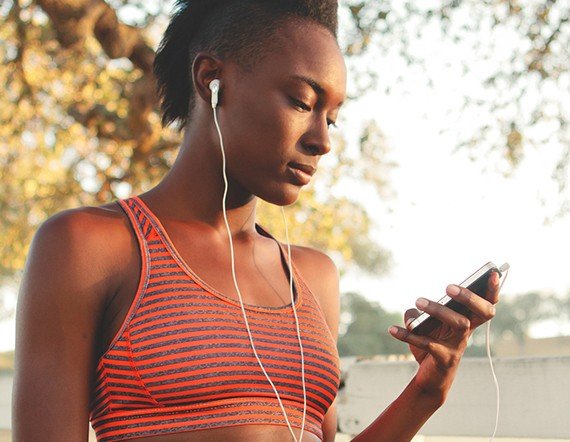 Search, schedule & pay for personal trainers in San Jose all from your desktop or mobile device.No sales pitches and no back and forth. No memberships. No contracts. No expensive packages.
Trusted & Secure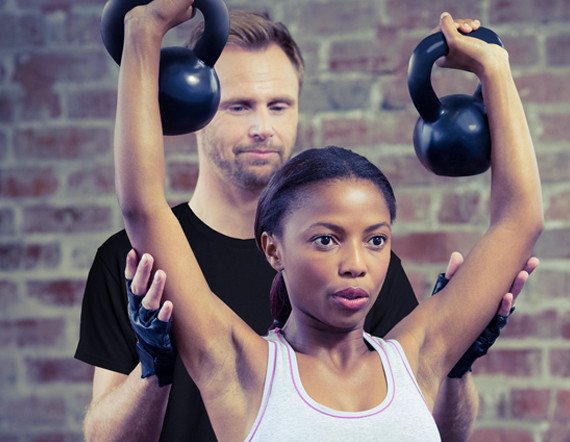 Pay securely and train safely with a vetted and insured San Jose personal trainer.
Previous
Next
What Our Clients Are Saying
The Best Personal Trainers in San Jose
San Jose's Top In-home Personal Trainers
Best of 2017 - Check out these highly rated in-home personal trainers in San Jose
Lori Henderson
(3 reviews)
Phenomenal trainer and gym! I've trained with Lori both as a private training client as well as attended her bootcamp and evening classes for the past five years. Lori is truly a phenomenal trainer, and she will be there for you every step of the way no matter what your goals are. From muscle building and weight loss to general fitness and everyday wellbeing, she knows how to work with you to get the results you want. I'm grateful for all that she has done for me, and I know I can count on Lori and Body Architecture to help me out with any fitness related goals.
Train with Lori
Susan Scott
(1 reviews)
Susan Scott
Susan listenes to what I have to say. She designs programs based upon what I wanted and what she thought I needed. I learned this was sometimes different. I have challenging workouts and get valuable nuggets of information.
Train with Susan
Nick Hyde
I found my calling about 5+ years ago when I decided to walk away from the Business/Marketing world to pursue a career in fitness. I have always loved sports and physical fitness and decided it was time for me to spread my passion and desire to help others become physically health inside and out.
I know how hard it is to lose weight, be consistent, and stay motivated. That's where I come in. First I like to do a Meet and Greet to see where you are and were you'd like to be. Once we've spent time talking I figure out the best plan for you. There is no magic pill or overnight success. It takes a well executed plan and desire. If you give me 100% we will get there. I work with a wide array of clients everything from young athletes to your corporate executives. My style is simple. Create an environment where you can be successful and have fun along the way. If you think I might be the one to change your life definitely reach out to me.
Train with Nick
Ryan Deffley
If you are looking for a personal trainer who will actually push you and take your fitness to a whole new level, then read on. I have been working in customer service since I was 15, which has allowed me to be able to read people well and service what they want. When combining that with my wide range of fitness knowledge and expertise, I am able to help a person not only achieve better fitness and overall health, but build more confidence in themselves to where they can eventually continue their fitness journey on their own.

My training philosophy is efficiency = effectiveness. Too many people spend hours and hours working out and never see any results. By utilizing the most efficient methods possible involving free weights, body weight exercises, and high intensity conditioning, you get the best possible results in the shortest period of time.
Train with Ryan
Patrick Porche
I've found that exercise alone doesn't solve common health complaints. I provide an integrative system to wellness; combining corrective exercise, nutrition, and lifestyle factors into an individualized, mind-body approach.

I've tried several exercise and nutrition programs in my journey to navigate this complex subject. It seems there is ENDLESS advice, books, programs, and courses on the subject... and the body of knowledge seems to be growing every day. Don't get lost in the flood of information. There is an easy way to figure out your individual nutrition, and exercise needs. My dynamic physical assessment process helps identify kinetic chain dysfunction and compensatory muscle activation; which allows me to design an intervention strategy to help you achieve the results you want quickly and safely. Exercise is only one piece of the puzzle though. In order to build health you have to start with the things you put in your body. Food guide pyramids, fad diets (paleo, south beach, etc.), philosophies (vegan, vegetarian), and the like cause much confusion. Why do you think a diet can work for your friend and leave you feeling lethargic and depressed? We are all as different inside as we are on the outside. A one-size-fits-all approach simply doesn't work. I use functional lab testing to identify hidden internal stressors in the hormone, immune, detoxification, digestive, and intestinal barrier systems. These functional lab tests are combined with assessments to identify your metabolic type (a diet based off your genetics, personality, and nutritional needs) and address any food sensitivities you may have.
Train with Patrick
Andrew Feuerstein
You can expect to not only get results in the quickest and safest way possible but to learn a great deal about your own body and how it moves, how it functions and how to properly fuel it without that feeling of starving yourself. I am a chef by trade, so my services include nutritious and delicious meals that are easy to make. I offer the service of preparing meals in advance for my clients who do not otherwise have time and also teach cooking demos to show clients how to properly prepare said meals so that they will have the ability and confidence to do it on their own.


Train with Andrew
Fabian Diaz
You can expect a goal oriented training program fitted directly to YOU! I specialize in strength and conditioning but am also well versed in weight loss and rehabilitation programming.

Movement is key, young or old. This is one of the basics for human survival. In this day in age humans do not move nearly as much as they used to, and we are only starting to see the effects of this.
Train with Fabian
Austin Toloza
We will relentlessly pursue your goals through smart, scientifically backed programming and tenacious training sessions. We will have a projected plan including what types of workouts to do, what meals to eat, and the exact target date of your specific. No gimmicks, just hard work and real results! Let's get it!

Tired of all the fitness gimmicks, his main focus in the industry is to help people understand that to attain true fitness it doesn't take a magic pill, special diet or secret supplement, but just pure hard work and consistency.
Train with Austin
Brian Danley
By utilizing a comprehensive consultation procedure to ascertain your health history and fitness goals, I can readily design a customized personal training program just for you. My training style emphasizes proper movement form and efficient technique accompanied by constructive, immediate feedback. Learning how to let your muscles control the weight and not the other way around is of the utmost importance during the performance of resistance training. Your personal training program will consist of concise individualized instruction, attentive supervision, appropriate assistance, motivational support, and positive reinforcement. A good quality workout session should consist of exercises which are: FUNEFFECTIVE (e.g.. targeted muscle is felt during the exercise) After a comprehensive initial assessment of your health history, medications taken, aerobic capacity, posture, and strength as well as a discussion of your training goals, I will prepare your structured personal training program designed to meet your specific needs such as lose body weight, increase strength or gain muscle mass. I will periodically reassess your health and fitness growth to ensure you remain accountable and continually progress toward achieving your short-term as well as long-term fitness goal. Most importantly, I will provide personal training services at a convenient time and place of your choosing. I believe striving to continually increase the amount of weight in each and every workout is paramount to achieving more strength and muscle mass. As a bodybuilder, I feel it is essential to perform each exercise with good form in order to feel the targeted muscle being contracted and under tension throughout the entirety of each set. Hard work, discipline and dedication is absolutely necessary in order to accomplish fitness goals.
Train with Brian
THESE THINGS COST ABOUT THE SAME AS A PERSONAL TRAINING SESSION
There are splurges and necessities. All of the below items are similar in price to a training session but won't make you feel half as good. Invest in yourself!
MOVIE TICKETS & POPCORN FOR TWO
DINNER OUT AT A RESTAURANT