South Carolina Personal Trainers. Delivered.
Find a Personal Trainer in South Carolina
Find Your Trainer delivers you the best personal trainers in South Carolina.
Train with a vetted and certified personal trainer
anywhere - a gym, your house, office, hotel or outdoors.
What Our Clients Are Saying
The Best Personal Trainers in South Carolina
South Carolina's Top In-home Personal Trainers
Best of 2017 - Check out these highly rated in-home personal trainers in South Carolina
#2 Sam Stives
I love to help people. I started training my friends and family and found out that it's my passion to transform others.

Army Experience
Sports Experience
NFPT Certified Trainer
View full profile
#3 Chris Hammonds
Your program is tailor suited to meet you needs and goals. All routines are constructed specifically for you.

I believe everyone, with the right knowledge, can achieve their fitness goals
View full profile
#4 John Sipos
whether you are a novice, an amateur or an advanced fitness enthusiast in the making, I can help. Providing training that builds strength, balance, flexibility and core stability of all fitness levels through: "Metabolic Conditioning "Strength Training "Sport Specific Training

Physical Fitness is a Lifestyle
View full profile
#5 Brandon Fain
Hi, I'm Brandon and an avid trainer of many events, activities and competitions. I specialize in strength training, sport conditioning and overall wellness for any individual! You can expect to reach your short term goals in as little as a month and long term goals in 4-6 months! Just give me your 100% of that day and that's PROGRESS! I love OCR's, CrossFit, Running and playing any sport you can imagine!

Everyone has a different style of training, different goals and needs and I take each one of my clients as who they are, an individual.
There is not one universal program, all will have a tailored plan to meet their needs. I'm realistic and honest with clients and always incorporate safe training methods. Let's determine your short term goals and move toward long term goals. I'm here for you and my clients always inspire me to keep pushing forward! Let's GET FIT!
View full profile
#6 Terry Hudder
My passion is fitness and health. My clients train with me because they get results in meeting and exceeding their goals. My sessions are professional and fun. Many of my clients have been with me for a long time and have referred many of their close friends to use my services.. If you are tired of just going to a gym or using a different personal trainer and not seeing results, then give me a call. I truly enjoy getting my clients the results they are seeking.


View full profile
#8 Barbara Cropper
I am NASM Certified in both Personal Training and Weight Loss. I am also finishing up my Bachelor's degree in Health Sciences - Healthy Lifestyles Coaching. My goal is to not only teach my clients, but to give them the necessary tools to be able to continue to live a healthy, active life once our time together is over.

I believe in empowering people to be able to make the necessary changes in order to live a healthy, fit life.
View full profile
#9 Sean Fox
I grew up playing soccer and surfing. Playing in high school and indoor leagues in the off-season was routine and I was told that I would never make it in soccer because of my size. This drove to strive hard and train with even more intensity. I started working out at a local gym owned IFBB Rich Gaspari and one of his partners Mr. NJ, Eddie Albert. They taught me the importance of form and nutrition which I picked up fast, but being genetically disadvantaged I didn't see results as fast as I wanted. I excelled in my knowledge and started training clients when I was 16.

I choose to go to college to pursue my education in sports and exercise. I was a starting center mid-fielder at Mount Ida College as a walk on. My coach, Steve D'Arcy said he liked the fire and total enjoyment in my eyes when I played. He said it reminded him of the love he had for soccer. I also volunteered to assist the Head Women's Soccer coach that was in its first year as the assistant coach and athletic trainer. Coach D'Arcy said I had a great knowledge of the game and that I should approach the Women's coach and put that skill to use. During my time at Mount Ida College, I was also serving and one of the assistant strength and conditioning coaches with the Boston Bruins which also served as my internship for my college degree in the Fitness Management Program.

After returning home to NJ, I was invited to try out for the 1990 US U-20 National Team and made the reserve squad while playing for the Penn-Jersey Spirit a USL A-League Team. I was also employed as a Fitness Specialist/Cardiac Rehab Specialist at the Jersey Shore Medical Center. I continued training athletes and was approached by a local standout who was graduating from Purdue University, Scott Conover, to assist him in preparing for the 1991 NFL Combine. Scottie was eventually drafted by the Detroit Lions whom were extremely impressed by his transformation, which then led to me receiving an invitation to become an Assistant Strength and Conditioning coach for the Detroit Lions during the pre-seasons of their 91-95 season under World renowned strength coach Bert Hill.

When I finished my term with the Lions I came home and found that they were having open tryouts for the NY Fever, one of the local USL Pro teams in the NY/NJ area. I was fortunate to make the reserve squad but because of ongoing knee injuries from prior sports and competing in mixed martial arts( Muay Thai), I never made the first squad. I continued training local amateur, semi-pro, and professional athletes during this time and then had a calling to serve in law enforcement.

After a hiatus from sports and going to law enforcement, I started coaching for the local recreation department in Mount Pleasant, South Carolina, for their recreational and developmental teams that my young boys are playing on. During this time I learned about and received my F & E coaching licenses from the US Soccer Federation and my Level 1 coaching certificate for the United States Sports Academy. My goal is to continue to prepare for my further licenses from the USSF until I achieve my A License while obtaining a position within the MLS. Until that time I will continue to enjoy helping individuals meet their fitness goals and train Figure Competitors with my extensive background.
View full profile
FYT's Featured South Carolina Personal Trainer
Chris Hammonds
Your program is tailor suited to meet you needs and goals. All routines are constructed specifically for you.

I believe everyone, with the right knowledge, can achieve their fitness goals
THESE THINGS COST ABOUT THE SAME AS A PERSONAL TRAINING SESSION
There are splurges and necessities. All of the below items are similar in price to a training session but won't make you feel half as good. Invest in yourself!
MOVIE TICKETS & POPCORN FOR TWO
DINNER OUT AT A RESTAURANT
More South Carolina Personal Trainers
The South Carolina FYT Difference
Find Your Match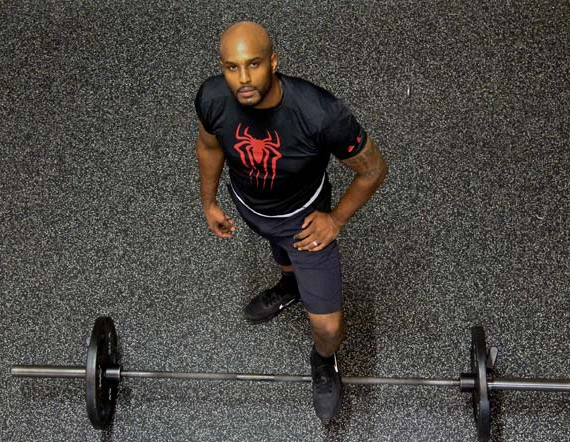 Our approach is different. We recommend personal trainers in South Carolina based on you. Your goals. Your schedule. Your location. Your lifestyle. After all, this is personal training.
Find Your Match
Train In-Home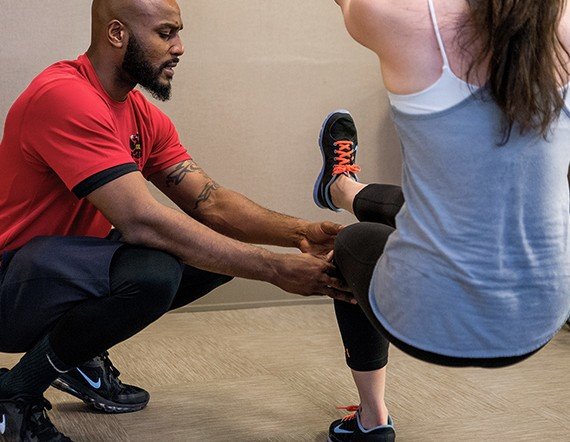 Our trusted and vetted South Carolina personal trainers will meet you at your home, office, hotel or at the park. Schedule when and where it's most convenient and comfortable for you. And we even bring all the equipment.
About In-Home Training
Train With Friends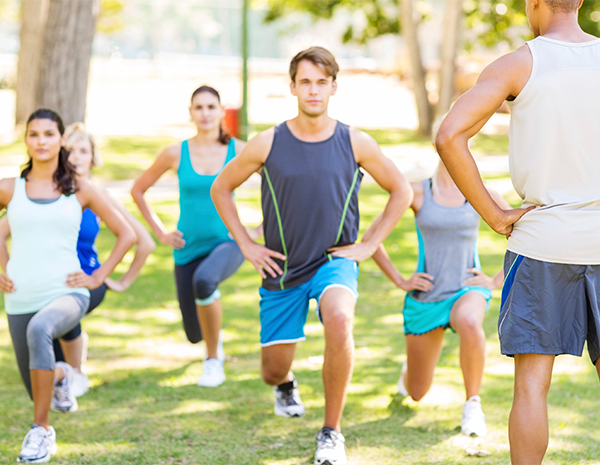 Train with a partner or up to 5 of your friends with Partner & Small Group Training session options. A South Carolina personal trainer comes right to your door! Split the cost, have fun, and bring new meaning to the phrase "squad goals".
About Partner & Small Group Training
Train at Top Gyms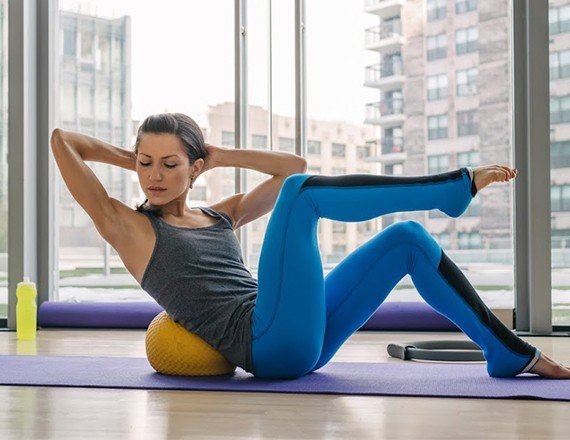 We've partnered with the best personal training gyms in South Carolina so you can train at the top gyms and studios in the city. You never need a gym membership to book a personal training session.
Simple & Affordable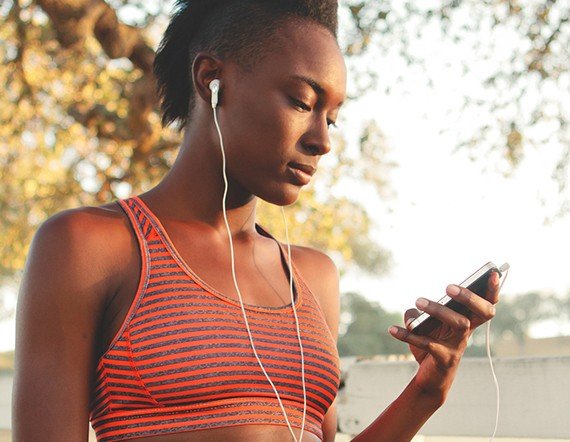 Search, schedule & pay for personal trainers in South Carolina all from your desktop or mobile device.No sales pitches and no back and forth. No memberships. No contracts. No expensive packages.
Trusted & Secure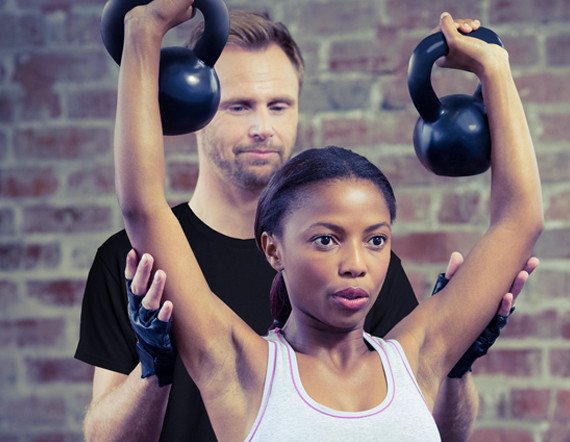 Pay securely and train safely with a vetted and insured South Carolina personal trainer.
Previous
Next