South Carolina Personal Trainers. Delivered.
Find a Personal Trainer in South Carolina
Find Your Trainer delivers you the best personal trainers in South Carolina.
Train with a vetted and certified personal trainer
anywhere - a gym, your house, office, hotel or outdoors.
What Our Clients Are Saying
The Best Personal Trainers in South Carolina
South Carolina's Top In-home Personal Trainers
Best of 2017 - Check out these highly rated in-home personal trainers in South Carolina
Sam Stives
I love to help people. I started training my friends and family and found out that it's my passion to transform others.

Army Experience
Sports Experience
NFPT Certified Trainer
View full profile
Megan Plucinski
Megan is an ACE certified Personal Trainer and Group Fitness Instructor. Aside from coaching at Anytime Fitness, she is a Fitness Specialist for the United States Air Force and a Command Fitness Leader Instructor for the United States Navy. She holds over 10 fitness and wellness certifications like Fitness Nutrition, Weight Management, and Youth Fitness. Outside of just personal training, she enjoys teaching HIIT bootcamp classes, TRX, and Yoga. Megan is very passionate about helping her clients adopt a healthy lifestyle and achieve their goals.
View full profile
Emily Faucher
My name is Emily and I am a NASM-Certified Personal Trainer, online coach, and a nationally-qualified NPC Bikini Competitor. Living a healthy lifestyle has been a passion of mine for a long time (picture 10-year old me doing 90's workout tapes in the basement) but over the last few years, I've been able to make it more than just a hobby.

I did not grow up as an athlete. I was the the stereotypical "always picked last in gym class" type of kid. I danced for awhile and played soccer for exactly 1 year and that was about the extent of my athletic career. I truly believed that it just wasn't my "thing". I couldn't run a mile and honestly, had no desire to even try! I just wanted to fit in with my friends and be thin. In college, I tried all different types of group fitness classes to try to find my niche. I did Yoga, Zumba, Pilates, and an array of other classes that used light dumbbells and bodyweight exercises. I enjoyed aspects of each class but never found one that I was really in love with.

Fast forward to 2014 when I started dating my boyfriend, Cory. He had been training with a personal trainer for several months and taught me several exercises using heavy dumbbells and strength machines. I was very intrigued by the process of gaining strength and muscular endurance. After about a year of working out in our apartment gym with extremely limited equipment, we signed up for a membership at our local YMCA. That's when it all changed!

We used the 'Starting Strength' program, as well as '5-3-1' and I became addicted to barbell training. I loved the feeling of progressing each week both mentally and physically. I learned to push past my own fears and self-imposed limits of how much I could lift and for how many reps. I honestly began to see myself in a whole new light and gained a bunch of self-confidence in the process! Family and friends started to comment on my new "gains" and my workout clips on Instagram. The new-found attention was nice, but I really loved the new person I had become on the inside. I transformed into someone who didn't back down when things got tough and who continually exceeded the limits of what I thought I could accomplish. I learned that fears are to be chased after, not avoided, and I competed in my first NPC Bikini competition in the Spring of 2017 with the support and guidance of my coach William Grazione. Every single person deserves to feel confident in the gym and chase after new goals!

I am ready to help others live a balanced lifestyle that empowers them to be more than they thought they could be! Let me guide you in making a change in your life that is more than just a physical change. I'm here to push you when you need it, but also to be there as a friend to lean on when the journey gets tough. Let's get started!
View full profile
Chris Hammonds
Your program is tailor suited to meet you needs and goals. All routines are constructed specifically for you.

I believe everyone, with the right knowledge, can achieve their fitness goals
View full profile
John Sipos
whether you are a novice, an amateur or an advanced fitness enthusiast in the making, I can help. Providing training that builds strength, balance, flexibility and core stability of all fitness levels through: "Metabolic Conditioning "Strength Training "Sport Specific Training

Physical Fitness is a Lifestyle
View full profile
Brandon Fain
Hi, I'm Brandon and an avid trainer of many events, activities and competitions. I specialize in strength training, sport conditioning and overall wellness for any individual! You can expect to reach your short term goals in as little as a month and long term goals in 4-6 months! Just give me your 100% of that day and that's PROGRESS! I love OCR's, CrossFit, Running and playing any sport you can imagine!

Everyone has a different style of training, different goals and needs and I take each one of my clients as who they are, an individual.
There is not one universal program, all will have a tailored plan to meet their needs. I'm realistic and honest with clients and always incorporate safe training methods. Let's determine your short term goals and move toward long term goals. I'm here for you and my clients always inspire me to keep pushing forward! Let's GET FIT!
View full profile
Terry Hudder
My passion is fitness and health. My clients train with me because they get results in meeting and exceeding their goals. My sessions are professional and fun. Many of my clients have been with me for a long time and have referred many of their close friends to use my services.. If you are tired of just going to a gym or using a different personal trainer and not seeing results, then give me a call. I truly enjoy getting my clients the results they are seeking.


View full profile
FYT's Featured South Carolina Personal Trainer
Chris Hammonds
Your program is tailor suited to meet you needs and goals. All routines are constructed specifically for you.

I believe everyone, with the right knowledge, can achieve their fitness goals
THESE THINGS COST ABOUT THE SAME AS A PERSONAL TRAINING SESSION
There are splurges and necessities. All of the below items are similar in price to a training session but won't make you feel half as good. Invest in yourself!
MOVIE TICKETS & POPCORN FOR TWO
DINNER OUT AT A RESTAURANT
More South Carolina Personal Trainers
The South Carolina FYT Difference
Find Your Match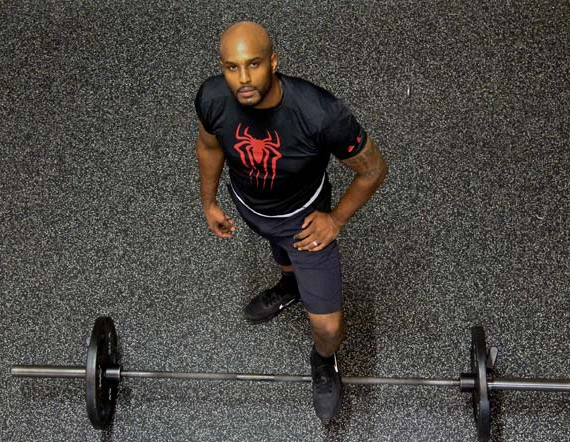 Our approach is different. We recommend personal trainers in South Carolina based on you. Your goals. Your schedule. Your location. Your lifestyle. After all, this is personal training.
Find Your Match
Train In-Home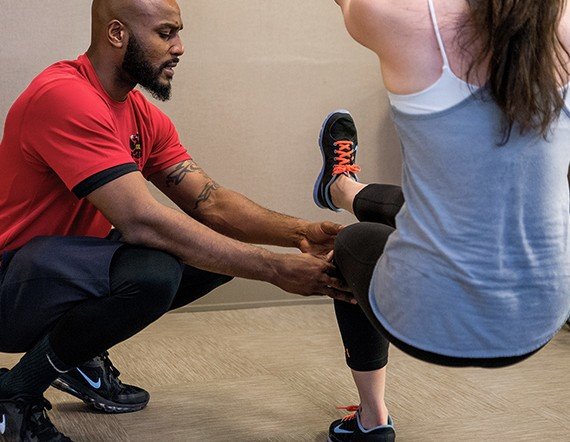 Our trusted and vetted South Carolina personal trainers will meet you at your home, office, hotel or at the park. Schedule when and where it's most convenient and comfortable for you. And we even bring all the equipment.
About In-Home Training
Train With Friends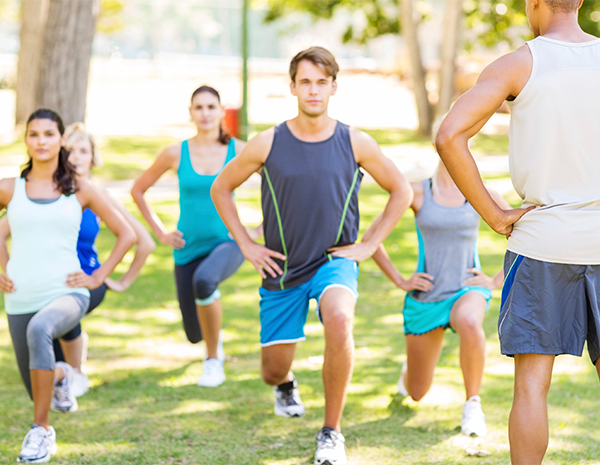 Train with a partner or up to 5 of your friends with Partner & Small Group Training session options. A South Carolina personal trainer comes right to your door! Split the cost, have fun, and bring new meaning to the phrase "squad goals".
About Partner & Small Group Training
Train at Top Gyms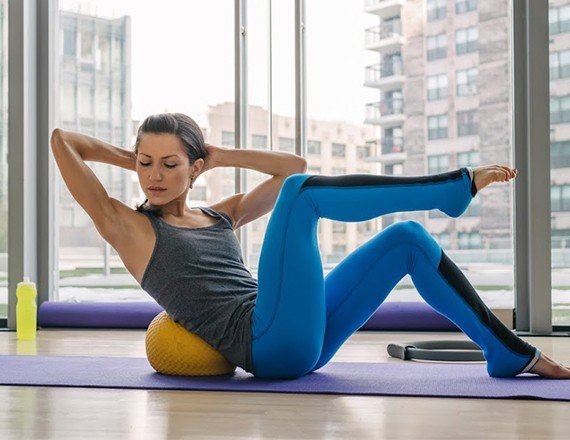 We've partnered with the best personal training gyms in South Carolina so you can train at the top gyms and studios in the city. You never need a gym membership to book a personal training session.
Simple & Affordable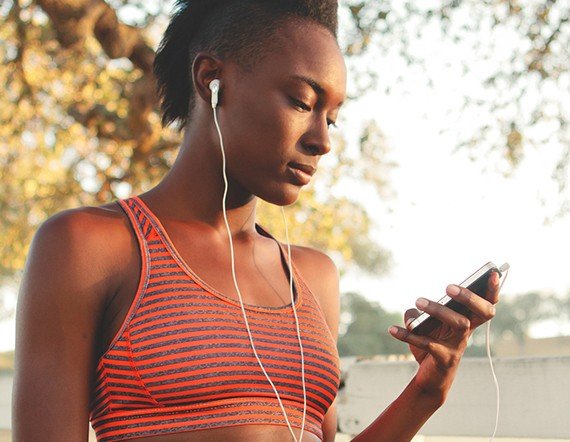 Search, schedule & pay for personal trainers in South Carolina all from your desktop or mobile device.No sales pitches and no back and forth. No memberships. No contracts. No expensive packages.
Trusted & Secure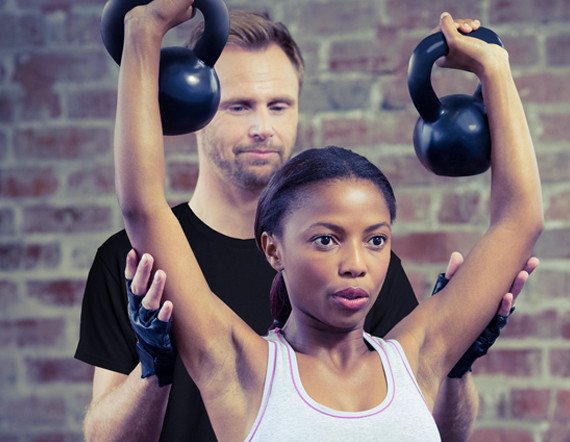 Pay securely and train safely with a vetted and insured South Carolina personal trainer.
Previous
Next