Personal Training. Simplified.
Tennessee Personal Trainers
Find Your Trainer delivers you Tennessee's best personal trainers.
Train with a vetted and certified personal trainer
anywhere - a gym, your house, office, hotel or outdoors.
What Our Clients Are Saying
The Best Personal Trainers in Tennessee
Tennessee's Top In-home Personal Trainers
The Best of 2016 - Check out these highly rated in-home personal trainers in Tennessee
#1 Travis Rush
My name is Travis Rush and I have a Bachelor's Degree in Exercise Science. My fitness journey officially began when I became a Certified Strength and Conditioning Specialist through the National Strength and Conditioning Association. I've beenlucky enough to train everyone from professional athletes to weekend warrior and stay-at-home mothers.
View full profile
#2 Nancy Burke
I have had a lifelong passion for Fitness and Wellness. I believe ANYBODY can find Fitness and Empowerment by following their " body's way".
My training as a MELT, Nia and Zumba Instructor enable me to incorporate fun cardio and strength training to anyone's program. I particularly love working with Seniors and Children. No matter what their challenge, they can always accomplish amazing things!!!!
View full profile
#3 Kim Martin
I have always had an intense passion for heath, fitness and wellness resulting in living a healthy lifestyle. I incorporate function training into cardio, resistance training, kettlebells, running, body weight exercise, swimming, and triathlon training. I believe that we need to be able to properly function as we age so that we can continue to enjoy the same activities we did in our youth. I am committed to seeing people reach their goals and then exceed them! I can also empathize with those who have suffered setbacks, I have been there so many times, but the obstacles I have encountered along the way have only made me push that much harder to exceed my goals. I can do the same for you.

We are only given one physical body in this life, treat it like it is a shrine, praise it, love it, be kind to it, push it to it's limits and it will reward you beyond anything you could imagine.
View full profile
#4 Janna Walters
You will receive a full fitness assessment prior to beginning a strength training program. One on One personal fitness training - individualized according to your goals. Your progress will be measured by completing follow-up assessments every 6-12 weeks.


View full profile
#5 Leana Holcomb
My passion is seeing people reach their goals when it comes to healthy and fit living. How many of us have ever started something and then quit? I have been there myself! But the obstacles that have come my way have only made me stronger and have pushed me to become better at what I do! Fit living is something that is not achieved in one day, a week or a month. It is a process! As a personal trainer and Fitness instructor, I will help you achieve the goals you have set for yourself. I will be your friend, your teacher, your motivator!

To have results you need dedication and motivation! You need to work harder and smarter!
View full profile
#6 Drew Miller
I enjoy matching lifestyle activities that benefit from exercises performed. Our bodies are designed to move and for that reason personal training involves activities that are enjoyable and stimulating. Physical fitness is achieved not only in the gym but is a lifestyle to strive for. Hiring a personal trainer can be the next step for you if you struggle meeting your goals in physical fitness. Whether a goal of muscle strengthening, fat loss or setting a routine for a work out, personal training will leave you with more energy to do the things you love in life most!


View full profile
#7 Charles Bell
During a training session a proper warm-up with cardio and then exercise based stretches/exercises that will relate to the workout. I then show clients the teacher aspect of training and provides encouragement throughout sessions. We finish off with a cool-down with cardio and then do some light stretching. During my sessions I have three my areas that I focus on; Stability, Mobility, and Core Emphasis. This allows for building the foundation for an individual with correct form throughout an exercise program.

My philosophy is holding clients accountable to reach goals for being healthier. I also believe it is important to show clients the teacher aspect of training and provides encouragement throughout sessions.
View full profile
#8 Erick Alexander
To be motivated, inspired and educated on how to keep your body functioning at its best.

To train our bodies to reach it's full potential.
View full profile
#9 Samantha Ruppelt
With a degree in Exercise Science and 10 years experience in the field you can expect a smart and effective workout that will target your goals and fix any movement issues you may have. We can safely work around any injuries, illnesses, or other issues that you may have in order to deliver the results you are looking for.

You are never too young or too old nor too weak or strong to grow, learn something new, and become stronger. I can help you meet any goals with a safe and effective training program.
View full profile
The Tennessee FYT Difference
Find Your Match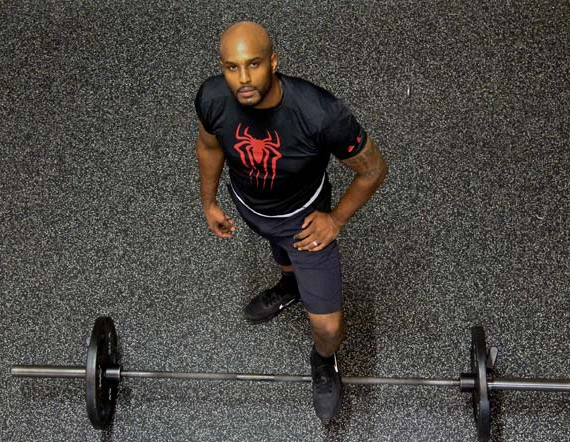 Our approach is different. We recommend trainers based on you. Your goals. Your schedule. Your location. Your lifestyle. After all, this is personal training.
Find Your Match
Train In-Home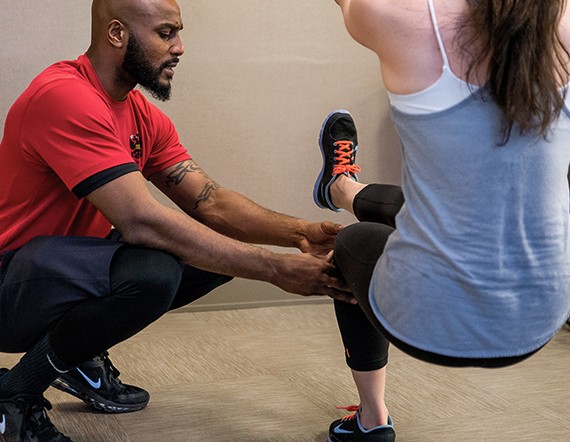 Our trusted and vetted FYT Pros will meet you at your home, office, hotel or at the park. Schedule when and where it's most convenient and comfortable for you. And we even bring all the equipment.
About In-Home Training
Train With Friends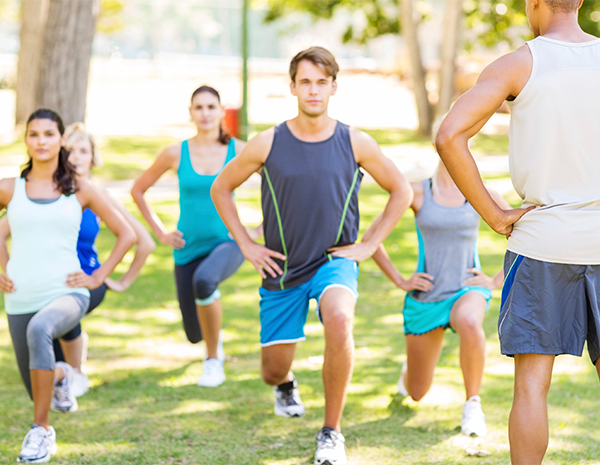 Train with a partner or up to 5 of your friends with Partner & Small Group Training session options. A FYT Pro comes right to your door! Split the cost, have fun, and bring new meaning to the phrase "squad goals".
About Partner & Small Group Training
Train at Top Gyms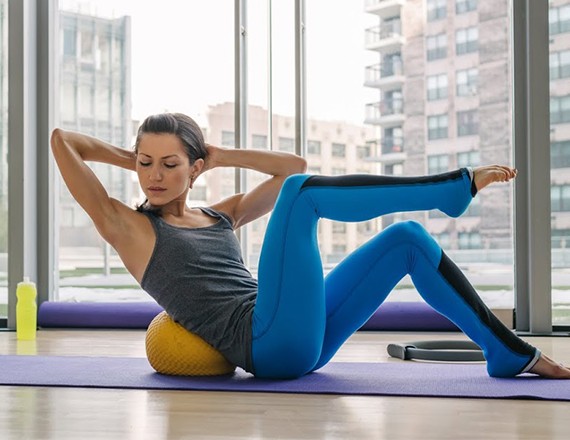 We've partnered with the best of the best so you can train at the top gyms and studios in the city. You never need a gym membership to book a personal training session.
Simple & Affordable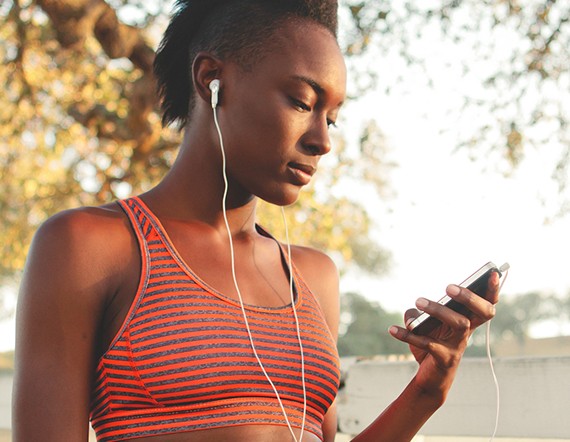 Search, schedule & pay all from your desktop or mobile device. No sales pitches and no back and forth. No memberships. No contracts. No expensive packages.
Trusted & Secure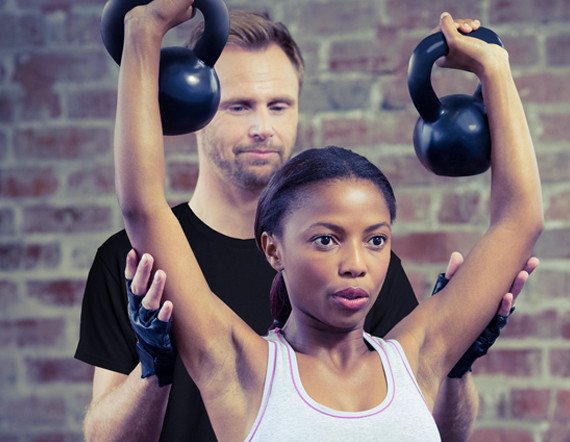 Pay securely and train safely with a vetted and insured FYT Pro.
Previous
Next
Featured FYT Personal Trainer
Erick Alexander
To be motivated, inspired and educated on how to keep your body functioning at its best.

To train our bodies to reach it's full potential.
THESE THINGS COST ABOUT THE SAME AS A PERSONAL TRAINING SESSION
There are splurges and necessities. All of the below items are similar in price to a training session but won't make you feel half as good. Invest in yourself!
MOVIE TICKETS & POPCORN FOR TWO
DINNER OUT AT A RESTAURANT
More FYT Pros in Tennessee