The best way to find
a personal trainer.
Period.
Tennessee's best vetted and insured personal trainers delivered to your home, park, or building gym.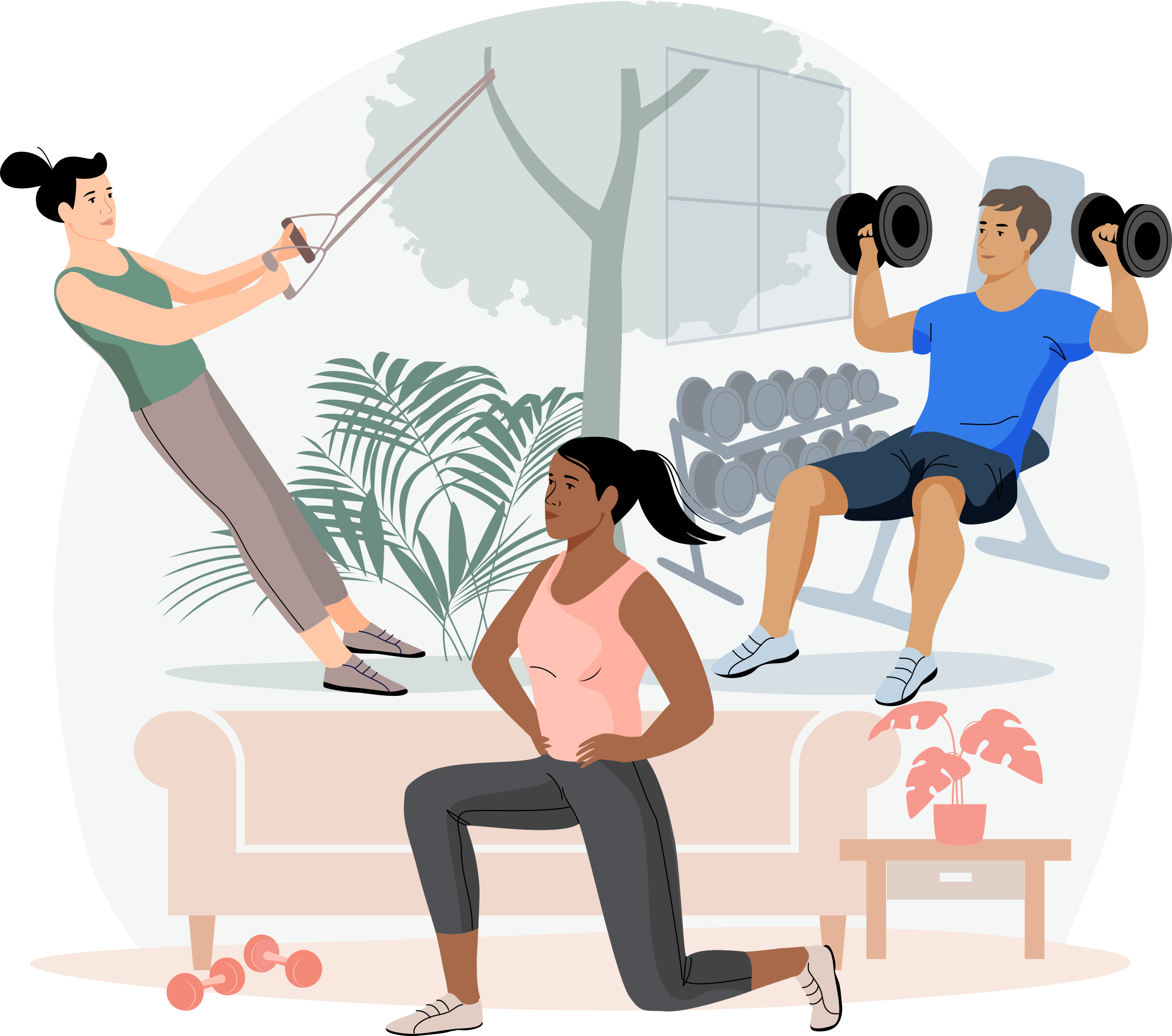 Now is the time to invest in your health.
Find Your Trainer makes getting fit simple.
Exercise where you want, when you want.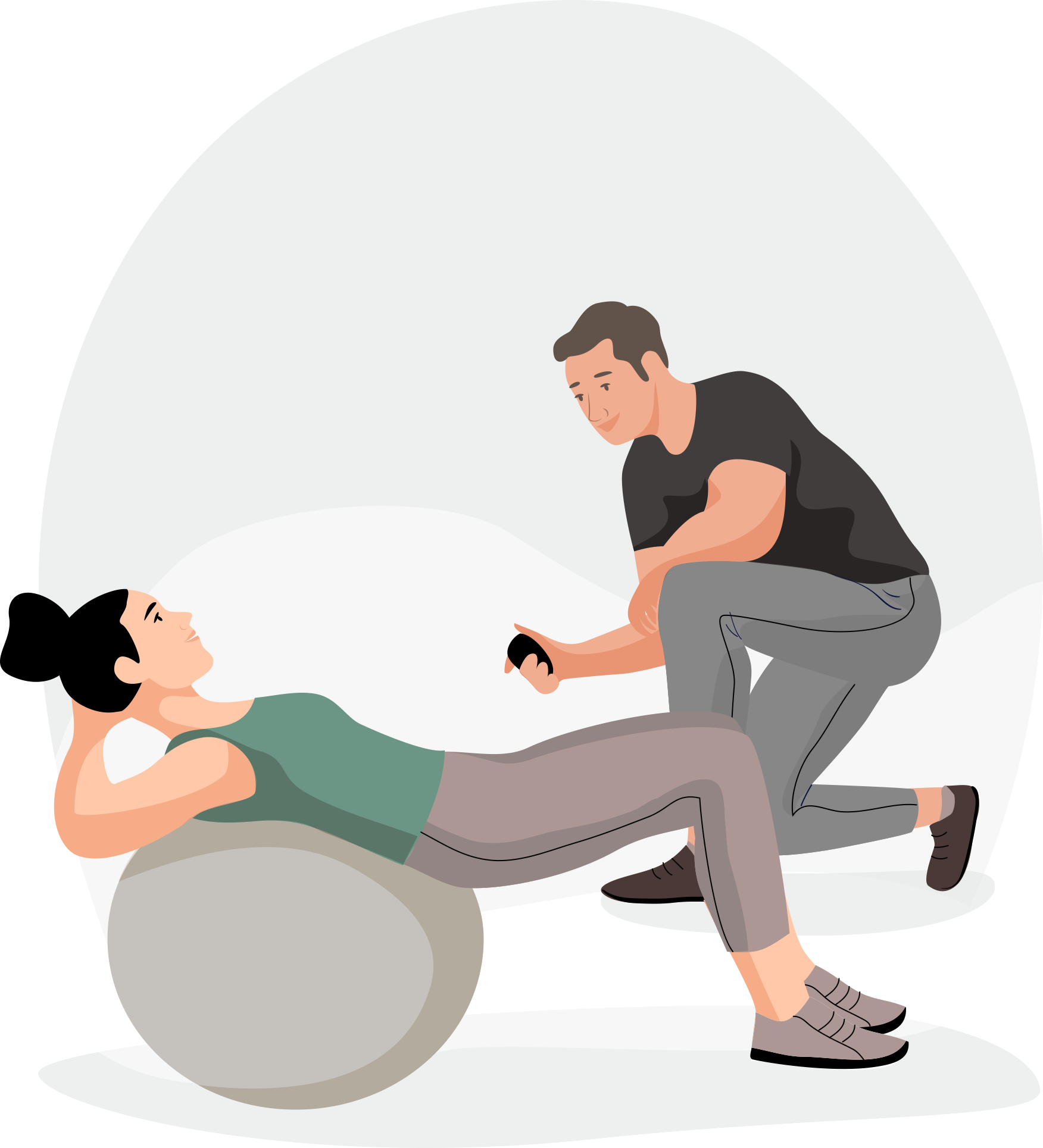 Let's face it, getting in shape can be hard. Our Tennessee personal trainers will create a personalized workout plan, show you what to do, and support you every step of the way. We are committed to your long-term success.

FYT Pros have helped thousands of people just like you.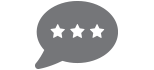 Read bios and reviews of personal trainers in Tennessee and pick the perfect one for you.
Tennessee personal trainer reviews

Personalized
I purchased a package for my mother remotely. Brooke has been very accommodating with my mother's needs and my arrangements. She personalized the fitness program to meet the physical needs for my mother's lifestyle change. I recommend Brooke.

Meghan
She is terrific and is helping me a lot.

Great Site.
Great site. Found a great trainer to help me achieve my goals.

high convenience
The site was easy and setting up a trainer that personally works around your schedule and location is perfect for what I need!

Find Your Trainer has been a great experience!
Finding and working with a trainer has been so easy through this site. No regrets!

Kristen Lane
Kristen is a great trainer and coach.

Great trainer!!
I highly recommended ruslana! I've done 1 session so far and it is nice to have a trainer that focuses on your needs and ability's. I'm only a beginner so it was nice having her break down how to target the areas I'm trying to improve!

Always punctual, prepared with a
Always punctual, prepared with a good plan, patient with me!

Great trainer
Annika is really wonderful. She understands what I need help with and is great at explaining why each exercise is useful. She is smart, lively, a joy to work with!!
How it works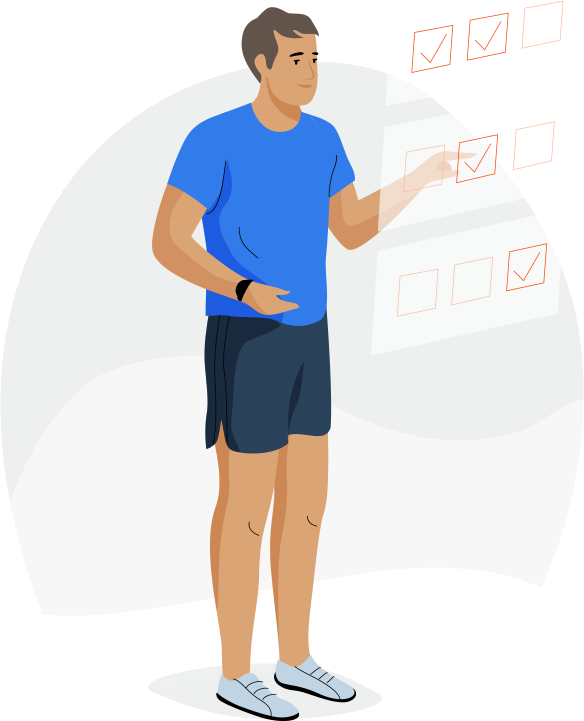 1. Take the quiz
Get matched & pick the
perfect local Tennessee trainer for you.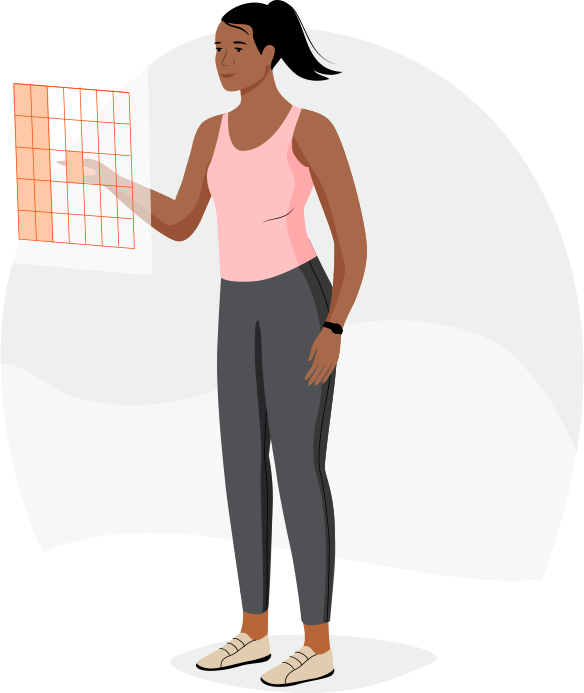 2. Book your session
Pick a time &
securely pay online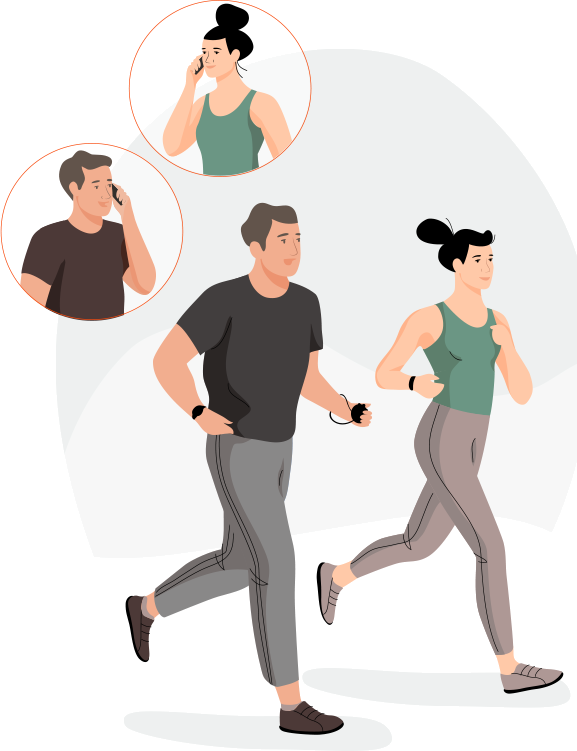 3. Get FYT !
Schedule your free phone
consultation & start working out!
The FYT promise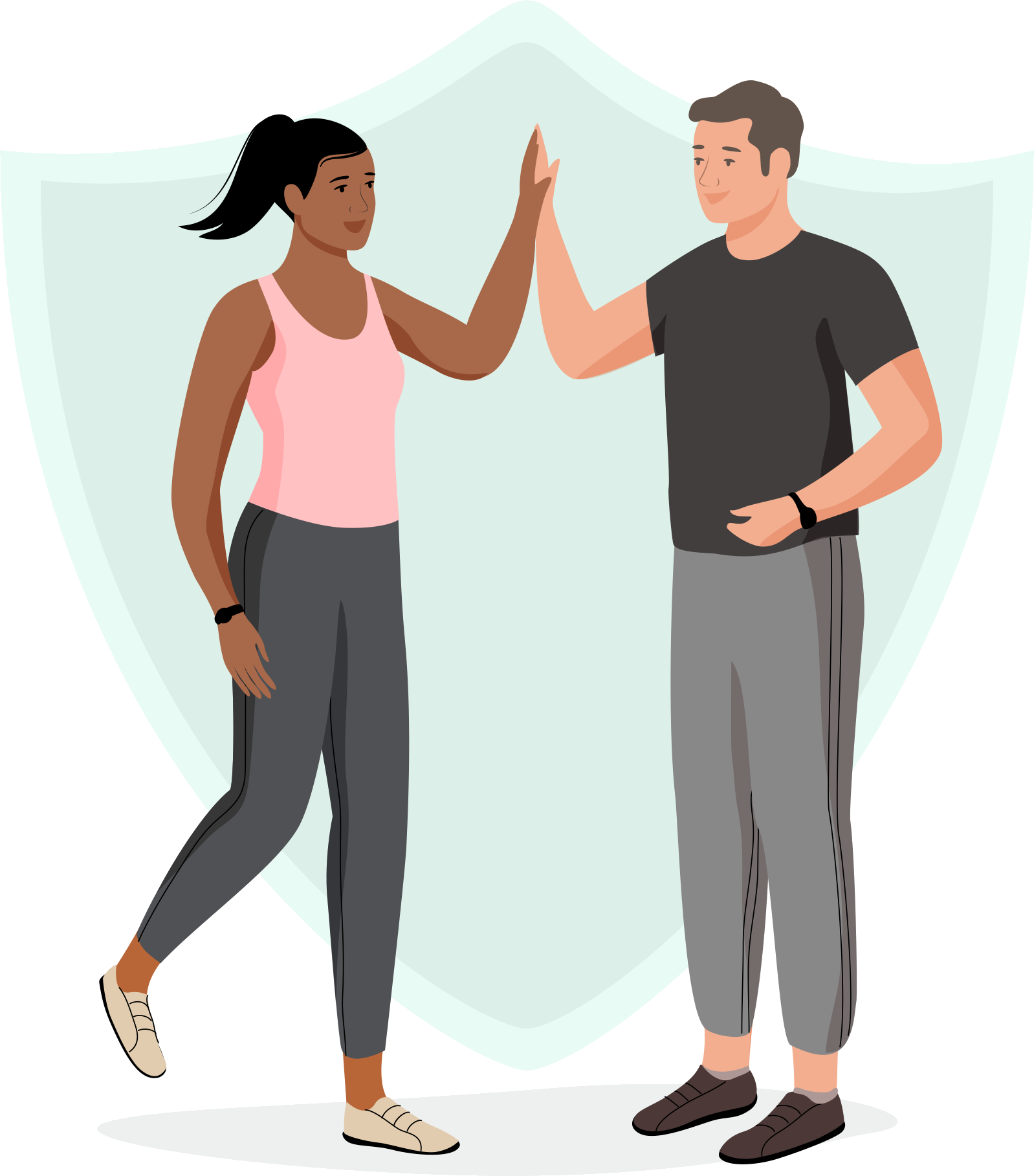 FULL money back guarantee after your first session if it isn't the BEST exercise experience you've ever had!

Always be supported. Never judged.

All FYT Pros are certified, insured, and complete a full background check.

Your trainer will bring all the equipment you need for your workout.

Free phone consultation after you book your first session.
As seen in








The best personal trainers in Tennessee
Brian Bonham
(7 reviews)
As a climber for over a decade I've developed some gnarly muscle imbalances. My shoulders and elbows have been especially troublesome as I near 30! Brian has been a huge helping developing amazing training plans to help get my body back in balance. Since I started his workouts I've been able to stay healthy and break through my climbing grade plateu of 5 years. Highly recommend this guy; Brain knows his stuff!!!!
Train with Brian
Travis Rush
My name is Travis Rush and I have a Bachelor's Degree in Exercise Science. My fitness journey officially began when I became a Certified Strength and Conditioning Specialist through the National Strength and Conditioning Association. I've beenlucky enough to train everyone from professional athletes to weekend warrior and stay-at-home mothers.
Train with Travis
Nancy Burke
I have had a lifelong passion for Fitness and Wellness. I believe ANYBODY can find Fitness and Empowerment by following their " body's way".
My training as a MELT, Nia and Zumba Instructor enable me to incorporate fun cardio and strength training to anyone's program. I particularly love working with Seniors and Children. No matter what their challenge, they can always accomplish amazing things!!!!
Train with Nancy
Leigh Valdes
Hey! I'm Leigh. I am a Nashville native who seemed to always struggle with weight growing up. I went to an athletic school for both middle and high school, but was fearful of trying new sports or activities because I didn't feel athletic and didn't want to be known for coming in last or looking stupid while trying. After finishing my graduate degree in Social Work, I had been working at the YMCA and just wasn't ready to enter into a 9-5 job . So I took the time to use my gym membership and start reading more about nutrition. I just kind of told myself to forget about anyone watching me and focus on what I was doing. I ended up losing over 40 pounds. No calorie counting, just eating real foods, lifting weights, finding cardio that was fun, and constantly trying new things!
What a life change.
Since then it's been a fun journey. I met my husband early on in my health journey and he encouraged me and taught me a lot. He has been a trainer as well and has a ton of experience with power lifting, boxing, performance training, and general weight lifting, muscle gain, and weight-loss as well. We just got married in April 2016.
I love yoga, being outside, the beach, my family and friends, and going on new adventures. I also like staying home and being a hermit. It's called balance.

I have trained in various settings. Small local gym. Large health club. I loved them both, but I am loving what I do now!
The health industry is one that is constantly changing and putting out new information and strategies. I am constantly learning and trying new things. I enjoy living a very holistic life. I try and eat mostly organic whole foods and use as many natural products in my home and life as possible. It took me baby steps to get there. I have had health struggles. I have overdone it at times. (Currently healing from a long battle with severe Adrenal Fatigue). But I am finding my balance.
I am passionate about helping you create a healthy LIFESTYLE rather than a crash course to get you to a superficial goal. Although weight loss or muscle gain are most people's main goal, and I would love to help you get there, we will also focus on creating healthy habits so that you don't "fall off the wagon" in the future.

My goal is for my clients to be able to live their life with no limits.
For my 70 year old client to keep up with all of her 14 grandchildren (and she does!!).
For my clients of all ages to be able to go on any adventure with their friends and family and not be limited by their body.
They are fit.
They can hike the mountain, walk across Europe, carry all of their 15 bags of groceries in at one time, canoe down the river, or race their kid to the mailbox.
We train for life.
Train with Leigh
Terrence Smith
Terrence is a Nationally Certified Personal Trainer and Weight Management Specialist.He specializes in properly guiding people through weight and strength training techniques as well as ballistic power movements. He personally trains with weight loss, high level weight training, ballistic training, aerobic conditioning, youth fitness and strives for healthy eating habits. Terrence has trained people of varied ages, both genders, high variation of athletic or minimal exercise capacity and just starting to workout individuals. He believes that through hard work, dedication, and the right training anyone can achieve their results regardless of their starting point or physical fitness history. He would love to discuss with you your goals and aspirations and help you to work on your goals no matter how big or how small and will create an exercise program designed uniquely to fit your needs, goals, and capabilities.
Train with Terrence
Brittany Charnley
In August of 2017, I graduated with my Bachelors in Pastoral Care and Counseling. In October of 2017, I received my Certification for Health Coaching and am currently certified through Yogafit in Level 1, Level 2, Kids, and Seniors. In November 2017r, I became a Poundfit Instructor and in December 2017, I became a certified Aerial Yoga Instructor.


Since 2014, I have worked as a Health Screener for Onsite Health Diagnostics. Since January of 2017, I have also worked as Job Coach for Autistic adults. My desire is to instruct and encourage healthy-living and wellness through the empowerment of behavioral modification and holistic lifestyles. My dream job is to work as a health coach for individual assisting them in losing weight and gaining healthier lifestyle habits.
Train with Brittany
Brandon Brannan
My mission is to show people everywhere that being active and living healthfully is attainable. I have had the good fortune to serve a wide variety of clientele ranging from ages 15 to 75, and from all walks of life. From seniors looking to maintain their independence to those who are looking for pain relief and to reclaim their lost strength; from members of our armed forces, those who have served and those preparing themselves for Basic Training, to collegiate athletes, and middle-aged adults suffering from diabetes, PCOS, menopause, and obesity, it has been my objective to give those in need a sense of empowerment and hope for a better quality of life.

My services include personal training, group fitness training (indoor and outdoor), nutrition education, programming, and stretch coaching.
Train with Brandon
Emily Fluhart
When I was 11 years old, I would grab my sister's weights and sneak up to my room to make up fitness routines and then teach them to my imaginary participants. From that point on, I was hooked — fitness became an integral part of my life.
?
I started FluidFitness to help others make fitness an integral part of their lives as well. Our bodies are made to move and if we don't move them, all facets of life become less than they can/should be — I don't want that for anyone.

Working out can be enjoyable. My training style is encouraging and I love to incorporate as much fun as possible in each session. Over the last 10 years, I've have worked with clients with a variety of goals . . . weight loss, strength gaining, toning, diastasis recti reversal (post-pregnancy), improved flexibility, post injury rehab, etc. From weight training to pilates, calisthenics to kickboxing, I have the experience to incorporate as much variety as you desire to help you reach your goals.
Train with Emily
Chris Koon
Hey guys! I have a passion for and specialize in bodyweight based strength and conditioning. This is a type of cross training envolving minimal equipment and maximum effectiveness. Whether your goal is simply to lose weight or become overall more athletic, I can definitely help you get there. I look forward to potentially working with you! - Chris
Train with Chris
Are you a Tennessee trainer?
Get new clients. Changes lives.