Brooke Holland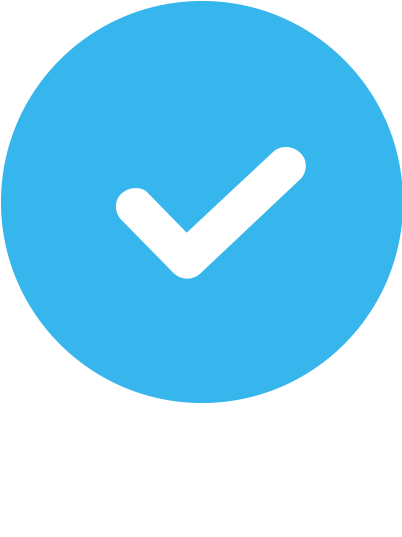 Verified
10 Reviews
About Brooke
I am only working with FEMALE clients. I have a gym in FIRETHORN, (Katy TX) & in richmond texas ( near Pecan Grove), so if you're willing to travel price will be cheaper!! I HAVE MORE AVAILABILITY THAN WHAT IT SAYS ON PROFILE SO PLEASE ASK FOR MORE AVAILABLE TIMES!
I am a NASM certified personal trainer & NASM certified Womens Fitness Specialist. I love to live a healthy lifestyle & my passion is to help & motivate others to do the same & to stay positive! I am so happy to be able to help you all in your fit journey. I started my journey towards better health and its been through my fit journey that I've been able to lose 40 pounds, gain muscle, and most of all really find myself and feel my best. Through my physical transformation I've learned that I've been able to gain much more than just physical strength and appearance. I've learned most importantly that I've gained mental strength. I have learned so much throughout my fitness journey and I hope to be able to share that with you all. Together we can continue to grow and reach our goals and remind each other to smile often, think positively, give thanks, laugh loudly, love others, never give up, we CAN and WILL do it, and to dream big!! I work with clients who're looking to lose weight, gain lean muscle or tone-up, & clients who dont have much time but want to get a quick & effective workout in.
Areas of Expertise
Strength Training

Weight Loss

Functional Training

Cardiovascular Conditioning
NCCA Accredited Certifications
NASM Certified Personal Trainer
Additional Certifications
CPR/AED, NASM Women's Fitness Specialist, Spencer's Institute Certified Online Personal Trainer
Who I Especially Like Working With
Brides-to-be, Overweight/ Obese, Runners, Student-athletes, Women, Youth
Training Areas Served
In-home or Outdoor Personal Training
Brooke is a super sweet, motivating, positive person and has helped me lose around 10 pounds so far and always keeps me on track and going! Her workouts are always different and never boring or the same. I am excited to keep working with her to reach all my fitness goals
Brooke is a dedicated, motivated, and caring trainer! She does everything she can to help you achieve your health goals! She has helped me lose weight with clean eating, weight training, and good cardio. You will NOT regret training with Brooke! She is awesome!!!:)
She really knows what she's doing and how to help achieve all your fitness and nutrition goal. Her workout will push and you will definitely see a transformation.
There are many personal trainers but few posses the qualities to appropriately evaluate the strengths and weaknesses of the client and often fail to create an enjoyable yet challenging exercise program. This is not the case for Brooke, as she is a true professional and cares about making a real difference in the lives of her clients. She listens to what you need and thoroughly explains the exercise, performs the reps with you, and coaches you through each move. Brooke's HIIT work outs are challenging, fun, can be done in the comfort of your own home, and are never the same routine. I love how she makes my work outs fun and More importantly she isn't giving me some cookie cutter workout program. She's great and would highly recommend her!
Brooke is an amazing trainer! I don't have to much time to workout so she makes our time together very affective. We do a lot of HITT routines so it goes by quick. She also helps give me nutrition advice and checks in with me weekly to make sure I am staying on track when I don't see her. A lot of trainers have the qualifications to be a "trainer" but Brooke has a story of her own journey so you feel relatable and not just like you have a drill sergeant for a coach.
Brooke is the best personal trainer. She responds quickly and answered all my questions prior to our first session. She is patient, fun, and motivating! I am so glad I found her to be my trainer. She definitely goes the extra mile for her clients!
Brooke is so professional and full of energy. She pushes and pulls you through your workout. I have lost 10 pounds in 2 weeks.
I absolutely love training with Brooke!! I've seen incredible progress thanks to her! She's so motivational and dedicated to having you reach your goal. She has created a personal connection with me and is always giving me advice and helping me. I have learned so much from her and now workout more effectively and efficiently. I've truly seen a change in my body and form. Her scheduling is very flexible and she's always on time!
Brooke is very nice, very discipline. I enjoy the diversity in the exercise, how she keeps them fun and tries new things, never pushing to a discomfort level. Highly recommended.
Brooke has been fabulous working with our arrangement to gift training sessions to someone. She has met the gift receiver's needs and she is very happy with the results. Brooke has been kind and understanding. Not a drill sergeant.