Washington, DC Personal Trainers. Delivered.
Washington, DC
Find Your Trainer delivers you the best personal trainers in Washington, DC.
Train with a vetted and certified personal trainer
anywhere - a gym, your house, office, hotel or outdoors.
The Washington, DC FYT Difference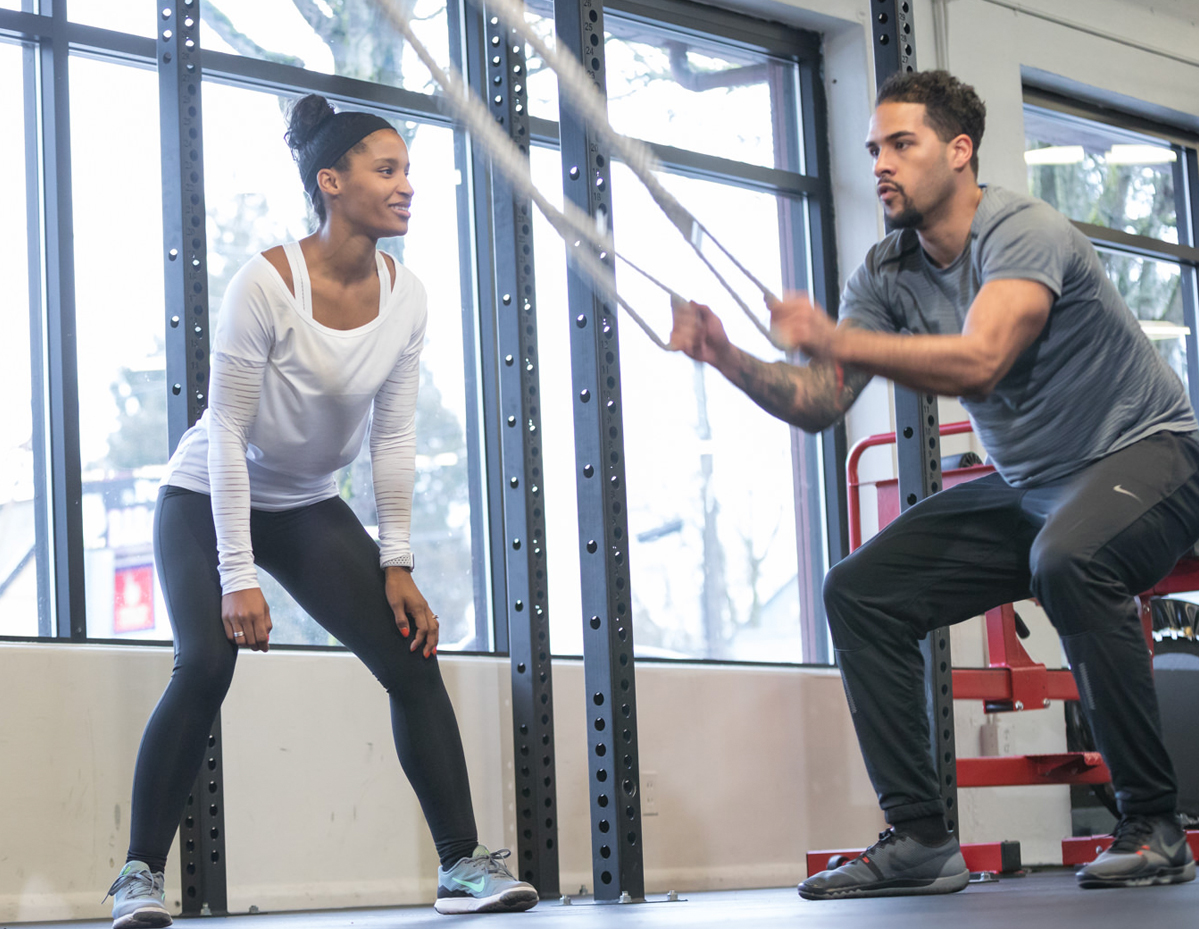 Find Your Trainer is proud to partner with the American Council on Exercise to achieve our shared mission to get people moving safely and effectively. With over 30 years of experience and over 70,000 professionals holding NCCA-accredited certifications, ACE continues to set the gold standard.
Learn More
Find Your Match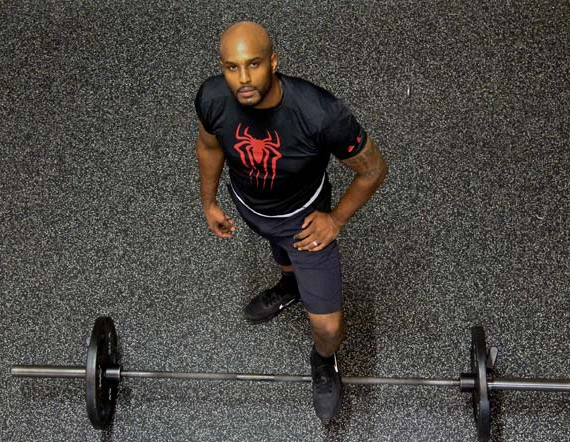 Our approach is different. We recommend personal trainers in Washington, DC based on you. Your goals. Your schedule. Your location. Your lifestyle. After all, this is personal training.
Find Your Match
Train In-Home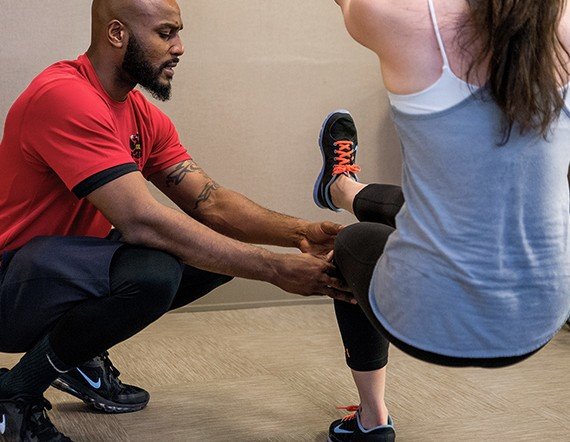 Our trusted and vetted Washington, DC personal trainers will meet you at your home, office, hotel or at the park. Schedule when and where it's most convenient and comfortable for you. And we even bring all the equipment.
About In-Home Training
Train With Friends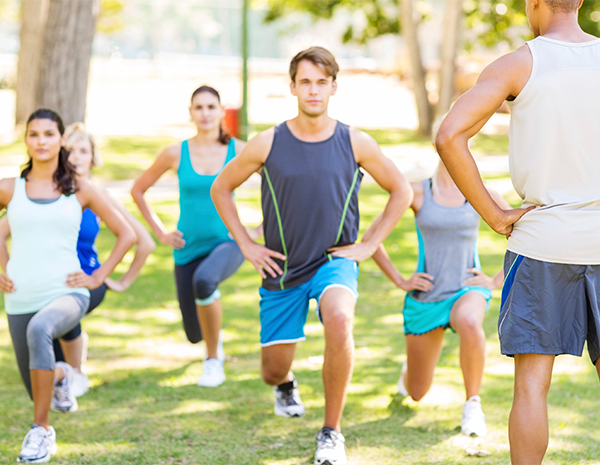 Train with a partner or up to 5 of your friends with Partner & Small Group Training session options. A Washington, DC personal trainer comes right to your door! Split the cost, have fun, and bring new meaning to the phrase "squad goals".
About Partner & Small Group Training
Train at Top Gyms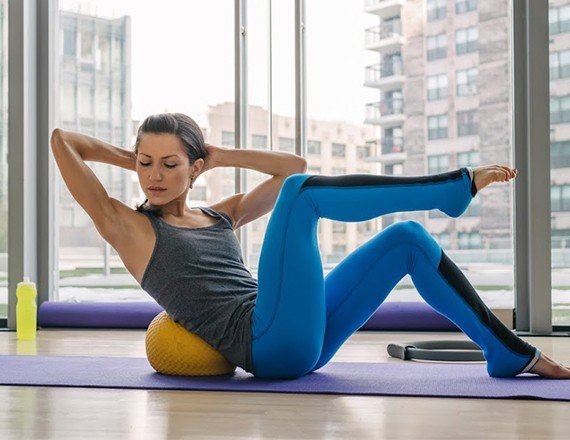 We've partnered with the best personal training gyms in Washington, DC so you can train at the top gyms and studios in the city. You never need a gym membership to book a personal training session.
Simple & Affordable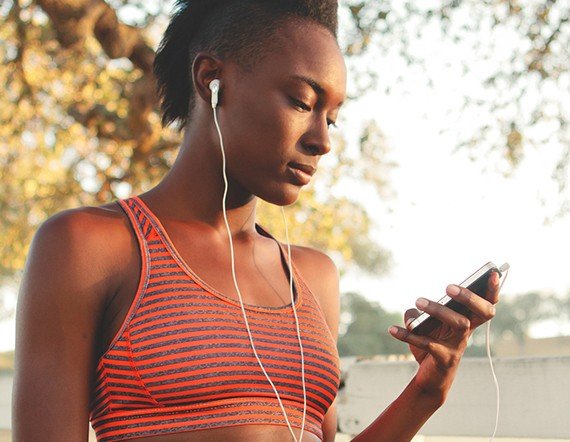 Search, schedule & pay for personal trainers in Washington, DC all from your desktop or mobile device.No sales pitches and no back and forth. No memberships. No contracts. No expensive packages.
Trusted & Secure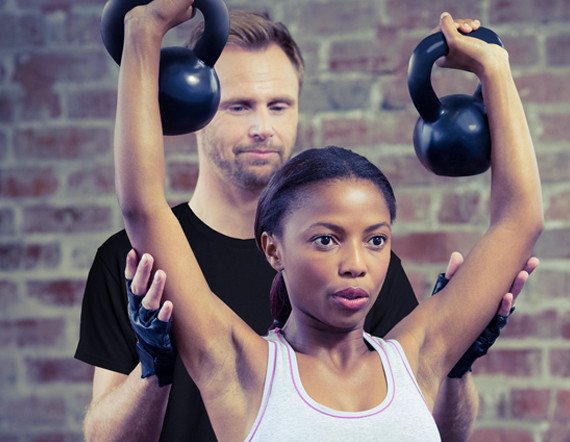 Pay securely and train safely with a vetted and insured Washington, DC personal trainer.
Previous
Next
What Our Clients Are Saying
The Best Personal Trainers in Washington, DC
Washington, DC's Top In-home Personal Trainers
Best of 2017 - Check out these highly rated in-home personal trainers in Washington, DC
Elwood Taylor III
(1 reviews)
I was told about Elwood through a friend and I am so glad I did! He told me to check out his social media to get a feel for what he does. Motivated by their posts that documented client's journeys (and the adorable dog), I decided to do a bit more research and found his website, and eventually had him join me on my own journey. Offering a comprehensive plan to fitness, Elwood was the right choice for me. They are dedicated to helping me achieve my goals of feeling more confident in who I am (rather than just lowering the numbers on the scale). Developing customized training schedules, nutritional plans, and providing the overall support (something I need a lot of), I am on the way to becoming a better me and I have no one else to thank.
Train with Elwood
Ali Umar
(1 reviews)
Best of the best AMAZING. Very knowledgeable, professional and friendly. Ali genuinely cares about your fitness goals. Love that he didn't dive right into a formal session right away (though I'm sure he would if you prefer) -- but he did some basic "assessment" exercises to see where I currently stood and then built a plan around my level. He's a true believer that fitness and health are a lifestyle, not a short-term thing. He is extremely informed and passionate about fitness...and he now has me feeling the same way. HIGHLY recommended.
Train with Ali
Ebony Norris
I believe living a healthy lifestyle begins with maintaining a strong and fit body. My aim is to help you identify your fitness goals, design an exercise program that fits your needs and guide you through every workout. My holistic approach to fitness and health will have you feeling great and seeing results in no time.
Train with Ebony
Marcus Gregory
I am a personal trainer, certified from the National Personal Training Institute. My aim is to help you make your body actually BE better, not just look better. My wide of training backgrounds (martial arts, dance, yoga, weightlifting, team sports) affords me numerous tools so I can tailor your training to be precisely what you need to achieve your goals, whether that be increased strength, better flexibility, improved cardiovascular health or any combination needed to build your body so that you can have the most fun with your life.
Train with Marcus
Derick bryson
Hello my name is Derick, I am young fitness professional with a passion for fitness and motivating others. I was told growing up "be a man service" and " you cant go wrong with achieving success by reading an helping others. Those words truly impacted me for those are the very reasons I joined the fitness industry. I want help give back to my community, through health and wellness. I want to show people how truly great they are, help bring others together, help individuals step out their comfort zones, and educate our society on the importance of health and wellness through fitness and nutrition. I want to help bring success to others through fitness, for fitness help bring me great success.
Train with Derick
William Butler
I love what I do!! I'm a scientist st heart so I make sure that everything my clients expericne is backed up by real science and real results. Training with me is fun, effective and sometimes intense. The smallest modifications can have the biggest impact.. see for yourself!
Train with William
Paul Williams
Paul Williams is the Founder and CEO of our organization. He has committed himself to a healthy life which he has used to overcome depression and the habits of a quitter to become a motivation to thousands around the world. By working through obstacles and taking control of his own life, Paul's knowledge, toughness, and faith have given him the ability to connect with people of different ages and backgrounds.

Paul is a certified personal trainer with over 4 years of experience, health and fitness advocate and motivational life coach. He has been an athlete his entire life playing many sports including football, basketball, baseball and track & field. He ran Division I Track & Field as a collegiate athlete and was a Track and Field coach at Thomas Wootton High School in Rockville, MD for 2 seasons.

Paul was born in Cleveland, OH currently lives in Silver Spring, MD where he is inspiring and encouraging others to live a fit and healthy lifestyle. His fun spirit is truly infectious and many would admit that his presence and personality shine with genuine positivity. Paul is truly motivated to be a change in the world by inspiring, teaching, and coaching others.
Train with Paul
Larry Carroll
When training with me expect to learn a comprehensive overview on exercise and nutrition. I hold multiple training certifications, my two main certifications are TRX and Precision Nutrition. With my variety of experience and education, I created a unique blend of strategies committed to the success of my clients. I divide the training sessions into strength and endurance workouts, this is so that my customers can get benefits from cardiovascular and strength training. With the unique blend of TRX education and body weight movements, I first assess my clients for the first few training sessions to see if you as my client can manage your own body weight effectively with coordination and without injury, also in efforts to get you to attain your fitness goals quicker. Included in any and all packages are; 1 kitchen makeover questionnaire, grocery shopping trips as needed, a nutrition plan, 1 free instructed class per week, 2 motivational phone calls/text, 2 motivational emails, healthy dessert recipes, bi-weekly assessments and one monthly IMTW (In the Meantime Workout) and more. In my gym we train everybody like athletes and only seek people serious about their fitness goals. If you like my plan and my smile let's get together and set up a free consultation.

I have three philosophies that dictate my training style and they are: First, life is dynamic and does not stand still. What I mean by this, is taking into consideration the complexities of aging, human interactions and the information taken in by the brain. With this idea we are trying to create awareness in hopes that people will become more resilient. Secondly, My beliefs behind this idea is that most people believe they can Compartmentalize their lives. I believe that eventually those different aspects of life will impose themselves each other taking into consideration idea 1. Sometimes peoples personal lives and professional lives will intermix. Again with this idea hopefully we create some awareness that will help people better manage the circumstance when it presents itself. Thirdly, attaining your fitness goals do not have to be a bore. Ask yourself, What are my goals? Am I trying to shed a few lbs. for the summer or am I trying to be a body builder? The answer to these two questions will dictate if you have to commit to 6-12 weeks. If your goals are casual than you don't have to be so stringent, but if your goals are bit more loftier then you have some planning to do even then it doesn't have to be a bore.
Train with Larry
Chris Jones
My name is Chris. I am Certified Personal Trainer in the DC Metro Area. My goal is to assist you in reaching your health and fitness goals in a manner that best fits your lifestyle, preferences, and unique needs. I understand health and fitness it's not always easy, but being proactive about your diet and getting proper exercise, you can live longer, have a healthier life. And I'm just the person you can trust to guide you through it. To keep the body in good health is a duty... otherwise we shall not be able to keep our mind strong and clear.
Train with Chris
THESE THINGS COST ABOUT THE SAME AS A PERSONAL TRAINING SESSION
There are splurges and necessities. All of the below items are similar in price to a training session but won't make you feel half as good. Invest in yourself!
MOVIE TICKETS & POPCORN FOR TWO
DINNER OUT AT A RESTAURANT