Washington, DC Personal Trainers. Delivered.
Find a Personal Trainer in Washington, DC
Find Your Trainer delivers you the best personal trainers in Washington, DC.
Train with a vetted and certified personal trainer
anywhere - a gym, your house, office, hotel or outdoors.
What Our Clients Are Saying
The Best Personal Trainers in Washington, DC
Washington, DC's Top In-home Personal Trainers
Best of 2017 - Check out these highly rated in-home personal trainers in Washington, DC
#1 Ariel Bright
(11 reviews)
I trained with Ariel twice a week, for 6 months, while preparing to tryout for various soccer teams overseas. Every session was different and challenging, and I definitely got the results I wanted. Not only could I see my body becoming more toned and defined, but more importantly I accomplished my lifelong dream of playing soccer in the UK! Being fit and strong put me ahead of the competition. Ariel was supportive and encouraging, yet pushed me to do my best at each session. I would recommend to her to anyone for general fitness needs or sports-specific training.
View full profile
#2 Antonio Reese
As a Professional Boxer for over 20 years, fitness has been a way of life. I have learned to integrate my basic way of life into others. I am a motivator, educator, and Lead-by-example Trainer and instructor.
View full profile
#3 Donnie Wynn
Donnie Wynn has over 7 years of experience in personal, small group and boot camp training. He specializes in functional, strength, circuit, resistance and cardiovascular training. Donnie's enthusiastic personality and creative ideas will keep you motivated and excited and have you looking forward to his next class. And whether you're a beginner or an experienced athlete, Donnie will modify his work-outs to benefit all fitness levels.
View full profile
#4 Elwood Taylor III
Fitness is more than a thing to do, its a lifestyle. After a sports career ending injury, I discovered my passion for holistic approaches to health and fitness. Let me help you transform your life and become a stronger, healthier, happier you.
View full profile
#5 Brittney Mitchell
You can expect a fun, yet challenging workout. I'm here to help you reach our fitness goals whether that's to build muscle, improve strength, tighten your core or increase cardiovascular levels. My goal is to help every client achieve their fitness goal(s) no matter how large or small. New apartment gym complex to use but can also travel to clients. Based on the border of Takoma (DC) and Takoma Park but can travel between both within a reasonable distance.


View full profile
#6 Larry Carroll
When training with me expect to learn a comprehensive overview on exercise and nutrition. I hold multiple training certifications, my two main certifications are TRX and Precision Nutrition. With my variety of experience and education, I created a unique blend of strategies committed to the success of my clients. I divide the training sessions into strength and endurance workouts, this is so that my customers can get benefits from cardiovascular and strength training. With the unique blend of TRX education and body weight movements, I first assess my clients for the first few training sessions to see if you as my client can manage your own body weight effectively with coordination and without injury, also in efforts to get you to attain your fitness goals quicker. Included in any and all packages are; 1 kitchen makeover questionnaire, grocery shopping trips as needed, a nutrition plan, 1 free instructed class per week, 2 motivational phone calls/text, 2 motivational emails, healthy dessert recipes, bi-weekly assessments and one monthly IMTW (In the Meantime Workout) and more. In my gym we train everybody like athletes and only seek people serious about their fitness goals. If you like my plan and my smile let's get together and set up a free consultation.

I have three philosophies that dictate my training style and they are: First, life is dynamic and does not stand still. What I mean by this, is taking into consideration the complexities of aging, human interactions and the information taken in by the brain. With this idea we are trying to create awareness in hopes that people will become more resilient. Secondly, My beliefs behind this idea is that most people believe they can Compartmentalize their lives. I believe that eventually those different aspects of life will impose themselves each other taking into consideration idea 1. Sometimes peoples personal lives and professional lives will intermix. Again with this idea hopefully we create some awareness that will help people better manage the circumstance when it presents itself. Thirdly, attaining your fitness goals do not have to be a bore. Ask yourself, What are my goals? Am I trying to shed a few lbs. for the summer or am I trying to be a body builder? The answer to these two questions will dictate if you have to commit to 6-12 weeks. If your goals are casual than you don't have to be so stringent, but if your goals are bit more loftier then you have some planning to do even then it doesn't have to be a bore.
View full profile
#7 Chris Jones
My name is Chris. I am Certified Personal Trainer in the DC Metro Area. My goal is to assist you in reaching your health and fitness goals in a manner that best fits your lifestyle, preferences, and unique needs. I understand health and fitness it's not always easy, but being proactive about your diet and getting proper exercise, you can live longer, have a healthier life. And I'm just the person you can trust to guide you through it. To keep the body in good health is a duty... otherwise we shall not be able to keep our mind strong and clear.
View full profile
#8 Brian Rhone
Our initial session can take up to 90-minutes and cost only $39.00! This session is important to evaluate where you are with your fitness and assist you to develop a fitness training plan that fits your body, your needs and your schedule. As BodyARCHITECTS we take the time to LISTEN to each of our clients. Just as an ARCHITECT creates an amazing building design. We assist you to create an amazing body by designing the right program that fits you!
View full profile
#9 Marcel Thom
Whether you are a veteran experienced athlete or a novice in the fitness field, I can help you achieve your goals. I train clients anywhere from age 15 years to 75+ in age. If you are looking for a great trainer with great credentials, and a proven track record in the fitness industry, then I am the person you will want to hire.

Pain is only temporary! Work hard in the gym, no matter how tough the intensity level is!
View full profile
FYT's Featured Washington, DC Personal Trainer
Ariel Bright
Understanding the hustle and bustle of city life, Ariel Bright Fitness models a mobile business which caters to your busy schedule; with a focus on flexibility you can attain your fitness goals in the comfort of training in your home, office gym, or apartment. I also have a private fitness studio space next around Thomas Circle area! Ariel's goal for each client is to create a dynamic relationship between the body and mind. In each session she facilities building strength, flexibility, and anaerobic and aerobic capacity through proper movement patterns in a safe and effective environment. Ariel thrives on keeping each session interesting and deviates from the typical big gym routines which rely on machines. Whether you're a seasoned athlete or looking to train for the first time, Ariel's diverse knowledge and experience, will allow for the creation of an effective program perfect for you. Anyone and everyone is able to benefit from exercise! Effective exercise can take shape in all different forms, and can always be fun. For more information please visit my website: www.arielbrightfitness.com.
THESE THINGS COST ABOUT THE SAME AS A PERSONAL TRAINING SESSION
There are splurges and necessities. All of the below items are similar in price to a training session but won't make you feel half as good. Invest in yourself!
MOVIE TICKETS & POPCORN FOR TWO
DINNER OUT AT A RESTAURANT
More Washington, DC Personal Trainers
The FYT Difference
Find Your Match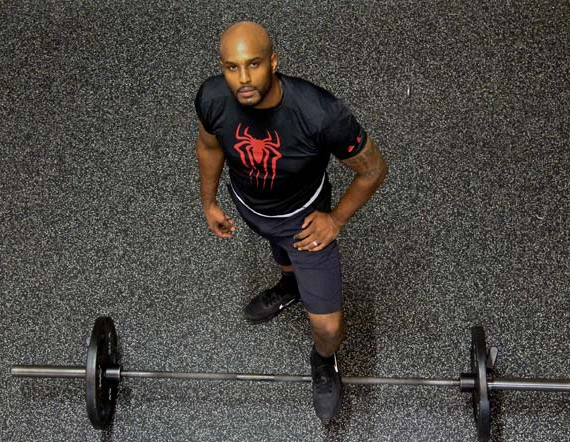 Our approach is different. We recommend trainers based on you. Your goals. Your schedule. Your location. Your lifestyle. After all, this is personal training.
Find Your Match
Train In-Home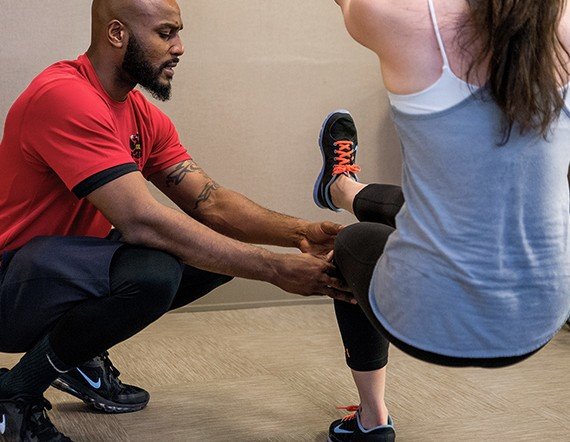 Our trusted and vetted FYT Pros will meet you at your home, office, hotel or at the park. Schedule when and where it's most convenient and comfortable for you. And we even bring all the equipment.
About In-Home Training
Train With Friends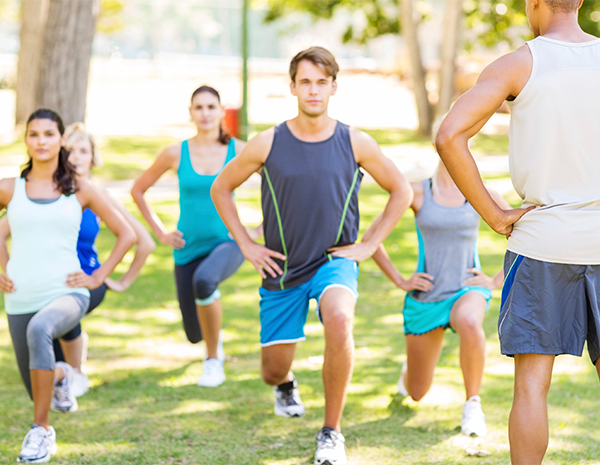 Train with a partner or up to 5 of your friends with Partner & Small Group Training session options. A FYT Pro comes right to your door! Split the cost, have fun, and bring new meaning to the phrase "squad goals".
About Partner & Small Group Training
Train at Top Gyms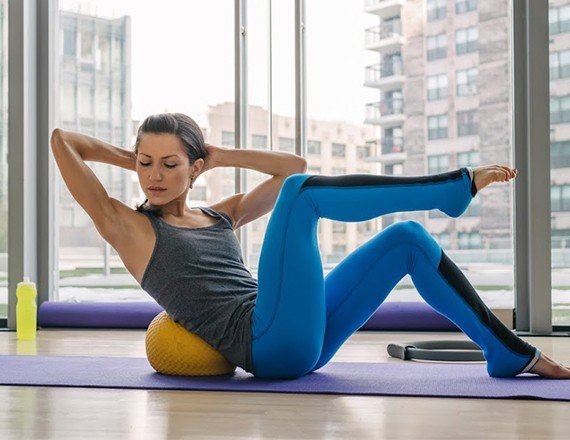 We've partnered with the best of the best so you can train at the top gyms and studios in the city. You never need a gym membership to book a personal training session.
Simple & Affordable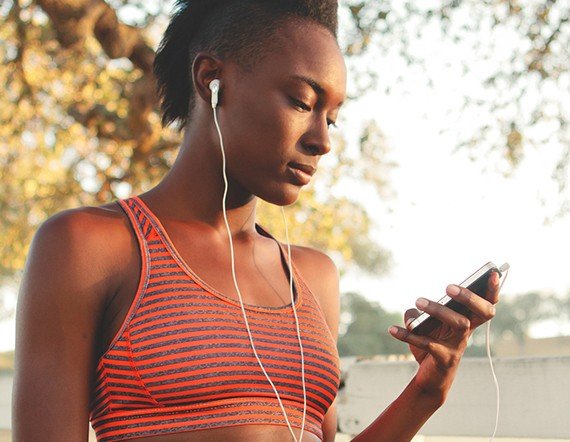 Search, schedule & pay all from your desktop or mobile device. No sales pitches and no back and forth. No memberships. No contracts. No expensive packages.
Trusted & Secure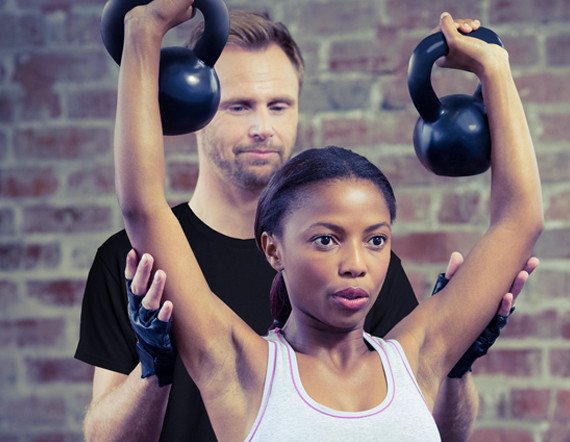 Pay securely and train safely with a vetted and insured FYT Pro.
Previous
Next