California Personal Trainers. Delivered.
Find a Personal Trainer in California
Find Your Trainer delivers you the best personal trainers in California.
Train with a vetted and certified personal trainer
anywhere - a gym, your house, office, hotel or outdoors.
What Our Clients Are Saying
The Best Personal Trainers in California
California's Top In-home Personal Trainers
Best of 2017 - Check out these highly rated in-home personal trainers in California
Eric Cruz
(23 reviews)
Eric and "crew" are very well qualified, careful and attentive to work with you and get the results you desire. If you are looking for a wellness approach to health, this is the place to be.
View full profile
Kathleen Lavin
(21 reviews)
Workout the smart way! She is very knowledgeable and take the time to analyze my strengths and weaknesses before we start our training..which are very helpful. It's not about how many reps..it's about the posture. I'm tried of getting hurt at the gym. She taught me how to workout safely and effectively.
View full profile
Shane Mervau
(10 reviews)
I had my first workout session with Shane today. I had never met anyone before with such in-depth knowledge about how different exercises effect specific aspects of the human body. Thoroughly enjoyed the session. Very informative and also lots of fun! Highly recommend him.
View full profile
Noah Hodgin
(7 reviews)
Noah is a very knowledgeable and committed trainer. The best part for me is that he keeps me on track. I get bored easily and he is always willing to change up my workout and come up with new and challenging exercises. We do a bit of everything from circuit training to pilates to spinning to bosu to strength training. I have lost 20 lbs. and increased my strength, balance and flexibility. Noah is also committed to ongoing education and is always looking for the latest, best information which he brings to our workouts. He does not just believe in exercise, but in healthy lifestyle and can help with diet, supplementation, and lifestyle changes as well as give a great workout.
View full profile
Tony Salinaro
(4 reviews)
After eight sessions, my stamina has really improved, also balance. But the best thing of all is less back pain!
View full profile
Lu Myat
(2 reviews)
Lu is a great coach who helped me in improving my body image. I wanted to get more fit and healthy and got in touch with Lu. He guided me through from the bottom up and explained everything to achieve my goals. I would recommend him to anyone.
View full profile
Curtis McGinty
My first concern is for the health and safety of you, my client. I will always listen to you and give you the utmost respect for your fitness goals. I will always be on time at your home for your scheduled training session. I retired from Aerospace in order to pursue my fitness passion. I bring this passion into every training session. I specialize in middle aged and older people like you who want to exercise in the privacy of your own home. I am a National Academy of Sports Medicine credentialed Senior Fitness Specialist. I look forward to guiding you in attaining your fitness goals.

Training periods should be short, sweet, and to the point.
View full profile
Frederick Anaman
You'll see the best results you've been waiting for in less than 6 month!

At Team Next. L Fitness/Athletes, my personal training philosophy goes beyond simply going through the motions and counting reps. It is about making a decision to change your life and taking the necessary steps to make it happen. I take a whole body approach so that my clients will see and feel the personal training benefits. With motivation, dedication and education you can do it and I can help! Changing your life is a journey and I will be there to support you, motivate you and make sure you enjoy every step along the way. Are you ready to start living your life stronger, healthier and happier? It is time to change and the time is now. Come and let's have fun t Team Next. L Fitness/Athletes while working out to get the best results.
View full profile
Zana Scheele
I am a NASM Certified Personal Trainer and Corrective Exercise Specialist. I will design a custom program for you based on your goals and muscle imbalances. You will increase your strength and core stability. You will gain balance and flexibility. Your muscle tone and posture will improve and you will feel and look better.

I work on training my clients from the inside out. Meaning we begin by building a strong and stable core. We also work a lot on proper form in everything we do whether foam rolling, stretching or working out.
View full profile
FYT's Featured California Personal Trainer
Eric Cruz
Eric Cruz started his journey in health and fitness at the age of 13. After growing up as an overweight youth, he found exercise and nutrition as an empowering path for changing his life. Through reading and watching anything he could get his hands on related to health, Eric became his own experiment and first client. As he started to see results, he found that this lifestyle not only made him better physically, but mentally as well. He gained self-confidence and a stronger drive for achievement and knew this was what he would spend the rest of his life practicing. Eager to get out in the field, Eric completed his Bachelor's degree in Kinesiology from Missouri State University early and moved to California. There, he attended California State University at Long Beach and received a Master's degree in Nutrition and Exercise Physiology. While his conventional education is foundational, he believes that continuing education is where health professionals really evolve and make a difference. To solidify his knowledge and expertise as a fitness professional Eric received credentials as a Certified Exercise Physiologist (EP-C) and Level II Exercise is Medicine Practitioner (EIM2) through the American College of Sports Medicine, an MS Fitness and Wellness Specialist (MSFW) through American Fitness Professionals and Associates, a Performance Enhancement Specialist (PES) through the National Academy of Sports Medicine, and Functional Movement Techniques (FMT). With a strong foundation in the science of movement, Eric then took his nutrition education and practice to the next level by becoming a Functional Diagnostic Nutrition Practitioner (FDN-P). It is this area that really sets him apart as a health and wellness professional as he brings the full picture of fitness, nutrition, and lifestyle together.
Eric's nutrition practice is progressive with a holistic and functional nutrition approach. He runs functional lab work to obtain a clear picture as to what the client is dealing with on the inside, not just symptoms on the outside. By identifying healing opportunities in various areas in the body, he gets to the root cause of many health complaints such as weight regulation, hormone imbalances, lack of energy, digestive complaints, autoimmune conditions, and sleep problems. His target populations are digestive disorders, degenerative diseases (MS, RA, Fibromyalgia), and weight loss.

In his fitness practice, Eric works with a wide variety of populations ranging from 8 year old kids to seniors. He focuses on empowering others and helping them achieve results with functional movement at the center. By identifying movement dysfunction, lifestyle demands and goals of the client, Eric helps them reach their goals safely and efficiently through exercise physiology, corrective and functional exercise, and coaching. Because of this approach and his broad expertise, Eric tends to work with many disabled populations. His current list of clients includes those with: Multiple Sclerosis, Cerebral Palsy, Lupus, Rheumatoid Arthritis, Amputees Lyme Disease, Cancer, Brain/Spinal Cord Injury, and Stroke. His target populations are special populations (such as those above), pain relief, and chronic illness.
THESE THINGS COST ABOUT THE SAME AS A PERSONAL TRAINING SESSION
There are splurges and necessities. All of the below items are similar in price to a training session but won't make you feel half as good. Invest in yourself!
MOVIE TICKETS & POPCORN FOR TWO
DINNER OUT AT A RESTAURANT
More California Personal Trainers
The California FYT Difference
Find Your Match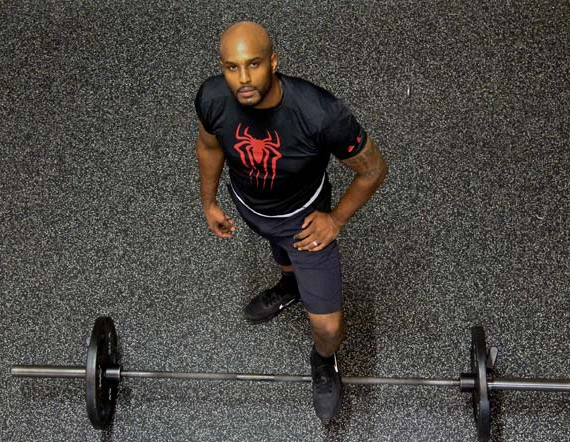 Our approach is different. We recommend personal trainers in California based on you. Your goals. Your schedule. Your location. Your lifestyle. After all, this is personal training.
Find Your Match
Train In-Home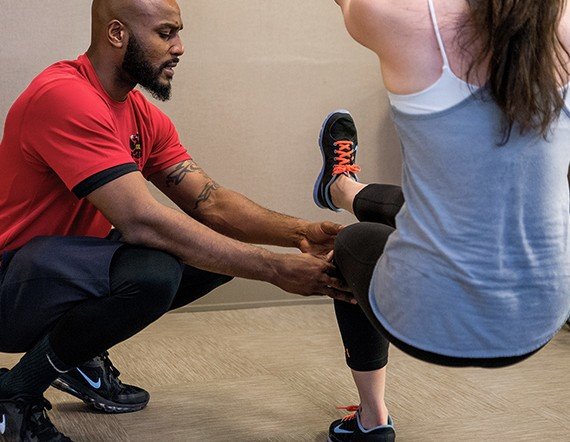 Our trusted and vetted California personal trainers will meet you at your home, office, hotel or at the park. Schedule when and where it's most convenient and comfortable for you. And we even bring all the equipment.
About In-Home Training
Train With Friends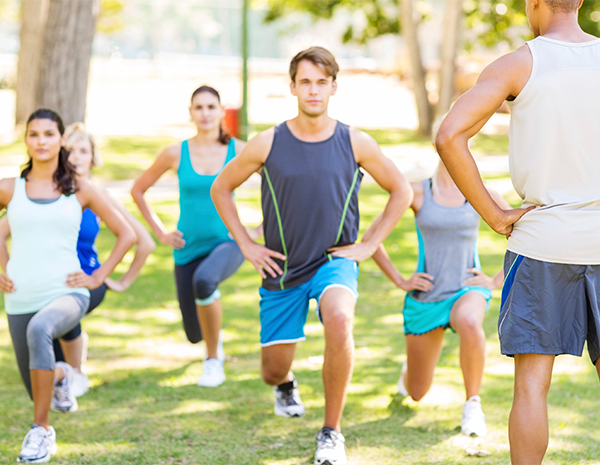 Train with a partner or up to 5 of your friends with Partner & Small Group Training session options. A California personal trainer comes right to your door! Split the cost, have fun, and bring new meaning to the phrase "squad goals".
About Partner & Small Group Training
Train at Top Gyms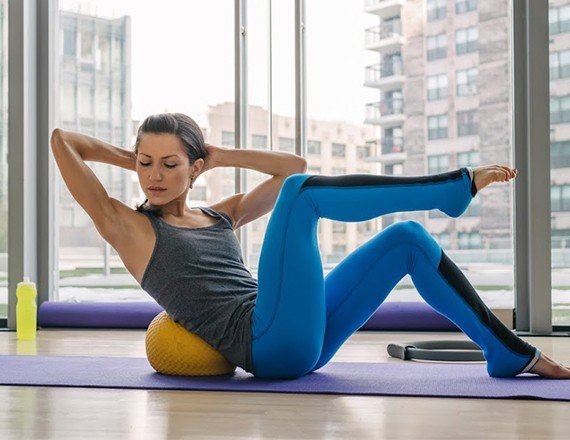 We've partnered with the best personal training gyms in California so you can train at the top gyms and studios in the city. You never need a gym membership to book a personal training session.
Simple & Affordable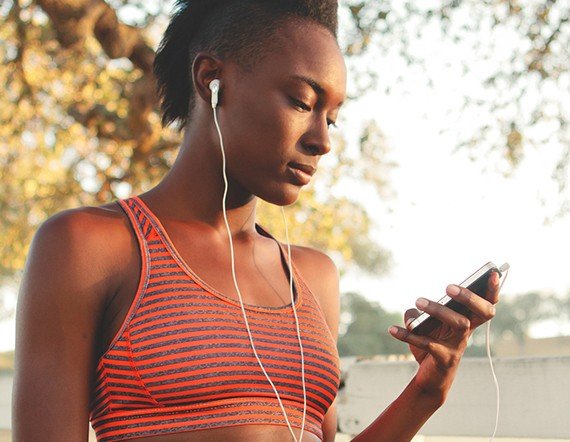 Search, schedule & pay for personal trainers in California all from your desktop or mobile device.No sales pitches and no back and forth. No memberships. No contracts. No expensive packages.
Trusted & Secure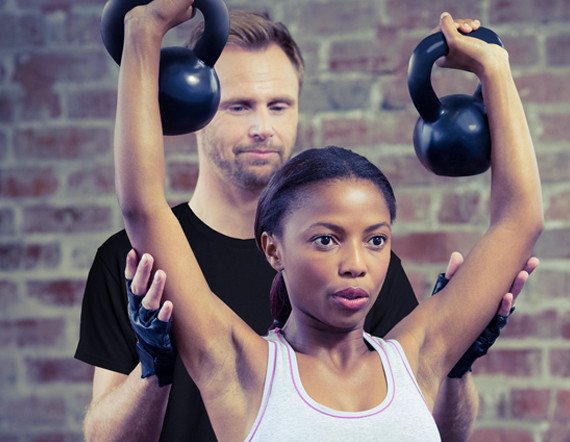 Pay securely and train safely with a vetted and insured California personal trainer.
Previous
Next