Debbie North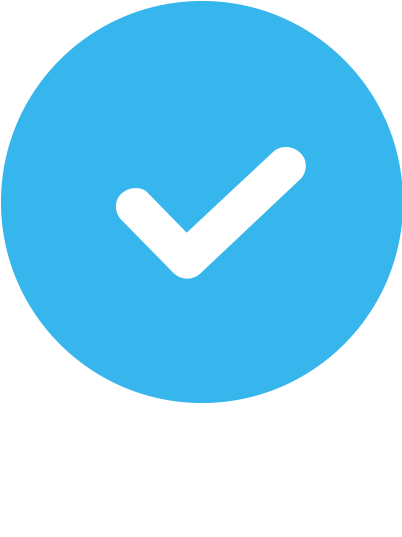 Verified
10 Reviews
About Debbie
Move well and move often! Sounds simple, but if you're reading this you know that getting older isn't for sissies! No one gets to mid-life without any health, fitness, or weight challenges; how you conquer the second half of life is profoundly influenced by the quality of what you eat and how you move. I love working with clients to restore their movement patterns, build strength and the confidence to continue their adventurous lives without further injury.
What do you want to be able to do? I am a certified personal trainer, functional movement specialist, and nutrition coach who has guided clients through lifestyle changes to lose weight, gain strength, improve balance, complete triathlons, enjoy running, travel the globe, ski with confidence, and do things they didn't think possible. I work with clients both in-person and online, so whether you live here, are a frequent visitor, or just passing through, we can determine the best way to work together towards your goals.
Fitness and nutrition coaching has been an incredibly rewarding second career. In 2010 I hit pause on one career to focus on restoring my health, became a personal trainer in the process, and realized that this is what I am meant to be doing. I am passionate about learning from the best in fitness and nutrition and an expert at cutting through the fads so you get results that are meaningful and lasting. In 2017 I moved to Mammoth Lakes, CA, fulfilling a lifelong dream to live in the mountains. When I'm not with clients or volunteering locally, you can find me outside on the trails running, hiking, or skiing.
Move well. Eat well. Feel better than ever!
Areas of Expertise
Nutrition

Strength Training

Weight Loss

Functional Training

Injury Prevention

Wellness

Corrective Exercise

Flexibility and Mobility
NCCA Accredited Certifications

ACE Certified Personal Trainer
Additional Certifications
Precision Nutrition Level 1, Precision Nutrition Level 2, Certified Online Trainer, TRX Sports Medicine, TRX Certified Suspension Trainer, FMS Level 1
Education
BA in Biology,, MS in Environmental Science
Who I Especially Like Working With
Cancer Survivors, Overweight/ Obese, Peri/Post-menopausal, Post-rehab, Seniors
Medical Conditions Experience
Back Pain/Issues, Bone/Joint Injury, Breast Cancer, Fibromyalgia, Hip Pain/Issues, Hypothyroidism, Osteoporosis, Piriformis Syndrome, Plantar fasciitis, Postural Issues, Scoliosis, Shoulder Issues
Training Areas Served
In-home or Outdoor Personal Training
Debbie's Nutrition for Life online coaching program is fun and easy-to-follow, breaking down nutrition and health into bite-sized (pun intended) pieces. The lessons offer daily inspiration and helpful tips in playful and practical ways. Debbie is consistently positive and encouraging. She reminds me of my progress and what is working for me and gently encourages me to the next step. What wonderful support in reclaiming a healthy life!
Debbie is simply the best! Her cheerful attitude and personalized help with fitness and balance issues have improved my life. I very much enjoy my training sessions and have benefited enormously from them. I highly recommend Debbie for your personal trainer. It will be the best thing you ever do for yourself.
Debbie is great! She does not push. She pulls, gently. She is very supportive of one's current situation. The program works. Once I learned how what my body needs to feel its best, eating suddenly became easy, and movement became much more enjoyable. I don't have to guess or struggle anymore. All our work together resulted in real health benefits too. I just got my lipid panel done recently and everything was the BEST it's been in years!
When Debbie became my trainer a few years ago, I was an out of shape middle aged woman who could not run more than 2 minutes (literally she timed me!). We started meeting once a week doing intervals (alternating walking and running). Three months later I ran (not walked!) my first 5 K. Since that I have done several 5 and 10 K runs and currently Debbie is helping achieve my goal of running my first half-marathon. In addition to meeting with me, Debbie developed a personal workout program to do during the week when I was on my own. She also taught me the basics of warming-up, stretching and strength training. Thanks to Debbie I am in better shape than I was in my 20s and 30s and I love running! Debbie is a great trainer! She makes you feel you can achieve whatever your goal is without feeling intimidated.
Few things compare to the positive impact working with Debbie has made on my life. Through a personalized exercise program tailored to my needs, Debbie has helped me improve strength, flexibility, and balance. I feel better, am not sick as often, am stronger, and in less pain. Debbie inspires and motivates on every level and incorporates nutrition and healthy lifestyle tips into a personal training program designed just for you.
I've only had a few trainers, but one reason I stick with Debbie is her knowledge about more than TRX. I came to her for TRX but she also incorporates weights and weight machines into our workout to work on muscles I'd like to make stronger. Other reasons Debbie is an excellent trainer is that she observes form and technique constantly to ensure I'm getting the greatest benefit from the exercise by making necessary small adjustments, knows when to amp it up as a movement becomes easy for me, and listens. She gave me insights into my hip flexors and exercises to do at home to stretch my right lower back that tends to be tight. Her knowledge of muscle groups, how they are interconnected and how our body works is invaluable. I learn something from Debbie regularly. But results are what count no matter the exercise program. As I aged, my hope was to retain muscle and bone density. It was a surprise and so encouraging my bone density had increased since my last test!
I have worked with Debbie for several years. As a Senior I have found her very understanding of my needs and physical limitations, but at the same time encouraging me to go beyond my expectations and to keep growing in my ability. She is always kind and compassionate as a personal trainer. I have learned a lot about my range of motion and have grown in confidence through a variety of exercises, using strength training equipment, and lifting weights. She keeps me accountable by my keeping a log of my fitness training so that I can see my growth and stay focused on my individualized program. She has many nutritional and life style tips which have proved to be very beneficial for diet and overall healthy living practices.
Debbie cares deeply about helping her clients meet their personal goals. She asks questions, listens closely, and researches effective tools to help her clients succeed. She regularly varies workouts to keep them enjoyable and beneficial. She is knowledgable, kind and motivating. I would highly recommend Debbie to my friends.
Debbie North is an extremely good personal trainer as she listens to your needs and goals. Exercise is important for me to stay limber and strong but can be difficult as I've had various injuries which make some exercises difficult. Debbie listened to my very detailed list of what I could and couldn't do and took that into consideration to develop a training plan for me. She encouraged me to continue to try to do more within my limitations and it worked! Before long I could do more than I thought I would ever be able to do again. I chose her to be my personal trainer because has experience working as a trainer for both young and not so young clients. I needed a trainer who would be understanding and willing to accommodate my limits without pushing me to do too much too soon. She still provided the encouragement I needed to try more as I progressed, which worked for me.
A few thoughts about working with Debbie: Most recently I have been walking with Debbie at 7:30 in the morning. On these frosty mornings she keeps us moving, varying the stretching exercises as we move along a 1-2 mile loop from the gym. I especially appreciate her innovative approach along the loop, her enthusiasm and her encouragement, always keeping in mind that although we are a group, we each have individual needs. Recently she noticed that I was tilting to one side; she quietly started walking on that side to make sure I did not injure myself by walking into an unnoticed object or off a curb.