Josiah Anastasi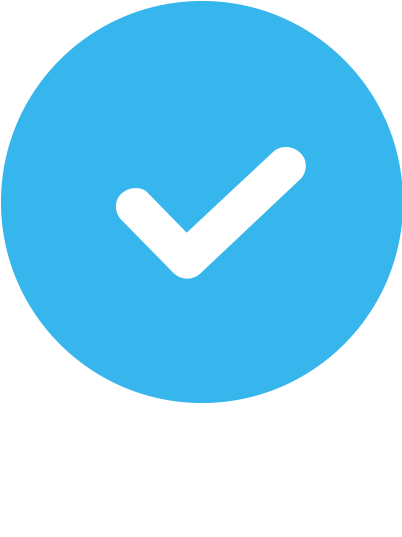 Verified
15 Reviews
Gym
COVID-19 Vaccinated
About Josiah
I offer Online Training and Private in-Person Sessions!
Come train with me at my home gym and turf backyard! The gym is indoor and includes barbells, dumbbells, and resistance bands. We can also train in the sunshine on the turf!
MY MISSION FOR YOU
My name is Josiah Anastasi, and I have been a personal trainer for 5 years. My mission is to create a fitness plan for you that is easy to follow, accommodates your lifestyle, and gives you the results you are looking for!
After working with me, you will not only achieve your goals but also have a foundation of knowledge about exercise and nutrition. In other words, I will set you up for long-term success with your health and fitness.
MY TRAINING INCLUDES:
Personalized Workout Program
A personalized workout program specific to you, your goals, and your lifestyle. Regardless of how many days you can work out or you are limited in any way, whatever your situation may be, will find the best program for you.
Custom nutrition plan
A custom nutrition plan structured towards the goals you have and one that fits your food preferences. Whether you want to lose body fat or build muscle, it will be fully custom to you, and a plan you can use for the rest of your life.
Macro Coaching
Nutrition is everything when it comes to reaching and progressing towards your fitness goals. As my client, you will be taught the basic principles of nutrition and as a result, you will still be able to eat foods you love, reach your goals, and enjoy the entire process without food controlling your life.
Exclusive Coaching App
Full access to my exclusive coaching app. The app lets you easily access your workouts, nutrition plan, goals, body stats, and progress photos. Each workout on the app will show an instructional video for each exercise and a description of how to perform the exercise. Exercise made easy.
24/7 Communication
The number one reason people don't succeed when hiring a personal trainer is communication and accountability. As my client, you will be provided daily text communication with me. Whether you have a quick question about nutrition, and exercise, or anything else that you want to help with, I am always available.
Weekly Check-Ins
Weekly check-ins where we will assess how your workouts and diet are going, along with your overall happiness with the program. Based on the discussion, we will make the necessary adjustments to make sure you continue to see the results you want!
Fitness Guides
A variety of health and fitness guides that will give you lifelong skills to achieve lifetime results. They include a fat loss guide, muscle growth guide, and a nutrition tracking guide.
Areas of Expertise
Core and Balance

Nutrition

Strength Training

Weight Loss

Flexibility and Mobility

Muscular Definition

Muscle Gain

Posture
NCCA Accredited Certifications
NASM Certified Personal Trainer
Education
Bachelor of Arts Degree - Business Administration (Washington State University)
Who I Especially Like Working With
Beginners, Men, Women
Medical Conditions Experience
ACL tear, Addiction, ADHD, Anxiety, Arthritis, Asthma, Autoimmune Diseases, Back Pain/Issues, Bad Posture, Bone/Joint Injury, Chronic Pain, Depression, Eating Disorders, Golfers Elbow, Hamstring Issues, Headaches/Migraines, Hip Pain/Issues, Hypertension, Joint Pain, Knee Pain/Issues, Limited Mobility, Lower Body Pain/Issues, Neck Pain, Plantar fasciitis, Postural Issues, Shoulder Issues, Sleep Apnea, Stress
151 Heavenly Valley Road Thousand Oaks California 91320
Newbury Park, CA 91319
No Gym Membership Needed!
I started working out with Josiah when I realized I had plateaued in the gym alone. I had started lifting weights, but I didn't know how to perform more advanced lifts like squats and deadlifts. Josiah taught me how to lift weights safely, and I was amazed to see how quickly I could grow my strength. I now feel confident and strong, have no more pain at the end of the day, and even receive compliments from strangers on my muscles. Josiah's home and backyard gym is a great place to work out, and it saves so much time as opposed to being in the gym with a bunch of other people. Josiah is always professional, punctual, and brings a great upbeat energy that really motivates me. When I left the area, Josiah put together a program through his training app to keep me on track, and it was great to work with him remotely as well. I highly recommend Josiah for both beginner and more advanced athletes.
Josiah is a great trainer. He caters your plan depending on what your goals are. During the workouts, he takes his time to make sure you are doing it correctly. I have worked with previous trainers and saw a long time to achieve results. In 6 months, I have lost over 30 lbs! Along with the workouts, he creates a meal plan to help you still eat things you love without all the guilt!
Josiah is an awesome trainer and I recommend him 100%! He is super responsive and willing to help me reach my goals. He makes me feel proud even of my smallest achievements throughout my workouts with him! I can't wait to continue seeing my results while working with him!
Josiah is an amazing personal trainer! The care he has for his clients is outstanding. I have worked with Josiah for a little over 2 years now and can say he is one of a kind. I hope he can change your life as he did with mine!!
Josiah takes a lot of pride in his work and has a great work ethic. He is very professional and organized. He starts with a detailed consultation, and designs a nutritional and workout plan specific to you. His plan is not restrictive and it made me feel like I could do it long term. He is an excellent coach and is very motivating. He is super responsive, easy to talk to, and I will be working with him for a long time. I highly recommend him!
Josiah has been really good. He's knows exactly what he's doing and is very knowledgeable with the little tips and tricks he adds to only better your work out. Would highly recommend.
I found Josiah early on in his personal training career. He not only pushed me to achieve the goals I set for myself but helped set them. He wanted to help me as much, if not more then I wanted to help myself. The plan of action he came up with was very straight forward and made it very easy to get in the rhythm of things. He was very accommodating to my schedule and answered any questions I had almost instantaneously. He is a good hearted guy and treated me as an friend. Other then the results, the experience Greatly improved my self image and boosted my confidence.
Josiah is one of the most knowledgeable trainers I know. He uses an approach backed by science but where he truly shines is how he conveys his thoughts and ideas to his clients in layman's terms. I would recommend Josiah to anyone who wants learn how to get fit and to dig deeper to understand what's happening and why. Because of this I think Josiah has the perfect approach for clients to achieve and maintain long term success in their fitness goals.
Josiah is not only very knowledgeable, but goes above and beyond the call of duty as a trainer and a mentor. Since I have started Josiah's workout and meal plan, I have lost 20 pounds over the span of 12 weeks. My confidence has increased, and I can really notice my physical transition and gains since working with Josiah. This transition my body has undergone was also without access to a full gym due to corona virus restrictions, and being limited to only my cable home gym system. He has taught me everything I know about nutrition and how much I should be consuming on a daily basis. He is very informative and always reaches out to see how I'm doing as well and if I have any questions, which goes a long way. You can tell he is very passionate and dedicated to his training and passing down the knowledge to a client like me.
Josiah continues to build the foundation that is my health and fitness. From day 1 Josiah has taught and guided me through custom tailor made programs and eating properly for my specific goals. He has a fantastic grasp of nutrition and exercise, and makes training fun and effective! Thank you for all you do Josiah!!
Josiah is a great trainer. Whether it's nutrition or workout help/information he does an excellent job! So far been working out with him for 3 weeks and I'm already getting stronger.
Training with Josiah has been an amazing experience. He really listens to you when you say something hurts or you liked a workout and adjusts the program to meet your needs. He also has a lot of knowledge about food and diet. It has been really great. I recommend him for everyone whether you want to tone up or loose some pounds. He will get the job done. We have only been working out with him for 3 weeks and I've already lost 10 pounds! Overall great trainer.
I've only been a client of Josiah's for about a month but I've loved ever but of advice he has given me, from nutrition to my workout plans I've learned so much and I've really started to notice a difference in my body. I know that as I continue to work with Josiah I will reach my goals. He's very helpful at any given time of day, whether it's just me asking a simple question or if it's something more complex with the workouts. I love all the motivation he gives before and after my workouts, asking me how things went and if there's anything I don't feel comfortable with we can make changes. I love the flexibility he has with his workout program so that it fits in with my schedule.
Very attentive and responds fast! Addressed all of my questions and helped me in a friendly and professional level.
Josiah is a wonderful coach & mentor. He helped me reach my goals & build daily habits to have lifetime success.
Are you a trainer?
Get new clients. Change lives.