Sylvia Ferrero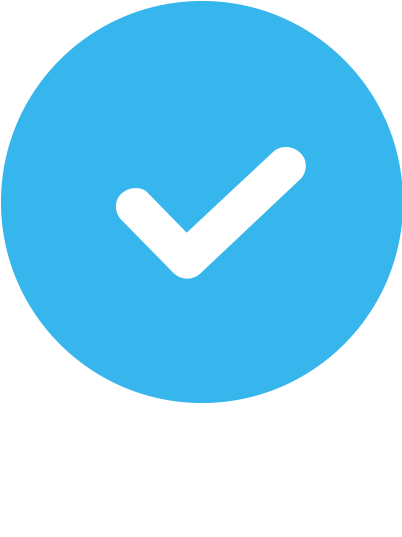 Verified
10 Reviews
About Sylvia
Sylvia Ferrero is a two-time World Champion Fitness Athlete and a Tri-Fit Hall of Fame inductee. As an elite athlete, celebrity personal trainer and wellness coach to sports pros and passionate enthusiast for almost two decades, Sylvia has built an arsenal of leading edge know-how, developing a keen sense of how to hardwire results quickly.
As an expert athlete she also applies her transformational skills as a retreat facilitator, international speaker, magazine contributor, inspirational writer and media personality. Sylvia has been featured in in over 50 media appearances including Oxygen Fitness Magazine (Cover Model & Featured Fitness Pro), Natural Muscle Magazine (Cover Model, Featured Fitness Pro & Contributing Writer), and NBC Miami "Get Moving Monday's" with CNN reporter Joe Carter & Tony Robbins' Celebrity Trainer Billy Beck. Sylvia was also featured as the weight loss mentor on Discovery Channel's reality TV show "10 Year Younger", along with appearing in "National Lampoon's Pledge This!" as a stunt-double for Sofia Vergara.
As the survivor of two near-fatal car accidents, and overcoming several concussions over the course of her lifetime, Sylvia has had the rare fortune of embarking on a profound personal exploration into the body and brain's astounding regenerative capabilities. She is passionate about training and works with a wide spectrum of body types and fitness levels — from clients with paralysis to professional athletes, from top executives to celebrities, from women with post-baby weight gain to obese individuals hoping to turn their body around and get their life back.
Sylvia is also the founder of Revolution Gratitude, a social and environmental impact project empowering women in Costa Rica, Africa and throughout the world.
About ME...
* I am devoted to teaching you how to prime your body's innate "superpowers" so you can thrive enroute to your 6-pack abs and beach-ready body.
* I am committed to showing you how to access your own unique blend of physical mastery -- no matter what level you are at in your fitness game.
* I am with you every step of the way on your body transformation journey. We WILL get there... together.
About US...
* Together, we optimize your body and brain for lasting, permanent change.
* Together, we rewire your mind-body connection for sustainable success, vitality and real joy.
* Together, we uncover the secrets behind accessing your body's pure potentiality -- accelerating you towards creating your best body. EVER.
About MY CLIENTS...
* ambitious lovers of life and dream chasers -- and those who are ready to be!
* cultural pioneers on a mission to make our world even more awesome
* busy business executives out to make a difference
* celebrities out to use influence to catalyze change
* socially conscious high-potential entrepreneurs
About MY METHODOLOGY...
I use science-backed training modalities, holistic neural reprogramming practices, plant-strong whole food nutritional guidance, connection to the rhythmic cycles of nature, and outdoor adventure-based training sessions as the foundation of our work. Enroute to your fitness goals, we also repair and stabilize any "weak links" in your body's frame, as well as correct movement patterns as we sculpt a lean, strong physique that feels pain free, agile and energized.
About MY TRAINING EXPERIENCE...
* Tri-Fitness World Championship: 2x World Champion Fitness Athlete
* Tri-Fitness Hall of Fame: Inducted Athlete 2013
* National Academy of Sports Medicine: Certified Personal Trainer
* Hoffman Institute: The Process
* Landmark: The Forum
* Landmark: Advanced Course
* Resistance Training Specialist: Certification Course
* Muscle Activation Techniques: Jumpstart Certification Course
* International Society Of Sports Nutrition: Sports Nutrition Certification Course
* Tony Robbins "Unleash The Power Within": Lifestyle Coaching & Personal Improvement Seminar
* The National Strength & Conditioning Association: Certified Personal Trainer
* Perfect Competition Athletic Training Facility: Internship Program
* National Council of Strength & Fitness: Certified Personal Trainer
FEATURED IN...
* eHow: Featured Fitness Pro for 50+ videos
* Oxygen Fitness Magazine: Cover Model & Featured Fitness Pro
* Natural Muscle Magazine: Cover Model & Featured Fitness Pro
* National Lampoon's "Pledge This": Stunt Double for Sofia Vergara
* Jack Zatorski's "Push Up Pro": Fitness Talent for infomercial & packaging
* Billy Beck IIIs Physical Mastery Coaching: Featured Fitness Athlete for video coaching program
* Tri-Fitness World Championship MC: Host alongside fitness celebrities Katie Uter & Lia Montelongo
* Discovery Channel's "10 Year Younger": Weight Loss Mentor for Season 1 participant, Rosie Bernhard
* NBC Miami "Get Moving Monday's": Featured Fitness Athlete with CNN reporter Joe Carter & Tony Robbins' Celebrity Trainer Billy Beck III
My favorite quote
"Don't ask yourself what the world needs. Ask yourself what makes you come alive, and go do that, because what the world needs is people who have come alive." ~ Howard Thurman
My training experience
* National Academy of Sports Medicine: Certified Personal Trainer
* Hoffman Institute: The Process
* Landmark: The Forum
* Landmark: Advanced Course
* Resistance Training Specialist: Certification Course
* Muscle Activation Techniques: Jumpstart Certification Course
* International Society Of Sports Nutrition: Sports Nutrition Certification Course
* Tony Robbins "Unleash The Power Within": Lifestyle Coaching & Personal Improvement Seminar
* The National Strength & Conditioning Association: Certified Personal Trainer
* Perfect Competition Athletic Training Facility: Internship Program
* National Council of Strength & Fitness: Certified Personal Trainer

FEATURED IN...
* eHow: Featured Fitness Athlete for 50+ videos
* Oxygen Fitness Magazine: Cover Model & Featured Fitness Pro
* Natural Muscle Magazine: Cover Model & Featured Fitness Pro
* National Lampoon's "Pledge This": Stunt Double for Sofia Vergara
* Tri-Fitness World Championship: 2x World Champion Fitness Athlete
* Jack Zatorski's "Push Up Pro": Fitness Talent for infomercial & packaging
* Billy Beck IIIs Physical Mastery Coaching: Featured Fitness Athlete for video coaching program
* Tri-Fitness World Championship MC: Host alongside fitness celebrities Katie Uter & Lia Montelongo
* Discovery Channel's "10 Year Younger": Weight Loss Mentor for Season 1 participant, Rosie Bernhard
* NBC Miami "Get Moving Monday's": Featured Fitness Athlete with CNN reporter Joe Carter & Tony Robbins' Celebrity Trainer Billy Beck III


Areas of Expertise
Core and Balance

Nutrition

Strength Training

Weight Loss

Flexibility and Mobility

Muscular Definition

Functional Training

Stress Reduction

Posture

Myofascial Release

Cardiovascular Conditioning

Injury Prevention

Wellness

Corrective Exercise
NCCA Accredited Certifications
NASM Certified Personal Trainer
Education
BS in Kinesiology from the University of Western Ontario (Canada)
Who I Especially Like Working With
Actors, Brides-to-be, Law Enforcement, Men, Military, Models, Overweight/ Obese, Post-rehab, Rehab, Women
Medical Conditions Experience
Anxiety, Back Pain/Issues, Bone/Joint Injury, Cancer, Depression, Hip Pain/Issues, Knee Pain/Issues, Obesity, Piriformis Syndrome, Plantar fasciitis, Postural Issues, Sciatica, Shoulder Issues
Additional Languages Spoken
Spanish
Training Areas Served
In-home, Outdoor or Virtual Training
My career was taking off but I didn't have the personal or wellness practices in place to be at my best. This all changed when I met Sylvia. Now, I've lost 20 pounds, I'm the healthiest version of myself, I'm more confident and comfortable with my body than ever before, my eating and wellness habits have changed, and I know there is no way in hell I'll ever turn back. I guarantee she will change your life. (Founder & CEO of Wonder Over Worry & The Bold Academy, Creator at The World We Want, Writer at Fast Company)
Sylvia gave me a new perspective and easily attainable goals that have engaged me in a way that has me looking forward to my daily workouts. I see a slow and steady improvement in my overall well being as a result of her patient advice and coaching. My focus and intent to create a better me is all a result of her incredibly positive energy and true desire to see me become a better person. (Cast & Crew of OSCAR Award Winning Documentary, 'The Cove')
Working with Sylvia is an engaging experience. She is reciprocal, supportive and respectful. Sylvia's insights help me every single day. I admire her authenticity and verve and benefit from her enthusiasm. (World Renowned 11-Time Best Selling Author & Artist)
Because of the tips Sylvia shared with me before I hit the road, I have been 'owning' myself this week and cannot wait to get home to start following my meal plan! (US House of Representatives Legislative Director & Johnson & Johnson Political Director)
My work is all about helping young professionals create their own luck and identify opportunities in their career. This is exactly what Sylvia does to unlock the body and mind's full potential. If you're thinking about working with Sylvia, don't wait. Start today! (ournalist, Speaker & Founder of THINQACTION)
"Sylvia is a Jedi Princess on pleasurable fitness and nourishment for increased manifestation and lifestyle magic!" (Content & Program Producer at TED Conferences )
Sylvia has an amazing talent for connecting with people, understanding them profoundly and from this perspective seeing their full potential. This makes her something more than just a coach. She is a force to be reckoned with - an inspiration; a motivator; a wealth of knowledge and a can of whoop-ass all in one little package - with a big smile, to boot!" (VP of Operations for CHASE Consumer Banking Company)
"ylvia walked right beside me, looked inside me, and opened me up to my own power. That is revolutionary, it's a huge step for me! I now feel filled with self care, support and fun filled colors that shine. I could not have done this without the work I've been doing with Sylvia. (Founder at Modern Day Medicine Woman)
I knew I could do great things, but Sylvia took me beyond what I thought I could accomplish. She pushed me, supported me, and took me to my peak. She develops true relationships with her clients. She genuinely wants you to succeed, to grow and to find your passion. Sylvia will transform you! (CEO of Garage Mama Fitness and Trinity Sports Performance)
Sylvia is a rare human being and one that I am very grateful to know. She helped me uncover just what I was really made of. In working with her I learned things about myself that went further than just diet or training. Her message inspired me to become the best "me" that I had no idea even existed! (Founder & CEO, Shades Of Monet Cosmetics)