Ticia Mcillwain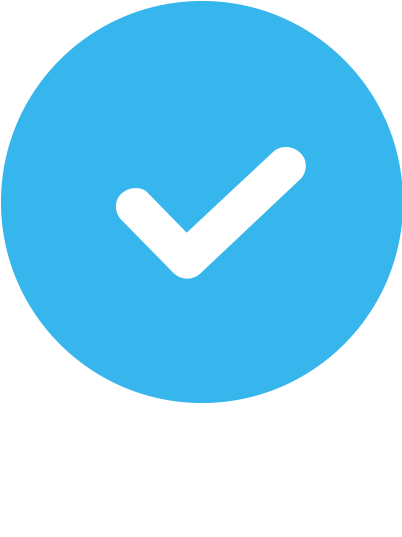 Verified
19 Reviews
Outdoor & In-Home
COVID-19 Vaccinated
About Ticia
In the hustle and bustle of the tech industry, my determination and focus to help others create a beautiful new body (mentally and physically) is unparalleled to any other trainer. I understand the components that provide an effective workout, while being mindful of time constraints of the busy individual. Maintaining a strong presence in the Fitness industry of Silicon Valley and Silicon Beach, I've successfully trained hundreds of employees of Fortune 500 companies, executives, celebrities, athletes and many in the start-up circuit.
List includes: Apple, Linkedin, Nvidia, Quest, Snapchat, PAR, Penumbra, Twitter, Cowboy Cheerleaders, Warner Brorthers and many more.
I believe Fitness is a mind/body connection, I know how to help facilitate that understanding; I would be honored to help you along your journey.
My favorite client story
This beautiful client of mine struggled with her weight for years. We experienced a difficult time finding a regime that worked with her schedule... and excuses; After a year working on her mental and physical game, we discovered her underlying mental deficiency. Once that was discovered, the healing process could begin. That included the loss of 43lbs, internal strength that was undeniable, and a new reformed/informed approach to life. Ultimately, the lifestyle change has allowed her to become stronger(mentally and physically) continue to tone up and improve the majority of her daily interactions. This is one of my favorite client stories; it highlights the fact that when you give someone encouragement and the right tools, the end results can be life changing.
My favorite exercise
Renegade Row. This exercise works many muscles at once AND the progressive moves are endless.
My favorite quote
Wonder Woman is a state of mind!
My training philosophy
If we aren't willing to do things differently, then you will continue to live life as previously recorded... you know!? In order to make massive changes, we must be willing to step into the fear we've created for ourselves - especially on the days we don't feel like it. Fear is simply a habitual thought process that can be interrupted through movement and meditation. I have the tools, when you have the willingness.
My training experience
I've been in the Health and Fitness industry for over 10 years now. I've explored all gyms - big box gyms, independent gyms, positive company cultured gyms, corporate gyms, studios, micro gyms, warehouses, fields; I've independently trained numerous students, athletes, seniors, professionals, artists, pre/post natal, injured, overweight, group class, security training. I continue to grow through experience and learning is a necessary component to my livelihood. I leveraged my knowledge/experience and with a partner, cofounded a Fitness application. I'm dedicated to being of service, providing a quality experience and understanding the needs and obstacles of each individual.
Areas of Expertise
Core and Balance

Strength Training

Weight Loss

TRX

Functional Training

Cross Training

Stress Reduction

Corrective Exercise

Muscular Definition

Posture

Kettlebells

Myofascial Release

Cardiovascular Conditioning

Wellness

Flexibility and Mobility

Muscle Gain

Injury Prevention
NCCA Accredited Certifications
NASM Certified Personal Trainer
Additional Certifications
NASM Weight Loss Specialist, NASM Master Trainer, TRX Certified Functional Trainer, NASM Women's Fitness Specialist, NASM Corrective Exercise Specialist
Education
BA in Marketing, AFA in Screenwriting , BA in Business
Who I Especially Like Working With
Actors, Beginners, Brides-to-be, Cancer Survivors, Dancers, LGBTQIA, Middle-aged, Overweight/ Obese, Peri/Post-menopausal, Post-rehab, Pre/post-natal, Rehab, Seniors, Student-athletes, Women, Youth
Medical Conditions Experience
ADHD, Anxiety, Arthritis, Asthma, Autism, Back Pain/Issues, Bad Posture, Bone/Joint Injury, Cancer, Depression, Diabetes, Hip Pain/Issues, Hypertension, Joint Pain, Knee Pain/Issues, Lower Body Pain/Issues, Obesity, Plantar fasciitis, Postural Issues, Rotator Cuff Issues, Shoulder Issues, Stress
Additional Languages Spoken
Spanish
Training Areas Served
In-home or Outdoor Training
The first time I met Ticia was the day I realized just how much a person can affect your mood in a positive way. As soon as she greeted me in the gym I was immediately drawn to her energy. She was so happy, polite, positive, and you could feel she loves fitness and loves what she is doing. When I started training with her, it was just as great of an experience as when we'd just speak. She takes you through the workouts step by step, analyzing what you are doing and giving you proper feedback. Keep in mind, she gets you going! You will sweat and you will be tired afterwards. But it is her kind personality and her knowledge that really makes the workout worth it. Try her! She will not only energize your body, she will energize your mind :)
Wow! Just WOW! I have only amazing things to say about Ticia. She has been training me for over a year now and I have seen unbelievable results. From our very first session I explained my goals and concerns and Ticia not only listened she really heard what I was needing from a trainer. Ticia is incredibly motivating, inspirational, dedicated and most importantly such a kind individual. Every time I begin a session with Ticia I know for sure that I am going to work, sweat, push myself and feel great about myself! If you are interested in a trainer who not only hears and helps you achieve your goal, but someone who is fun, positive and inspiration then you NEED to give Ticia a call! I look forward to many many more hard and fun workouts that continue my fitness success that I have achieved with Ticia.
Ticia McIllwain is the most caring trainer I've ever had. She identified, that for me to improve the quality of my life I needed massive change to my lifestyle. Ticia designed my sleep, fitness and diet routine. As with life, events occurred, in my case reconstructive surgery that required specialized workout plans. I'm happy to say I look and feel fifteen years younger than I am and… she had to be a Bugga-Boo (LOL) but she helped me reach my high school weight! A lot of people will use the excuse to not workout for a single injury i.e. broken finger. Well Ticia said gurl you can still move your legs right? Never a dull moment with my trainer Ticia!
It's been over a month since I joined the fitness center with Ticia as my personal trainer. This being my first experience of fitness center ever, I was really tensed but she helped me boost my confidence and motivated me to workout. She has helped me out with my workouts even on my off-trainer days. There was a day when I got sick during the workout and had to leave and she was very sweet and didn't consider it as a trained day and scheduled another day after I got better. There were also days when I got late at work but she helped me workout late, as late as 9pm too. For an amateur like me, that does mean a lot. I am really glad that I chose this place over the others. If you are looking for a friendly atmosphere for working out, this is the place I would suggest. If you are an amateur and want a push to start working out, this place is the best. The people here are always ready to help. And if you are looking for a personal trainer and can find Ticia's availability to match with yours, don't think twice to sign her up. She is the best!!
After working out on my own I thought I'd give personal training a try to get that kick in the butt I've been needing to finally get back in shape. I signed up for some training sessions with one trainer which didn't workout, but looking back on it now it was for the best. Reason being that I was then partnered with Ticia, and she is awesome. Ticia is helping me learn the right ways to use weights and resistance while being sensitive to my bad knee by modifying any exercises that would tweak my knee in someway. She also keeps you motivated and always pushes you to go that little bit further each time.
I trained with Ticia for more than a year, and found her to be an incredibly effective and fun coach. She's extremely knowledgable about physiology, body mechanics, diet, and of course exercise and fitness. I started from a convalescent and out-of-shape state, and within a short period of time, was able to complete HIIT sessions with plenty of energy. Ticia developed a customized program to help me deal with a few injuries sustained in other activities and helped get me back to normal. Her positive attitude, high energy, and warmth sustained my motivation. I can't recommend her enough.
Where do I even begin? I am a 54 year old lady that as I've aged and been diagnosed with Cushing's Syndrome had really started gaining weight and losing my self esteem but then I found Ticia and what a blessing she's been! I was very self conscious about my weight due to Cushing's and my age but Ticia made me feel so comfortable and good about myself. With Cushing's you lose muscle and strength I thought that would be a challenge as it has been with other personal trainers but not with Ticia. She sat and listened to me and cared what I was going through and then she got to work getting me on the road to a healthier lifestyle! She's not only an amazing fitness trainer she was amazing at helping me plan healthy, good meals. You put all that together with her beautiful spirit and soul and how much she cares what more could I ask for? She laughs with me and cries with me but she picks me up makes me dust myself off and keep on going! I could write a book on what she's done for me! If your looking to get healthy and fit Ticia McIllwain is the one to call!
Ticia is a smart, creative, and fun trainer. I worked out with Ticia for just over year, and in that year, not only saw physical improvements in my body but I learned to enjoy working out and to have fun at the gym. After just a few weeks, I yearned for my three times a week sessions with her, and honestly missed Ticia and the gym on the days I didn't get to train with her. Ticia's workouts always kept me on my toes - they were innovative, rarely the same, and truly felt like a good time. Ticia's ability to use everything in the gym in an inventive way made every workout a challenge. I always came home with an exhausted smile on my face and asking my significant other "Want to see what we did at the gym today?!" Ticia blended body weight and free weights with the perfect amounts of cardio bursts and flexibility exercises to feel truly accomplished in our 30 minute sessions. It was incredibly refreshing to not use the standard gym equipment or to modify a known exercise into a mind-blowing effective and fun challenge. Ticia's workouts always felt like an accomplishment - she knows perfectly how to keep you challenged and engaged, but not defeated. I never left a session feeling like I could have worked out more - or less! Ticia truly cares about her clients, and it really shows in the care that she gives each client. You can really tell that Ticia means every word of "How was your day?" and remains interested in every word of your response. The only negative thing I have to say in this review is how upset I was when Ticia moved out of the area. It's only been a couple of months but it feels like a bright spot in my life got a little dimmer without Ticia in my life on a regular basis. Luckily, Ticia documents a ton of her awesome workouts on Facebook and YouTube so I have those to get me through the weeks without her!
Ticia is fantastic! Friendly and encouraging, I immediately felt comfortable with her. She designs workout programs that work for the individual. If something didn't work for me because of an injury, it was no problem, she'd adjust and come up with something else. She pushes just hard enough to make you work and sweat, but always willing to listen and knows when you've reached a limit. She mixes is up and always has something different for you to do in every workout to keep from getting bored. Wonderful training experience all around. Thank you, Ticia!
Ticia is Awesome...!!! Ticia was great in reaching out to me quickly once or appointment was booked. We made arrangements to meet she was prompt and on time and had things setup and laid out as per our previous communications. She was great and answering all my questions regarding health fitness wellness and recovery. She introduced to effective and efficient ways to train in order to obtain my personal goals. She is super patient, a true treasure as a mentor coach and trainer. I look forward to working with her now and in the future. Thanks Ticia. You are greatly appreciated.
Ticia is amazing! I have only had two sessions so far, but I already feel inspired! There is something about Ticia that you immediately connect with and her passion for fitness helping others to meet their goals, is infectious. She has been great at modifying movements to work around ongoing issues with my back and hip. So happy I found her—looking forward to my third session tonight!
Always a pleasure working out with Ticia!
I was super nervous about getting back into the gym after 3 years away due to having a child. I'm so out of shape, but from the moment we spoke over the phone, Ticia was so encouraging and optimistic that I couldn't help but be excited about this fitness journey. After today's workout, I'm in pain--but good pain! I've never worked with a personal trainer before, but I know I'm getting such a better workout because she's there to teach me new exercises, stretches, exposing me to equipment I've never used before, watching my form, reminding me to breathe, and most of all, watching me closely and knowing when I need a break.
Ticia's terrific! She listened to my concerns and came up with several adaptions to address my issues. I felt safe and heard. And I'm pretty sore, in a good way!
Great Workout! I've not done any exercise other than a few 12 once curls and walking now and then - Ticia had me active for an entire hour and at then end I was exhausted and in disbelief that she got me through and entire hour successfully! Having a supportive leader who knows how to push without asking for more than you can give is a freaking skill!! She literally got the max out of me that was possible without letting me slack off but not pushing to far.
Amazing! Can't wait for more. Ticia was great at working out the whole body and keeping it interesting.
Ticia was fantastic and I instantly knew that I had found a long-term partner in health. By the time the session ended, my conviction had only grown stronger. And I am sure that I will grow stronger and happier being in Ticia's able hands. What a delight to partner with her!
Fun Workout! Had a fun virtual workout with Tricia - reminded me to engage my pelvic floor, watched my form for improvement, and am still sore 2 days later!
Ticia was fabulous! I had such a great first workout with her. She definitely knows her stuff! She was professional and personable throughout the session. I look forward to all my workouts with her!
Are you a trainer?
Get new clients. Change lives.