Florida Personal Trainers. Delivered.
Find Your Trainer delivers you the best personal trainers in Florida.
Train with a vetted and certified personal trainer
anywhere - a gym, your house, office, hotel or outdoors.
How Find Your Trainer Works
Find Your Match
Find the perfect personal trainer near you based on your goals, your personality, your lifestyle and your body.
Train Anywhere
Work out with trusted and vetted local trainers at your home, building gym, outdoors, or the gym. We'll bring the equipment.
Book & Pay With Ease
Effortlessly book and pay for a training session directly from the trainer's profile.
The Best Personal Trainers in Florida
Florida's Top In-home Personal Trainers
Best of 2018 - Check out these highly rated in-home personal trainers in Florida
Shari Kalkstein
(24 reviews)
I'm 91 years old and Shari has done wonders for me. She has me functioning at top form and I am grateful for her knowledge and persistence.. I know that whatever the complaint, she can fix it. I love her.
Train with Shari
Constantine Plushko
(16 reviews)
Alina Lytvyn
I met Constantine before 1 year, when I started my active sport life. I did not know how to manage with all that stuff in the gym, even I did not know how to start, what should I do. He made a special program for me. He was very carefull to me. First, we were talking about my targets and expectation. Then he built program based on our discussion. After 2 month of training I noticed changes. Not so fast? But with longterm effect. That is what I wanted!
Train with Constantine
Thomas Marbell
(15 reviews)
Sometimes as we age, it's not the golf equipment or the golf ball. IT'S OUR FLEXIBILITY. I hate admitting this but in my 40s I hit the golf ball between 150 yds - 155 yds with my 7 iron. As I hit age 58 this year , I was only hitting the golf ball between 135 yds - 140 yds with my 7 iron . I have been on a strict lifestyle change for a 6 month commitment to loose 40 lbs and get back in great health. While hiring the best personal trainer, what I am finding out with his professional training program that he designed for me is that I am getting back my flexibility and building up muscle tone and etc and strengthening my core which is building up my club head speed. In just 5 weeks with Tom Marbell, I am down from the 220lb start to 199 lb , but one of the other great things is I am now hitting my 7 iron between 145 yds - 150 yds. He is getting my flexibility back.
Train with Thomas
Katya Kuziankova
(15 reviews)
An incredibly dedicated, hard working and professional coach. Katya is very passionate about her job and will do her very best to accommodate your personal needs. Working with her is super fun as well as very productive. She will turn on her Eastern European tough side when you need a little kick in the butt, or she will lend you a down to earth, friendly hand when you're feeling a little vulnerable. I would definitely recommend Modern Fitness by Katya Kuziankova, because whatever it is you are looking for, I am positive she has the answer. (especially if what you're looking for is a healthier and better life style.)
Train with Katya
Gina Galiano
(13 reviews)
Love this place and the people! Like another family. Gina is awesome. Have tried other places and they can't compare.
Train with Gina
Katina Bolton
(11 reviews)
If your looking for a trainer, please look up katina Bolton. Shes trained and always has your health and safety in mind
Train with Katina
Christian Armand
(10 reviews)
Working with Christian is my first time with a personal trainer, its has been an excellent experience, one I wish I had done years ago. He is very knowledgeable and has created a realistic nutrition plan that is easy to stick with and works very well. The work-outs are always changed up and never boring. My energy levels have improved as has my overall mood. I am excited to continue training and reaching my goals. I would highly recommend Christian.
Train with Christian
Jesse Wolford
(10 reviews)
Jesse is awesome. He goes above and beyond what I'd expect him to help me with. He constantly adjusts to meet my needs and maximize my workouts. During my train time, he is completely focused on me and keeps me motivated as much as I sometimes want to give up. I could go to any number of trainers within 5 min of my house, but I choose to drive 30 min to be able to work with him.
Train with Jesse
The Florida FYT difference
Find Your Match
Our approach is different. We recommend personal trainers in Florida based on you. Your goals. Your schedule. Your location. Your lifestyle. After all, this is personal training.
Find Your Match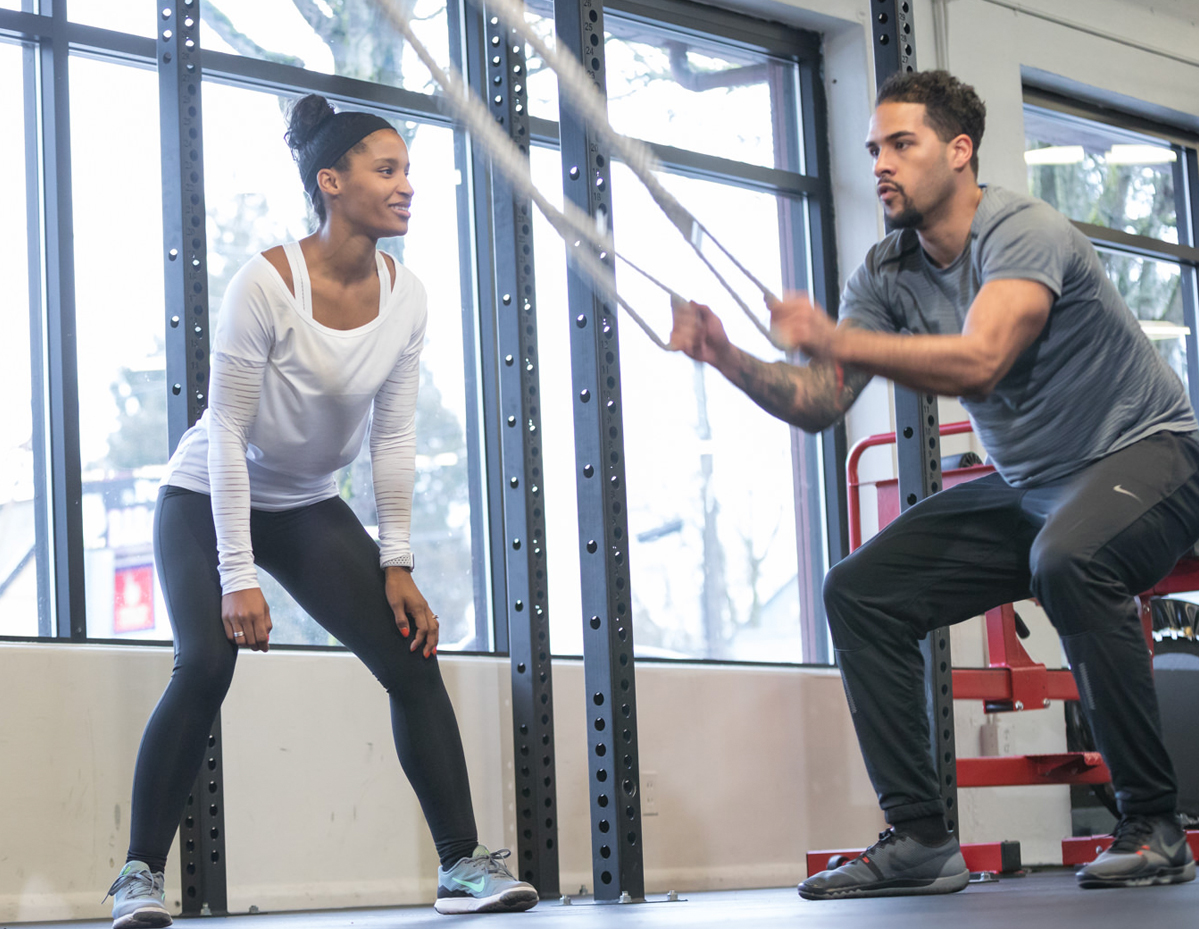 Find Your Trainer is proud to partner with the American Council on Exercise to achieve our shared mission to get people moving safely and effectively. With over 30 years of experience and over 70,000 professionals holding NCCA-accredited certifications, ACE continues to set the gold standard.
Learn More
Train In-Home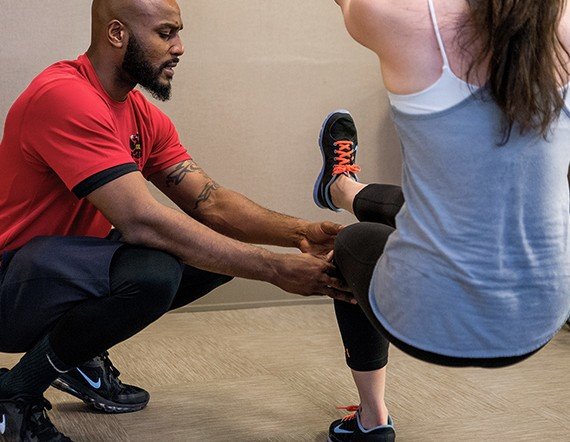 Our trusted and vetted Florida personal trainers will meet you at your home, office, hotel or at the park. Schedule when and where it's most convenient and comfortable for you. And we even bring all the equipment.
About In-Home Training
Simple & Affordable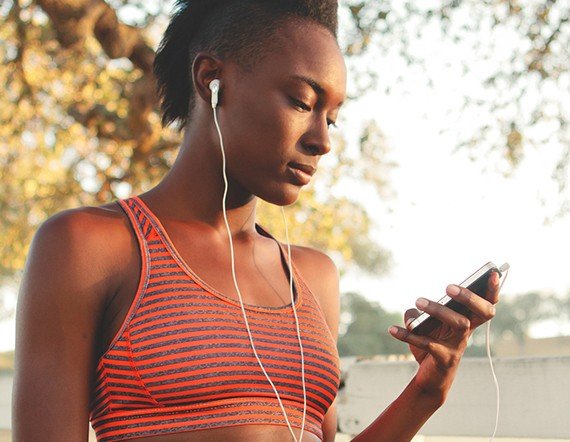 Search, schedule & pay for personal trainers in Florida all from your desktop or mobile device.No sales pitches and no back and forth. No memberships. No contracts. No expensive packages.
Trusted & Secure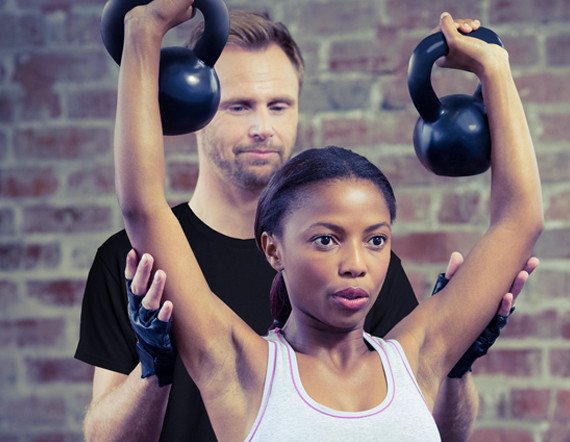 Pay securely and train safely with a vetted and insured Florida personal trainer.
WHY YOU NEED A PERSONAL TRAINER
Faster
"My trainer is committed to getting the most out of the workouts and to reach beyond what I'd otherwise do by myself."
-ERIC M.
Exercising with personal trainer is the fastest and most effective way to increase your strength, cardiovascular fitness, and lean body mass.1 Period.
Effect of supervised, periodized exercise training vs. self-directed training on lean body mass and other fitness variables in health club members. J. Strength Cond Res. 2014 Jul;28(7):1995-2006.
Stronger
"I've been challenged. I've exceeded what I thought were my capabilities. I'm stronger now than I've ever been. I've never felt better."
-PATTY D.
Do things you never thought possible. Run that race. Fit into clothes you love. Get ready for that big day. Feel stronger and healthier than ever.
Smarter
"I love the personalization I get with each workout. My trainer is flexible to work with and welcomed me at my level of fitness so I didn't feel intimidated. But my trainer also pushes me farther than I ever thought I could go."
-TIFFANY R.
The right personal trainer will observe where you're at and take you where you want to be with a tailor made plan to help you to achieve your goals based on your body and your lifestyle.
Safer
"I was educated on the value of proper form and technique and couldn't have gotten to the point I'm at without personal training."
-KEVIN T.
Personal trainers specialize in the sweet spot between knowing your limitations and pushing you to the next level. You will always be improving and focusing on thoughtful training as a means of staying injury-free.
...And Fun!
"Every workout is a little bit different so my body and brain don't have time to dread what's coming! It's fun and interesting and, most importantly, super effective and efficient."
-MAGGIE G.
We know what physical fitness is about more than a workout. In order to see the results, consistency is key. A trainer will keep your workouts fun and challenging so that you stay motivated to achieve your goals.
THESE THINGS COST ABOUT THE SAME AS A PERSONAL TRAINING SESSION
There are splurges and necessities. All of the below items are similar in price to a training session but won't make you feel half as good. Invest in yourself!
MOVIE TICKETS & POPCORN FOR TWO
DINNER OUT AT A RESTAURANT
129 Florida Personal Trainers