Brandon Mercado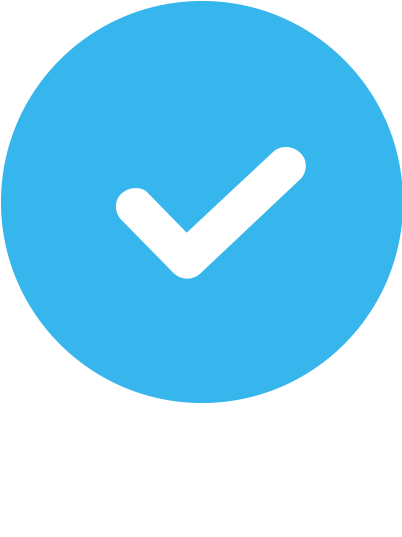 Verified
37 Reviews
Outdoor & In-Home
About Brandon
I am a Fitness Professional with a certification in Personal Training. I possess an extensive wealth of knowledge and experience when it comes to physical fitness and overall health. I absolutely love doing what I am passionate about. I truly want to make a difference in helping others to achieve a healthier life. Making long term client relationships is important to me.
Physical fitness has been a way of life for my entire life. I have run from Florida to Michigan twice - once relay style and the other time I ran solo over 1400 miles for a nonprofit organization to help raise money for cancer patients. I have run multiple ultra-marathons, from 30-100 miles. Currently I am a Purple Belt in Jiu Jitsu a type of martial art. I train and compete in competitions and have been active in doing this since 2016.
I am passionate about helping others to achieve their fitness/lifestyle goals. Throughout your fitness journey I am available not only in your sessions but also via text/phone or email. I am looking forward to creating custom workouts based on your needs and goals of which I will assist and support you every step of the way. I have previously worked in a corporate gym environment and it was more about the policies of the gym instead of the individual client's needs. I feel strongly that every client is different and should be trained based on their own unique goals and abilities. I will give all my clients the very best, safe and effective workout possible. I want all workouts to be fun yet challenging.
My favorite client story
"I am an 82 year old male.  Prior to training with Brandon Mercado I was physically restricted by difficulty walking, spinal stenosis, arthritis in my back and knees.
I started training with Brandon Mercado three months ago and the results have been outstanding. His knowledge and expertise in the proper exercises are outstanding.  
My back pain and knee pain are gone and my overall strength has noticeably increased.
I walk normally and have not difficulty stepping off a curb which I had a problem with before training with Brandon Mercado.
I look forward to continuing to work with Brandon as he embarks on his new venture.
He has the highest recommendation that I could possibly offer."
Michael Factor
My favorite exercise
I love all exercises, when you are moving you are living healthier.
My favorite quote
Health is wealth. Ask yourself how much time your health is worth. The more time we spend improving your health; The more we increase your wealth.
My training philosophy
My philosophy focuses on continual lifelong learning as I work towards enhancing the well-being of my clients by empowering them with the knowledge, skills, support, guidance and resources to assist and inspire them on their journey to a healthier life.
My training experience
I have been working as a PT since 2012. 4 years under big box gyms and then went out own. I have worked with individuals to groups of up to 10 people.
Areas of Expertise
Core and Balance

Strength Training

Weight Loss

Flexibility and Mobility

Muscular Definition

Muscle Gain

Posture

Functional Training

Cardiovascular Conditioning

Nutrition

Kettlebells

TRX

Cross Training

Injury Prevention

Wellness

Corrective Exercise
NCCA Accredited Certifications
WFA Certified Personal Trainer
Additional Certifications
WFA Certified Personal Trainer, WFA Creative Concepts of Functional Strength & Purposeful Mobility
Who I Especially Like Working With
Beginners, Men, Overweight/ Obese, Runners, Seniors, Student-athletes, Women, Youth
Training Areas Served
In-home or Outdoor Training
Brandon has been my personal trainer for several months now and I have been very pleased with Brandon's style of training along with my outstanding results. Brandon's style is very straightforward yet can be tailored to suit the needs for persons of any age. Brandon demonstrates each exercise and he consistently provides feedback as to how I am doing each exercise and what to be aware of so that I can concentrate on maximizing my growth and not injure myself during the process. What I have really appreciated about Brandon is his ability to take the time to understand my physical capabilities, to understand prior injuries that I have had, where I might have muscle soreness after a workout, etc. I would strongly recommend Brandon as a personal trainer. I am confident in his ability to help a client reach/exceed their personal goals. He also has a very friendly, non-intimidating style that has made the training sessions enjoyable, while challenging!
I am an 82 year old male. Prior to training with Brandon Mercado I was physically restricted by difficulty walking, spinal stenosis, arthritis in my back and knees. I started training with Brandon Mercado three months ago and the results have been outstanding. His knowledge and expertise in the proper exercises are outstanding. My back pain and knee pain are gone and my overall strength has noticeably increased. I walk normally and have not difficulty stepping off a curb which I had a problem with before training with Brandon Mercado. I look forward to continuing to work with Brandon as he embarks on his new venture. He has the highest recommendation that I could possibly offer.
Brandon is highly knowledgeable, all sessions were designed to meet my personal goal! I would recommend him to anyone looking to make a positive lifestyle change.
Brandon is professional, enthusiastic and wonderful at what he does. He trained me in my living room with no equipment. He meets you where you are physically and modifies exercises to your needs and wants, like any professional should. I would (and have) recommended Brandon to anyone looking for someone who loves what they do and are looking for a healthy lifestyle change.
I started working with Brandon in the summer to train for my military service starting in late fall. He is everything I could ever ask for in a trainer! He is very personable and delivers professional instruction without any "gym-timidation". He has tailored every work out to meet my fitness goals and easily modifies the intensity to meet or challenge my capabilities. As his company name suggests, Health is Wealth, Brandon not only focuses on the workout at hand but also provides helpful coaching on how to best improve your overall health which will improve your fitness performance capability. With his help I am miles ahead of where I would be on my own. Thank you Brandon!
Brandon is extremely patient and knowledgeable. I went in not knowing much about transforming my body at the gym and now I feel stronger and confident to develop my own routine. He will teach what to do and why you're doing it. By the time you're done you will have a better understanding of your own body. He's also a great support system and will get the done with amazing results!
Great trainer, great communication and fun workouts!
We only meet now and it's been great! I'm happy with my selection.
I've met many trainers in the past, but Brandon is the one that made a difference on me. He is very consistent, and loves his job which is very important when working with a trainer. He is very goal oriented when training you, and at the same time works with my style of work out with his added expertise. For example, I want cardio in my training, so he adjust to request and always applies knowledge into my training. Hoping to get closer to my goal, and can't thank Brandon enough for getting me closer.
Brandon is a really great trainer and motivator. He has shown me I do not need to be in a gym or studio to get a great workout. He pushes me in a,great way. He is very knowledgeable. I know he will help me to reach my goals. I highly recommend!
We Are from the Netherlands and spent 10 weeks per year in lighthouse point. We met Brandon and he did a great job to prepare my son for his field hockey season. He improved big time due to het relax and professional training he got from Brandon.
Brandon is fantastic! I knew I needed a trainer to get me motivated and now I finally feel like I can achieve my goals. The workout was hard but fun and Brandon made me feel really great about what I was accomplishing even when I felt like I was an out of shape slug. On top of that, Brandon is an exceptionally genuine and good human being. I'm really looking forward to my next session!
I highly recommend Brandon. He has been working with me for a few weeks now and I definitely feel a difference. Brandon makes sure I am doing the exercises correctly and he will stop and show me in slow motion. I can feel the difference once I do the set correctly. He constantly reminds me to breathe and do it properly. He is very professional and will contact me after our session to see how I am feeling and make other recommendations for the week. Hi price point is affordable and does allow me to train more than once a week.
Very professional and dependable.
One session is all it takes to be totally hooked on Brandon's super-positive, ready-to-work attitude! Brandon has impressed me with his professionalism and great sense of customer intuition since he first sent me a quote. Unlike other trainers who quoted, he didn't send an aggressive, overly-salesy message. He sent me a very informative and reassuring message where he outlined exactly how things would work if I wanted them to. He offers a massively discounted first session, so it was a no-brainer for me to at least try things out with him. I continue to be so impressed with Brandon. He shows up twice a week armed with all sorts of equipment and I find his energy and positivity wonderfully contagious. He's kind, courteous, friendly, professional, a great communicator, he's a hero when I need help pushing through an exercise, and he always takes a moment to explain exactly what we're doing and what it's going to effect. Highly recommend!
Always a great workout that is targeted at certain body parts or whole body. Results can be seen and felt!
I have been working with Brandon for a couple of months now and I definitely have seen results. He comes to my house twice a week and the workouts are always different and great. He does push me but that is a good thing. He is always texting me to see how I am doing and to remind me to get my cardio in and to keep up on my nutrition. He also does not wait for me to call or text him about scheduling an appointment, once a week he always texts me to ask what days and time I want so I don't miss out. He is very motivated to see me succeed and it shows in his enthusiasm.
Brandon is such a professional and expert in his field. Nothing fancy required he can teach you with just your body, or with whatever equipment and machines you have or want to use. It is such a pleasure to work with someone so passionate about his career and to finally SEE RESULTS! I would love to recommend Brandon to anyone looking for change!
Brandon traveled to my area and we trained in a local park. The workout was excellent. Brandon takes his time with you and really focuses on your goals. I highly recommend him.
Brandon is a great coach he got me to a much higher level in 4 weeks Thank you Brandon
Brandon is a perfect trainer. In the five weeks that we were in Lighthouse Point he got us in very good shape. He knows very much about training and food. Thank you, Brandon.
We were in South Florida on vacation and Brandon was recommended to us. He came to our condo 4 days a week with a great attitude and new, interesting exercises each workout. We learned a lot about fitness and recovery as well as health and nutrition. His style is very accommodating to your needs and he will tailor workouts that way. I would strongly urge anyone looking for personal training, or someone who needs to jumpstart his workout routine to give Brandon a call. Easily gets a 5-star rating.
Brandon is a great trainer. He's very knowledgeable about personal fitness and tailors your sessions to your specific goals.
Brandon is a young energetic entrepreneur. He has experience in Jiu Jitsu and is constantly growing his trade. He pushes you at the right times and maintains a positive outlook. I've been working with him now for over a year and have seen great results.
Brandon has helped me so much. I have a bad back and have been in pain for a few years. I have tried everything. By him building • • my core my pain 1s so much less and I'm getting in great shape. He has the knowledge, the caring and the patience to help me. I would highly recommend him.
Brandon is an excellent trainer. He conducts a thorough analysis of each client's needs (both my wife and I train with him) and tailors the workout to meet those needs. Each workout is different which avoids the monotony I have encountered with previous trainers. Highly recommend him without any reservation whatsoever.
Great challenging workouts and Brandon is exceptionally positive and motivating during each workout.
Brandon is excellent! I thought I knew how to do bicep curls, push-ups, and crunches, but his knowledge and attention to proper form has been a game-changer! I have been working with Brandon for three months now and can honestly say I have achieved my fitness goals. I highly recommend him.
First class trainer!! The best is the business Brandon is highly motivational to push you to your absolute best. You are not going to want to train with anyone else after you train with Brandon, he is super dedicated and passionate about his job, I highly recommend him.
Very helpful. Made me feel comfortable but not going to go easy on me
Working with Brandon is an absolute pleasure. His professionalism is beyond impressive, my wife and I each lost 301bs in just under 3 months' time with his training and guidance. I feel and look as healthy as I've ever been I highly recommend this company to anyone looking to improve themselves.
I've been training with Brandon for about a year now in the past two years I've taken some huge steps and Brandon was able to get me focused and keep me training safely and hitting all of my goals! I highly recommend him.
Brandon is a great trainer and nice guy. Very patient and always positive.
The man turned a lazy, unproductive, underachiever into a man my wife can respect in a matter of months. Thank you for your positive influence on my life Brandon!
We had the first session with Brandon and we were impressed with his punctuality and how easy it was to work with him. He is very prepared and qualified for his job. We did a 40 min session and felt we had a good work out. It had the right amount of challenge but still doable. Will book more!
Brandon's program changed my teenage daughter's life. His motivation and healthy /exercise program helped her to have better habits. Thank you!!
Brandon has been doing small group training with my son and his friends during Covid and I have nothing but good things to say. He's kind and tough when he needs to be and you can tell he truly has a heart for both fitness and teaching kids. My son was resisting learning to bike ride with us, so we asked Brandon to help ... within an hour he was riding like a pro with confidence and a smile from ear to ear.
Are you a trainer?
Get new clients. Change lives.