Constantine Plushko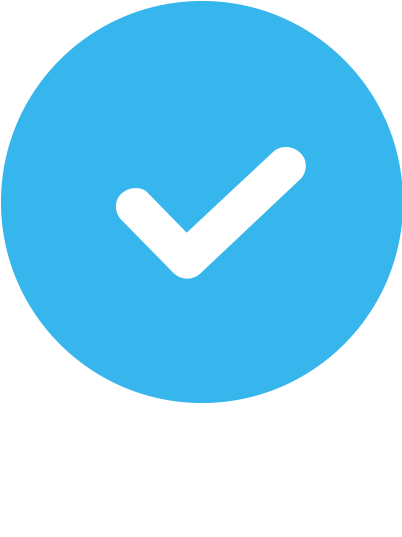 Verified
16 Reviews
About Constantine
Yo, My People ! I train you because it is my calling, pro athlete career and my healthy mind-set lead me to do my living of that. Let me describe what you can expect of our sessions. First of all we are going to practice new physical exercices every session and you learn many new things about your body and what it's capable of. You will learn how to stay disciplined and motivated along your fitness journey! Most probably you will need to replace your old lifestyle habits which doesn't serve you anymore and build new mind-sets. Your mind has to be ready for transformation too because we are going to change your attitude to the pressure I put on you. It is not pain anymore - it is a pleasure of wearing this new tight dress or fitting in a leather seat of your new sport coupe S-class :) My trainees obtain a holistic approach to their health and body, inside and outside of the gym, because they know how to handle their sport regimen, control their cravings and enjoy favorable products.
Your pumped reflection in the mirror - is a result of our personal weights training in gym. You will feel what is your muscle strength working in a small group at my BodyPump class! Burn around 670 kcal during my endurance class MetaPhysic using the TRX rope. If you are bully like me - I will prepare you for a marathon or a fight. May be you want to challenge your boxing skills and do some jabs, hooks, uppercuts - experience the challenging mitt-work and try some low kicks with me! May be you want to train your ability to focus and burn some extra calories same time - try pro modified table tennis sessions. Tired after intense working day - recovering Yoga&Pilates program for you with the calming stretch. Take your spouse to our sessions, success come in pairs! If you prefer to train together with friends then be free to bring your small group and get the best deal for our workouts. You will be provided with free consultation about supplements intake. If you have a lack of time for your meal preparation I can deliver special combos of food to your work or home to support your sport regimen.
Within our sessions you will improve endurance, gain muscle mass and no doubts, you will build-up athlete mind. While your body convert fat tissue into the muscles, you observe your progression in the mirror, learning new skills and having fun. All of my training programs are tailored to your schedule, however our partnership takes your commitment too, so please respect my time and my gas i put in my tank to get to your place. Transformation is a process, so let me guide you through it, and you will be at a new level. Every our new class is a new challenging fitness strategy. Enjoy unforgettable experience and finally get that body you deserve! I've worked with approx. 120 students all over the world offline and online, helped people of different physical levels, ages and medical conditions, like diabetes. Try me and my outstanding approach to your individual needs! Tell me about them and I will help you become the best version of yourself ! Book the session here at FYT in my schedule and I contact you promtly !
Areas of Expertise
Core and Balance

Weight Loss

Flexibility and Mobility

Muscular Definition

TRX

Functional Training

Kickboxing

Muscle Gain

Nutrition

Boxing

Posture

Sports Performance Training
NCCA Accredited Certifications
ISSA Certified Personal Trainer
Additional Certifications
ViPR Certified Personal Trainer, Certified Spinning Instructor, TRX Group Certification, Kettlebells Levels 1 & 2, Certified Yoga Instructor, DVRT Sandbag Training, Boxercise Certification Level 2
Education
Master of Sports
Who I Especially Like Working With
Beginners, Bodybuilders, Brides-to-be, Dancers, LGBTQIA, Men, Middle-aged, Military, Models, Overweight/ Obese, Peri/Post-menopausal, Post-rehab, Rehab, Runners, Seniors, Student-athletes, Women, Youth
Medical Conditions Experience
Diabetes
Additional Languages Spoken
Russian, Ukrainian
Training Areas Served
In-home or Outdoor Personal Training
I met Constantine before 1 year, when I started my active sport life. I did not know how to manage with all that stuff in the gym, even I did not know how to start, what should I do. He made a special program for me. He was very carefull to me. First, we were talking about my targets and expectation. Then he built program based on our discussion. After 2 month of training I noticed changes. Not so fast? But with longterm effect. That is what I wanted!
Nice guy, profecional trainer. It is to feel that here is not a amatuer, but real expert in his area. I like to work out with Kostia. And my reccomendation, let him make your own nutrition plan. Nutrition is important part, if you really want to get results.
Hi! Great trainer. And not just a trainer, he became my good friend, while kick-boxing training. We spend good time together. Every training is fun! As a professional he is really good. My results grow up every day.
When you get into the hands of the professionals, any superfluous questions immediately disappear. Kostia does not just love his work, but also helps others to understand how important it is to live in harmony with yourself and your body.
Before acquaintance with Constantine, I was engaged in the hall alone because personal training was very expensive for me . The result was a small, but did not have enough personal motivation. Then I found out from a friend of Constantine. Since we live in different countries, I decided to write to him in his social network. Constantine was the program of nutrition and exercise, wrote and supervised every day. We are still doing online, and I can see the result and feel the daily supervision.
Hello! I used to collaborate with this guy. He is professional in ping-pong.Constantin was recommended to me by my friend and we both are fascinated by our trainings and results in table tenis. And as someone wrote above, greeting approach to every person, - it is truth!
Nearly 90% of people doesn't have results, because they train without help of profesional. Constantine thank you for your help. I have a great result!!!
Hi there! One of the best trainers I've met. I've just started to another training again and He helped me to get a good continuation of my sport life. I think, you will be satisfied his work and He will correspond to all of your wishes and to style of trainings which You need!
Excellent quality of training World class personal trainer that educate, motivate and inspire to reach your goals. I've had great results so far with my tailored training program. Thank you so much Constantine Plushco
Wow! What a time I've had with this guy Constantine. Lots of good but definitely some ugly. This has been the most shaping time of my life, I got into the gym after I had been feeling a bit down because of things happening around me. I signed up for a personal trainer but didn't really know what I was getting myself into I guess because within the first month of being consistent I lost 5 pounds. To some that may not be much but to me anything counted. Constantine made me feel really comfortable while going at my own pace while still guiding me in the right direction. I am so thankful for him, and because of him I have been able to go from 160 to a healthy 140 20 pounds shed and only 7 months of working out with him it's great and I see a lot of improvements I'm happy. I would recommend him to anyone looking female or male and he's super easy on the eyes ladies. I'm still working with him because my goal is 135 but to be toned and so far so good.
I have been working out Kostia for 1 year and got great results
This man knows what he doing great skills hard work two hours passed like 15 minuets I will recommend all my friends Thanks again Constantin
Thank you so much for your support and encouragement. I have had so much fun learning with you! You are the Best trainer in my life...!!!
I had a lot of fun with Constantine! Wonderful experience and he helped me make tremendous progress. He also has a very motivational and caring personality!
Thank you for all of your help! You showed me my problems, corrected all of my mistakes and have now helped me get into the best shape of my life!
If you are looking for trainer Constantine is the person you are looking for! I have been working out with Constantine last 6 month - drop 25 pounds, i can do 3 pull ups! ( before i couldn't jump on pull bar:) my lowerback has NO ANY PAIN anymore... i i start my new life , never feels so good in my adult life.Keep reaching my goals and i will never stop. Thanks to Constantine you are my motivation!