Gina Galiano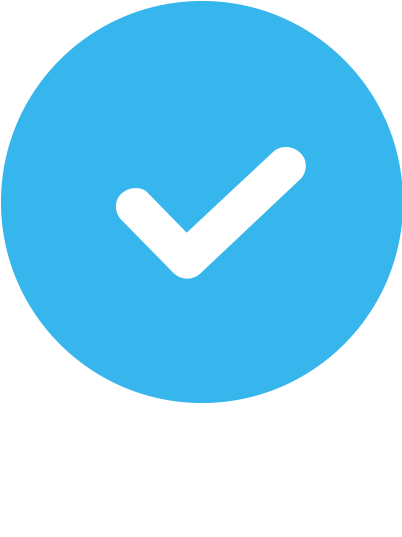 Verified
13 Reviews
Outdoor & In-Home
About Gina
My background is gymnastics. I ate, breathed and lived gymnastics from the age of 10 after first discovering it on TV watching my idol, Olga Korbut at the '72 Olympics, completely mesmerized. I became addicted and still am! I landed a dream job of a gymnastics coaching position at the early age of 18 where I grew up learning it. I realized then that coaching was what I was born to do.

After moving to Florida from Jersey in '92, gymnastic coaching positions were few and far between to my dismay. I discovered CrossFit in 2007 after 10 years of traditional bodybuilding programming, which became unbearably boring. I didn't know it as a kid growing up doing gymnastics but later on I came to realize all those years and countless hours spent in the gym, had built such dedication, perseverance and a drive to never give up.

I had a natural understanding of progressions and patience which I incorporate into my programming and as a trainer. I see the end result from the beginning. I see the potential in every single person that I meet. I know it takes patience to get there. It's a never give up approach.Once members have mastered the mechanics of very basic functional movements, they start to see the results,building strength and confidence; and that becomes the start of changing the mindset!! Yes, things may progress slowly at times and life puts tons of hurdles in front of us that make it very easy to come up with excuses to push our health to the back burner. One of the most important aspects of my job is to keep you motivated and seeing results does that! Every single member is treated as an individual, according to their fitness level when they walk in the door.

A day does not go by where I am not grateful to be given the chance to help people change their lives through exercise and healthy eating. If you can incorporate exercise into your daily life, you have truly found the fountain of youth!
My favorite client story
My favorite client story would have to be my current client, Tina Van Meter. The first day she came in she was scared to death. She is currently 58 years old and has been training with me for over a year. She could barely run much less walk across the street with a 5 pound ball. She did not return for 2 weeks. I was shocked when she came through the doors, but she said she was ready to commit. She was extremely deconditioned, but she was mentally ready. She felt that she was in very good hands with progressing her properly so as not to become injured.. She has been extremely consistent with 3 to 5 days a week, and it has completely changed her life. She is so supportive and encouraging of working out because she wants everyone to feel as great as she does, especially at her age. It has given her an entirely new lease on life! She looks like a different person then from the 1 sr dsy she walked in! She proves that it's never too late to turn your life around with dedicating her time and eating healthy.
My favorite exercise
I have a few but probably my favorite, if I had to pick, one would be walking lunges. They are extremely functional with working on all areas of the legs, as well as balance work, which is so important.
My favorite quote
It's never too late... But you have 2 choices. Quit or persevere. Whichever one you choose will determine your future.
My training philosophy
Treat taking care of yourself like its your job. You wouldn't wake up one day and say, I'm not gonna work this week. Just because you may not want to work out or eat properly doesn't mean you shouldn't. Do it any way. You're going to have days where you just don't want to, ignore it and get your workout done. No one EVER regretted a workout. The rewards are so worth every minute you put in but you must stay consistent.
My training experience
I was born to do what I do. I feel very fortunate to be given this opportunity to change people's lives for the better. And working out and eating healthy really does do just that. If you stick to it, it will happen. You will see your life change before your eyes. Feeling good about yourself affects every aspect of your life and every decision you make.
Areas of Expertise
Nutrition

Strength Training

Weight Loss

Flexibility and Mobility

Functional Training

Cardiovascular Conditioning

Cross Training

CrossFit

Core and Balance

Muscular Definition

Muscle Gain

Posture

Kettlebells

TRX

Sports Performance Training

Pilates

Yoga

Myofascial Release

Injury Prevention
NCCA Accredited Certifications
NASM Certified Personal Trainer
Additional Certifications
IFA Certified Personal Trainer, CrossFit Level 1, CrossFit Mobility, CrossFit Olympic Weightlifting, CrossFit Gymnastics, USA Weightlifting Club Coach, CrossFit Level 2, Precision Nutrition Level 1
Who I Especially Like Working With
Beginners, Bodybuilders, Overweight/ Obese, Post-rehab, Rehab, Seniors, Student-athletes, Youth
Love this place and the people! Like another family. Gina is awesome. Have tried other places and they can't compare.
If you are looking to take on the challenge, join some extended family, and sweat... THIS IS THE PLACE FOR YOU! Love Gina and all that persevere together. Those that sweat together, stick together!
Best place in all the Treasure Coast for your work out! Gina Galiano is the best at pushing her members to be their fullest in a positive atmosphere. I'm hooked for life!
I have seen pictures and brochures that have come in the mail asking me to come to a Crossfit class. The pictures looked a little intimidating but yet there was an intriguing factor that I just couldn't resist. When I looked up crossfit in my city, Stuart Fitness Box came up. I decided to try with the assumption that I would probably not be a good fit. I figured only young athletic people go do this kind of workout. I was really surprised to see all different ages and also people working at different levels. Walking into the Stuart Fitness Box I thought it looked like a military fitness camp. Not a lot of equipment and an open area to workout in. That was a plus for me because most of the workouts are using your own body weight, and you do not need a whole lot of space to complete the workouts. Everyone there has been great. The instructors are very conscientious making sure you start off on the right level and they support you in every way. They let you know you're not alone and you can get through each and every workout with the support and encouragement they give you. Little did I know one week has turned into two months. In this amount of time I have learned some new things and challenged myself in ways I never thought. I have become pretty fit and the fat is melting away and the muscles are taking shape. This has been a great place not only for fitness but to make new friends. So happy I came to Stuart Fitness Box.
Gina is fabulous. She never lets you not do your best! I feel like a champ when I've completed a class because I know I could not have put in more.I have never been stronger or more motivated than I have been since starting at SFB. I do not think I have ever done the exact same workout. Gina keeps it moving and incorporates so much variation in the workouts with strength, aerobic, and balance. Highly recommended for any fitness level!
The best thing I have ever done is quit the gym and join Gina's box!
I have never been as excited to work out as I can before I go to Stuart Fitness Box. This box is amazing! The people are friendly and encouraging and Gina, the owner is knowledgeable easy going and just plain fun. Its changing my life 1 WOD at a time.
?I Love SFB! Fantastic for all ages and levels! Amazing what I have accomplished in the 4 months I have been under Gina training. They are the real deal!
Stuart Fitness Box has challenged me in ways I never imagined, both physically as well as mentally. Coaches Gina, Chris, and Amanda are pro's at modifying WOD's to each individual's situation, while still keeping the WOD's challenging, safe, exhilarating, and most importantly FUN! I am addicted!
I have been with Gina for 4 years. She helped me gain my confidence and strength back after having my 2 sons plus a back surgery. Her workouts are tough but the energy is always high and atmosphere is positive and inspiring. I highly recommend choosing Gina!!!
I have been working with Gina for 4 years now. She is amazing! She truly cares about the people she works with. Her classes are well thought out and she always makes them fun as well as challenging. I highly recommend her!
Well I have work out at different gyms and different trainers everybody has there own different routines and workouts. I have been training with Miss. Galiano for the 3 months. She is a very down to earth coach with a big heart. What I realize she is very good with details so people don't get hurt. Other gyms that I've been to they will over size there classes where they don't pay attention to everyone. I can say that I'm very happy to be a part of her gym and her fantastic high-energy workouts. Wouldn't go anywhere else because she's a great coach and a great motivator. I can't wait to see what's in stored for her for her future.
Gina helped me lose 50 lbs after each of my babies. I accomplished so many things that I thought I could never do. She made me push myself to get results. She is amazing!!!
Are you a trainer?
Get new clients. Change lives.