Holli Purcell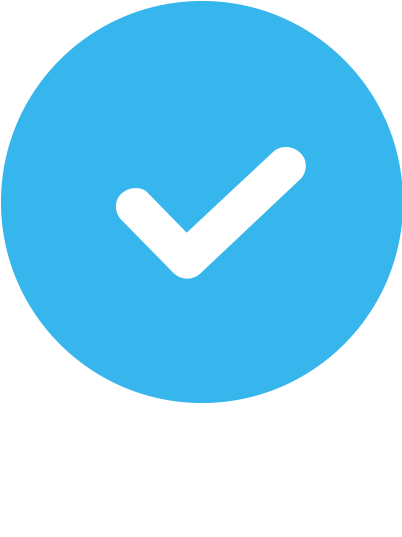 Verified
8 Reviews
Virtual Training Only
COVID-19 Vaccinated
About Holli
Hello, I'm Holli and I'd like to think I'm a different type of personal trainer. If you looking for someone to motivate you to step on the scale and put your worth on that number, I apologize I can't help with that. What I can help with is your overall feeling of self worth without focusing on the on the scale. Weight loss is a side effect of what my clients and I work on together but it is never the focus. We will work together to rebuild the relationship between you and your body through movement or play as I like to call it and learning how to fuel your body correctly. No diets here. You will still be able to go out and enjoy life.
I specialize in working with women who have anxiety, trauma, and need help learning how to love their body while still improving their overall health. Health to me includes physical health of course but it also equally includes mental, emotional, and spiritual.
My favorite client story
Most of my clients are either in menopause or have gone through the process already. My favorite client story is from a client that was going through menopause and just beating herself up every morning when she got on the scale. The first thing we did was take away the scale because it was harming her mental health, instead we took pictures and measures. I kept them until she was comfortable enough to look at them. She kept every appointment we had because we tailored to what she needed that day but each one was some type of movement/play.

After years of trying to lose weight because she had this image of what she needed to look like in order to love herself and continuing to go through the cycle of 100% or nothing. At her 1 yr mark we pulled out her pictures and measurements of when we started. She couldn't believe the progress she made not just because she was so close to her "goal" but because she honestly had forgotten it. She said "it doesn't seem that long ago but looking back at these I just remember how miserable I was and hating myself. I can't believe that I forgot how far I have come not just with my body but with the way I live my life and how happy I am."

Yeah, I may have been in tears.
My favorite exercise
I love all low impact exercises. Weight training is probably my favorite along with yoga honestly. I'm not a high impact kinda girl and I don't ask of it from my clients either.
My favorite quote
-You, yourself, as much as anybody in the entire universe, deserve your love and affection.
-All new beginnings begin in darkness. The moon must set before dawn can begin.
-Be a good mother to yourself.
My training philosophy
I believe in a holistic approach to training my clients. We work on physical, mental, emotion health. We do this by focusing on doable daily habits such as stress reduction, sleep, meditation, eating mindfully, and moving with intention. It's time we live this beautiful life that we have without adding additional stress to ourselves in the process of our goals and well being.
My training experience
5 yrs- personal training - National Academy of Sports Medicine
5 yrs - nutrition specialist - National Academy of Sports Medicine
4 yrs - behavior change specialist - National Academy of Sports Medicine
4 yrs - Womens health -National Academy of Sports Medicine
2 yrs - yoga instructor - Yoga Alliance approved 200+
Areas of Expertise
Nutrition

Weight Loss

Flexibility and Mobility

Functional Training

Yoga

Wellness
NCCA Accredited Certifications
NASM Certified Personal Trainer
Additional Certifications
NASM Women's Fitness Specialist, NASM Fitness Nutrition Specialist, Yoga-200 hours, NASM Behavior Change Specialist
Education
Associates in Science
Who I Especially Like Working With
Middle-aged, Overweight/ Obese, Peri/Post-menopausal, Seniors, Women
Medical Conditions Experience
Anxiety, Asperger's Syndrome, Autoimmune Diseases, Headaches/Migraines, High Blood Pressure, Lower Body Pain/Issues, Sciatica, TMJ
Holli is so professional and knowledgeable. I love our workouts at sunrise in the park. I am feeling great at 60 because of her direction and encouragement!!
Holli is so professional and knowledgeable. I love our workouts at sunrise in the park. I am feeling great at 60 because of her direction and encouragement!!
Holli is the perfect combination of professional and friendly. You feel like you're hanging out with your friend but she's making sure you're working hard, too! She really knows her stuff and has been able to tailor both a nutritional plan and personal training plan that meet my specific needs. In my case, the fact that she is also currently raising children, helps her to really understand my time constraint struggles. After 3 weeks, my constant sciatic pain has nearly disappeared, I'm down 10 lbs, and my energy is coming back. Hiring Holly was the best decision I've made in a long time!!
Love Holli. She is so knowledgeable about what are the right foods to eat. She is helping my wife and I with meal planning. So excited with the results we are seeing. Easy meals to plan and a shopping list to keep us on track.
I have used Holli for 2 months as a personal trainer. Never met her before. She is great. Very pleasant and her fees are reasonable. She comes to my home. I am older (61), and, at our first evaluation visit, I asked Holli to work on my core strength, balance, and stamina. She doesn't waste time with other exercises and activities that don't work towards my own goals. I am so pleased. My strength, balance and stamina are ALL improved, and continue to improve. I highly recommend her.
Holli is a dynamic personal trainer! She is very knowledgeable about fitness and nutrition and generously shares this information to support the changes you are seeking. The customized workouts are designed with your personal pace and fitness level in mind which allows for achievable results! I highly recommend her!
I've been using Holli over at Rise Above Fitness for 3 months. I couldn't be happier with my results. She is really knowledgeable, professional, and just a joy to be around. She has a passion for what she does and it shows. I couldn't have asked for a better personal trainer.
I have been training with Hollie for about 3 months. I love her! She is professional, on time, dependable, and she truly is interested in helping you achieve your goals. I am a middle aged woman who has trouble with my nutritional needs and perimenopause. I am already seeing some changes in my strength, body composition and energy. She has tips and tricks to get thru many problems that you may be battling with. So if you are not ready to put in the work, don't call her, she gives 100% and expects the same from you.
Are you a trainer?
Get new clients. Change lives.