Shari Kalkstein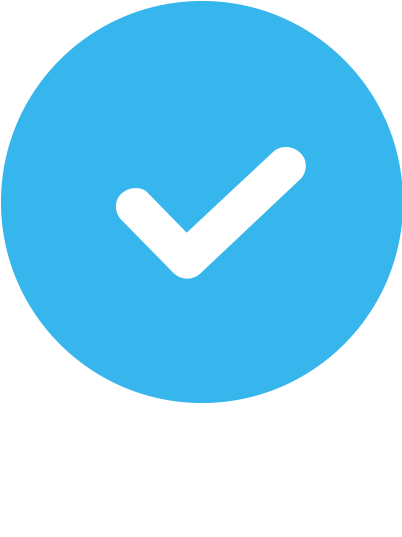 Verified
24 Reviews
About Shari
I started my career as a Physical Therapist Assistant, after a life-altering automobile accident. I withdrew from college, rehabbed for long time before starting down a new path. I have been working in the fitness industry since graduating with my Bachelor's degree in Exercise and Sports Studies in 1993. As an experienced physical therapist assistant and personal trainer, I offer a comprehensive and unique understanding of the aging adult and offers an effective exercise program that will strengthen and support the spine as well as the whole body to help increase and maintain functional abilities. I pride myself on my personalized, hands-on approach to working with my clients. My goal is for you to be the very best you can be. Watching clients improve is an amazing feeling; to know I am making a difference in someone's life is truly rewarding.

Fortify Your Frame offers Indoor Strength and Balance SilverSneaker classes (limited to 10 people), small group classes for Spine Health, Tai Chi, LAB (legs, abs, butt) as well as a Dance, Get Fit Have Fun. All classes are limited in size and require pre-reservations.

I offer an ongoing seminars affiliated with Vyne Education (previously Cross Country Education) providing continued education credits for allied health and fitness professionals titled "Comprehensive Approach to Aging Confidently". CEU's Awarded for OT/OTA; PT/PTA; ACE; ACSM; CSCS; NATA; and other health care professionals.

Shari has been a repeat presenter for IDEA PTI Conferences, as well as other fitness/therapy conferences throughout the years.
Areas of Expertise
Core and Balance

Strength Training

Flexibility and Mobility

Posture

Functional Training

Wellness
NCCA Accredited Certifications

ACE Certified Medical Exercise Specialist

ACE Certified Personal Trainer
ACSM Certified Exercise Physiologist
NSCA Certified Strength and Conditioning Specialist
Additional Certifications
Tai Chi for Rehabilitation by Tai Chi Institute, CPR/AED/First Aid, Functional Aging Institute Certified Specialist
Who I Especially Like Working With
Disabled, Peri/Post-menopausal, Post-rehab, Pre/post-natal, Seniors, Women
Medical Conditions Experience
Alzheimer's, Back Pain/Issues, Bone/Joint Injury, Diabetes, Downs Syndrome, Hip Pain/Issues, Knee Pain/Issues, Lower Body Pain/Issues, Obesity, Osteoporosis, Piriformis Syndrome, Postural Issues, Sciatica
I'm 91 years old and Shari has done wonders for me. She has me functioning at top form and I am grateful for her knowledge and persistence.. I know that whatever the complaint, she can fix it. I love her.
5 stars for variety, personal attention
Shari's gym class is great. She is very competent and knowledgeable regarding the correct exercise for each person. She truly knows what is best for seniors.
Shari is most empathetic individual I know. Besides her personal training knowledge and experience, she really gets involved with her clients. She calls/texts encouraging comments and motivational phrases. If you cancel a session, you can expect a call checking up on you and making sure you are ok. I love that I never know what to expect when I show up. Shari has so many "tools" every session is a unique experience. Her monthly travels provide a nice break where I can execute my independence and workout on my own. Since she notifies us well in advance as to her travel dates, I can schedule my appointments during the week she is away. Look no further, you will not find a better, caring personal trainer.
I cannot say enough great things about Shari Kalkstein. Although I do not live close by her, we have scheduled Skype sessions and whenever I am in town, I meet with her at her facility. She has helped me decrease my back pain immensely.
Shari is a phenomenal trainer who has helped me lose weight and get into excellent physical shape. Under her tutelage I have lost over 50 pounds and have become much stronger. I highly recommend her to anyone who is looking for a personal trainer.
If you want a wonderful experience working out Shari is the person to go to. She keeps changing thing around so you do not get board doing the same thing over and over again and we have a lot of fun. Please come and join us.
Thanks Shari for helping me to be consistent, have fun, and see amazing results. I'm so glad I listened to you, I'm so much healthier!
Shari specializes in helping senior renew their zest for life and stay active. She can be "tough" and "gentle" at the same time. Her clients are loyal and healthy!
Shari is an amazing motivator. After several years of not exercising, due to a leg injury, Shari worked me up slowly. She was patient, but pushed when she thought I was ready. After assessing me completely, she knew what I was capable of better than I did. I found her to be an extremely knowledgeable individual. I would definitely recommend Shari Kalkstein to anyone of any and all fitness levels.
"I was going to a gym sporadically and not getting any results. I have been working with Shari for about two months now and I am seeing a difference. I have muscle definition in my arms and legs, my posture is better, and my energy level and endurance has increased. Shari has the knowledge and personal attention to help me reach my goals". ?~ ., Cooper City, FL
I loved your mix of humor and practical information. Your "in your face" attitude is awesome! So glad I took your workshops. I have a lot to think about!
I'd be in the dumps without your class.
This is the best class I have ever gone to, the instruction is great!
Awesome! Shari has creative exercises so I wouldn't get bored with the same old stuff. I am getting fit and enjoying it!
Shari is amazing when it comes to the "aging spine". She has helped me personally get back on my feet for 2 different injuries. After I hurt my neck, she helped me and taught me exercises to strengthen more core and the muscles surrounding the injured area. I have been clear of that problem for years continuing the lessons that I learned from Shari. After a diagnosis of cancer last year I developed a bad case of neuropathy and handle many problems including balance issues. Shari, once again came to my rescue teaching me ways to keep myself safe as well as to rebuild my strength and balance. I very much recommend Shari to friends and family who need help with strength, balance, and general core training. She is extremely knowledgeable and is helpful in so many ways.
Shari Kalkstein has been a life saver for me. I am feeling so much stronger and better since I have been exercising with Shari. Her sessions are enjoyable because she mixes up her routines at every visit. She works on balance (which is so important for the elderly) as well as strength and coordination. She is very knowledgeable in her field. I am grateful and happy to be her client.
I've been in Shari's exercise classes for seniors (and younger people with special physical problems) for many years. I am very impressed with how she modifies class exercises for individual needs, and monitors each of us to be sure we are doing them correctly for maximum benefit. She is caring and tries in many ways to make it a fun experience, but she also pushes us to do more as we improve our abilities, something we all need.
I hated exercise! I had never exercised in my life until Shari. As an adult I began putting on more and more weight following each of my three pregnancies. My positive decision to quit smoking did not help as far as my weight went. In addition to all that; it was necessary for me to take a particular medication for the past several years that caused me to gain between 40 and 50 pounds.The result of that was I was diagnosed with type two diabetes in 2013. I could not even pick myself up off the floor if I bent down to get something. I stayed home most of the time in my bed or sitting in a chair all day because it was too difficult to move my body and also I was embarrassed for anyone to see me. All this caused me to become depressed. I had attended a presentation where Shari was speaking and when I heard she was starting her own business I decided to give it a try. Lo and behold, with Shari's "tough love" encouragement I began to get my body back in shape. Shari makes exercise fun using a creative approach. Shari has given me motivation to not only exercise but I am losing weight; 44 pounds so far! Last week I found out that my diabetes readings are within normal limits. I credit Shari with all her help in achieving this feat! She keeps me honest and accountable by the use of free apps on my phone to help me stay motivated. Without Shari I don't know what I would do. I'm so happy to have my life back; buying new clothes in the regular women's sizes and going out with my family and friends enjoying life.
Since starting two months ago to fortify your frame I feel more strength and better balance. I enjoy the classes.
I started with Shari many years ago. When she opened her studio I followed her. She has taught me many things about my body that I did not know existed. He patience and wisdom has increased my ability to do things I did not think I could do. When I come out of her class I feel regenerated and ready to take on the day. If she feels that you are doing something wrong, she is there on the spot to correct you. If she feels you need to see a doctor, she will not take your money but encourages you to see one. I would highly recommend her for any age. I am a senior and never felt better since going to her class.
My girlfriend and I had tried personal training at a different gym in the past, but were not happy with the trainers that we had. It wasn't until January of this year that I decided to give personal training another try. As you can imagine, I was skeptical to try it again due to our past experience. However, from the moment I met Shari, I knew she was a person that could help me achieve new goals and also the one that would help change my life for the better. I started training with Shari on January 4th, 2018. During the last 3 months, I have been challenged and pushed by Shari, and she has taught me a great deal. She makes working out fun and inspires me to reach new goals. I have been very impressed by her passion to help clients, her knowledge, and her ability to connect with her clients. It's because of her that I have signed up for more sessions, and it's because of her that my girlfriend has also signed up for personal training sessions. Shari is very caring and attentive to what each client needs, what their limits are, and how far she can push them. She encourages and motivates me to do better, and yet she knows how much I am capable of. She deserves the best compliments from me and my girlfriend. We plan to be long-term clients, and more importantly, continue to work with Shari.
I have known Shari and taken her classes for at least 11 years. She is very professional and really cares about her clients, and students in her classes. Shari has very deep knowledge about exercise physiology, especially working with spinal problems, like mine. I trust her completely. She is also very creative, coming up with new exercises and ways to strengthen ourselves. Shari is a wonderful trainer. My osteopathic doctor of physical medicine and rehabilitation thinks very highly of her, as well.
I was nervous to start a work out routine as I am overweight and have Multiple Sclerosis. A basic workout can be difficult when balance is often an issue. Shari is understanding and will work with you from where you currently are physically to get you where you want to be. She is tough enough to push me when I need it and yet know when my body has had enough. Could not be happier that I found her and had the courage to walk in the door the first time.