Thomas Marbell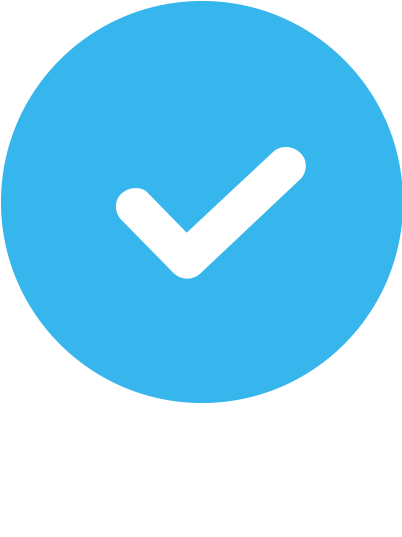 Verified
15 Reviews
About Thomas
My specialties include senior fitness, health, balance and mobility, flexibility, strength, and weight management.. My past experience includes training power lifters, Olympic swimmers, wrist-wrestling champions, high-school, college athletes and bodybuilders at my gyms. Attended Trenton State College Majoring in Health and Physical Education. My objective is to help people discover their personal health and fitness goals.
My favorite client story
A mature client who was overweight, lacked coordination and strength, had diabetes and a recent knee replacement has lost 18 lbs. in 23 sessions. He is now able to perform many exercises which he could not even fathom at the beginning of our training sessions.
My favorite exercise
Body weight exercises; squats, pushups, pullups
My favorite quote
My favorite quote is that there is no such thing as a "free lunch". One has to work hard to achieve success.
My training philosophy
My objective is to help people discover their personal health and fitness goals.
My training experience
Majored in Health and Physical Education at Trenton State College. Opened two very successful gyms. Organized activity and aquatic fitness programs for military dependents in Bordeaux, France. Past Red Cross Water Safety Instructor
Areas of Expertise
Strength Training

Weight Loss

TRX
NCCA Accredited Certifications

ACE Certified Personal Trainer
Additional Certifications
TRX Level 1
Who I Especially Like Working With
Seniors
Medical Conditions Experience
Bone/Joint Injury, Cognitive Delays, Osteoporosis, Postural Issues, Shoulder Issues
Training Areas Served
In-home, Outdoor or Virtual Training
7016 Land O' Lakes Blvd
Land O Lakes, FL 34639
Session Surcharge: $-3
No Gym Membership Needed!
Sometimes as we age, it's not the golf equipment or the golf ball. IT'S OUR FLEXIBILITY. I hate admitting this but in my 40s I hit the golf ball between 150 yds - 155 yds with my 7 iron. As I hit age 58 this year , I was only hitting the golf ball between 135 yds - 140 yds with my 7 iron . I have been on a strict lifestyle change for a 6 month commitment to loose 40 lbs and get back in great health. While hiring the best personal trainer, what I am finding out with his professional training program that he designed for me is that I am getting back my flexibility and building up muscle tone and etc and strengthening my core which is building up my club head speed. In just 5 weeks with Tom Marbell, I am down from the 220lb start to 199 lb , but one of the other great things is I am now hitting my 7 iron between 145 yds - 150 yds. He is getting my flexibility back.
Thank you for your great classes!! Enjoyed them all! I have no complaints about any of the exercises, and definitely notice a big difference in how I feel mentally and physically. The people I met in your classes are all very friendly, and have never heard a negative comment...some groans, yes, but that's a good thing!
This class is most helpful in strengthening my knees and arms. I was surprised at how much I needed the balance exercises and how much improvement there is. The good thing is that everyone is encouraged to work at the level and degree most comfortable for him/her.
My wife and I enjoy your classes very much. We like the stretching, balance exercises and the workout with weights. I attended eight sessions of physical therapy recently for two back surgeries. I can feel better results from your classes in flexibility in my back and firming of my muscles. An added bonus is that your class is a lot of fun!
Your "low impact" classes on Wednesday and Friday are perfect/great, especially for the over 65 seniors. Strength and Balance are very important for those at home alone. Falling is a scare to be reckoned with! You keep us all involved, active and wanting to improve. Thank you!
I wish to thank Tom for his leadership and training us in our exercise class. He is always cheerful and watches over us to see that we do our exercises correctly…A great teacher!
Like workout out with seniors and getting to know my community better. I like the ball passing games at the end of glass. It gave me a sense of teamwork.
Since we moved to The Groves my wife and I have attended the exercise classes that you give. The classes have helped one our bad muscles which have helped us participate in walking and swimming exercises. We are happy to say that Tom is doing a very good job in presenting the different exercises to us seniors and keeping us informed of the important reasons why we should exercise. Tom, keep up the good work. Since we started doing exercises with Tom we have been doing great. We have better use of our legs. My wife had been unable to use her right arm..Well now with the new exercises she is doing much better and has better balance. Also we both have arthritis and are aches are better. We don't like to miss any classes. We are grateful to Tom that we feel better now.
Tom, I appreciate the little reminder and commentary you send. I look forward to going to the classes every week. I feel better after class and wish it were 3x week. I was so disappointed to have to miss both classes this week due to some health problems. Also I will be away for a week beginning April 29 through May 7th. Save me a spot because I'll be back. My doctor suggested doing chair exercises on TV, but I like what we do and I like all the folks who come. Be back soon.
Class has helped immensely to improve my balance. I've met so many new people! Really enjoy the ladder drills and relay races. Great way to cheer each other on!
I started in Tom's class about two months ago and have enjoyed every class. When I started I was not very active and was mostly behind a computer! Began the exercises slowly and now I can do all of them. My doctor was completely surprised at how improved my cholesterol levels and general overall health had improved. I recommend Tom's class to everyone!
I asked Tom to design an exercise routine that would increase the range of motion in my shoulders. I was experiencing pain and discomfort in both shoulders and had to eliminate some exercises from my routine. Tom designed such a routine that included stretching the shoulders a number of different ways and he replaced the exercises that I had dropped because of shoulder discomfort with new ones that were less stressful on the shoulders but achieved the same results as those previous exercises. He also got me on a high protein and good carb diet. I stopped eating beef, pizza, pasta, white bread, added more vegetables and lean protein from poultry and fish. I'm happy to say that I've lost over 35 pounds in a slow gradual manner, while keeping my muscle mass and strength intact. I don't consider this a "diet" as some fad diets are, but it's how I will eat forever, providing proper fuel for my body so that I can continue my strength exercises well into my older years. Tom continues to monitor my workout routine to assure I am doing my exercises properly. It's kind of like having a coach on premises during my workouts. Thanks for everything Tom M!
When I started thinking about working out with a trainer again after so many years, I wanted someone who understood the changes that come with age. I was extremely pleased to discover that you understood some of my limitations, but you also challenged me and you keep giving me that little push to do more. I was worried about the "no pain, no gain" mentality of trainers from years ago and was very pleased to find out that you not only don't prescribe to that mentality, but you made sure that my workouts were strenuous, but not painful. You have helped me not only with strength and general toning, but also helped me with my problem of balance. I feel better, walk better and everyone comments on how much better I look, after only a month of workouts. I would be happy to recommend your training sessions to anyone. Thanks for your help in making my life better.
I have been working out under Tom Marbell's guidance and encouragement twice a week for almost a year. I am now 62 years old and retired. While I worked full-time, I always rationalized that I would pay attention to fitness "later," when I had time. That time for me arrived last summer when I met Tom following several extensive surgeries. Tom has been extraordinarily sensitive to my abilities and limitations, and so knowledgeable about how to approach fitness training with someone like me, all the while encouraging and guiding me to achieve more than I thought possible. He has been creative in helping me overcome my physical challenges. Tom is a terrific motivator, keeping workouts varied and fun – we laugh more than I ever expected! – and THAT is the first reason why I intend to keep at it! But the second reason may be more important, which is that he has enabled me to recover mobility and strength that I had lost over many years of inactivity, and he continues to help me improve my fitness and overall feeling of well-being. When I needed another surgery very recently, I found that my recovery time was much shorter than before, due to my increased strength. Now I am fully back on track, with the help of Tom's expertise, to continue to improve my physical fitness and well-being. I have a lot of travel plans and I am confident that I will be able to keep up the pace! Thanks to my personal trainer, Tom Marbell.
Tom Marbell has been my personal trainer for just under 1 year. When he started working with me last summer I was 61 yrs old and had never been disciplined enough to exercise regularly. Both age and lack of regular exercise were beginning to show; weight gain, stiffness and aching joints, concerns about cholesterol and just feeling older. Tom started me out with 1hr sessions twice a week, rebuilding my flexibility and muscle strength, keeping the activities fun and interesting. Together we kept track of my improvement (the number of reps I could do, the weight on each machine that I could comfortably do). My strength and the number of reps kept increasing each week all the while he made sure that I didn't try to do more than my joints and muscles could do safely. I am now 62 yrs old and Tom works with me two times per week for 90 minutes each session. I am feeling much younger and healthier than when I started this almost a year ago. Tom provides the motivation. His wisdom, education and experience in dealing with the effects of aging on my body, knowing how to vary my exercises and the way he makes exercising fun has been the reason I have been able to finally stay with an exercise program. Training with Tom Marbell has given me confidence in my strength, balance and stamina. Others have noticed that I am looking more fit than ever. I feel I am on the right path for improving and maintaining my physical fitness.