Kentucky Personal Trainers. Delivered.
Find Your Trainer delivers you the best personal trainers in Kentucky.
Train with a vetted and certified personal trainer
anywhere - a gym, your house, office, hotel or outdoors.
How Find Your Trainer Works
Find Your Match
Find the perfect personal trainer near you based on your goals, your personality, your lifestyle and your body.
Train Anywhere
Work out with trusted and vetted local trainers at your home, building gym, outdoors, or the gym. We'll bring the equipment.
Book & Pay With Ease
Effortlessly book and pay for a training session directly from the trainer's profile.
The Best Personal Trainers in Kentucky
Kentucky's Top In-home Personal Trainers
Best of 2018 - Check out these highly rated in-home personal trainers in Kentucky
Cameron Imani
(2 reviews)
So far Cameron has been extremely helpful. He's always on time and he's always answering questions that I need. He's very flexible and knows his stuff! I'd highly recommend him!
Train with Cameron
Dustin Genoe
I am a Marine Reservist who lives, dreams and eat fitness everyday of my life. I fell in love with fitness. I wanted to share my love with others who have the aspiration to become a better stronger version of themselves. Balancing family and a career may be tough but I believe that finding time for yourself and your health is very important, and a great example for your family. I am a certified personal and group exercise trainer and will make each training plan structured to your individual needs
and goals.
Dare To Be Great.
Train with Dustin
Brandon Howard
I chose to work in the wellness field to share my passion and knowledge of health and develop life skills that promote individual and community health. Throughout the years, exercise has evolved from almost totally sports specific training to something the entire population, regardless of demographic, needs to do. We know fitness is one of the cornerstones of a healthy and fuller life but few know how to get started and reach their goals. Given the opportunity to work with you, I will develop a program that will not only challenge you but allow you to go beyond the expectations you have set for yourself.
Train with Brandon
Estevan Molina
I am ready to help you reach your fitness goals, whether that's training for a 5K or marathon, getting in shape for a big event (wedding, vacation, etc.), or just improving your overall health. I tailor each client's program to his/her specific goals. At my facility, CoreStrong, we have equipment for almost every type of workout programming.

I have trained a very wide range of people: men, women, all ages, and all fitness levels from division one college athletes to people who hated P.E. class and would have never been caught dead in a gym. I have also trained and coached elite high school wrestlers for 5+ years.

I love coaching and helping people improve their lives and achieve their goals.

Train with Estevan
Catherine Bloomfield
I am a very outgoing and excited person, especially when it comes to helping others achieve the goals they have always wanted for themselves. I'll make your goals my goals, and I'll be there every step of the way to help encourage you and build you up!

We live in an increasingly anxious society. We are over-worked, over-stressed beings, racing from one obligation to the next. With such chaos, we often fill our bodies with quick and unhealthy food. At the same time - prescription drug use, suicide, and obesity are on the rise. Sound depressing? Well, here's the good news: your life doesn't have to be that way! The scientific community has demonstrated that EXERCISE can help alleviate the pressures of our daily lives. Have you ever considered working out for the MENTAL benefits? Regular exercise can have comparable benefits to psychotherapy and even pharmaceutical drugs, without the potentially devastating side effects.
Train with Catherine
Chip Kaylor
Personal training should be just that... personal. The commitment to a healthier lifestyle begins with a partnership between my client and me. All wellness programs are individually designed for each client with clear goals and expectations set from the get go. My job as a personal trainer is to educate, motivate, and help my clients hold themselves accountable making wellness fun along the way. To implement safe, individualized programs emphasizing healthy lifestyle modifications for long-term results.
I empower you to be healthier for the rest of you life.
Train with Chip
Jenni Holt
MISSION STATEMENT:
To educate, empower, and engineer clients through safe, progressive, and innovative exercise programs. By instilling behavior change, love for exercise, and self-respect my goal is to guide my clients through a total fitness transformation. Fitness can be romantic… it's about loving yourself!

SPECIALTIES:
Situation-specific Training
-Nutrition & Health education
-Biometric Screening & Fitness Assessments
-Pregnancy Fitness: Before, During, and After
-Menopause Management through Exercise
-Sports Performance & Enhancement
-Functional Training: Enhancing your Balance and Coordination
-Post Physical Therapy Transitional Training
-Metabolic Training
-Customized Endurance & Conditioning Training Program

B.S. Education: Kinesiology-Exercise Science
CPR-Adult Certified
ACSM Member & Certified Personal Trainer
Isagenix Consultant
Train with Jenni
The Kentucky FYT difference
Find Your Match
Our approach is different. We recommend personal trainers in Kentucky based on you. Your goals. Your schedule. Your location. Your lifestyle. After all, this is personal training.
Find Your Match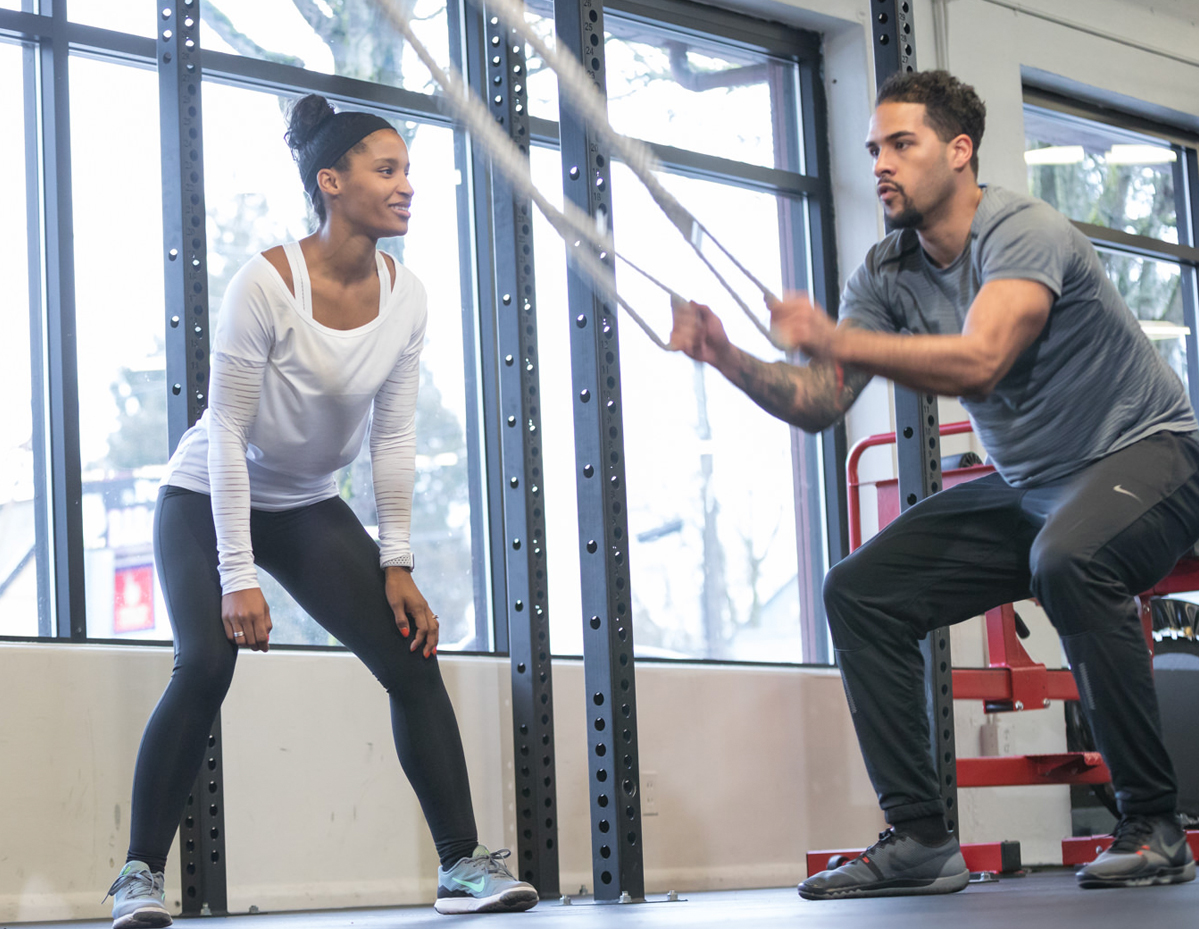 Find Your Trainer is proud to partner with the American Council on Exercise to achieve our shared mission to get people moving safely and effectively. With over 30 years of experience and over 70,000 professionals holding NCCA-accredited certifications, ACE continues to set the gold standard.
Learn More
Train In-Home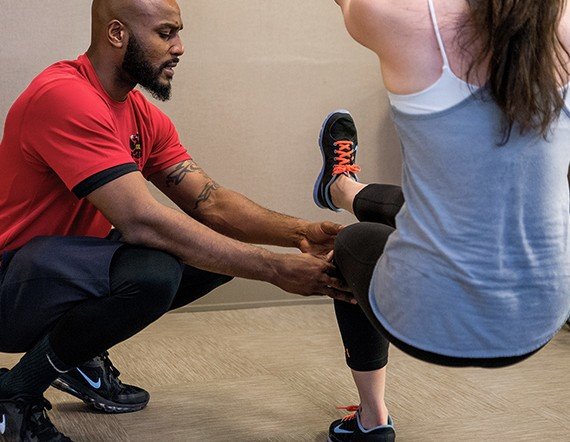 Our trusted and vetted Kentucky personal trainers will meet you at your home, office, hotel or at the park. Schedule when and where it's most convenient and comfortable for you. And we even bring all the equipment.
About In-Home Training
Simple & Affordable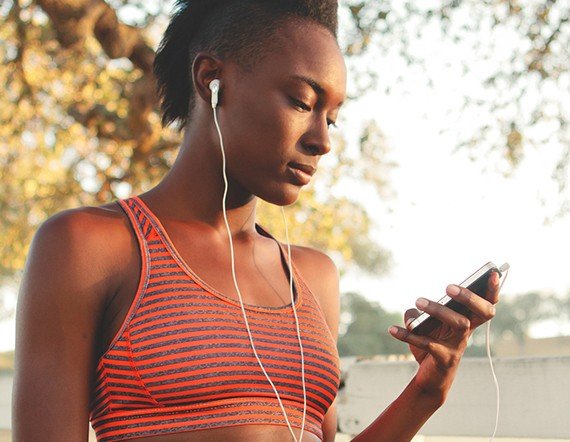 Search, schedule & pay for personal trainers in Kentucky all from your desktop or mobile device.No sales pitches and no back and forth. No memberships. No contracts. No expensive packages.
Trusted & Secure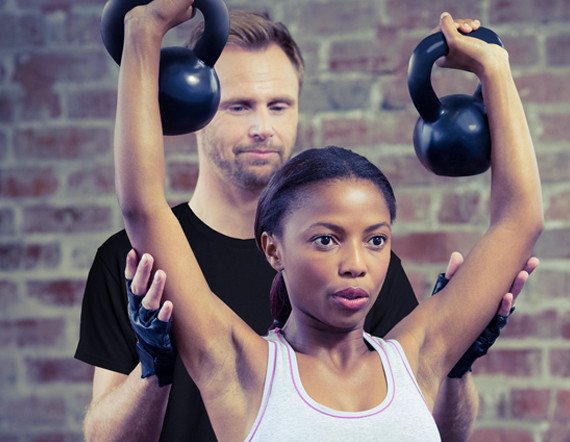 Pay securely and train safely with a vetted and insured Kentucky personal trainer.
WHY YOU NEED A PERSONAL TRAINER
Faster
"My trainer is committed to getting the most out of the workouts and to reach beyond what I'd otherwise do by myself."
-ERIC M.
Exercising with personal trainer is the fastest and most effective way to increase your strength, cardiovascular fitness, and lean body mass.1 Period.
Effect of supervised, periodized exercise training vs. self-directed training on lean body mass and other fitness variables in health club members. J. Strength Cond Res. 2014 Jul;28(7):1995-2006.
Stronger
"I've been challenged. I've exceeded what I thought were my capabilities. I'm stronger now than I've ever been. I've never felt better."
-PATTY D.
Do things you never thought possible. Run that race. Fit into clothes you love. Get ready for that big day. Feel stronger and healthier than ever.
Smarter
"I love the personalization I get with each workout. My trainer is flexible to work with and welcomed me at my level of fitness so I didn't feel intimidated. But my trainer also pushes me farther than I ever thought I could go."
-TIFFANY R.
The right personal trainer will observe where you're at and take you where you want to be with a tailor made plan to help you to achieve your goals based on your body and your lifestyle.
Safer
"I was educated on the value of proper form and technique and couldn't have gotten to the point I'm at without personal training."
-KEVIN T.
Personal trainers specialize in the sweet spot between knowing your limitations and pushing you to the next level. You will always be improving and focusing on thoughtful training as a means of staying injury-free.
...And Fun!
"Every workout is a little bit different so my body and brain don't have time to dread what's coming! It's fun and interesting and, most importantly, super effective and efficient."
-MAGGIE G.
We know what physical fitness is about more than a workout. In order to see the results, consistency is key. A trainer will keep your workouts fun and challenging so that you stay motivated to achieve your goals.
THESE THINGS COST ABOUT THE SAME AS A PERSONAL TRAINING SESSION
There are splurges and necessities. All of the below items are similar in price to a training session but won't make you feel half as good. Invest in yourself!
MOVIE TICKETS & POPCORN FOR TWO
DINNER OUT AT A RESTAURANT