John Ezra Dew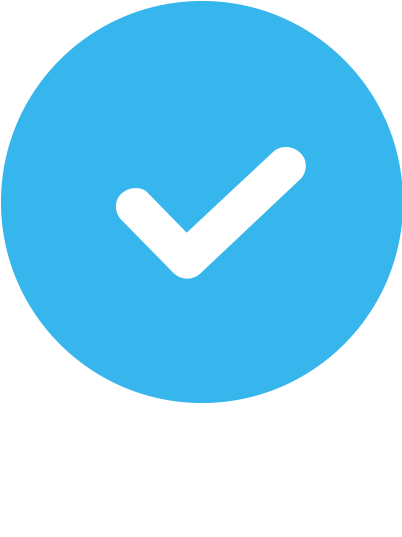 Verified
14 Reviews
About John Ezra
My name is John Ezra Dew and I'm originally from Ann Arbor, Michigan now living in the city of angels Los Angeles, Ca. I train my clients online thru a web platform, at their homes or at a private gym, whichever is most convenient. The physical address - 215 S Citrus Ave, Covina, CA 91723
I'm an elite level Mens Physique (IFBB) International Body Building Pro, Personal Trainer & Coach. I'm an extremely fun-loving and positive person with no intent but to add life to all I come across while learning in the process.
I've been training since 2007. My background is athletics and military service. These two disciplines are where I gained my love for personal fitness. Athletics taught me about process, discipline and consistency. The military taught me about service and helping others.
I am a firm believer in the transformative nature of hard work, not cutting corners and living by right principles. The transformational journey of personal development is a means for helping my clients better know themselves and in the process realizing their fitness dreams. Put simply, I recognize that dreams are free, but the hustle to make them a reality is where most people fall short.
In my free time I enjoy the outdoors, mountain climbing and water sports. I love to read and consider myself very creative.
I've been fortunate enough to work with, help, and change so many people from all walks of life while experience transformation with each experience myself.
The fitness competitor, actor or model, The business professional on the go, the stay at home or pregnant mother struggling to find time for exercise, the athlete both amateur and professional with athletic or functional training, those that have been overweight their whole lives and are finally sick and tired, obese children that have fallen into the technological inactivity of gaming and social media, elder or senior citizens looking to extend their lives and be healthy for retirement and golden years, injured clients looking to rehabilitate and refuse to accept surgery as the only option, medically challenged from diabetes, asthma, and thyroid ailments.
Areas of Expertise
Core and Balance

Nutrition

Strength Training

Weight Loss

Muscular Definition

Flexibility and Mobility

Muscle Gain

Functional Training
Additional Certifications
PFIT Certified Personal Trainer
215 S Citrus Ave
Covina, CA 91723
No Gym Membership Needed!
In-home or Outdoor Personal Training
Session Surcharge: $30
Being a Kindergarten Bilingual teacher and single mom of three is exhausting enough so finding time and energy to workout was the last thing in my mind but I came to a point in my life where I was sick and tired of being sick and tired and complaining about how my pregnancies took a toll on my body. I knew If I wanted to lose weight and be comfortable in my own skin I had to make some changes so I joined a jiu-jitsu academy and added cardio kickboxing. I also did some boot camps at a local park. I did some weight training at the gym but I was a bit intimidated so I avoided them. I was feeling great but still felt I needed to be challenged and incorporate weight training but wasn't satisfied with the trainers at the gym. I had tons of motivation and drive to push myself but I felt I needed the perfect person to teach me where and how to apply it. So I got busy and started searching online because I wanted a great trainer… The best of the best. One who was knowledgeable and actually looked like he knew what he was talking about but most importantly having the passion in helping others achieve their goal and that's where I found my awesome and amazing trainer, Ezra Dew. He pushes, motivates and inspires me in every way possible. Not only does he tell you what to do be he makes you believe that you CAN do it and become anything and everything you ever wanted to be. Not only is he transforming my body but my mind as well. He's just what I was looking for! I've been training with Ezra and the changes I've made are wonderful. I train with him at another facility 3 times a week, do 6 hours of cardio per week on my own at my local gym and follow his nutrition plan. I'm excited to see the changes that are to come. Definitely far from what I once was but not yet
Jonh was a good trainer, he helped me develop the body l was aiming for by pushing me and helping me keep up with a diet chart. Jonh also helped me by teaching me to be health, loose weight and achieve all my body goals that l was looking for. I was very satisfied with the results.
AMAZING TEACHER AND TRAINER. Ezra has been one of the most inspiring people I have ever met. His ability to connect with clients, especially myself, is an amazing experience. He helped me achieve my fitness goals in matters of months. Historically, I was always fit because I used to play college baseball and played a year of pro ball as well. One day I let myself go and meeting Ezra and talking with him changed my life and got me back on track. I hope that he continues to inspire many other people through his time as a professional trainer and life coach. He is not just a trainer; he is also a life coach and helps people see their own potential. Thank you Ezra for your help, dedication, and belief in me and my abilities to get fit again.
Ezra Dew trained me for an entire summer. He is more than a personal trainer, he is also an inspirational life coach. Not only did he instruct me with the optimum training for my body, but he also worked on my mind during the workouts. This helped me to gain mental endurance to train at a higher intensity than I was used to. Additionally, he made me a custom meal and supplement plan. The portion sizes and meal times were aligned with my schedule and fit within my daily routine.
I've had my share of trainers over the years in my search for " maximum results" for my personal goals. Some good, some bad, but none as great as Ezra Dew! Ezra is the epitome of what I like to call "master trainer". Not only is he very well educated on nutrition and how the body works, he also knows how the mind works and that is the key to any goals we set in life. You are not just another client or dollar to be made. He really focuses on the entire "YOU"! He is a reflection of discipline, hard work, consistency, and dedication. His moral and spiritual beliefs help motivate and propel you forward to be a better version of yourself day after day after day!
John is an extremely kind, warm-hearted trainer. He is non-judgmental, encouraging, and funny. You can tell he genuinely cares about the health and progress of his clients.
I've just completed 4 sessions with John Ezra whilst on business in LA. Wow - amazing! I wish I lived in LA and could train with him regularly. John is super passionate about what he does and really gets to understand the individual. I felt energised and inspired after our sessions and recommend him highly. Thank you John!
If you have the opportunity to train win Ezra, don't miss the chance. You won't regret it. I had the chance to train with him in Georgia for just a few months and I saw results I never thought would be possible for me. He is not only very knowledgeable about the training, he is also well equipped to guide you on the best diet for you. Best of all, he will move you at your pace, and he will push you to excel. Yes, definitely train with Ezra!
This is my first time using a trainer and it's been great. After a few weeks I'm already seeing results. I feel more toned, in better shape, and my husband has noticed a difference in my physique as well. John strikes that fine balance between being pushy and nice to encourage you to get to where you want to be, without you feeling overwhelmed.
I was fortunate enough to train with John for several months and he was just AMAZING!! He got me in the best shape ever and more importantly gave me to tools I needed to continue on with my fitness journey when my training sessions were over. I learned so much from him and that can never be taken away from me. He is well worth the investment, which you will greatly benefit from!
I asked John Ezra to provide a detailed guideline for me based on my desired goals and age. After providing him a list of meals I'd had over the prior week he got back to with a very detailed but simple to follow eating plan. When I finally got on track and followed his plans the weight stared coming off . This was a good kickstart as I also needed to get back into the gym on a routine basis. His weekly encouraging words were motivational as well. Thanks John Ezra!!!
Without John, I don't think I would ever have been able to make the transformation I made! With his help, his dedication, and support, he challenged me to go pass my limits and work hard! For the first time, I saw the V line on my waist along with some abs! Something I always wanted!
I have been training with John for a year now and my body has changed for the better. He's kicked my ass many times while teaching me about bodybuilding. Best shape of my life I have been and still making progress towards a Greek God-like body.
John is an outstanding trainer. He's professional, energetic and inspiring. I hired John to help train my daughter who is a student athlete. John has done a great job coming up with a program that will hold the attention of a young person (13 years old) while also helping my daughter reach concrete goals. I particularly appreciate that John remains focused during a training session (eg he doesn't become distracted with his phone). When my daughter left town for a few weeks John created daily workouts to allow her to continue her training on her own. 5 stars!