Matt Bahntge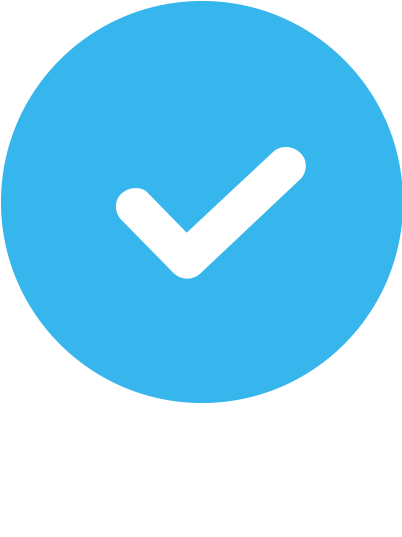 Verified
15 Reviews
Outdoor & In-Home
Virtual
About Matt
This is the real deal - real fighters training you the same way we train. You'll learn the intricacies of Muay Thai, kickboxing and boxing, full contact competition-tested technique. And that depth is the key to a good workout, you need something that pushes you, that you enjoy doing. Not only will you be burning fat and building muscle, but you'll be learning a real, useful and physically demanding martial art in the process.

Every session we will not just be getting you a good workout, we'll be teaching you the intricacies of Muay Thai, kickboxing and boxing - technique work, pad holding, partner drills, throwing combinations and eventually sparring. We will bring you your own personal set of gloves and wraps for free! It is *impossible* to train in this sport and not get a good workout.

In addition to all this we use functional and fun equipment to round out your conditioning: ropes, ladders, medicine balls, bands and, most importantly, your own body weight. Every workout is a challenge, and no two sessions are the same.

Try a session - it's 100% guaranteed - if you don't love it, you get your money back! Give us a call, tell us about what your personal goals are and let's get training!
My favorite client story
After two months of training, my client Amanda was attacked and was able to defend herself with the technique we taught her. Hopefully everyone is able to talk themselves out of altercations, but I'm glad Amanda was able to keep herself safe when push came to shove.
My favorite exercise
Punching and kicking - nothing like it.
My favorite quote
"Enjoy what you do and you'll never work a day in your life." - Benjamin Franklin
My training philosophy
ENJOY your training! Everyone talks about working hard, well hard work is easy once it's fun!
My training experience
I first found wrestling in my search for competitive combat sports in 2000 at 14 years old. Unsatisfied with wrestling and intrigued by the up and coming sport of MMA, I migrated disciplines and began training in Muay Thai, Boxing and Brazilian Jiu Jitsu in Ohio at the age of 17. A passion for competitive MMA grew into a move to Los Angeles to pursue the sport as a career.

Since arriving in Los Angeles in 2004, I've garnered a total of 10 wins and 4 losses in amateur and professional MMA competition while earning my BA in Psychology from UCLA. I have taught everyone from professional fighters to law enforcement at gyms such as Werdum Combat Team, PKG, and Hollywood BJJ. Using this experience in and out of the ring, I've built a system that makes it easy for anyone to train like the professionals do!

Areas of Expertise
Core and Balance

Nutrition

Strength Training

Weight Loss

Boxing

Functional Training

Kickboxing
Additional Certifications
Professional Boxing, Muay Thai Kickboxing Instructor, Kickboxing Instructor, MMA Instructor, ExpertRating Certified Personal Trainer
Education
BA Psychology from UCLA
Matt is able to explain complex moves in a simple and understandable way so I was never bored or confused. He keeps you progressing by finding creative ways to integrate sport and fitness while u sweat. He mixes up training sessions with different disciplines like muay thai, kickboxing, boxing, and so on. If you have a weakness or a problem, Matt helps you improve in a seamless way with fun, engaging exercises. He's an athlete himself, so he enjoys creating new exercises to fit his clients needs. You'll learn how to fight, shed some weight, and have fun at the same time!
Matt's system is amazing - I'm actually really surprised not more trainers are doing this. Jorge would run most of the sessions and then Matt would come in once a month or so to help set the agenda, make sure we're on track, and give me a really brutal workout. This made it more cost effective but also HUGELY effective in terms of results. I am about to celebrate my 32nd birthday and, for the first time in my life, I can see my abs. It's crazy. To be fair: this is after about 3 months of hard work while sticking to a healthy diet (but still occasionally included chocolate). The first advice Matt gave me was find something athletic that I love doing (in my case rock climbing) and do that as much as possible. Then in training sessions him and Jorge would help me develop muscles that I wasn't working, like hips, chest, triceps, but in a circuit style, in addition to making sure I was getting a balanced exercise routine, and maintaining a healthy diet. I cannot recommend this system enough. It's easy to stick to because it involves mostly doing exercises that you actually enjoy and only *some* that are god awful but produce amazing results (whereas other trainers I've worked with just make me do horrible exercises that end up not working because after 6 weeks I'm way too bored and I stop). Really great program!
I first met Matt in a jiu jitsu class at a gym he used to teach at. Jiu jitsu is a very difficult sport to understand, but he has a way of explaining things so that everyone 'gets it'. I then moved on to train muay thai with him. He's great at designing work outs to get the results that you're looking for & is very creative at changing them up so that you don't get bored. I've referred a few friends to him & everyone has been just as happy with his services. I highly recommend him as a trainer!
When I decided to look for a personal trainer I had no idea where to start. After putting out the word someone suggested FightFit. I contacted FightFit and got a very quick response from Matt. Matt and his whole team are amazing. I knew after my first lesson I was hooked. I couldn't ask for better trainers. Each one of my sessions are tailored made to my needs and strengths.
Matt is such an amazing trainer! I've had numerous trainers, workout classes, gym memberships etc and this workout with Matt and his team is one of the best I've had! I got a full body workout, and had a blast while doing it. Matt makes boxing fun and the workout goes by so fast! :) Highly recommend calling these trainers!
I started training w/ FightFit to learn how to defend myself and get in shape. I showed up prepared with my boxing gloves, ready for a good workout. Oh my...not going to lie, Matt's PT session exceeded my expectations. I got a full body workout and learned *safe* technique on day 1. He made a beginner like me feel confident and strong in my limited abilities. Very knowledgeable and super qualified. I highly recommend!
I was looking for a personal trainer after recovering from my car accident, I found FightFit and found more than I wanted with boxing. I didn't know anything or every thought I would be boxing but Matt helped me get into a great routine. Perfect workouts with great results. Great personal trainers with full knowledge of their craft. I'm grateful that I can be able to workout with the FightFit trainers
I love working with Matt and Jorge. I'm learning new technic every time I see them. They are very nice. I always thought kickboxing trainers would be rough and mean and not approachable but they are wonderful trainers to work with. I recommend to everyone, I do not have kickboxing experience at all. With all the craziness in the world, I always thought I need to be able at least to protect myself in any event. They are flexible with our busy schedule, the best part, they come to you!
Matt is the best! I started training with him extremely out of shape and each time I train I feel so much stronger! I have tried everything and never found a workout I enjoyed until now. I look forward to our sessions each week, which is something I've never felt when working out before! He challenges you in the best ways and teaches you the proper techniques in kickboxing, Muay Thai, and more. I was so intimidated to start but he's so kind, accommodating, and motivating. Never been happier with a workout routine!
This is the first workout that I am not bored with and I actually look forward to! Matt and his team are super professional and truly take the time to understand your individual needs and teach you new skills. The workouts are always changing and fun, I am surprised with how much I have learned so far. I would recommend this to people of any skill level, no prior experience needed. Can't wait for my next workout!
I started training to learn how to defend myself and get in shape. I showed up prepared with my boxing gloves, ready for a good workout. Oh my...not going to lie, Matt's PT session exceeded my expectations. I got a full body workout and learned *safe* technique on day 1. He made a beginner like me feel confident and strong in my limited abilities. Very knowledgeable and super qualified. I highly recommend!
Right off the bat, Matt made me feel comfortable, even though I had NO prior experience in any martial art. I have also worked harder than I ever even thought I could! Matt has been very accommodating with scheduling and are always encouraging. Every session I come away with more knowledge and skills that are new or improved. The purpose for me trying this out was to be being able to defend myself or others if needed. I have been going strong for about 2 months. The results speak for themselves, but alas, I have no before photos. (I might not post them if I did). If you want personalized attention that cuts NO CORNERS when it comes to self-defense, here it is! I cannot recommend these fellows enough!
Matt and all his crew are FABULOUS! My son, who is a non athletic PE hating teen who was sadly out of shape and never exercised decided he wanted to get in shape. I was surprised he decided to try FightFit, he always hated PE at school and felt publicly shamed. But on his very first day he LOVED it! Many months later and he's still working out with them. Matt is amazing, all the guys are so nice and encouraging, positive, but also really push and get you to really work and learn. Our entire experience with FightFit could not be better, from communication, to being on time and understanding needs. I highly recommend them.
FightFit is fantastic and I highly recommend for anyone looking to challenge themselves, workup a sweat and learn new things along the way. As someone with zero boxing/kickboxing experience, Matt and his team really took the time to teach me proper technique so that I wouldn't injury myself but also so that I got the most out of the workout all while learning a new skill (despite my lack of coordination). Most important to me, however, is that the sessions still provide a high intensity workout that leave me exhausted, sore and feeling accomplished. Not only does Matt tailor the sessions to your skill level and goals but he will also provide you other workouts to do on your own and even meal/diet advice and guidance. The team is constantly available for any questions and will even provide accountability if you need it. They are super flexible with training times and locations and always willing to accommodate my schedule even if it changes week to week. Matt and his team are wonderful and I can't wait to continue working out with them!
Matt and team are amazing! These classes are incredible workouts with really knowledgeable and talented trainers. I loved how Matt and the other trainers tailor the class to what I want to work on and my skill level. I always am learning new techniques (or corrections to old technique) which make me a better fighter. VERY highly recommend!
Are you a trainer?
Get new clients. Change lives.