Matt Bahntge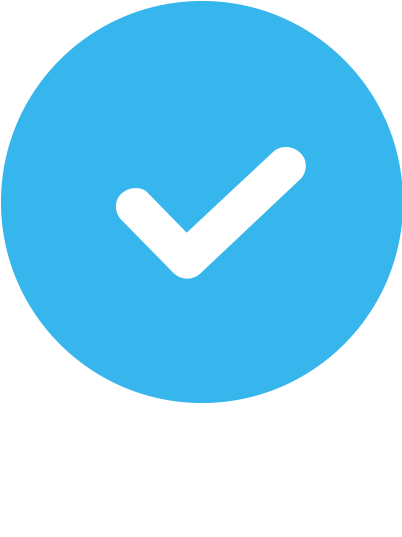 Verified
3 Reviews
About Matt
This is the real deal - real fighters training you the same way we train. You'll learn the intricacies of Muay Thai, kickboxing and boxing, full contact competition-tested technique. And that depth is the key to a good workout, you need something that pushes you, that you enjoy doing. Not only will you be burning fat and building muscle, but you'll be learning a real, useful and physically demanding martial art in the process.

Every session we will not just be getting you a good workout, we'll be teaching you the intricacies of Muay Thai, kickboxing and boxing - technique work, pad holding, partner drills, throwing combinations and eventually sparring. We will bring you your own personal set of gloves and wraps for free! It is *impossible* to train in this sport and not get a good workout.

In addition to all this we use functional and fun equipment to round out your conditioning: ropes, ladders, medicine balls, bands and, most importantly, your own body weight. Every workout is a challenge, and no two sessions are the same.

Try a session - it's 100% guaranteed - if you don't love it, you get your money back! Give us a call, tell us about what your personal goals are and let's get training!
My favorite client story
After two months of training, my client Amanda was attacked and was able to defend herself with the technique we taught her. Hopefully everyone is able to talk themselves out of altercations, but I'm glad Amanda was able to keep herself safe when push came to shove.
My favorite exercise
Punching and kicking - nothing like it.
My favorite quote
"Enjoy what you do and you'll never work a day in your life." - Benjamin Franklin
My training philosophy
ENJOY your training! Everyone talks about working hard, well hard work is easy once it's fun!
My training experience
I first found wrestling in my search for competitive combat sports in 2000 at 14 years old. Unsatisfied with wrestling and intrigued by the up and coming sport of MMA, I migrated disciplines and began training in Muay Thai, Boxing and Brazilian Jiu Jitsu in Ohio at the age of 17. A passion for competitive MMA grew into a move to Los Angeles to pursue the sport as a career.

Since arriving in Los Angeles in 2004, I've garnered a total of 10 wins and 4 losses in amateur and professional MMA competition while earning my BA in Psychology from UCLA. I have taught everyone from professional fighters to law enforcement at gyms such as Werdum Combat Team, PKG, and Hollywood BJJ. Using this experience in and out of the ring, I've built a system that makes it easy for anyone to train like the professionals do!

Areas of Expertise
Core and Balance

Nutrition

Strength Training

Weight Loss

Boxing

Functional Training

Kickboxing
Additional Certifications
Professional Boxing, Muay Thai Kickboxing Instructor, Kickboxing Instructor, MMA Instructor, ExpertRating Certified Personal Trainer
Education
BA Psychology from UCLA
Matt is able to explain complex moves in a simple and understandable way so I was never bored or confused. He keeps you progressing by finding creative ways to integrate sport and fitness while u sweat. He mixes up training sessions with different disciplines like muay thai, kickboxing, boxing, and so on. If you have a weakness or a problem, Matt helps you improve in a seamless way with fun, engaging exercises. He's an athlete himself, so he enjoys creating new exercises to fit his clients needs. You'll learn how to fight, shed some weight, and have fun at the same time!
Matt's system is amazing - I'm actually really surprised not more trainers are doing this. Jorge would run most of the sessions and then Matt would come in once a month or so to help set the agenda, make sure we're on track, and give me a really brutal workout. This made it more cost effective but also HUGELY effective in terms of results. I am about to celebrate my 32nd birthday and, for the first time in my life, I can see my abs. It's crazy. To be fair: this is after about 3 months of hard work while sticking to a healthy diet (but still occasionally included chocolate). The first advice Matt gave me was find something athletic that I love doing (in my case rock climbing) and do that as much as possible. Then in training sessions him and Jorge would help me develop muscles that I wasn't working, like hips, chest, triceps, but in a circuit style, in addition to making sure I was getting a balanced exercise routine, and maintaining a healthy diet. I cannot recommend this system enough. It's easy to stick to because it involves mostly doing exercises that you actually enjoy and only *some* that are god awful but produce amazing results (whereas other trainers I've worked with just make me do horrible exercises that end up not working because after 6 weeks I'm way too bored and I stop). Really great program!
I first met Matt in a jiu jitsu class at a gym he used to teach at. Jiu jitsu is a very difficult sport to understand, but he has a way of explaining things so that everyone 'gets it'. I then moved on to train muay thai with him. He's great at designing work outs to get the results that you're looking for & is very creative at changing them up so that you don't get bored. I've referred a few friends to him & everyone has been just as happy with his services. I highly recommend him as a trainer!