Natalie Dickinson - 30 MINUTE SESSIONS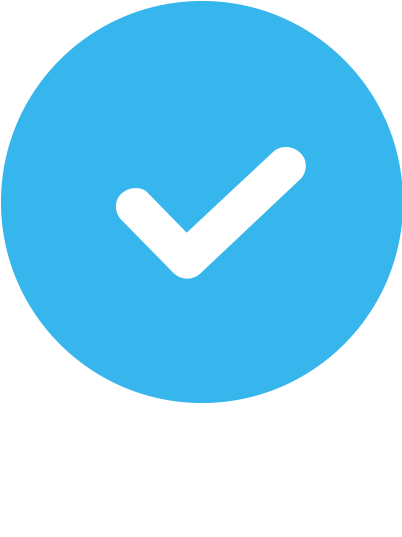 Verified
22 Reviews
Virtual Training Only
COVID-19 Vaccinated
About Natalie
Hi! I'm Natalie. Thanks for checking out my profile! :) I've been a certified personal trainer for over 20 years and have had my own training business for over 10! I have been doing exclusively virtual training for 2 years, so I am very experienced and comfortable in the online training arena.
I focus on LEANING, TONING, REDUCING, and STREAMLINING your body - NO BULKING!! My workouts are TAILORED FOR EACH CLIENT'S NEEDS AND GOALS! I am very focused on functional fitness (never push through pain or perform exercises that risk injury. I'm always telling my clients to LISTEN TO THEIR BODIES!)
I offer a variety of training options, including:
1) STANDARD COMPREHENSIVE, FULL-BODY WORKOUTS whether you have a full home-gym or NO EQUIPMENT!
2) HALF YOGA / HALF STRENGTH TRAINING
3) CORE /AB SESSIONS
4) STRETCHING SESSIONS
As a former gymnast, dancer, and track athlete, I have always loved fitness - challenging my body and exploring new ways to become the strongest version of myself! I'd love to share that passion and fitness success with you!
*** MODEL PREP / PAGEANT PREP / WEDDING PREP / VACATION PREP / PREGNANCY / POST-PREGNANCY / LEANING, TONING, REDUCTION ***
*****************************************************************************************************************
If you think virtual training isn't as effective as in-person training, THINK AGAIN! I had a full roster of clients before Covid and when quarantine hit, all of my wonderful clients agreed to transition to virtual training and give it a shot! None of us knew really what to expect, but 100% of them agreed that it was JUST AS EFFECTIVE as in-person, and ALL OF THEM STAYED VIRTUAL even after things started to open up... They thought it was actually MORE CONVENIENT -- if you have to cancel last minute (I don't charge you if you have to cancel a virtual last minute), if you are running late, if your house is in disarray... whatever the case may be! It's the perfect mix between the SAME EFFECTIVE WORKOUTS as in-person, with the added CONVENIENCE AND PRIVACY of being in your own home!
My favorite client story
I started last summer with a 40-something mother of FIVE! She was thin, but not very fit. In the beginning, she could only do 1 rep of certain core exercises. By the end of the summer (3 months at 2x per week), she could do 20 reps of that same core exercise; she noticed that she had more energy throughout the day chasing after her kiddos; AND her husband said he really liked her new, lifted butt!!
My favorite exercise
CORE and GLUTES are my favorite body parts to work... For or glutes/lower body - single-leg squats. This is a favorite because there are varying levels of difficulty, so once you've got it, there's always another level you can take it to! Also, because this is one of those that a lot of people cannot do when they first start training, and after a few weeks, they can! So it really highlights their progressing fitness.
My favorite quote
"A year from now, you'll wish you had started today."
"If you're tired of starting over, stop giving up."
"No matter how slow you go, you are still lapping everyone on the couch."
"Whether you think you can or you think you can't, you're right."
My training philosophy
I specialize in training with a focus on streamlining muscles to achieve a lean, toned body you can do in-home, using your own bodyweight and/or minimal equipment. I infuse cardio into my workouts, so your heart rate stays elevated throughout (the best way to burn fat!)
There is no reason to ever risk injury to achieve your best fitness level, so protecting your body is very important to me.
My training experience
I am Cooper-certified and have been certified for over 20 years. I have trained people of all ages, ability levels, and goals - currently, I train a 13-year-old girl, an 18-year-old college athlete, a 72-year-old who was a complete newbie to working out - and everything in between!
Areas of Expertise
Strength Training

Weight Loss

Core and Balance

Muscular Definition

Wellness

Flexibility and Mobility

Functional Training

Cardiovascular Conditioning

Cross Training

Stress Reduction

Yoga
NCCA Accredited Certifications
The Cooper Institute Certified Personal Trainer
Who I Especially Like Working With
Actors, Beginners, Brides-to-be, Dancers, LGBTQIA, Middle-aged, Models, Pre/post-natal, Seniors, Student-athletes, Women, Youth
Medical Conditions Experience
Addiction, ADHD, Anxiety, Back Pain/Issues, Depression, Disordered Eating Recovery, Eating Disorders, Pregnancy, Stress
I cannot say enough amazing things about Natalie Dickinson! Natalie trained me for over a year and helped make a total transformation of my post baby body. Pain went away, weight lost and toning!!! She is the best trainer I've ever worked with!!!
Natlaie is the best personal trainer I have ever worked with. She listens to what your needs are and customizes a workout that is perfect for YOU. I have better strength and endurance, and the best part, self confidence. She also offers Skype Sessions that are just as good as face to face! With my busy work and travel schedule this is a life saver. I can't recommend Natalie more!!!
Natalie is a wonderful trainer and she offers Skype sessions that are just as great as in person! Great way to keep in shape and keep endorphin levels high and stay physically and mentally fit!
Natalie is the best! She offers Skype sessions and they are just as good as the real thing! She makes my workouts FUN and tailors them to fit my goals!
Natalie is awesome! It was so great to be able to have her come train me in my home! She brought her own equipment, was extremely creative in building a mini gym in my own space as well as at a friends home. I'm a huge 30-45 minute session person and she was able to meet my needs and give me a great workout in that time! Highly recommend her to any and everyone!
I sought out Natalie about 2 years ago when I moved to Dallas and was looking for a way to get in better shape. I had not consistently worked out at that point for at least 6 months. She listened to my goals and really helped me get the cardio and strength training workouts I needed. Additionally, when I was pregnant with twins last year, she helped me stay strong and healthy throughout it and worked with my pregnancy to make sure I didn't overexert myself. And she worked with me through a move from a condo downtown to a house in the suburbs. I highly recommend her to anyone looking for a personal trainer in the area!
Natalie helped me jump start my fitness journey. I had a busy schedule when I was visiting Dallas each week and she was nice enough to come to my hotel gym for each session. She was able to focus on specific areas of concern for me and pushed me just the right amount. I started seeing results over a short period of time and really enjoyed each session.
Natalie has an amazing approach to fitness. Her experience with a wide variety of clients allows her to customize your experience so that you see results fast. An added bonus is her infectious personality and genuine concern for you as a person. I highly recommend Natalie!
I've been training with Natalie for almost 4 years now and love her so much!! Her workouts are tough. She is super flexible and accommodating with her schedule and she has great advice for dieting and making better food choices.
Natalie is the best! I have been working out with her for a while, and I love it. Her workouts are challenging but not unmanageable. She adjusts the workout to your ability! She is also very accommodating to fit your schedule. She will even do a Skype/ virtual session with you if you need to. I would highly recommend her if you are looking to lose weight or stay in shape!
Natalie is an amazing and experienced trainer that will push you to be the best ! She even offers online and Skype sessions that are perfect for a busy schedule !
Natalie has done an amazing job over the last year of training. She has helped me progress from zero working out after having 2 kids to powering through sessions with so much strength. We accomplished this at my house with minimal equipment. She also has a strong focus on safety and ways to build strength without injury. The days we work out I have less stress. She is a great motivator. Additionally, Natalie is wonderfully flexible when life happens, which is really nice because as a mom she understands that things can be crazy (when not planned).
Natalie is an amazing trainer! I was looking to get toned and lean and she knew exactly how to customize my workouts. She also offers skype sessions which are a life saver when I travel (or can't leave my house!)
Natalie is the best trainer I've ever worked with. We started out a few year back when I was training for a race. Don't let that fool you into thinking I am an fit person. I sit at a desk job most of the day and picked up running to try to combat that. My average speed running is 12 min/mile. I was woefully unprepared for how weak I was and the injuries that soon followed. Natalie helped me get in a routine and gain strength. She is motivating, supportive and knows how to keep the work outs interesting. Even when I achieved my goal race I kept seeing her as she was the only person who made me enjoy working out. The hour would just fly by! I can't say enough great things! Natalie you are the best ??
Natalie is the premier trainer. Knowledgeable, mixes it up, focuses on you and your body and is an exceptional person to boot. She comes to your home and is totally flexible—works with you. Results! Highly recommend training with Natalie. I've had personal training before and it isn't comparable.
I have had several personal trainers over the years and Natalie, by far, has proven to be one of the most professional I have ever trained with. As a woman, I also appreciate Natalie's approach to training that respects the proportions of the female body. Natalie's focus on core strength simplifies the workout, eliminates the need for a bunch of equipment, and makes the sessions possible via a virtual platform. Two thumbs up!
If you are looking for someone who happens to be beautiful inside and out, who can see the beautiful inside you and show you how to look a bit more beautiful out, Natalie can make it happen. Very knowledgeable about how to change you physically, while being emotionally supportive and non-judgy, no matter what shape you think you are currently in.
I've worked out with Natalie for several years now and she is amazing! She designs specific workouts to meet her clients needs. She is extremely knowledgeable on fitness and nutrition. Natalie also has the right mix of being motivational and will push her clients to be their best without being overbearing. Working with Natalie has been one of the best decisions I've ever made! She will also do Skype sessions!
I've trained with Natalie for over five years now. We've come a long way together on my fitness, and she makes me so proud of my body! Love her and would highly recommend her to any females that want to feel confident about themselves.
Everyone should keep up with their fitness regime for mental and physical benefits! Natalie has been my trainer for a long time and I've frequently leveraged her Skype sessions during business travel to stay fit. As we all step up to practice social distancing, now is a great time to try her Skype sessions! I get the same workout and am being safe. I highly recommend her program.
I have trained with Natalie for years and she is excellent at motivating and helping her clients achieve their health and wellness goals. She has always been flexible with my ever changing schedule and having her come to my house is beyond convenient. I can't say enough good things about Natalie so whether you are in top physical shape or have long-term goals I highly recommend her. She's the best!
Had a great first appointment with Natalie. I felt like she really listened to my goals during our consultation time. The assessment also went well as she seemed to be good about giving me tests that still made me work. Will update after future appointments.
Are you a trainer?
Get new clients. Change lives.