Kurt Ellis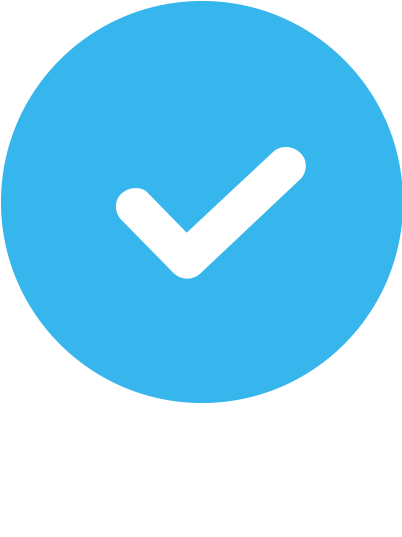 Verified
13 Reviews
Outdoor & In-Home
COVID-19 Vaccinated
About Kurt
I am a trainer commited to your success. My motto is "building better humans from the ground up." My approach to wellness comes from my own journey and encompasses all aspects of ones life. My training philosophy focuses on optimizing performance by emphasizing functional movement quality, building strength and addressing the qualities necessary to take someone from point A to point Z. The pursuit of continuing education keeps me abreast of the latest techniques and advancements in the industry, which provides an up to date modern approach to programming. My approach with every session is "at least 1% better". Expect to laugh, cry, learn, but most importantly - have some fun throughout the process.
My favorite client story
I love the opportunity of taking clients who are "new" to fitness and showing them the ropes when it comes to movement quality, strength and what steps are needed for their success vs. what steps are BS!
My favorite exercise
The turkish getup. It's a highly technical movement that has a ton a benefits attached to it.
My favorite quote
It does not matter how slowly you go as long as you do not stop.

Confucius
My training philosophy
I believe in building better humans from the ground up.

This to me means that you are only as strong as your foundation. Laying down a solid foundation of movement & mindset will ultimately make achieving any fitness goal more attainable.
My training experience
I have experience in coaching multiple populations. I have had the opportunity to work with professional athletes, post operation rehab individuals, clients with weight loss , fat loss, aesthetic & performance goals.

I take pride in being versatile with my client base and my approach to helping each individual.
Areas of Expertise
Strength Training

Weight Loss

Flexibility and Mobility

Muscle Gain

Posture

Kettlebells

Functional Training

Sports Performance Training

Cross Training

Wellness
NCCA Accredited Certifications
NCSF Certified Personal Trainer
Additional Certifications
NASM PES, Dragon Door Hardstyle Kettlebells (HKC), ProNatal Pre/Postnatal Performance Training Specialist, NCSF Certified Strength Coach
Who I Especially Like Working With
Actors, Beginners, Men, Post-rehab, Pre/post-natal, Student-athletes, Women, Youth
Medical Conditions Experience
ACL tear, Ankle Injury, Back Pain/Issues, Bad Posture, Knee Pain/Issues
I've been training w Kurt for almost a year now, and I am not an easy client. Being a former certified personal trainer, I know enough to be dangerous, which makes me demanding as a client. It is not many trainers that can work with direction, and then amplify that direction to maximize results. I have hit a number of PRs this year Back to a high box jump (and little did I know I was this high functioning on a partially torn acl!) And pre- covid hit an all time squat PR on weight /depth. Kurt has not only incorporated correctives (hip abductors and core) to attack my weakest links, but now we're dealing with a Covid acl tear, which has caused yet another pivot in programming. Always humble and not complacent, Kurt is always pushing his own continuing education so he can properly program an array of clients, and learn more in terms of techniques, different schools of thought. Highly recommend!
Kurt is a one-of-a-kind personal trainer; he's very knowledgeable and walks the walk fitness-wise, but working with him goes so far beyond the physical activity. Kurt works to understand the goals, challenges, feelings and life circumstances of his clients to ensure the work they do is sustainable and enjoyable - the results will follow! He is a gem of a human, the most hype hypeman ever, and his fam is hilarious/adorable.
I've been training with Kurt for a year and a half, in one-on-one personal sessions, small groups and HIIT classes. In each setting, Kurt excels at motivating his athletes to push beyond their perceived limits, while ensuring that he gives us the necessary guidance to perform movements safely and confidently. During our personal training sessions, Kurt consistently challenges me to forge stronger mind-body connectivity, both through complex dynamic movement and deliberate attention to alignment and positioning. In larger groups, Kurt clearly describes options to regress or progress the movements in each training block. Kurt approaches fitness and training with a holistic, full-body approach, and is generous with his wisdom regarding diet and cooking, recovery strategies, and establishing defined goals.
I've been a client of Kurt's for 1 and half years and I can confidently say that I've never worked with a better trainer in my life. Kurt is motivating, knowledgeable and just an enjoyable person to work out with. I always look forward to our sessions and wish I could work out with Kurt every day. I started working with him when I was training for my first ultramarathon. Kurt helped me supplement my running with functional strength training and I finished the race feeling great. I'll never work with another trainer in my life and I could not recommend Kurt enough!
I've trained with many private instructors over the years, but it was always a pain to go to class and get whipped, and more often than not it was boring and repetitive. Kurt is none of those things! He has the best vibes and makes me give my all without being "pushy" (the token gym guy ego is not present in him! Replaced with Caribbean chillness), and he has so many tricks up his sleeves to make every workout exciting. He can achieve so much in so little time, and after training with him for just 2-3 weeks, my abs were more defined and those butts were def toner. You can't ask for a better trainer!!
I have worked with Kurt for over a year and have loved every session. I have worked with a handful of other trainers in the past, and he is definitely is one of the best. He brings new material every time we meet, whether its a new exercise, stretch, or info about the human anatomy. He is constantly learning and therefore I am always learning. I am in good shape but Kurt made me think about true mobility and strength. He is comes to every session with a smile and knows how to motivate you through the hardest tasks. I would highly recommend Kurt to anyone, because he walks the talk and is so focused on the success of his clients.
I've trained with Kurt off and on (the off part is fully my fault) over the past few years. He is always upbeat, motivational and positive. He listens to your concerns and pushes you just far enough outside of your comfort zone. I love that he focuses on slow movements and ones that build flexibility as well as strength. That's something that I see that's different from other trainers. Slow, focused movements and stretches that will help long term!
I had been working with Kurt for almost 18 months before the Coronavirus unfortunately disrupted gym routines for New Yorkers. I always looked forward to training with Kurt, even though it meant waking up at 6. He is professional, knowledgable and has a positive attitude. Training with Kurt is challenging and fun. He is considerate of your goals and builds in enough variety to your program so that you are never bored. He is a top notch trainer and I can't wait until the day when I can start working with him again. When you make the smart decision to train with him, you'll find out what I mean by how he keeps it zesty.
Kurt is a fantastic coach and trainer. He is technically on top of his game, always in tune with the latest advancements in his craft. His knowledge of biomechanics and physiology, combined with a patient and thoughtful approach to his clients is something that I really appreciate. He quietly figures out your capacity and weak points. He then works this seamlessly into your program. His sessions aren't repetitive, they move quickly and they are challenging! I ran a few of my fastest half marathon's after training with Kurt and developed a solid of foundation of strength which I never had before!
For over a year now, Kurt has been my personal trainer. We meet twice a week, and he also programs workouts for me for some of the days we don't meet in person. Working with Kurt has helped me get a ton stronger, and get rid of chronic back pain. It has also taught me a ton about how to properly perform a wide range of exercises, primarily using kettlebells (e.g., cleans, squats, swings, dead lifts, lunges, snatches, thrusters, strict/push presses, turkish getups, etc). The workouts are generally well-rounded and full body. Kurt is super knowledgeable strength training and fitness, is reliable, and is fun to work with. I highly recommend Kurt to anyone looking for a personal trainer!!!
I have worked with a number trainers over the years and none have been as knowledgeable, experienced, or committed to my success as Kurt. He has a strong understanding of the complexities of the human body, which enables him to design fitness programs that are tailored to each client. In the two years we've been working together, Kurt has taught me how to properly target specific muscle groups and build stamina by swinging kettlebells (something that I've never done before), introducing several new (to me) body weight exercises and programming creative cardio experiences. The workouts are always fun and never ever boring. I never miss a session with Kurt and will absolutely pivot to his virtual program if I am traveling or otherwise cannot meet in person.
Kurt is a terrific trainer. He was recommended to me by my DC trainer when I moved back to NYC. We worked out in person and switched to FaceTime when COVID hit. When the gym closed in my building, I bought a 32 kilo and two 18 kilo kettlebells and an Adex adjustable club bell. Kurt taught me kettlebell movements including the Turkish getup. We've stuck with FaceTime even now that the gym reopened so I do a mix of kettlebells, club bell and weightlifting. I learn a lot from Kurt and he keeps in mind my physical limitations.
My name is Malcolm Low I have been working virtually with Kurt for five months and it's been an amazing experience. Kurt made it possible for me to keep applying myself in new ways by sending me new exercises every day, with fun new approaches to the workouts, including kettlebell work for strength, and running, and anything else that he as a coach found helpful for my physical development. He is easy to work with, and I feel my time working with him has been totally worthwhile.
Are you a trainer?
Get new clients. Change lives.