Phoenix Personal Trainers. Delivered.
Phoenix
Find Your Trainer delivers you the best personal trainers in Phoenix.
Train with a vetted and certified personal trainer
anywhere - a gym, your house, office, hotel or outdoors.
How Find Your Trainer Works
Find Your Match
Find the perfect personal trainer near you based on your goals, your personality, your lifestyle and your body.
Train Anywhere
Work out with trusted and vetted local trainers at your home, building gym, outdoors, or the gym. We'll bring the equipment.
Book & Pay With Ease
Effortlessly book and pay for a training session directly from the trainer's profile.
The Best Personal Trainers in Phoenix
Phoenix's Top In-home Personal Trainers
Best of 2017 - Check out these highly rated in-home personal trainers in Phoenix Na Nas
(1 reviews)
MAJA Wessels
My husband and I signed up with Mark in advance of a cross country cycling tour we were planning. Long story short, more often than not he didn't show up for training sessions--sometimes he would call a few minutes in advance to let us know, sometimes he just didn't show. By the time we left on our trip we had had only 2 or 3 sessions with him. He promised to refund us $600 in unused training (since we had paid in advance). 8 months and innumerable calls (and just as many promises on his part to pay right away) we still have not been refunded. He's a good salesman but does not live up to his promises and in the end, stole our money.
Train with Na
Drew Saenz
Hello! My name is Drew and I am an energetic Fitness Professional doing business in the East Valley. I have a personal weight loss journey and I am determined to help others on theirs. If I knew then what I know now, I would not have lost 20 pounds of muscle in the process of dropping 60. Weight loss is different than fat loss and I ensure all of my clients are doing so correctly. General Fitness is another big passion of mine. I believe when you move better you look better and feel better!
Train with Drew
Andie Ramirez
I became a trainer to help others overcome the fear of injury and to prevent injury. With motivation, I attained the knowledge to be the absolute best trainer in the Phoenix area. I've learned from the very best trainers and coaches in town. For 21 years I've helped others learn to enjoy their time in the gym and taught many different populations and personalities.
Train with Andie
Seth Thurston
With over 10 years experience in the fitness industry, Seth Thurston has transformed lives and empowered people to maximize their ability to engage in the sport of life. He has lead many on the journey of full- body transformation through the use of cutting-edge scientific methods that enable people to reach their health and fitness goals.

Seth has worked with models and former Miss Arizona winner, Rachel Kasang, to enhance their beauty and physical appearance through his proven body sculpting techniques. As a Master Trainer, Seth has worked with athletes, pushing them beyond their limits to improve endurance and sport-specific skills so that they can dominate their competition.

Through personal experience as an award-winning physique competitor, Seth has helped many overcome hurdles and provided the encouragement, nutritional meal planning, and workout regimen necessary to follow in his footsteps at the NPC physique, body-building, and bikini competitions. If you desire to look and feel the best you ever have, if you want to lose body fat and build muscle, if you dream of having better endurance and strength, let Seth Thurston lead you on your personal journey to better health and fitness. His passion is to help you become an athlete of life.
Train with Seth
Tim Welch
My name is Tim Welch I am a nutrition and health advocate , specializing in nutrition , boxing, Brazilian jiu jitsu, weight training, friendly and ready to help you better your health and life.
Train with Tim
Mike Sharkato
Hello, and thank you for checking out my profile! With over 15 years of hands on strength and conditioning training, and more than 25 years of martial arts, I am a well rounded and experienced instructor of integrated fitness and defense training programs. Over the last 12 years, I have helped over 350 individuals achieve their personal fitness and body image improvement goals. I have also instructed a dynamic spectrum of clientele ranging from average citizens to elite military and law enforcement personnel in organized group fitness and defense training programs, as well as one-on-one training. No goal is too large and no circumstance too unique if approached with a practical and adaptive training regimen. I offer tier one personalized training programs for personal and group sessions. No matter what your goal, be it weight loss, muscle gain, performance improvement, or combative capability, I'll work with you through an optimized complete training program designed to get you exactly where you want to be.
Train with Mike
Rachael Tucker
My name is Rachael and I am happily married and love being the mother of two sweet boys! My education began at Chandler-Gilbert Community College where I completed the dance program and received my Associate's in Fine Arts- Dance in 2015, and I am currently continuing my dance experience with two dance companies in the Phoenix area. In 2016, I decided to pursue an education in exercise science, so I joined Chandler-Gilbert Community College's exercise program to gain hands-on experience from highly experienced fitness professors. After completing the courses, I earned my Associates in Exercise Science as well as the American College of Sports Medicine Personal Trainer Certification. In November 2016, I started to gain hands on experience with an internship at a local corporate wellness clinic called Modfit. I provided training and corrective exercises for sedentary, desk-bound individuals with the use of the Power Plate.

With my work and educational experience and over 10 years of dance training, I am always inspired by the amazing capabilities of the human body and have a strong desire to help my clients reach their true potential. I'm a firm believer that regardless of circumstances, the human body is meant to move and continuously be challenged to grow and build new strengths.

?My training focuses on resistance training with the use of free weights, resistance bands, and other fun equipment like tires and sandbags. I also focus on cardio training with the use of HIIT and cardio circuits, in other words, I don't believe cardio is only improved by running on the treadmill for 45 minutes. I have a wide range of clientele that I provide training services for ranging from sedentary to highly active individuals. I do specialize in sport-specific training for the unique population of dance, cheer, and gymnastics athletes (see First Position Athletics). I also specialize in on-site training for prenatal and postpartum exercise training (see Curved Fitness).
Train with Rachael
Oscar Corona
I like to have fun while working hard during our training session. We focus on your personal training program. I am a certified strength and conditioning specialist and in the past I have worked with college football, baseball, and NFL players. I enjoy training anyone who will give me some effort and the results will come. I also enjoy educating my clients so they know why we're doing what we're doing (if they're interested). Let me help you get to where you want to be!
Train with Oscar
The Phoenix FYT difference
Find Your Match
Our approach is different. We recommend personal trainers in Phoenix based on you. Your goals. Your schedule. Your location. Your lifestyle. After all, this is personal training.
Find Your Match
ACE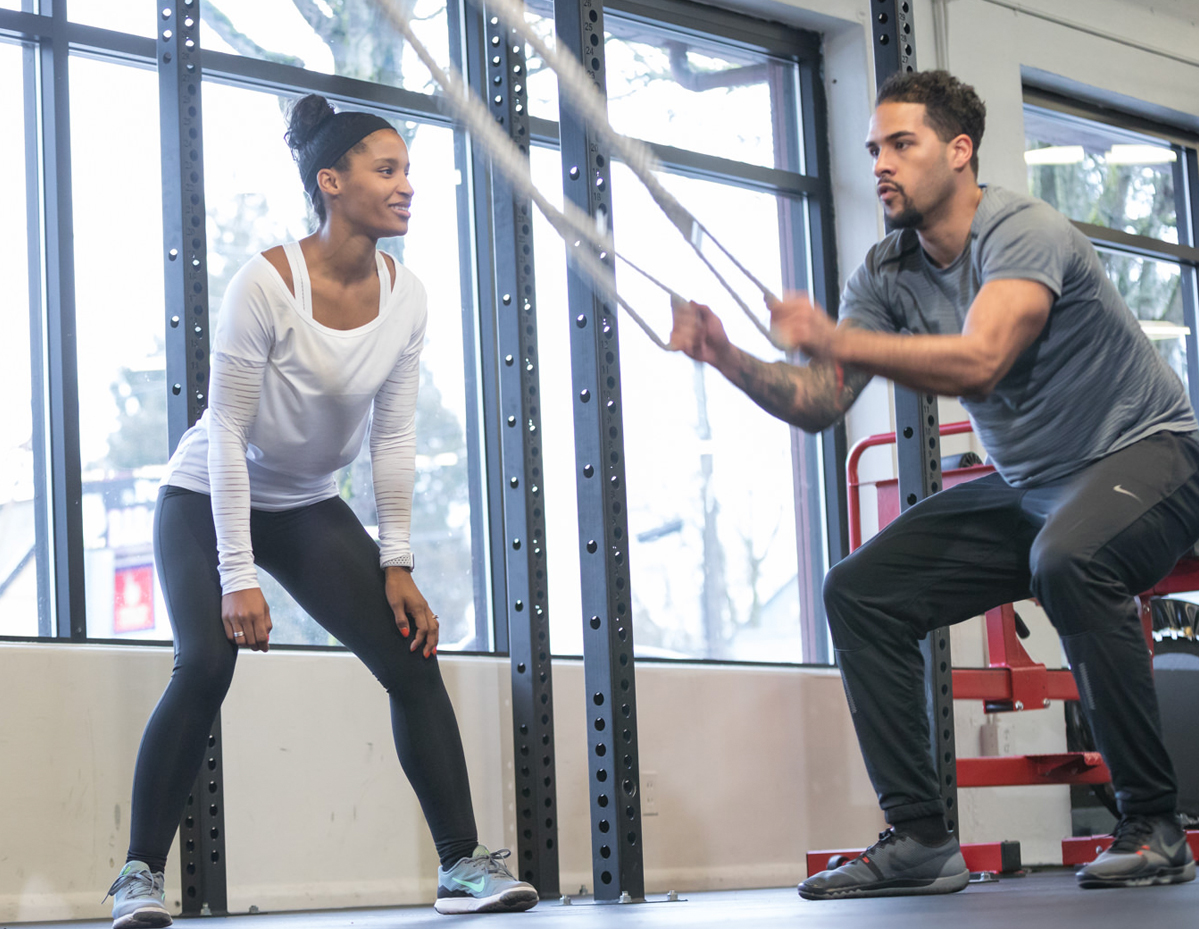 Find Your Trainer is proud to partner with the American Council on Exercise to achieve our shared mission to get people moving safely and effectively. With over 30 years of experience and over 70,000 professionals holding NCCA-accredited certifications, ACE continues to set the gold standard.
Learn More
Train In-Home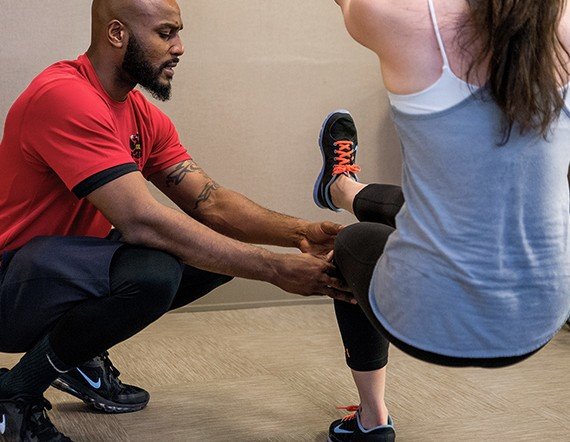 Our trusted and vetted Phoenix personal trainers will meet you at your home, office, hotel or at the park. Schedule when and where it's most convenient and comfortable for you. And we even bring all the equipment.
About In-Home Training
Simple & Affordable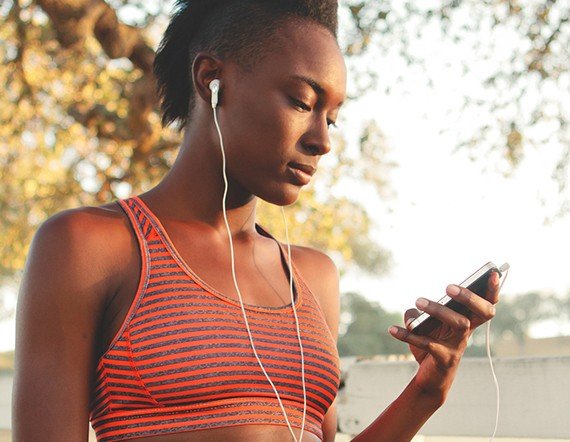 Search, schedule & pay for personal trainers in Phoenix all from your desktop or mobile device.No sales pitches and no back and forth. No memberships. No contracts. No expensive packages.
Trusted & Secure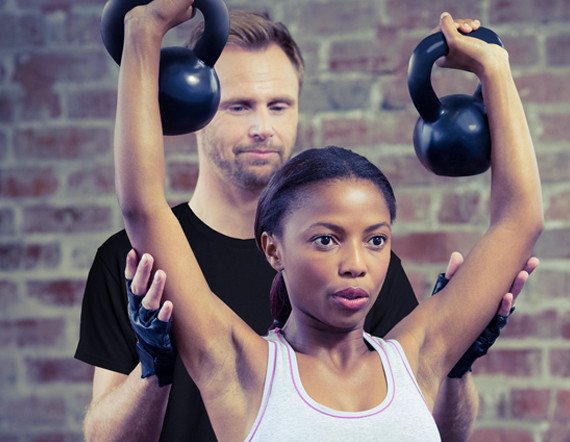 Pay securely and train safely with a vetted and insured Phoenix personal trainer.
WHY YOU NEED A PERSONAL TRAINER
Faster
"My trainer is committed to getting the most out of the workouts and to reach beyond what I'd otherwise do by myself."
-ERIC M.
Exercising with personal trainer is the fastest and most effective way to increase your strength, cardiovascular fitness, and lean body mass.1 Period.
Effect of supervised, periodized exercise training vs. self-directed training on lean body mass and other fitness variables in health club members. J. Strength Cond Res. 2014 Jul;28(7):1995-2006.
Stronger
"I've been challenged. I've exceeded what I thought were my capabilities. I'm stronger now than I've ever been. I've never felt better."
-PATTY D.
Do things you never thought possible. Run that race. Fit into clothes you love. Get ready for that big day. Feel stronger and healthier than ever.
Smarter
"I love the personalization I get with each workout. My trainer is flexible to work with and welcomed me at my level of fitness so I didn't feel intimidated. But my trainer also pushes me farther than I ever thought I could go."
-TIFFANY R.
The right personal trainer will observe where you're at and take you where you want to be with a tailor made plan to help you to achieve your goals based on your body and your lifestyle.
Safer
"I was educated on the value of proper form and technique and couldn't have gotten to the point I'm at without personal training."
-KEVIN T.
Personal trainers specialize in the sweet spot between knowing your limitations and pushing you to the next level. You will always be improving and focusing on thoughtful training as a means of staying injury-free.
...And Fun!
"Every workout is a little bit different so my body and brain don't have time to dread what's coming! It's fun and interesting and, most importantly, super effective and efficient."
-MAGGIE G.
We know what physical fitness is about more than a workout. In order to see the results, consistency is key. A trainer will keep your workouts fun and challenging so that you stay motivated to achieve your goals.
What Our Clients Are Saying
THESE THINGS COST ABOUT THE SAME AS A PERSONAL TRAINING SESSION
There are splurges and necessities. All of the below items are similar in price to a training session but won't make you feel half as good. Invest in yourself!
MOVIE TICKETS & POPCORN FOR TWO
DINNER OUT AT A RESTAURANT
More Phoenix Personal Trainers