Phoenix Personal Trainers. Delivered.
Find Your Trainer delivers you the best personal trainers in Phoenix.
Train with a vetted and certified personal trainer
anywhere - a gym, your house, office, hotel or outdoors.
How Find Your Trainer Works
Find Your Match
Find the perfect personal trainer near you based on your goals, your personality, your lifestyle and your body.
Train Anywhere
Work out with trusted and vetted local trainers at your home, building gym, outdoors, or the gym. We'll bring the equipment.
Book & Pay With Ease
Effortlessly book and pay for a training session directly from the trainer's profile.
The Best Personal Trainers in Phoenix
Phoenix's Top In-home Personal Trainers
Best of 2018 - Check out these highly rated in-home personal trainers in Phoenix
Seth Thurston
(3 reviews)
Seth Thurston
Being a single mom to very active children and a working professional, it was essential that I find a trainer that would be the foundation in helping me to efficiently achieve my goals while allowing the flexibility to maintain my responsibilities. I interviewed four other trainers, searching for the perfect fit. As it turns out, Seth has been the perfect fit into my hectic lifestyle. Seth devised a meal plan and introduced me to a wonderful meal delivery service. The meals are fresh, nutritionally balanced, affordable, and most importantly, delicious! Now, I rarely see the inside of a grocery store and my children and I receive nutritional meals allowing us more time and energy. I enjoy my workouts with Seth. He encourages my very best and provides the motivation and emotional support I need for the success of my goals. His regimens are dynamic and challenging. His flexibility and commitment to his clients is outstanding; this is demonstrated by accurately accessing their needs and challenges and addressing them. I often have to reschedule my workouts, at the last minute, and Seth is always accommodating and ensures that I receive the necessary workout time despite my scheduling conflicts; I have never missed a workout because of this. Seth had made my investment in a personal trainer one of the best decisions. The dividends in my health, happiness and well-being continue to exponentially pay off.
Train with Seth
Dane Olson
(5 reviews)
Dane is a great personal trainer. He handles himself professionally and is very friendly with his clients. He is able to figure out your goals and knows how to help you meet them. While training with Dane, I made a huge step towards accomplishing my goals. But more importantly, I walked away with the knowledge and skills to meet those goals. Dane is a great guy and I would absolutely train with him again in the future.
Train with Dane
Stephen Thompson
(3 reviews)
I have been heavy my whole life, and if and when I successfully dieted, I rarely opted to make exercise a part of my plan. As I got older, I found it harder and harder to get the weight off and with a busy travel work life, felt uncomfortably unfit for all the walking and schlepping that long travel days took out of me. I knew I needed to take the next step and start an exercise program, but I was too intimidated and afraid to try personal training. Would they push me too hard? Would it be able to do what I was asked or would I just fail? I challenged myself to get past the fear factor and just go for it. I met Stephen Thompson through my son, who had been working with him for several years. He immediately put me at my ease and reassured me that we would move slowly at my pace although he would move me forward and challenge me. That was two years ago and he has literally changed my life. Through his guidance, I have gotten stronger, more toned, lost weight and feel better than I have felt in years. He is extremely knowledgeable, safe, designs custom workouts for each client and helps me to focus on my workout goals. He is also a very personable, friendly guy and easy to work and talk with during our sessions. He has taken me from worrying about whether I can make it through the next set, to looking forward to the work and feeling great at the end of every hour session. I'm turning 60 in a few weeks, and thanks to Stephen, I will feel and look better than when I turned 30. I highly recommend him if you are looking for a path to feeling, looking and being more fit through personal training.
Train with Stephen
David Blay
(2 reviews)
I've worked out in gyms for many years. Like many people, I hit the machines. After years of seeing essentially no results, I asked David for help. He showed me how to achieve a structured, measurable workout without using any machines! Furthermore, because I'm older (60+) David has shown me how to exercise while minimizing potential joint and/or muscle injury. For my activities, David has shown me correct techniques for: BENDING OVER - Whether simply brushing my teeth or washing my face, keep my back flat. TYING MY SHOES - With the exercises David has taught me I can now touch the floor almost flat handed! WALKING - Keep the correct posture with shoulders back and down while putting some pep in my step! Tip I learned from David: When walking do the palms of your hands face mostly towards your body or do they face mostly backwards? The answer defines your posture. YARD WORK - I've learned how use my legs and back correctly to maximize strength and minimize strain. GYM WORKOUT - David showed and taught me to concentrate on correct form. Lifting more weight or increasing repetitions doesn't mean anything without correct form. And the best part, most all of the exercises I can use at inside my home, out in the backyard or at my local park, no gym or special equipment is needed! Thanks David! Alan J. Brown
Train with David
Lily Brezler
(2 reviews)
Lily is an outstanding trainer. She is by far the most positive, results driven trainer I have ever worked with. She will push you to strive for YOUR results! She is authentic and genuine and truly gets how hard it can be to get in shape and eat healthy. She is so in tune to my goals and was able to customize a great workout and nutrition program that I could stick to! She helped me transform not only my body but my lifestyle to a healthy one while being realistic to what I was trying to achieve. I highly recommend Lily for your workout and nutritional needs.
Train with Lily
Matthew Tadin
(1 reviews)
has that kind of personality composition that just makes seemingly everyone want him to be their best friend! nubhunternoroklok; elite trainer. I'de reccomend for anyone wanting to better themselves.
Train with Matthew
Drew Saenz
Hello! My name is Drew and I am an energetic Fitness Professional doing business in the East Valley. I have a personal weight loss journey and I am determined to help others on theirs. If I knew then what I know now, I would not have lost 20 pounds of muscle in the process of dropping 60. Weight loss is different than fat loss and I ensure all of my clients are doing so correctly. General Fitness is another big passion of mine. I believe when you move better you look better and feel better!
Train with Drew
Tim Welch
My name is Tim Welch I am a nutrition and health advocate , specializing in nutrition , boxing, Brazilian jiu jitsu, weight training, friendly and ready to help you better your health and life.
Train with Tim
The Phoenix FYT difference
Find Your Match
Our approach is different. We recommend personal trainers in Phoenix based on you. Your goals. Your schedule. Your location. Your lifestyle. After all, this is personal training.
Find Your Match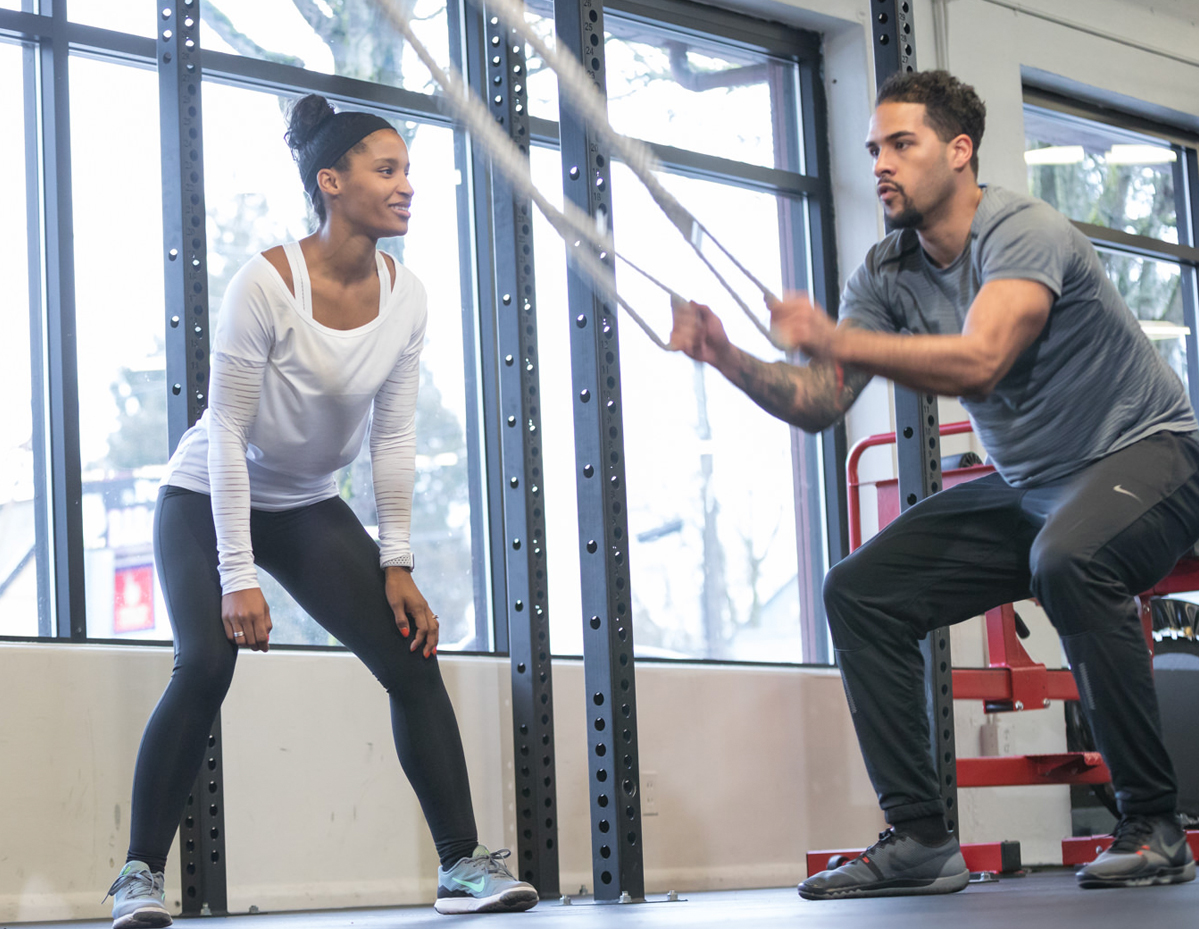 Find Your Trainer is proud to partner with the American Council on Exercise to achieve our shared mission to get people moving safely and effectively. With over 30 years of experience and over 70,000 professionals holding NCCA-accredited certifications, ACE continues to set the gold standard.
Learn More
Train In-Home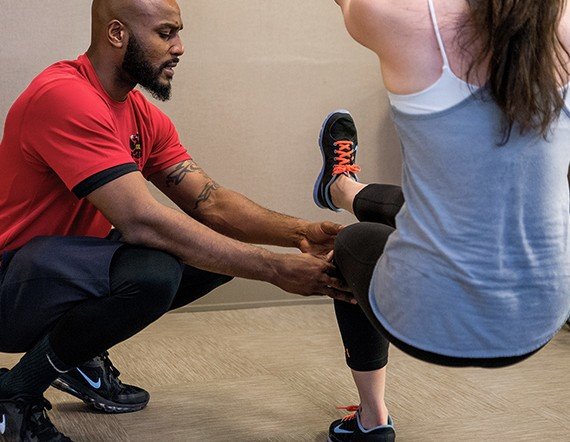 Our trusted and vetted Phoenix personal trainers will meet you at your home, office, hotel or at the park. Schedule when and where it's most convenient and comfortable for you. And we even bring all the equipment.
About In-Home Training
Simple & Affordable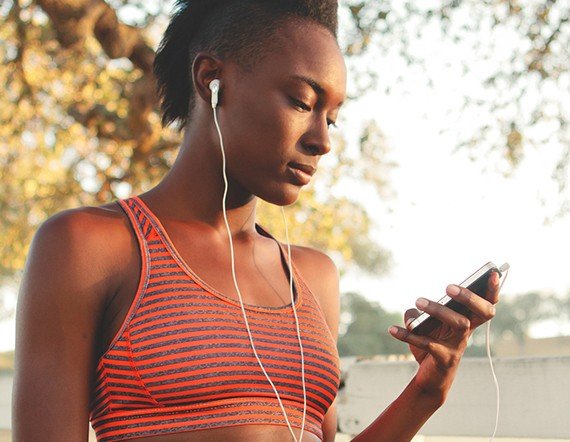 Search, schedule & pay for personal trainers in Phoenix all from your desktop or mobile device.No sales pitches and no back and forth. No memberships. No contracts. No expensive packages.
Trusted & Secure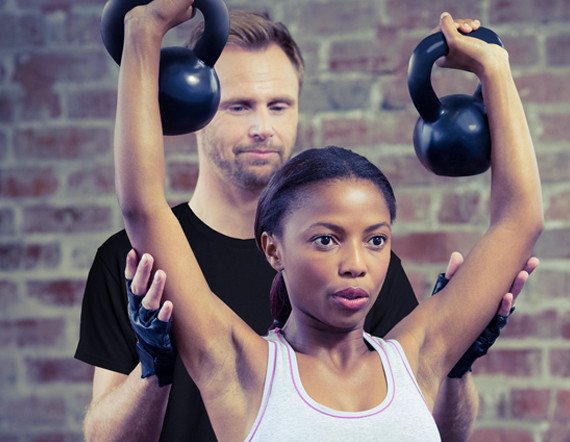 Pay securely and train safely with a vetted and insured Phoenix personal trainer.
WHY YOU NEED A PERSONAL TRAINER
Faster
"My trainer is committed to getting the most out of the workouts and to reach beyond what I'd otherwise do by myself."
-ERIC M.
Exercising with personal trainer is the fastest and most effective way to increase your strength, cardiovascular fitness, and lean body mass.1 Period.
Effect of supervised, periodized exercise training vs. self-directed training on lean body mass and other fitness variables in health club members. J. Strength Cond Res. 2014 Jul;28(7):1995-2006.
Stronger
"I've been challenged. I've exceeded what I thought were my capabilities. I'm stronger now than I've ever been. I've never felt better."
-PATTY D.
Do things you never thought possible. Run that race. Fit into clothes you love. Get ready for that big day. Feel stronger and healthier than ever.
Smarter
"I love the personalization I get with each workout. My trainer is flexible to work with and welcomed me at my level of fitness so I didn't feel intimidated. But my trainer also pushes me farther than I ever thought I could go."
-TIFFANY R.
The right personal trainer will observe where you're at and take you where you want to be with a tailor made plan to help you to achieve your goals based on your body and your lifestyle.
Safer
"I was educated on the value of proper form and technique and couldn't have gotten to the point I'm at without personal training."
-KEVIN T.
Personal trainers specialize in the sweet spot between knowing your limitations and pushing you to the next level. You will always be improving and focusing on thoughtful training as a means of staying injury-free.
...And Fun!
"Every workout is a little bit different so my body and brain don't have time to dread what's coming! It's fun and interesting and, most importantly, super effective and efficient."
-MAGGIE G.
We know what physical fitness is about more than a workout. In order to see the results, consistency is key. A trainer will keep your workouts fun and challenging so that you stay motivated to achieve your goals.
THESE THINGS COST ABOUT THE SAME AS A PERSONAL TRAINING SESSION
There are splurges and necessities. All of the below items are similar in price to a training session but won't make you feel half as good. Invest in yourself!
MOVIE TICKETS & POPCORN FOR TWO
DINNER OUT AT A RESTAURANT
48 Phoenix Personal Trainers