Tampa Personal Trainers. Delivered.
Find a Personal Trainer in Tampa
Find Your Trainer delivers you the best personal trainers in Tampa.
Train with a vetted and certified personal trainer
anywhere - a gym, your house, office, hotel or outdoors.
What Our Clients Are Saying
The Best Personal Trainers in Tampa
Tampa's Top In-home Personal Trainers
Best of 2017 - Check out these highly rated in-home personal trainers in Tampa
Debbie Smesko
(8 reviews)
I have been going to Debbie for over 10 years and would highly recommend her. Debbie has state of the art equipment, a large studio and all the conveniences you need. She has a vast knowledge of her craft and keeps her students informed with follow ups via email and always has extra time to discuss any questions. I always enjoy my workout because it is never repetitive and she works different muscles groups every time. She has made my quality of life much better and will always be grateful to her for that.
View full profile
Devin Smith
(2 reviews)
When I originally joined Anytime Fitness, I intended to "stay in shape" and maintain an active lifestyle based on work out routines I was accustomed to and new techniques I'd discover on the internet. I'd soon discover that my routine was structured around my own comfortability level and my workouts began to plateau. I wasn't building any new muscle and I was simply maintaining my physique without considering the advantages inherent with setting the bar higher and following a dietary plan. That all changed when I met Devin. Before he tailored a work out plan for me, he asked several questions to get an understanding for what my goals were and really who I wanted to become. He recommended a fairly rigid workout and dietary plan that would get me on track to achieving the goals we set. What I loved most about his training was his genuine interest in me as a person and his desire to truly build value in my life by helping me achieve and exceed my expectations. Not only did he keep me accountable for my progress but he pushed me to do more. By the end of my time working with him, I went from not having any experience with equating to being able to squat 250 lbs! His techniques and different workout routines were extremely educational and he'd always give an explanation to why we did certain routines. Devin was also an incredible mentor and often gave me advice on how to retain and strengthen the muscles I didn't work on as much. He was more interested in a full-body improvement rather than honing one particular muscle group. With his broad range of knowledge in the industry and interest in the individual, I put on 8 lbs of muscle in 2 months and developed a love for the gym. He's not a miracle worker but if you give him a can-do attitude and something to work with, results are guaranteed! Thank you so much for the 3 months of training and the friendship you showed to a newcomer to Tampa!
View full profile
Daniel Louis
(1 reviews)
Daniel is a great trainer!! He took the time to devise a workout plan customized around my fitness level, schedule and budget. He is extremely patient and encouraging. He's got a great sense of humor, and keeps the sessions light and enjoyable. I highly recommend him as a personal trainer.
View full profile
Lauren Jerger
I believe every harmful or unhealthy thing you have done to your body it will come back to haunt you, but it can be slowed or even reversed. I believe to totally be whole and in touch with oneself they should by grounded by mental, physical, spiritual strength. No matter how strong, cut, skinny or swole a person is they truly aren't 100% satisfied with their appearance. Not only do I help my clients change their lifestyle for the better, but also help them become their true potential by pushing them past what they think their limits are in fitness.
View full profile
Serge Rurik
I'm Coach-Profesional fitness trainer with 20 years experience, IFBB pro Bodybuilder. I have profound knowledge of training, supplements and nutrition programs. From the University of California to the most hardcore gyms in America and Europe, I've devoted my entire career to experimentation on the science of muscle building. I'm giving you all that knowledge and experience in one science-based program. Whether you want to burn fat, build muscle, gain strength, or completely transform your physique, I'll have a complete fitness plan for you. These programs include custom daily workouts plan,custom meal plan, custom supplement plan, and more. I'm training professionals and amateurs. Looking forward to helping everyone who is willing to give me their best.
View full profile
Doug Hatch
I have been in the fitness and training business for years. I train clients at their homes and the park as well as at my martial arts school. I have made functional fitness and science based approaches my mission for years. I have worked with retirement homes on fitness classes as well as tai chi. I have taught children's P.E classes as well as run martial arts children's classes. I believe everyone can reach their full physical and mental potential through guidance and education. My best success is a client reaching their goals and keeping on track.
View full profile
Travis Gullett
My personal fitness journey has lead me to help educate and transform other people.

6 years ago I weighed in at 333 pounds while playing Division III football and decided to change my life. I dropped 50 pounds to continue my college career as an Offensive Lineman. Then dropped another 50 pounds after college and at one point got to 213 pounds! I have since became very inspired and interested in the bodybuilding and fitness world and have gotten my physique to an average of 235 pounds. My own journey helped me obtain knowledge and acquire a following of people who trusted me and my knowledge very much.

I also coached high school football for two years during this time. These components led me to begin my path towards becoming a personal trainer. Since I began my career as a full time trainer I have worked with age groups ranging from 15 all the way to 79 and have had successes all the way through. I have helped clients achieve goals of weight loss, muscle gain, strength gain, sports performance, and stuff as simple as just feeling better. As per usual in my profession I am very skilled at individualizing a workout to meet a clients goals and needs, but I also have the ability to change my training style from client to client. If you need a tough love guy pushing you through a workout or somebody offering constant encouragement, I have you covered!

I work with all my clients on their nutrition to make sure they are getting the proper nutrition they need in order to reach their goals because it is my highs the most overlooked aspect of achieving the body you desire.
View full profile
Ronald Hill
At Finish Athletics our mission is to provide effective custom programs designed to increase strength, cardiovascular health, and nutrition planning to meet your specific goals. Based out of Tampa, FL Finish Athletics employees only certified personal trainers that receive their certification from accredited institutions. With fitness assessments we motivate our clients by setting goals, providing feedback and accountability that measures strength and areas improvement. Finish Athletics takes pride in not only training clients, but also in providing coaching and support. We offer:
-Advanced Resistance Band Training
-Locomotion Training
-Youth training
-Fat loss goals
-Muscle Sculpting
-Gaining Lean Muscle Mass
-Increasing Muscular Endurance
-Increasing Speed, Power, and Strength
-Improving Posture, Stability, and Balance
-Improving Performance and Agility
-Online coaching and programming
Finish Athletics specialize in Advanced Resistance Band Training and Locomotion Training to build speed, strength, and agility while promoting overall weight loss. Are methodsreliable, effective and trustworthy. We guarantee every session is an extraordinary workout. We'll come to your home, office, or neighborhood with all the equipment you need to reach your unique health and fitness goals. No place is too big..or too small. We'll make it and you work.
View full profile
Heather Lachance
Heather Lachance is a graduate of the National Academy of Sports Medicine where she also holds her certification as a Corrective Exercise Specialist and Fitness Nutrition Specialist. Furthermore she is certified as a Women's Fitness Specialist, Youth Fitness Specialist and First Aid-CPR-AED. In 2009, Heather obtained her Bachelors of Art in Clinical Psychology with a focus in Health Science from Keene State College In New Hampshire.

Heather has owned and operated IMPossible Personal Training since 2012 where she has worked with women, men, children of all ages, shapes, and sizes. In 2013, Heather helped build FitCo Kids LLC from the ground up offering functional movement classes and nutritional guidance to children of all ages. In 2014, Heather took on the roll of Director of Personal Training at Crunch Fitness in Oakland Park Florida. In 2015, Heather moved across the world to become the Strength and Conditioning Coach and Assistant Athletic Director at Kings College in New Zealand . Heather has recently moved to the beautiful city of Saint Petersburg where she is practicing in Home Personal Training.
View full profile
FYT's Featured Tampa Personal Trainer
Maurice Harden
Training does not have to kill you in order for you to get results. Many people have a hard time working out because they are stuck doing exercises they hate or can not do. I not only make sure that you do exercises that benefit you and that you enjoy but get you to your goal.

Train smart and with not body not against it.
THESE THINGS COST ABOUT THE SAME AS A PERSONAL TRAINING SESSION
There are splurges and necessities. All of the below items are similar in price to a training session but won't make you feel half as good. Invest in yourself!
MOVIE TICKETS & POPCORN FOR TWO
DINNER OUT AT A RESTAURANT
More Tampa Personal Trainers
The Tampa FYT Difference
Find Your Match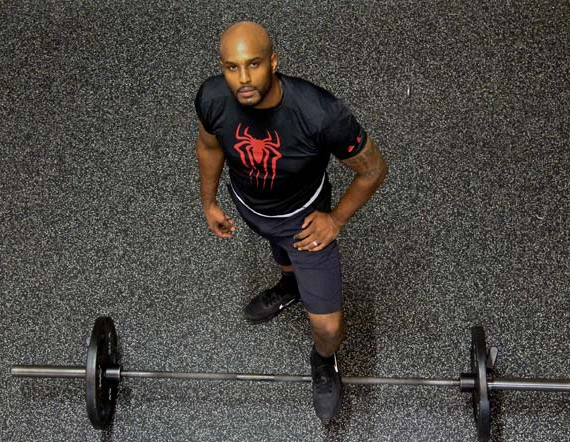 Our approach is different. We recommend personal trainers in Tampa based on you. Your goals. Your schedule. Your location. Your lifestyle. After all, this is personal training.
Find Your Match
Train In-Home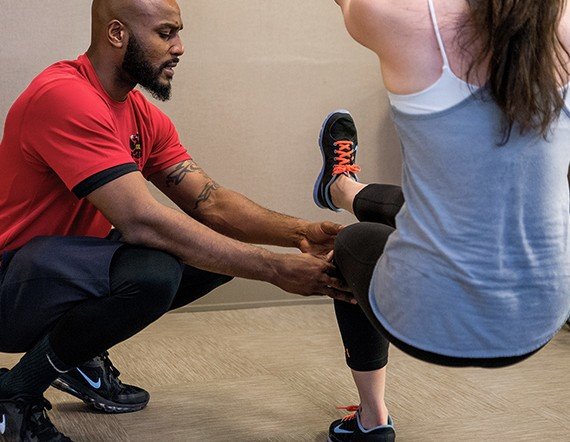 Our trusted and vetted Tampa personal trainers will meet you at your home, office, hotel or at the park. Schedule when and where it's most convenient and comfortable for you. And we even bring all the equipment.
About In-Home Training
Train With Friends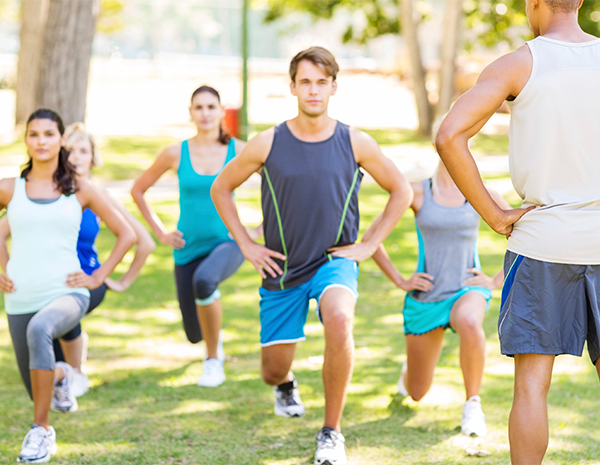 Train with a partner or up to 5 of your friends with Partner & Small Group Training session options. A Tampa personal trainer comes right to your door! Split the cost, have fun, and bring new meaning to the phrase "squad goals".
About Partner & Small Group Training
Train at Top Gyms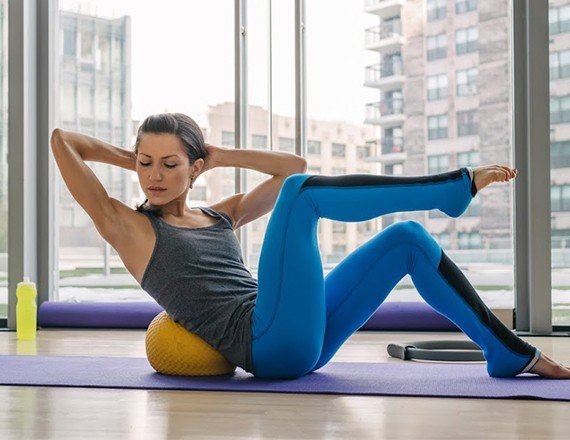 We've partnered with the best personal training gyms in Tampa so you can train at the top gyms and studios in the city. You never need a gym membership to book a personal training session.
Simple & Affordable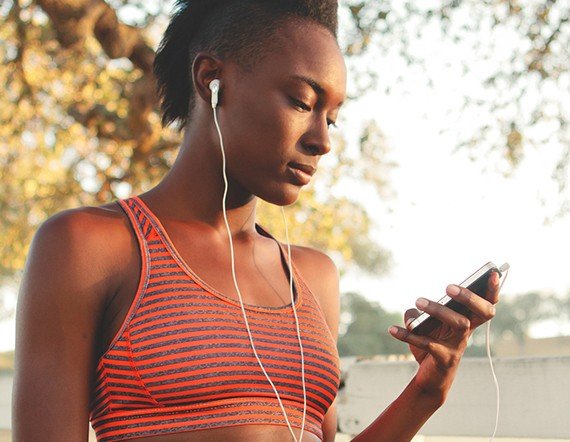 Search, schedule & pay for personal trainers in Tampa all from your desktop or mobile device.No sales pitches and no back and forth. No memberships. No contracts. No expensive packages.
Trusted & Secure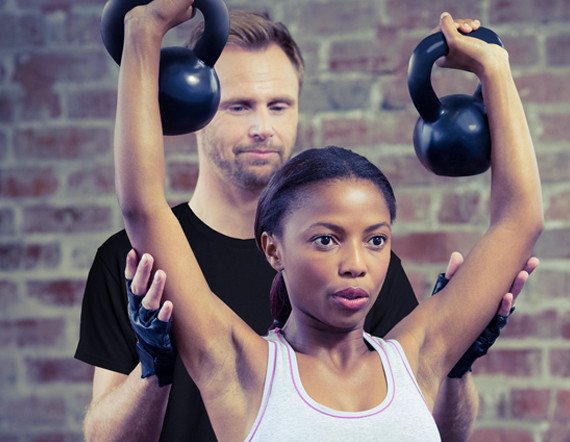 Pay securely and train safely with a vetted and insured Tampa personal trainer.
Previous
Next